About Us
International Polo Club Palm Beach (IPC) is the premier polo destination in the world, hosting the largest field of high-goal teams and the most prestigious polo tournaments in the United States. World-renowned players and polo enthusiasts alike come to Wellington, Florida each winter season to enjoy their love of the sport in the most prominent and well‐equipped polo facility the sport has to offer.
Spanning nearly 250 acres, IPC is the largest and most spectator-friendly polo facility in the United States. Elite players pilot polo ponies at speeds that can reach 35 miles per hour across a sweeping field the size of nine football fields.
Created with players and spectators in mind, IPC includes seven state-of-the-art tournament fields. They can accommodate multiple games simultaneously, ensuring that the action continues from the first to the last game of the day.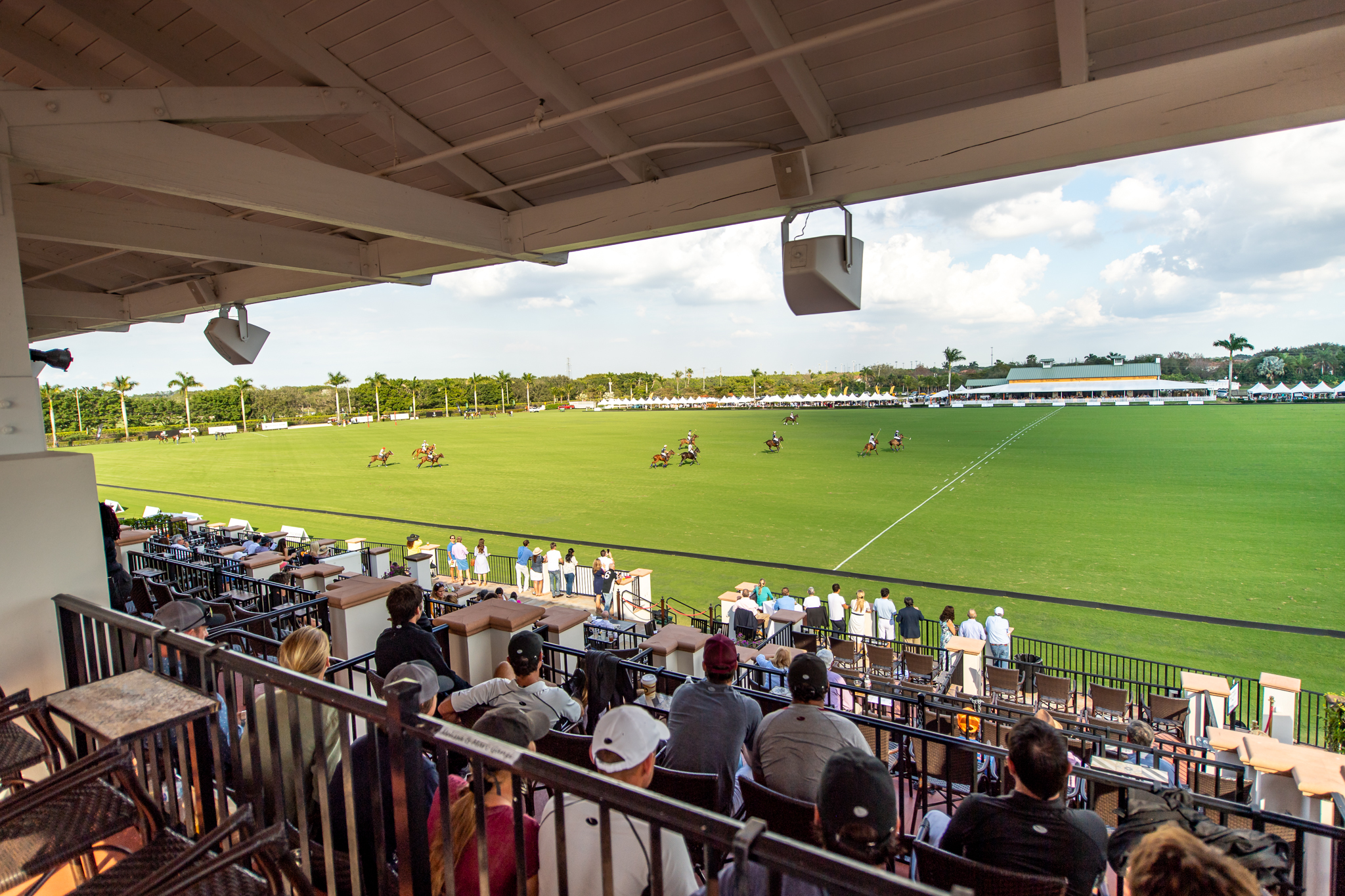 Polo matches are open to the public, with a wide range of accommodations including elegant grandstand viewing, field tailgating, stadium seating, field-side champagne brunch at The Pavilion, and exclusive sponsor boxes overlooking the impressive U.S. Polo Assn. Field 1.
The 2020 Palm Beach Polo Season runs from December 29 through April 19. Whether one prefers a low-key match on the backfields during the week or Sunday's 3 p.m. featured stadium game, IPC offers options for all levels of polo enthusiasts.