Las Monjitas, Iconica, and Stable Door Polo Claim Victory Today
The USPA Gold Cup® resumed at the International Polo Club Palm Beach with three close games between teams jockeying for position in brackets 2 and 3. Play began with Las Monjitas defeating Coca-Cola 13-11, followed by an exciting 10-9 overtime victory for Iconica over Equuleus, with Stable Door Polo narrowly edging Postage Stamp Farm 10-9 to finish the day.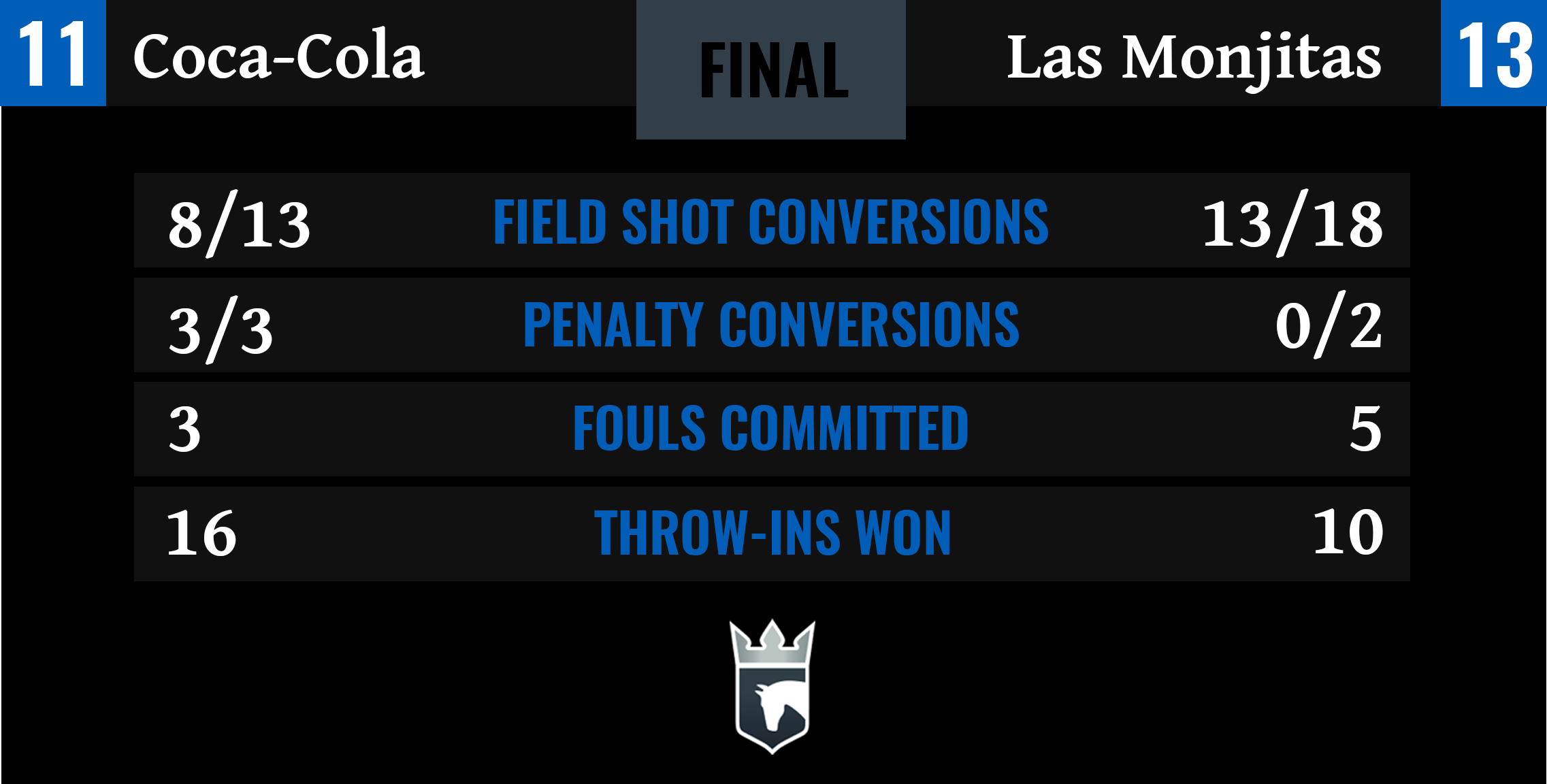 A fast-paced match saw end-to-end action between Las Monjitas and Coca-Cola, resulting in few whistles throughout the game. The open style of play favored both teams including Las Monjitas' Hilario Ulloa, who produced his best game of the season thus far. Scoring six goals in the first half, all from the field, Ulloa worked seamlessly with Francisco Elizalde to generate the attack from accurate passes and set plays. Coca-Cola countered with three goals each from Julian de Lusarreta and Ignacio Novillo Astrada, but they couldn't slow down a Las Monjitas offense that shot a perfect 9 for 9 in the first half to claim the 9-6 lead.
The second half continued to display the fast, running style of both teams, with Coca-Cola effectively using Gillian Johnston downfield, while Steve Krueger supported his 8-goal teammates. Las Monjitas were unable to maintain their accurate shooting throughout the game, converting just 2 of their 6 shot attempts to begin the half, but maintained their advantage thanks to an organized team defence. A late charge from Coca-Cola led by de Lusarreta and Johnston brought Coca-Cola back within two goals, but the high-powered Las Monjitas offense from the first half proved to be enough to claim their second victory of the tournament.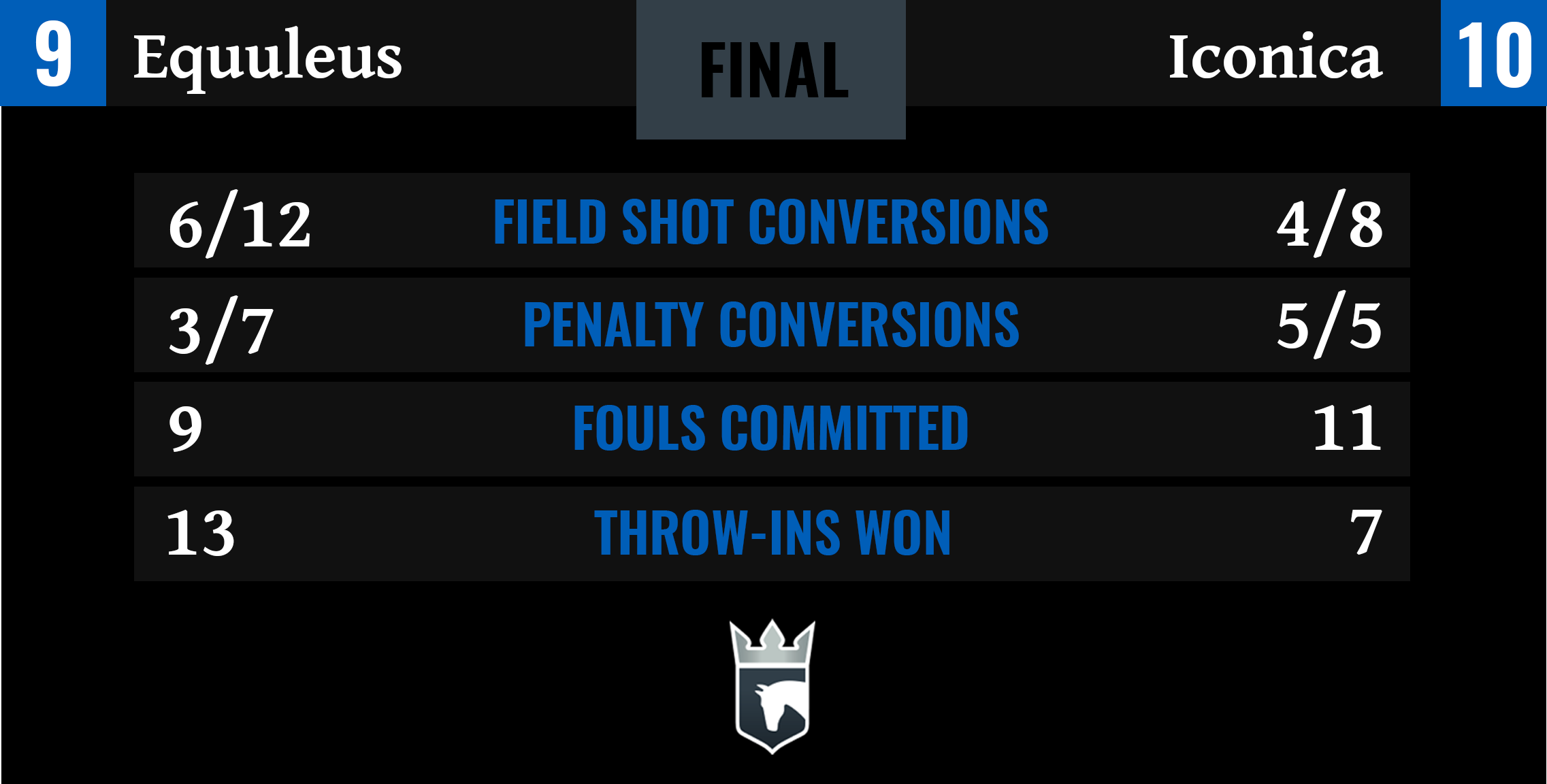 Play continued right into an exciting second game that needed overtime but was played in a much different style with a stop and start game that produced a high foul count. Using a new line-up for the third consecutive game that saw Ignatius Du Plessis in place of the injured Sebastian Merlos, Iconica was led by young Peke Gonzalez, who has been a steady presence in the line-up. An evenly matched opening chukker resulted in Gonzalez and Magoo Laprida trading goals, but the pace slowed in a second chukker that saw father-son duo Mariano and Peke Gonzalez challenge each other on the penalty line for their respective teams. Finishing a perfect 5 for 5 from the penalty line in the first half, Peke Gonzalez led Iconica to the commanding 8-4 victory, while Equuleus struggled to find their footing.
Iconica maintained their lead through the fourth chukker, but increased discipline from Equuleus changed the momentum of the game. Iconica was held to just 1 for 3 shooting from the field in the second half, and zero penalty attempts, allowing Equuleus' Magoo and Ignacio Laprida to lead the comeback. Trailing by four goals, Equuleus kept Iconica off the scoreboard, while scoring four unanswered goals, including two sixth chukker goals from Ignacio Laprida to tie the score and send the game into overtime. Peke Gonzalez stepped up again, scoring his seventh goal of the game to give Iconica the 10-9 victory.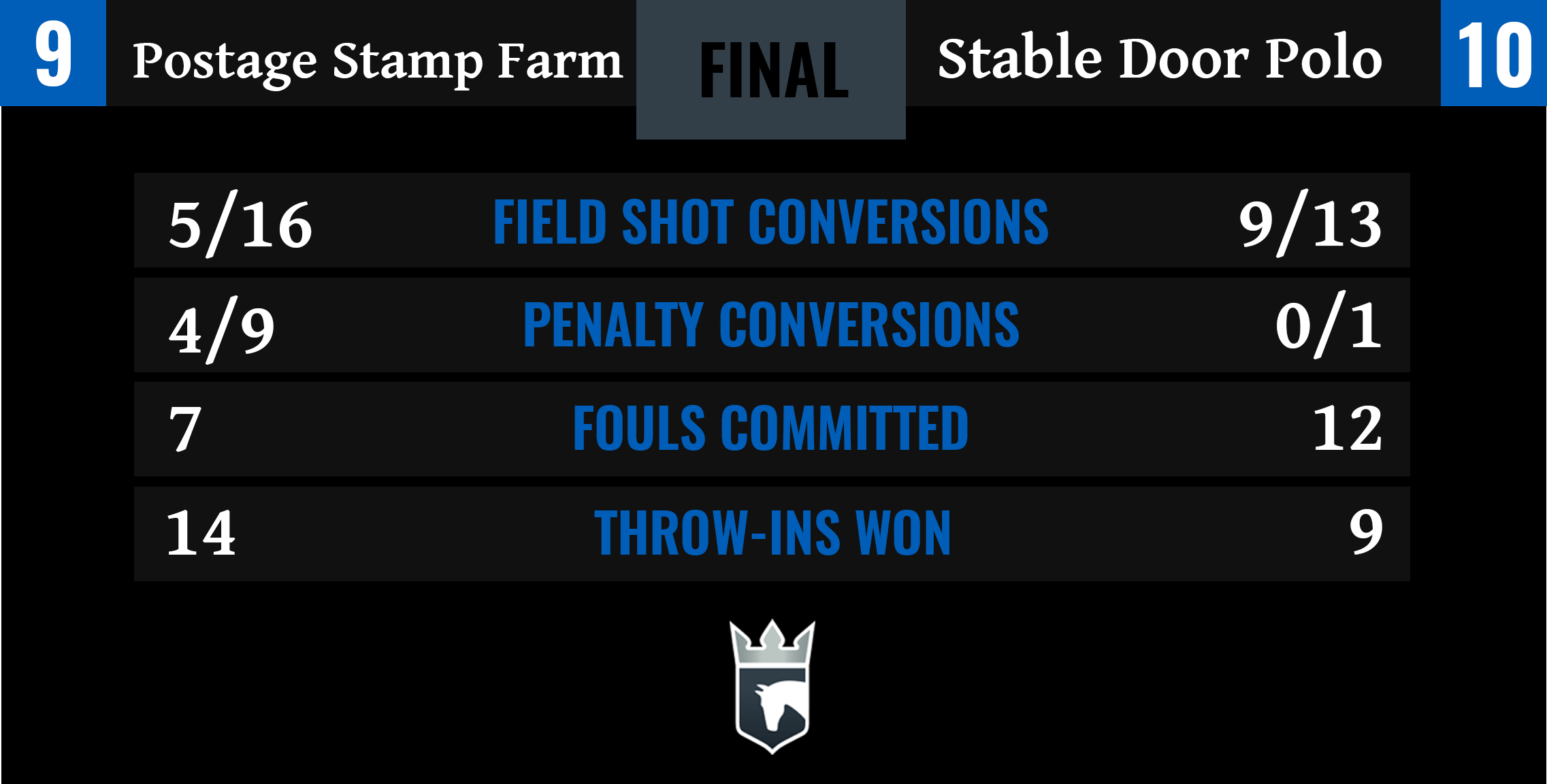 The final game of the day featured another close contest, this time between Stable Door Polo and Postage Stamp Farm. A back and forth game with multiple unforced errors, the two teams battled side-by-side in much of the game. Stable Door Polo added to their one-goal on handicap to take the early 2-0 lead, but Postage Stamp Farm responded with a four-goal second chukker, led by two goals from Lerin Zubiaurre. Substituting for Annabelle Gundlach, Leon Schwencke scored his first goal of the game, but the teams remained deadlocked at 6-6 leading into halftime.
Winning the possession battle, Postage Stamp Farm seemingly had the advantage over the final three chukkers, but their inability to convert from both the field and the penalty line proved to be the difference in the game. Stable Door Polo produced a balanced attack that resulted in each player scoring one goal from the field in the second half, but they were fortunate to stay in the game, often pinned inside their own half. Converting just 1 of their final nine shots, along with just 2 of their 4 penalty attempts. Stable Door took advantage led by another strong performance from Henry Porter, who scored his third goal in the final chukker to help his team claim the narrow 10-9 win.