USPA Gold Cup® Quarter-Final Preview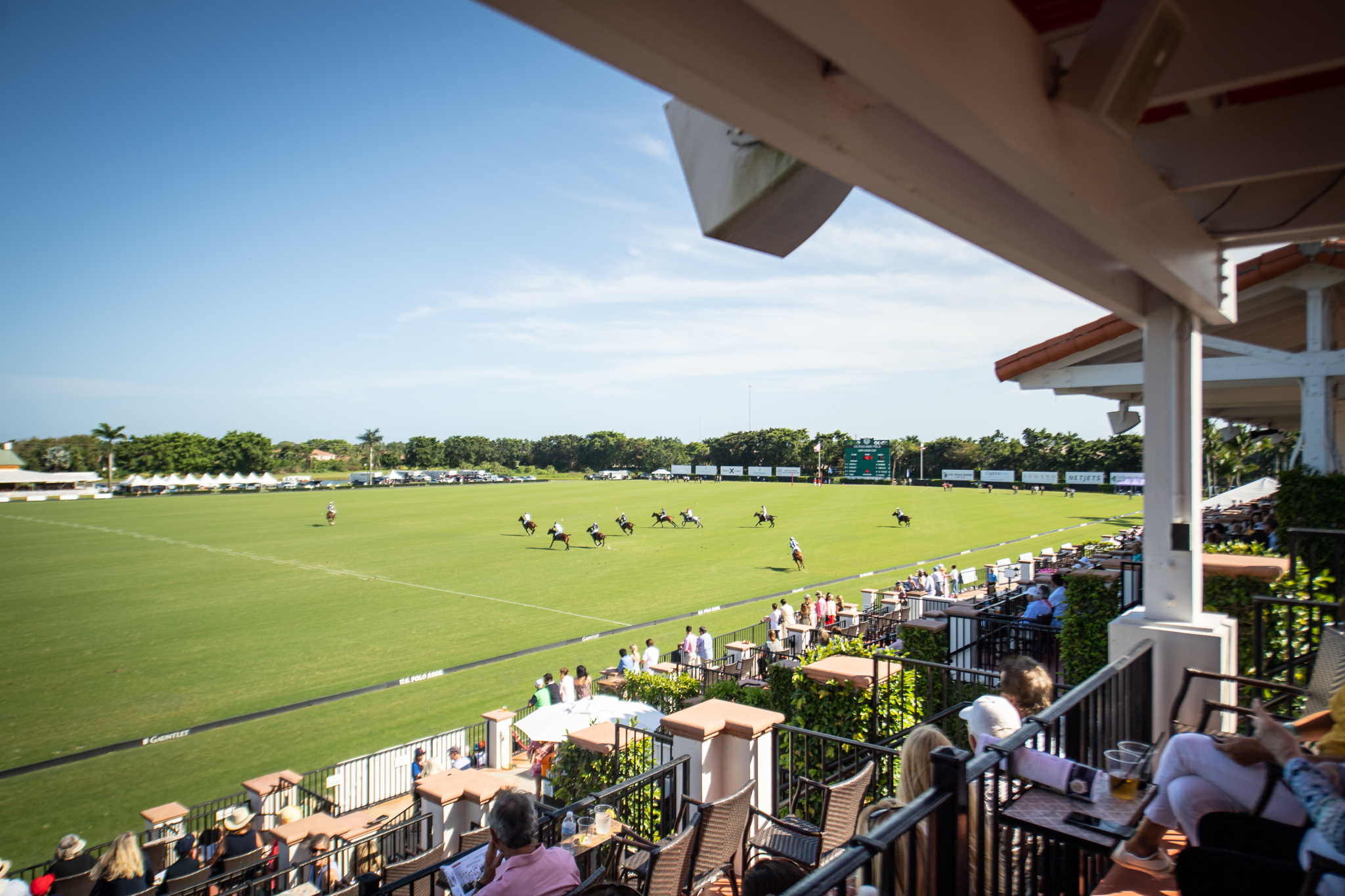 Equuleus vs. Las Monjitas
Coming off a second-place finish in the C.V. Whitney Cup, Las Monjitas have continued their strong play with an efficient open play performance. While Francisco Elizalde excelled scoring from the penalty line in the opening tournament, Las Monjitas has utilized a balanced attack that has increased their shooting percentage from 34% to 67%. A cause of that has been the play of Hilario Ulloa and Matt Coppola who have combined for 7.3 goals per game, a four-goal per game increase, resulting in difficulties for opposing defences, who have struggled to contain all three players.
Equuleus counters with a trio of their own, led by 3.2 goals per game from Mariano Gonzalez. Responsible for protecting the back of the game and taking Equuleus penalty shots, Gonzalez has been a stable presence for his team, allowing Magoo and Ignacio Laprida to attack relentlessly. Producing 30 shots through three games, the duo has been crucial for Equuleus' success, but it has been their defence that has been the difference in their two wins, allowing just 6.5 goals in their two victories. Saturday's game may come down to whether Equuleus can contain the potent attack of Las Monjitas.
Daily Racing Form vs. Iconica
A line-up containing three 6-goalers, Daily Racing Form's players may rotate seamlessly better than any team in the USPA Gold Cup®. All four players have totalled over 10 shots, averaging at least 2.0 goals per game in a dynamic passing attack. Generating an attack on finding a mismatch, Daily Racing Form are effective at passing into open space and running on to the ball, an area Iconica will need to focus on in the second quarter-final.
With the injury to Sebastian Merlos, Iconica has had turnover in their line-up, but have found consistency with Ignatius Du Plessis joining Matias Magrini in the back position. Du Plessis has been a defensive stalwart along with playing a distributor role, leading the team with 2.5 assists per game. A primary benefactor has been Peke Gonzalez, who is proving to be a top scorer in the tournament, averaging 5.3 goals per game to tie for fourth among all players. The stability of Magrini and Du Plessis has allowed Gonzalez to run down the field with accuracy with Maureen Brennan in support. Facing Daily Racing Form, the experience of Iconica's defence will look to contain the youthful rotating attack of their opponents.
Pilot vs. Tonkawa
Remaining undefeated in the Gauntlet of Polo™, Pilot has continued their remarkable play behind Facundo Pieres' 8.0 goals per game. Along with his goal scoring, Facundo Pieres also leads the team with 2.3 assists per game, directing the attack for Pilot. Both Gonzalito Pieres and Matias Gonzalez have been disruptors on the field, causing turnovers of their opponents and producing a quick counter attack. The relentless pressure of Pilot causes fouls for their opponents where Facundo Pieres has been accurate from the penalty line. Tonkawa will need to keep the game in open play and hope to keep Pilot in front of them as the C.V. Whitney champions often slip in behind the defence.
After two opening losses to begin the season, Tonkawa have begun to find their stride after recent victories over Park Place and La Indiana. Similar to Pilot, Tonkawa takes advantage of opportunities from the penalty line with Sapo Caset converting at an 86% rate. The added offense from Agustin Merlos has given Tonkawa an extra edge that has made a difference in two close victories. An increased defensive focus from Sterling Giannico alongside Caset, has been important in Tonkawa's narrow victory. Tonkawa has a difficult task in attempting to give Pilot their first loss, with the two 10-goalers going head-to-head on both sides of the ball.
Aspen vs. Stable Door Polo
With a 3-0 record, Aspen have used their defence to remain undefeated, holding opponents to just 6.7 goals per game. With the support of Stewart Armstrong and Tomas Schwencke scoring goals at crucial times, Aspen has been led by Polito Pieres who is averaging just under 10 shots per game. The attack of Aspen is primarily focused around those three players with Lucas James playing an exceptional back. The organized strategy of Aspen has been effective in gaining early leads and maintaining that lead throughout the game.
Stable Door Polo provides a quick, fast-paced attack that will pressure the Aspen defence in multiple ways. The duo of Henry Porter and Victorino Ruiz Jorba have been accurate finishing around goal, both converting near 60% from the field, which has allowed Santiago Toccalino to remain in the back to protect against the counter-attack. Toccalino's vision from the back has led to him leading all players with 4.3 assists per game, having three passing options that can all move the ball forward with proficiency. The outcome of the feature game of the week may come down to the ability of Aspen to cause interceptions and prevent Stable Door Polo from stringing together multiple passing combinations.