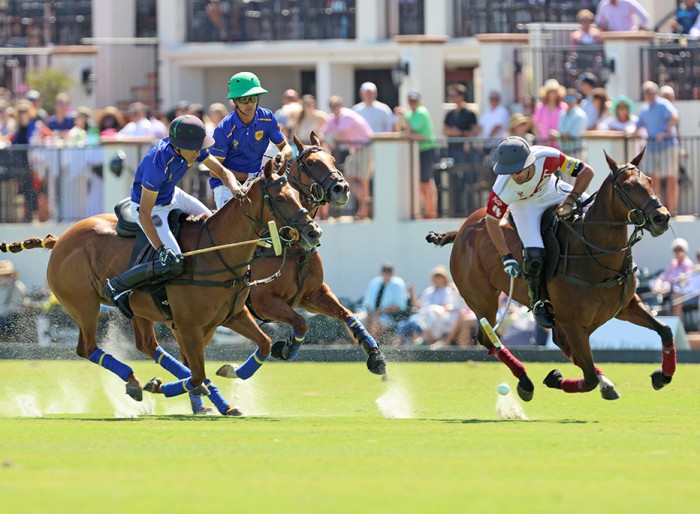 For the first time in the history of the U.S. Open Polo Championship®, the most prestigious title on American soil, 20 teams competed for the coveted title with the Gauntlet of Polo® also allowing individual tournament entries for the only time in its four-year span. Featuring a mix of established champions in Park Place, Pilot and Scone, along with newcomers Aspen Valley Polo Club and Polo Training Foundation, the quarterfinals produced exceptional polo to set the scene for an exhilarating conclusion to the 22-goal high-goal season at the International Polo Club Palm Beach.
Three of the four quarterfinals were decided by just one goal, highlighting the competitive level of play throughout the tournament. USPA Gold Cup® champions Pilot secured the first place in the semifinals with the impressive 12-8 victory over SD Farms, with the second quarterfinal between Tamera and Polo Training Foundation needing overtime. Reaching their second consecutive semifinal, Tamera emerged victorious on the game-winning goal from Diego Cavanagh as two spots remained on the second day of quarterfinal play.
Facing each other in elimination play for the sixth consecutive time in the Gauntlet, Park Place defeated Scone for a third time this year, staving off a late comeback attempt to capture the narrow 9-8 victory. All attention turned to the feature game of the week on U.S. Polo Assn. Field 1 with La Elina defeating previously unbeaten Aspen Valley Polo Club 11-10 in the final minutes to keep their title hopes alive. After a draw, the semifinal matches are set with Tamera and La Elina competing in the first semifinal while a highly anticipated rematch of the USPA Gold Cup® final between Park Place and Pilot will conclude play on Wednesday.
 La Elina vs Tamera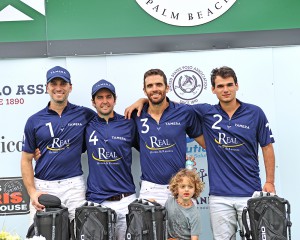 Displaying the most balanced line-up of the tournament, La Elina features two 5-goalers in Geronimo and Juan Martin Obregon along with 6-goalers Facundo Obregon and Jared Zenni. Fully utilizing their mismatches, La Elina has been exceptional since suffering an overtime loss to Scone in their opening game of the tournament, winning four consecutive games including a playoff victory against Sol de Agosto. Trailing only Park Place in field goals per game in the tournament, while leading all teams in assists by a large margin at 6.8 per game, La Elina demonstrates a fast, passing attack where any of their four players can jump forward in the play. Led by 6.2 goals per game from Juan Martin Obregon, who ranks seventh among all players, La Elina applies immense pressure on opposing defenses, but they tend to find themselves in foul trouble, committing a tournament-high 12.8 fouls per game.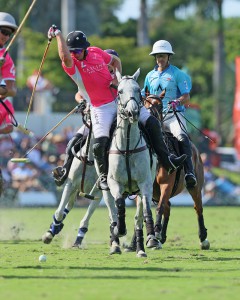 After reaching the semifinals in the USPA Gold Cup®, Tamera seeks to take the next step entering their match against La Elina with a 3-1 record, with their only loss coming in a narrow one-goal defeat to Audi. Finding a way to win, Tamera relies on 9-goaler Cavanagh, who has averaged 5.8 goals per game in the U.S. Open Polo Championship, while consistently receiving one or two goals per game from each of the three remaining players in Alejandro Poma, Segundo Saravi and Magoo Laprida. Not committing or receiving a high number of fouls, Tamera has excelled in open play by playing a style similar to La Elina, where the ball moves with pace. Conceding just 9.3 goals per game, Tamera will look to slow the La Elina attack in what will be a competitive opening semifinal.
 Park Place vs Pilot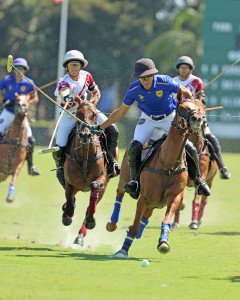 Holding a 12-2 record in the Gauntlet, Park Place has been dominant throughout the season and carried their strong play into the U.S. Open Polo Championship®. Averaging 12.8 field goals per game, that is higher than all but two teams score from both the field and penalty line combined demonstrating Park Place's ability to pull away in games with relentless scoring. Hilario Ulloa and Juan Britos spearhead the attack, combining for 12.0 goals per game in the tournament. The emergence of Cody Ellis has been crucial to Park Place's success, increasing his scoring in each tournament to provide 2.3 goals per game. Re-joining the team, Andrey Borodin has not missed a step, contributing one goal while helping move the ball downfield as part of Park Place's potent attack.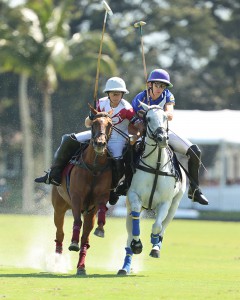 Pilot's one and only loss on the season came on February 23rd in the C.V. Whitney Cup® semifinals to Park Place. Since then, Pilot has been an undefeated 9-0, finding redemption over Park Place to capture the USPA Gold Cup® in the process. Averaging 7.0 goals per game on accurate 63% shooting from the field and 89% from the penalty line, Facundo Pieres has played at an elite level, displaying exceptional horsepower for Pilot. Along with the consistent play of Mackenzie Weisz and Matias Torres Zavaleta, Pilot has demonstrated an ability to score quickly, but their unbeaten run has been largely attributed to their defense. Conceding a tournament-best 6.8 goals per game, Pilot's organized defense has prevented opponents from scoring at their normal rate, which will be crucial in their match against Park Place as they try to claim their second consecutive title in the Gauntlet.
Semifinal action begins on Wednesday at 11:00am ET when La Elina faces Tamera, while Park Place and Pilot meet at 3:00pm ET at the International Polo Club Palm Beach.