Say hello to one of our International Polo School trainers, Gates Gridley! Gates and "Nacho" Cabrera started the International Polo School in 2018 and since then have seen it grow from a small lesson program with just 12 horses to a program with more than 70 clients and a large string of horses that can accommodate all levels of riders. Continue reading to hear about his background in polo, what he loves most about teaching, and more!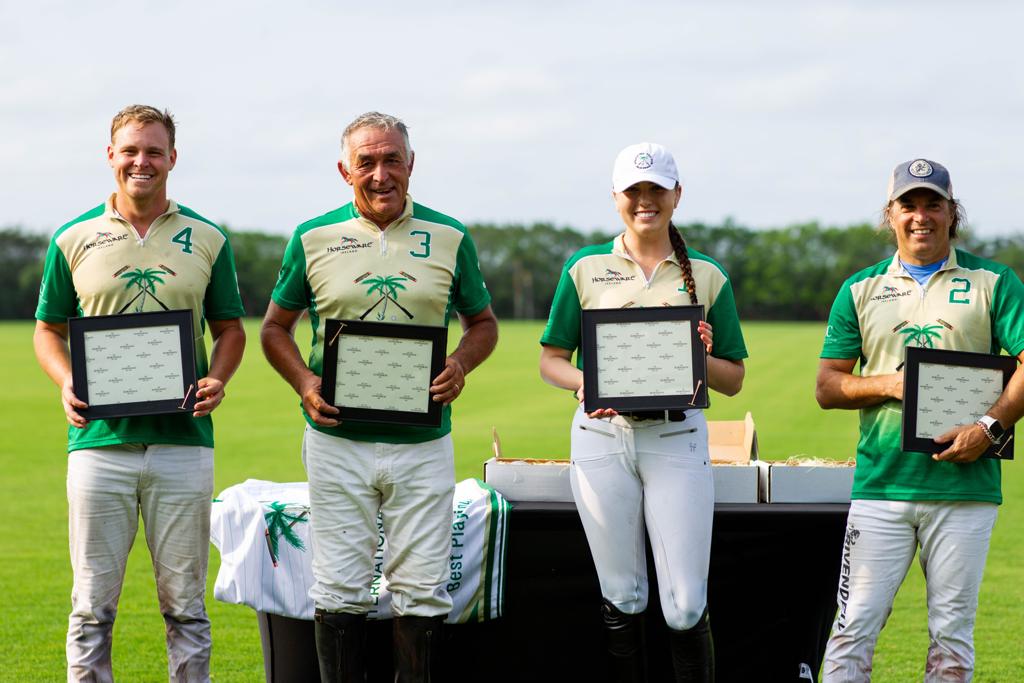 How did you get your start in polo?
As far back as I could remember, my family was involved in horses. My father was an avid horseman, and my mother had a passion for the care of horses. My three siblings and I grew up jumping and going to horse shows. When I was eight years old, the lady who owned the farm where we rode took us to Yale University, where they offered Friday night lessons and chukkers, and I was instantly hooked! I always had a passion for team sports like soccer, basketball, and lacrosse, but polo combined that passion with the one I had for horses. Honestly, I believe I would have "phased out" of horses in my early teens had I not picked up polo because most of my friends at school were focusing on other team sports.  
What inspired you to start the International Polo School?
Prior to 2018, when people thought of the International Polo Club (IPC), they thought of high-goal polo, the fitness center, the tennis courts, the restaurants, and the Sunday Field 1 experience. Despite having hundreds of members, the ability to learn how to play polo at IPC was reserved for a very few select members. Mark Bellissimo, the owner of the club, and I agreed that we were missing an opportunity to introduce more people to the sport on a more intimate level than they experienced on Field 1. A fundamental issue that polo faced was "accessibility," meaning that when people wanted to get involved in the sport, it was usually a word-of-mouth recommendation or a friend of a friend. Thus, Mark and I came up with the idea of starting a polo school at the mecca for polo in the United States, IPC, with USPA certified instructors such as myself and Ignacio "Nacho" Cabrera. Not only did this increase the accessibility for people, but it was also backed by the prestigious reputation of IPC, allowing people to feel less intimidated when trying a new sport/lifestyle.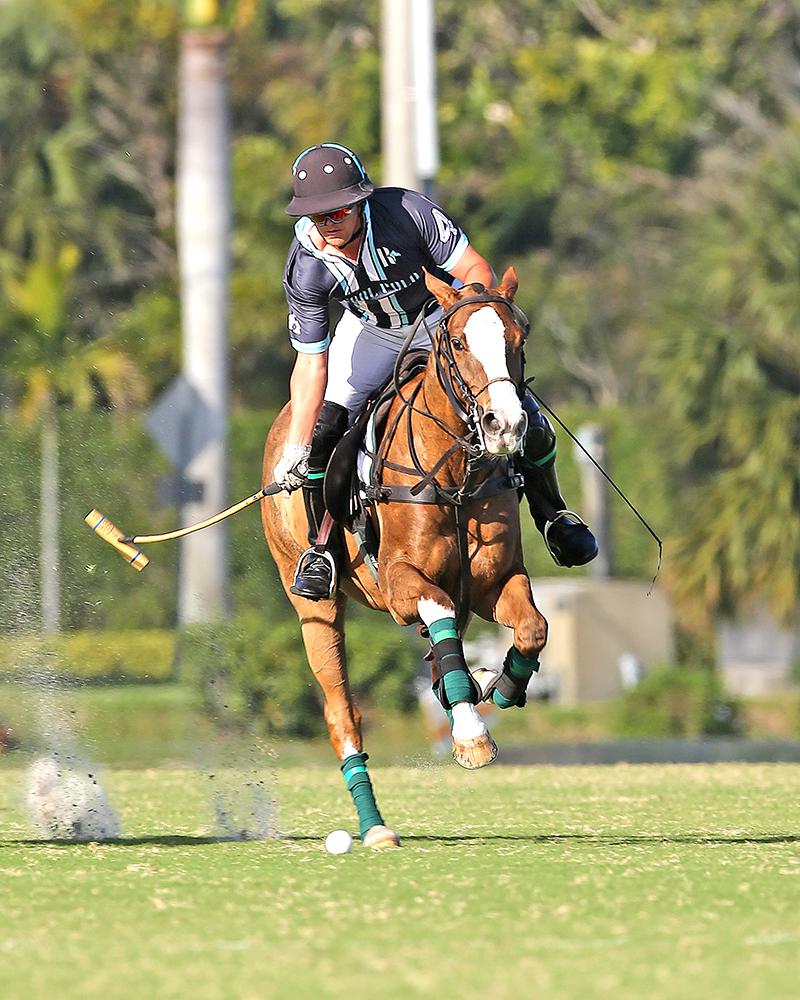 How has the program grown in the past four years?
The International Polo School (IPS) will be entering its fourth year in 2021, and the growth has been immense. We started the program with just ten stalls and 12 horses back in 2018. We now have over 35 horses under our full care, which consist of more than 20 sale/lease horses, 10 lesson horses that can suit all levels of riders, and horses that belong to clients of the IPS. We started with access to one field in 2018, where we taught lessons and put together coaching league games. The IPS now has access to three regulation fields where we host coaching leagues, 4 goal, 6 goal, and 8 goal tournament leagues. We also host practices on these fields Tuesdays and Thursdays from January through April/May. Through IPC, we also offer over 150 stalls for rent, which include access to paddocks, two exercise tracks, and two full-size stick and ball fields. We have grown from doing 100 polo lessons in 2018 to 600 polo lessons in 2020 with more than 70 unique clients.
Who do you offer lessons to?
The International Polo School offers lessons to anyone above the age of eight who believes that they may want to try a new sport. Our amazing string of horses allows us to provide even the most inexperienced riders with a feeling of safety and confidence.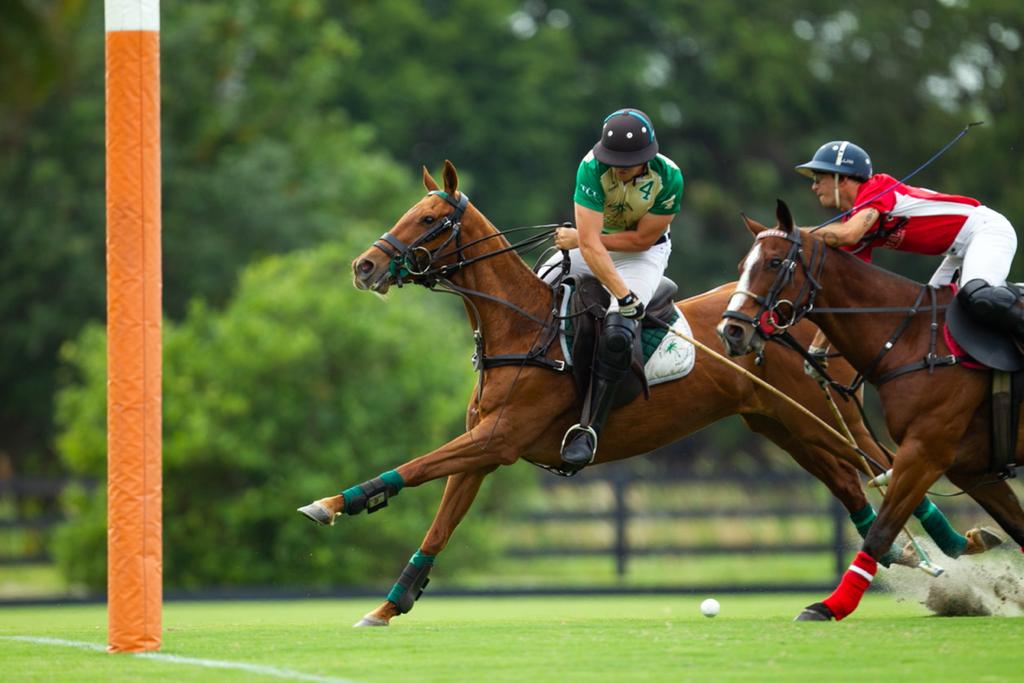 What do you love most about teaching? 
There are too many things that I love about this job to just pick one singular aspect. Having come from a background where I was training horses from the time they were two to five years old, I believe it gave me a passion for seeing something, whether it be horse or rider, progress or grow from my direction. Like most sports, polo is more fun the better you get at it. I love to see people who commit themselves to such a difficult sport, seeing something they have been working on "click" and the happiness that follows.  
I also love the social atmosphere among the clients that Nacho and I are lucky enough to be a part of. Clients will come to take an hour lesson together, or finish a practice or match, and then spend another hour at the barn talking about the horses, business, plans for the season, and such. It is truly such a relaxing environment, which has allowed a lot of great friendships to be born; sometimes the only thing clients have in common is their growing passion for horses and the sport of polo.
Of course, I would be remiss if I did not mention the horses. Seeing the way that these horses take care of clients, from beginner to advanced level, is truly astounding and without these amazing animals, we would not have the sport.
What are you looking forward to this season? 
This season will be a very important one for us. We have several clients that began their polo with us, who are stepping up into more advanced tournaments, which is always exciting. We also have added about 100 on-site stalls for teams that partake in our tournaments and practices. I think it will be very interesting to see how everything comes together this year so that we can take those lessons and learn from them in order to form another strategy for growth in 2022.
Thanks for catching up with us, Gates! We can't wait for the first low-goal tournament, The Wanderers Club Cup, to start on Saturday, January 16.