Family fun. Fancy hats. Thundering hooves. Champagne pouring. For sixteen straight weeks! The exciting and action packed games will begin each Sunday afternoon at 3pm on Field #1.
Never been to a polo match?  Have trouble following the game? Well, we've got you covered with a comprehensive guide on how to follow each polo match at the International Polo Club.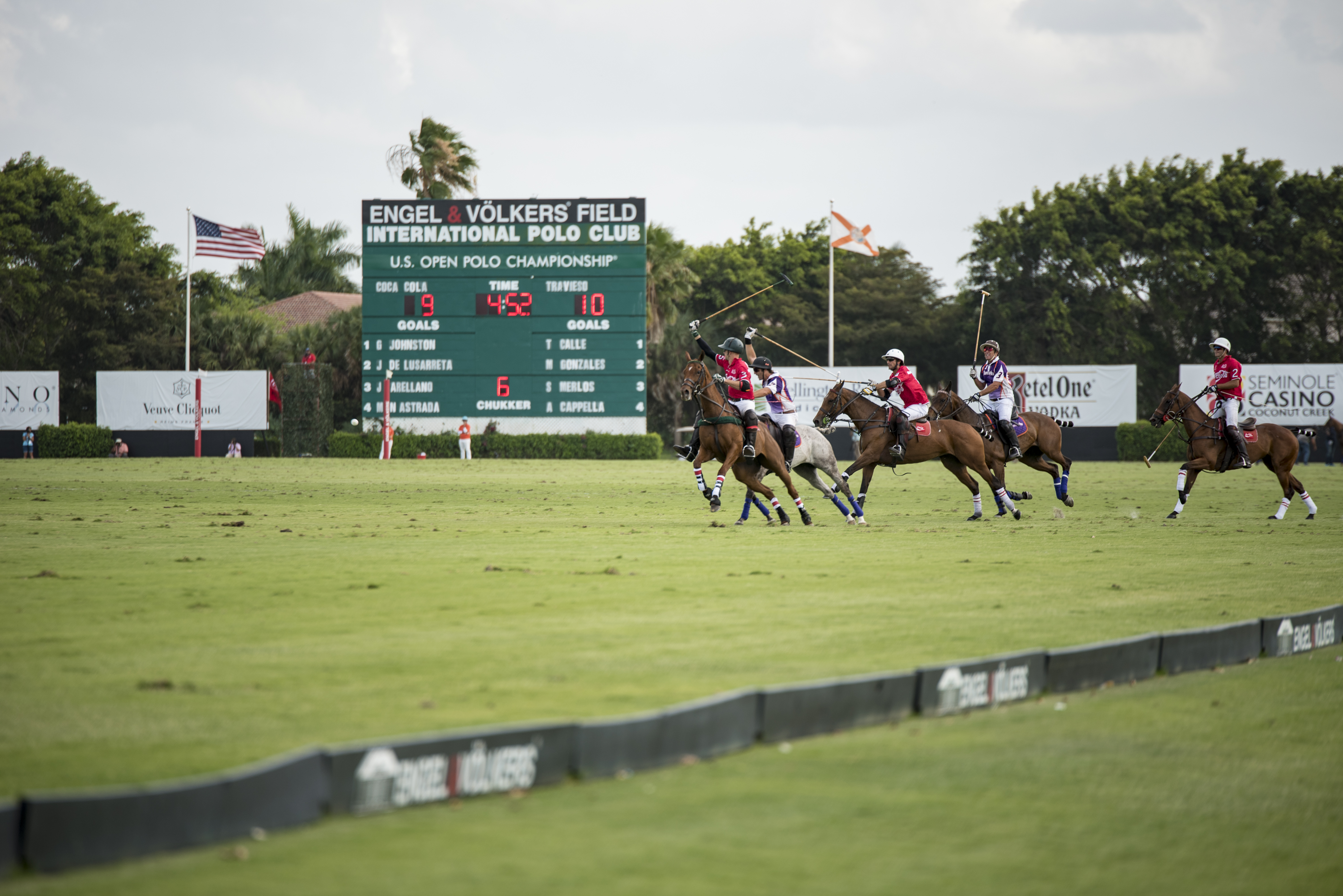 Basic Rules:
6 chukkers (periods) of 7 ½ minutes
4 players on each team
Playing on a field 300 yards long X 160 yards wide
Two referees on the field as well as a "third-man" field-side to confirm calls
To score, the ball must go completely through the uprights (goal posts) which are 18 feet apart
All fouls are designed to protect both the horse and rider as well as promote a fair and fast game
The line of the ball establishes a "right of way." When a player has the line of the ball on his right, he is carrying the ball (this is the polo version of what might be called "possession" in other sports.)
A player may not obstruct, or hinder the player riding along the right of way unless he makes one of three defensive plays:
1. Hooking the mallet of the offensive player…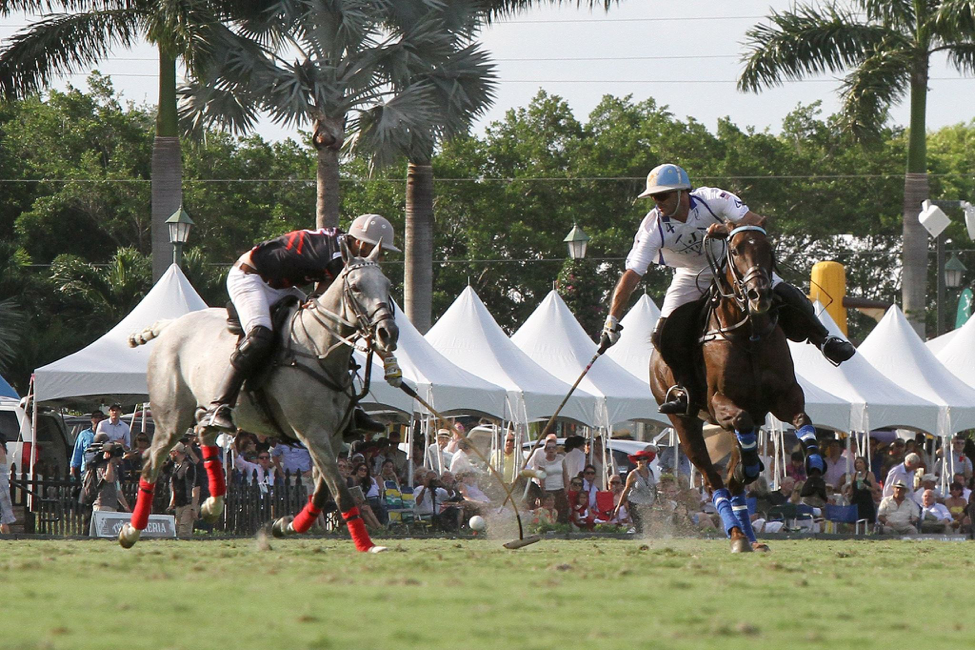 2. Performing a ride-off or bump, similar to a body check in hockey…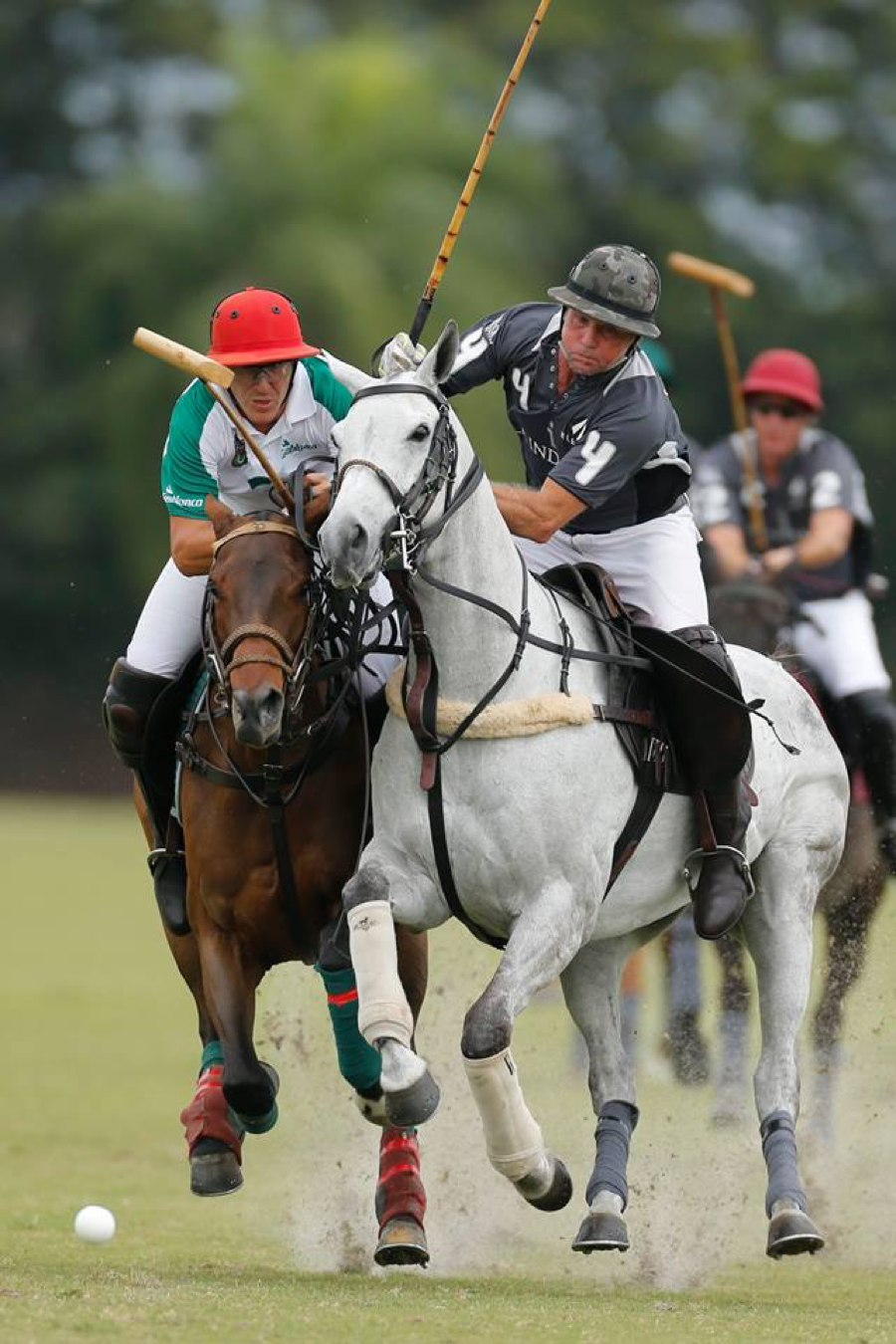 3. Lastly, performing a nearside back-shot: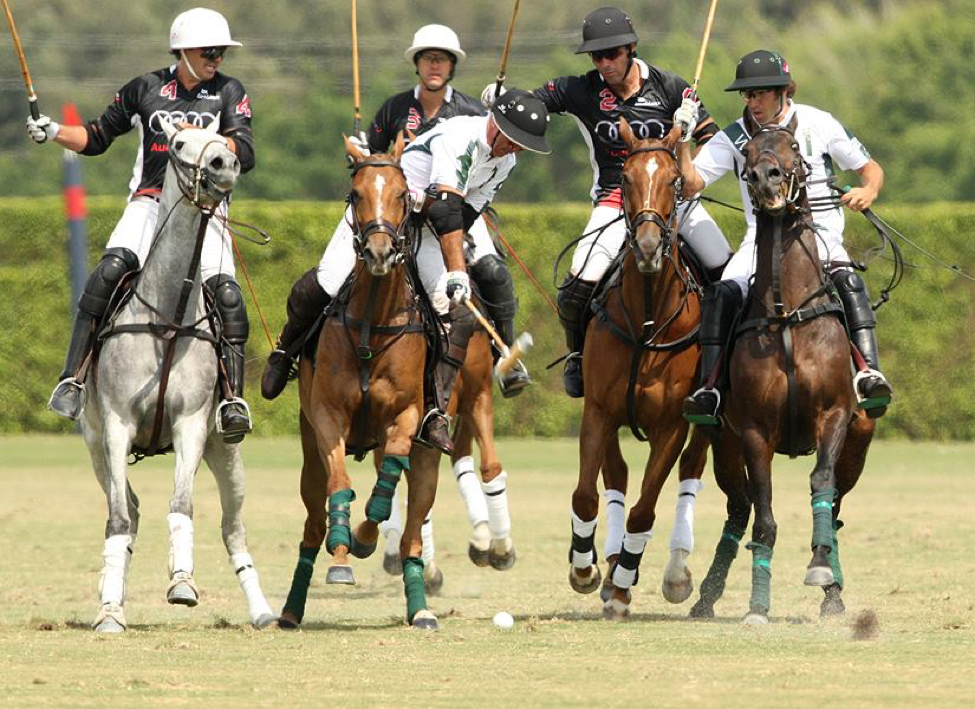 When you see a player put his mallet in the air, that generally means that he believes he was fouled.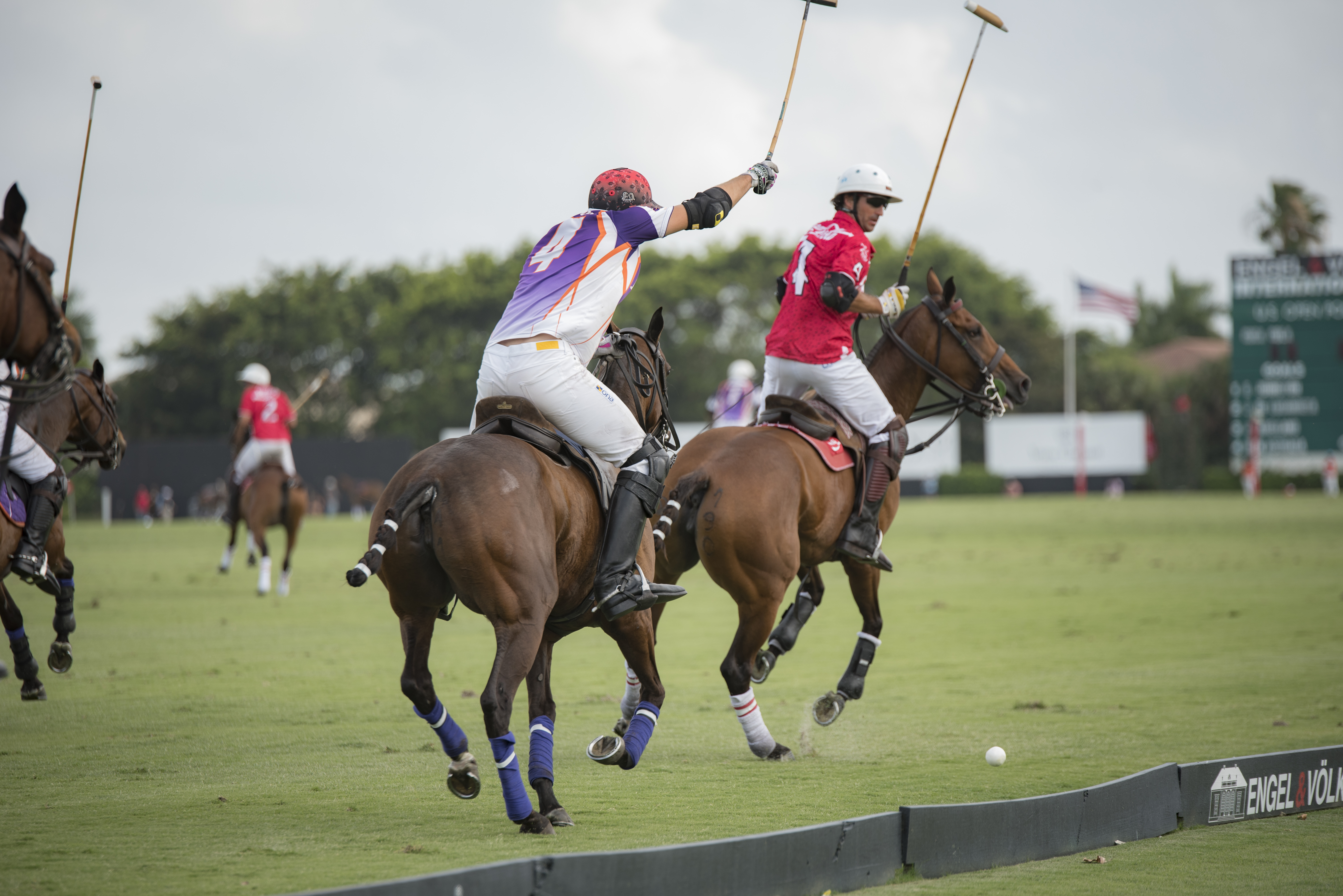 Each player brings between 8 and 10 horses to the field, that's almost 90 horses used for one match!  You will see them switching horses up to three times per chukker.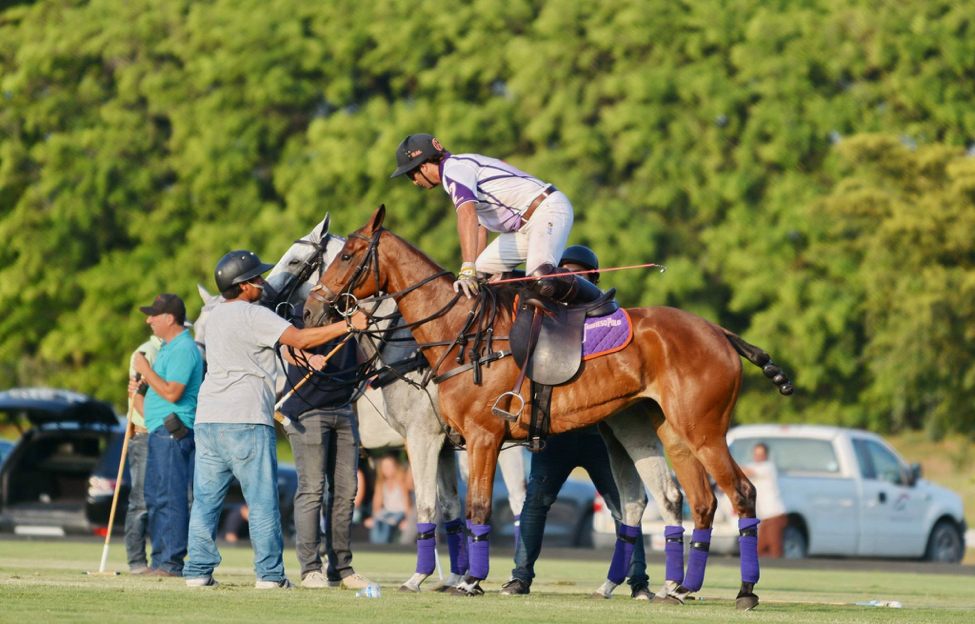 Where to sit:
We have several seating options each Sunday at IPC that are great for watching the game.
For a more detailed description, click here to view our seating guide.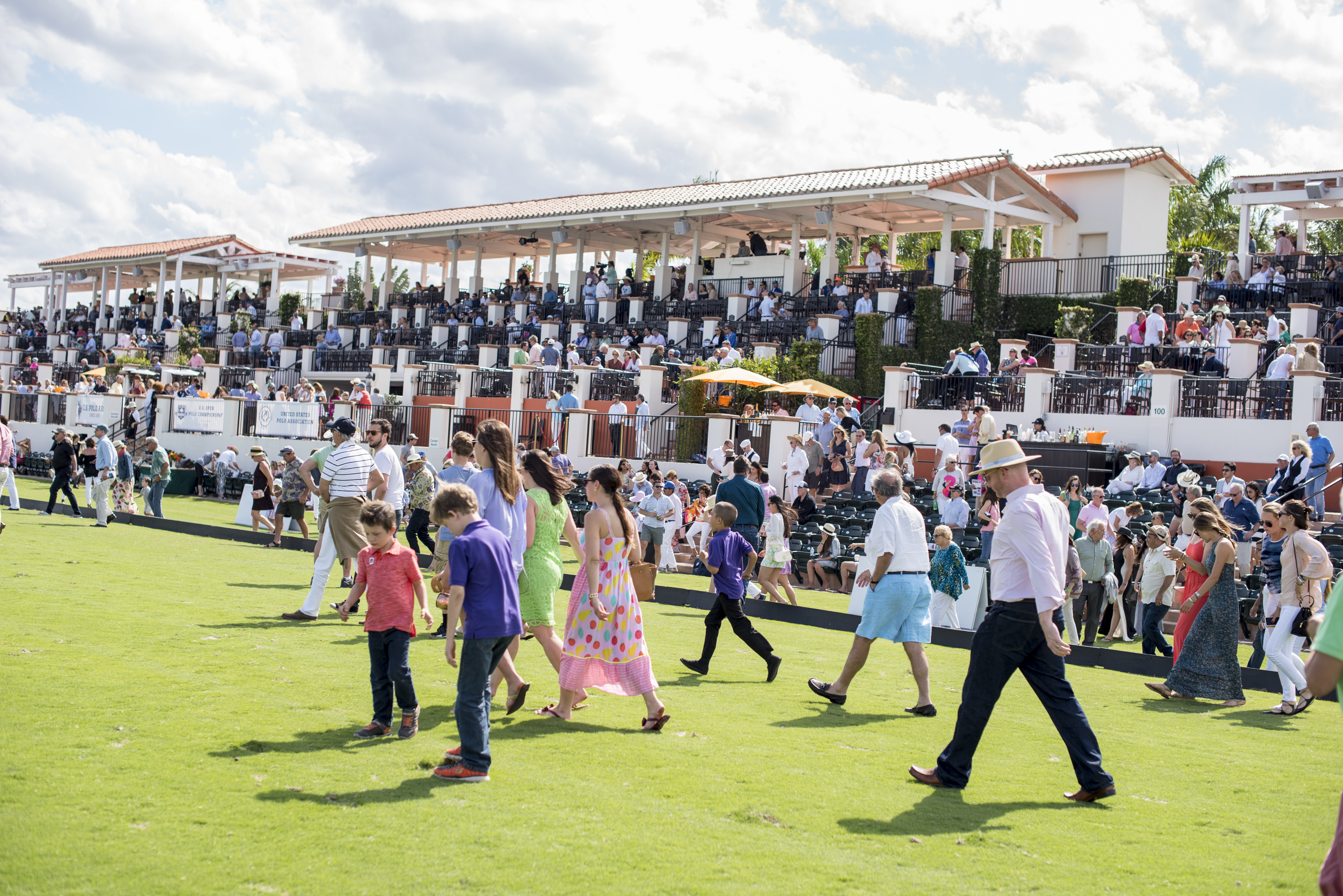 Now that you are a "polo expert" it's time to schedule your Sunday afternoon at IPC! Click here to purchase general stadium tickets online. Click here to purchase your pavilion table tickets. Or call (561) 282-5334 to order over the phone. 
Tickets may also be purchased at the gate on game days.