The newest addition to the 2021 Gauntlet of Polo®, David Paradice's Scone brings a winning pedigree as an organization based out of Australia making their first appearance on the fields at the International Polo Club Palm Beach. Making their debut in the feature 3 pm game on Sunday, February 21 against Santa Clara, Scone will display a line-up led by father-son duo Adolfo and Poroto Cambiaso.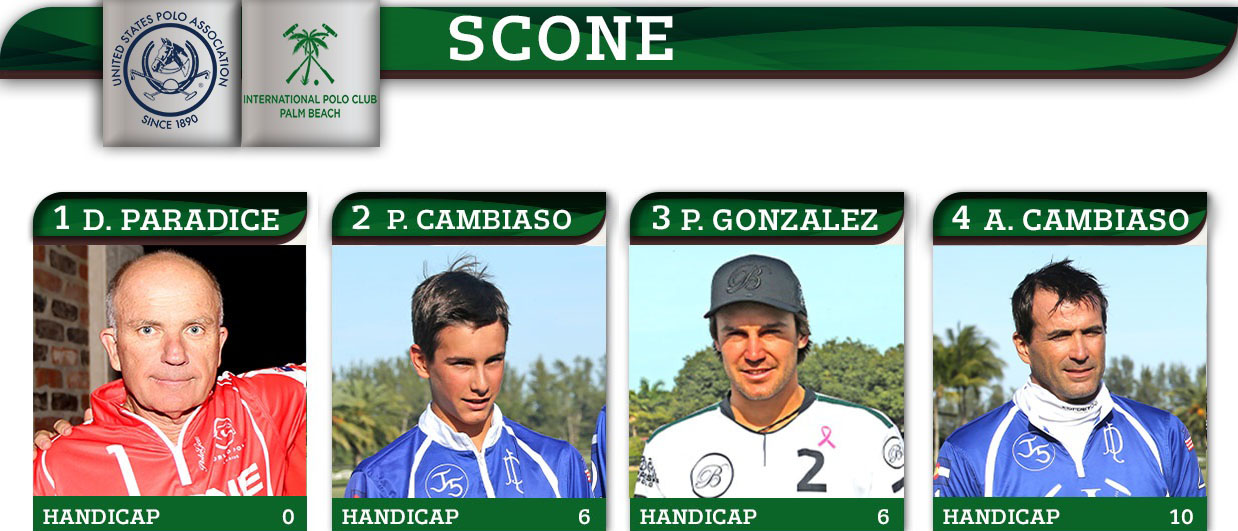 Scone has emerged as a competitive team on the high-goal scene in recent years, competing recently in England, where they captured the prestigious 2019 Cartier Queen's Cup at the same 22-goal level. While using a different line-up than was seen in 2019, Scone enters the C.V. Whitney Cup® with arguably the most hype surrounding them thanks to the addition of Adolfo and Poroto Cambiaso. Stepping up into high-goal play, teenager Poroto has already reached the status of a six-goal player in the USA while recently being moved up to an 8-goal handicap in Argentina. Displaying the attributes of a seasoned player, Poroto can single handedly change the outcome of a game, seen by his performances in both England and Argentina. Capturing the 2020 King Power Gold Cup in England, along with the Pilar Cup, Cámera de Diputados, and qualifier for the Open in Argentina, Poroto Cambiaso is quickly emerging as a future 10-goal player.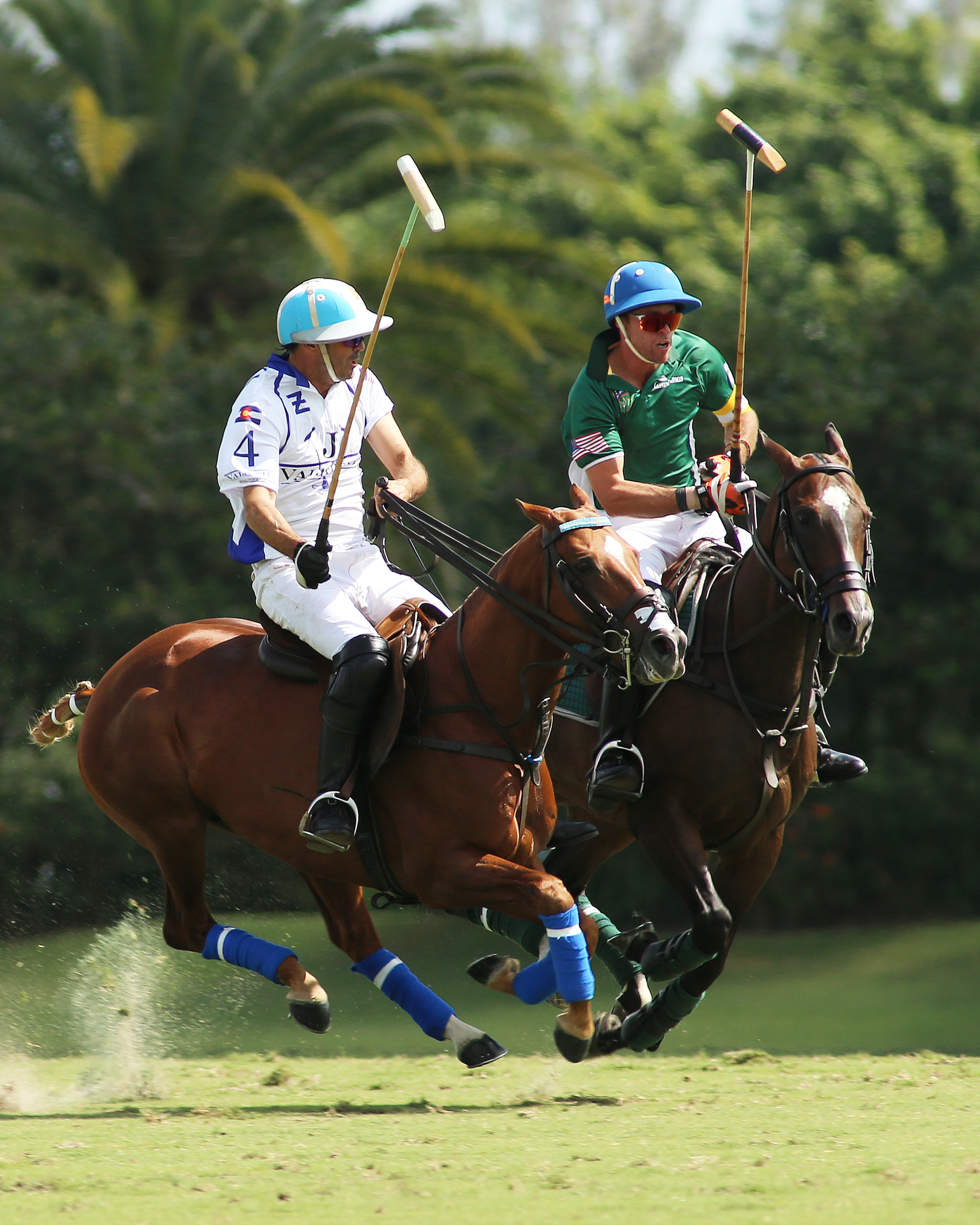 Few players in the history of the sport have the resume of 10-goaler Adolfo Cambiaso as he returns to IPC for the first time since an upset defeat at the hands of Daily Racing Form in the 2018 U.S. Open Polo Championship® final to make his first appearance in the Gauntlet of Polo®. An integral part of Valiente's dominance at IPC in the past decade, Cambiaso has eight U.S. Open Polo Championship® victories, 12 USPA Gold Cup® and six C.V. Whitney Cup® titles to his name, making Scone a must-watch team entering Sunday's debut. Fresh off his 2020 Abierto Argentino de Polo victory with La Dolfina, Cambiaso provides a formidable duo with his son as he returns to expand on his legacy in the USA.
Team USPA member Mariano 'Peke' Gonzalez Jr. adds another layer to Scone's proficient attack, rising steadily to a six-goal handicap in recent years. Helping Beverly Polo reach the 2021 Ylvisaker Cup final, Gonzalez Jr. enters his third consecutive season in the Gauntlet of Polo® after previous seasons with Iconica and Postage Stamp Farm. In 2020, Gonzalez Jr. led Postage Stamp Farm with 5.6 goals per game, placing him fifth among all players and only trailing 9 and 10-goal players. Providing consistent offense from both the field and the penalty line, Gonzalez Jr. also provides an active defense for Scone, able to challenge and contain higher rated players.
Proven he can compete at the high-goal level, Paradice is set to make his debut on the Home of the U.S. Polo Assn – Field 1, playing an active role off the ball to ride-off and set picks on opponents. Capable of finishing around goal, converting 50% of his shots in his most reason season in England, Paradice will push the Scone team forward and display a strong riding ability to stymie the opponent he is marking.
Polo matches are not open to the general public at IPC, but the debut of Scone can be seen exclusively on Global Polo TV at 3 p.m. EST on Sunday, February 21.