The only team in the 2021 Gauntlet of Polo® yet to use a substitute, Santa Clara has remained consistent with their four-man line-up of Will Johnston, Felipe Vercellino, Miguel Novillo Astrada, and Luis Escobar. Aside from Vercellino, the other three members of Santa Clara are veterans in the Gauntlet of Polo®, competing in both 2019 and 2020 as part of the Santa Clara (Escobar) and Old Hickory Bourbon (Johnston and Astrada) teams. Combining into one team and adding the presence of Vercellino, Santa Clara started the season with a bang, winning their opening game against Cessna in the C.V. Whitney Cup®.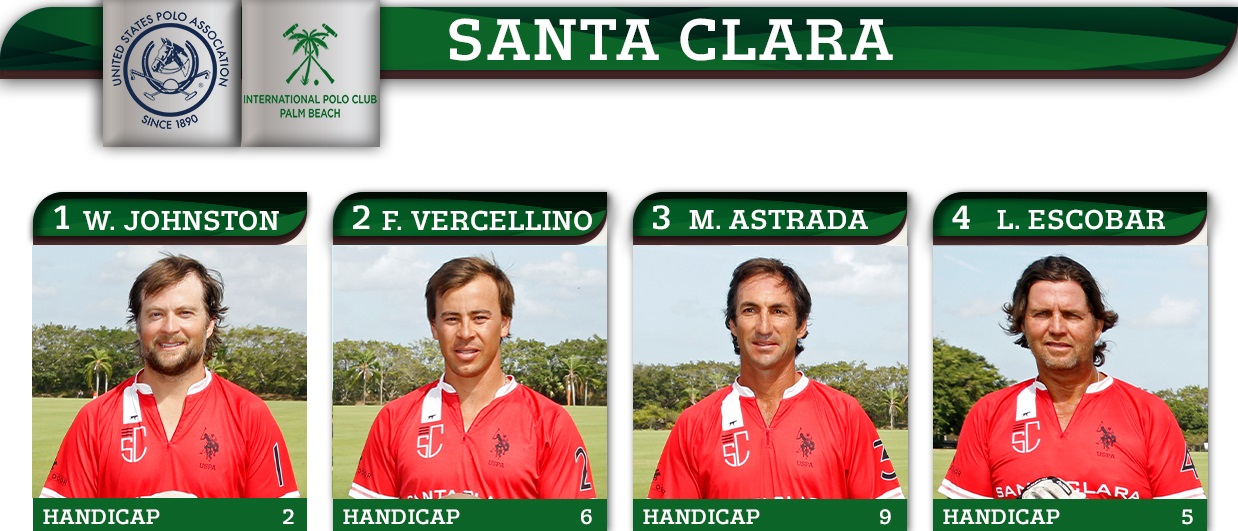 Striving to recapture their success from that opening game, Santa Clara has run into tough competition in hard-fought losses to La Indiana, Pilot, and twice each to Scone and Coca-Cola, but remain in the hunt for the CaptiveOne U.S. Open Polo Championship® as they look to qualify for the quarterfinals where anything can happen in an elimination game. Santa Clara is led by 9-goaler Miguel Novillo Astrada, who brings a depth of experience from playing in the highest levels of polo worldwide, collecting a U.S. Open Polo Championship® in 2002 with Coca-Cola, along with two victories in the C.V. Whitney Cup®. Astrada excels on the defensive side of the ball as he leads all players in hooks per game, gaining possession for his team. Consistently marking 10-goalers, Astrada's impact defensively has allowed Johnston and Vercellino to attack forward.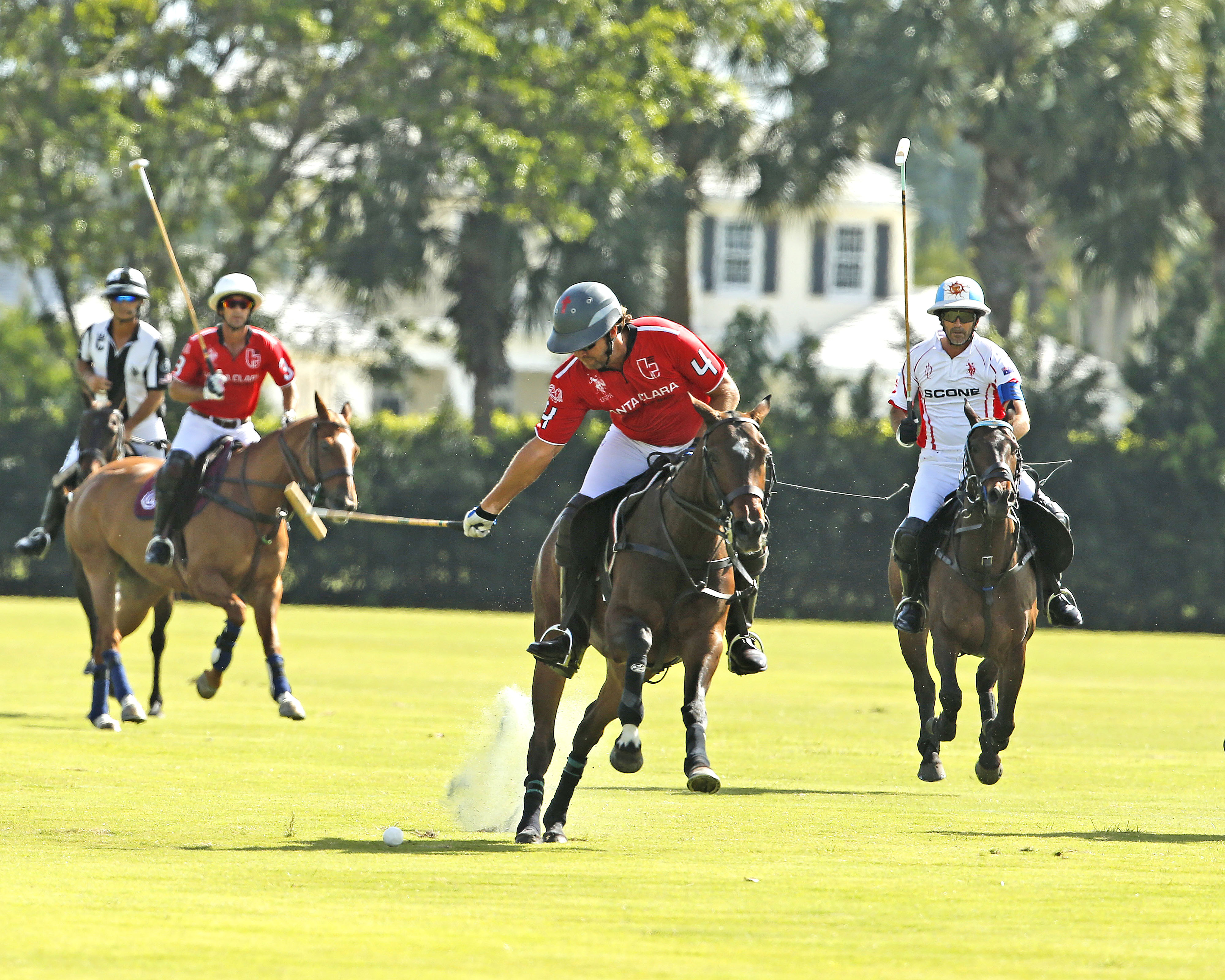 The newcomer to the Gauntlet of Polo®, Vercellino leads Santa Clara with 4.7 goals per game, ranking third among all players with 2.8 penalty goals per game on 71% shooting. A passing-focused attack, Santa Clara has assisted on two-thirds of their field goals with Vercellino finishing those opportunities, while also leaving the ball in front of goal for his teammates to average 1.8 assists per game. At the front of the game in the #1 position is Johnston, who has proven in his third Gauntlet of Polo® season to be a reliable scorer. Shooting 50% or better in each season, Johnston converts his chances around goal and is capable of breaking away for a run at any time, producing 1.2 goals per game and forcing defenders to keep him marked closely.
The Santa Clara and Escobar names go hand-in-hand with Luis Escobar bringing the Santa Clara team to the International Polo Club Palm Beach for the third consecutive year. Thrust into defending higher-rated players, Escobar has worked effectively alongside Astrada defensively, limiting his opportunities to attack goal, but in the few occasions he has, Escobar has shot very accurately. Leading all players in the USPA Gold Cup and tied for fourth overall in the Gauntlet of Polo® for shooting percentage, Escobar will look to find more opportunities in the remainder of the CaptiveOne U.S. Open Polo Championship®.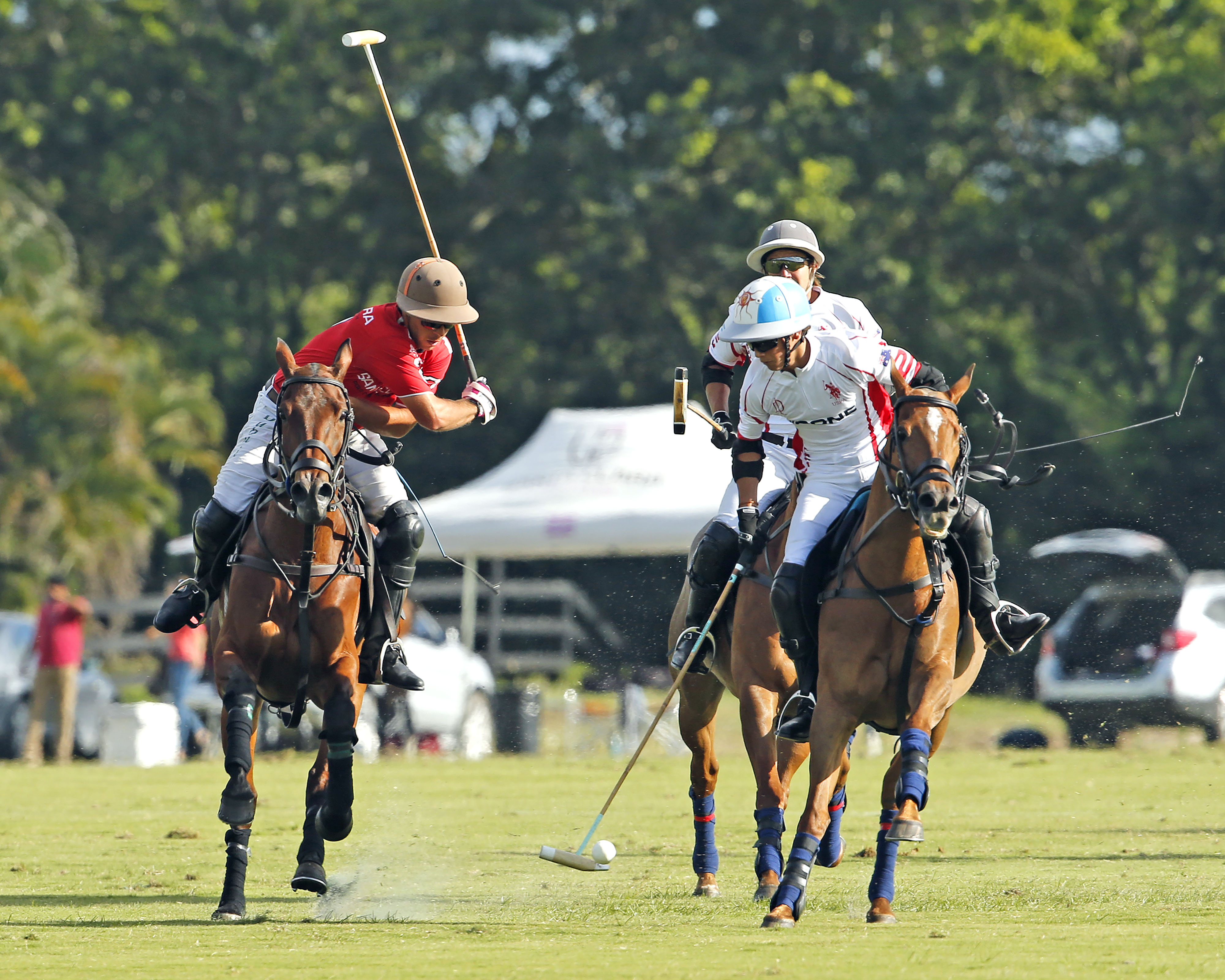 A heart-breaking overtime loss to Pilot in the play-off game of the USPA Gold Cup® dashed their hopes in that tournament, but they have an opportunity to avenge the loss in their second game of the CaptiveOne U.S. Open Polo Championship®, facing Pilot on Sunday at 10 am ET.