Team Profile: Pilot 
Reaching their second consecutive final at the International Polo Club Palm Beach, this version of Pilot differs from the team in the Ylvisaker Cup, with Gonzalito Pieres joining brother Facundo, and Mia Bray filling in admirably for patron Curtis Pilot. The result has been just as effective through the semi-finals, with Pilot remaining undefeated, setting the scene for a final against Las Monjitas. Beginning the tournament with two narrow victories over Aspen and Equuleus, Pilot was at its best in the semi-finals against La Indiana, where the team overwhelmed their opponent in the convincing 14-9 victory.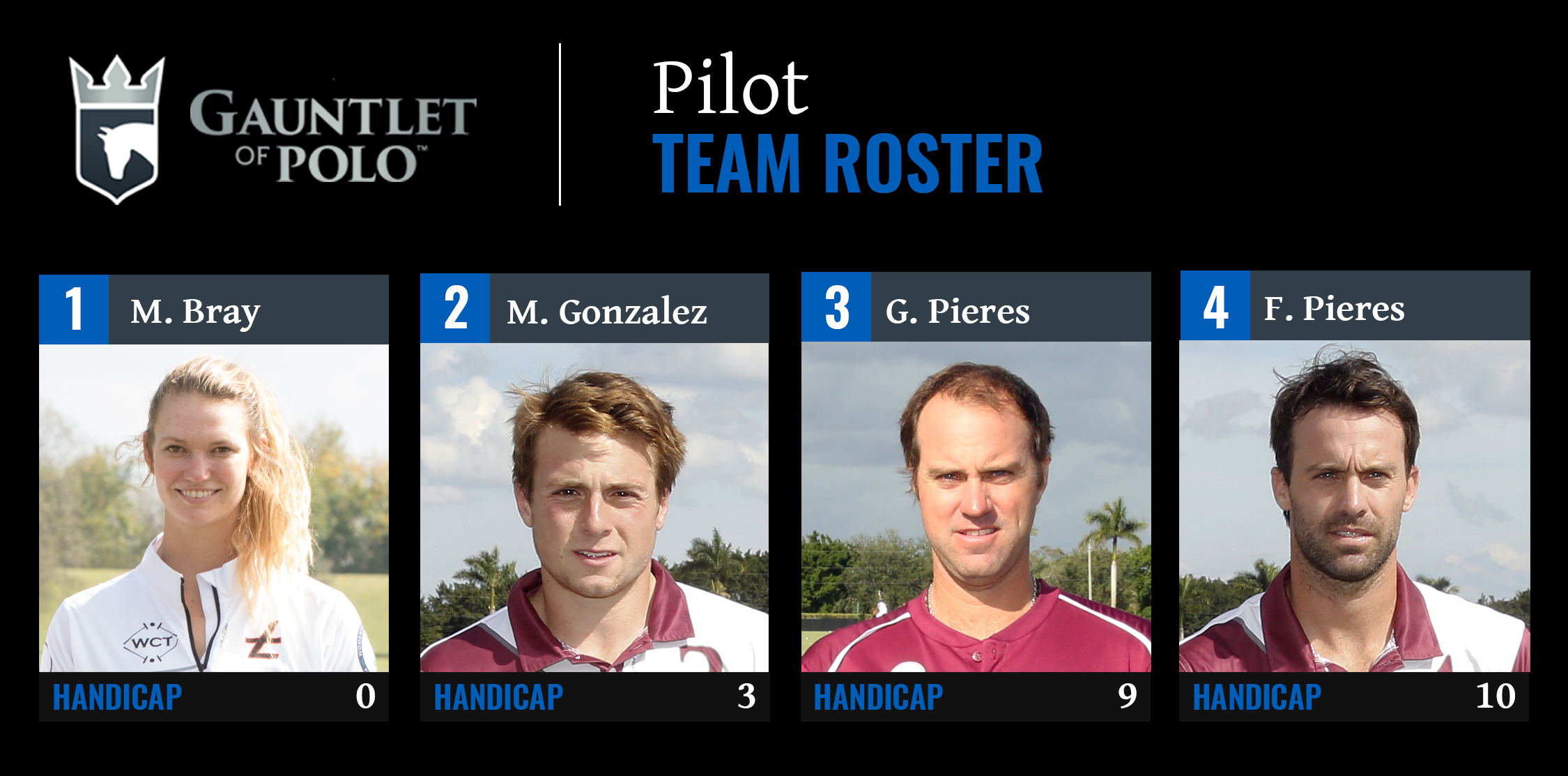 Producing a tournament best 12.0 goals per game, Pilot's offense has been driven by the interplay between Gonzalito and Facundo Pieres, who have built on their chemistry from years together on Ellerstina in Argentina. Displaying accurate passes and a possession attack with a series of lay-offs, the Pieres brothers have been able to create open space thanks to the efforts of Matias Gonzalez and Mia Bray. Filling in for Curtis Pilot, Bray has been an exceptional addition to Pilot, scoring three goals and finishing accurately around goal. The shooting accuracy of Pilot as a team has been impressive in the C.V. Whitney Cup, led by Gonzalito Pieres, who leads all players with 90.9% shooting, converting 10 of his 11 attempts.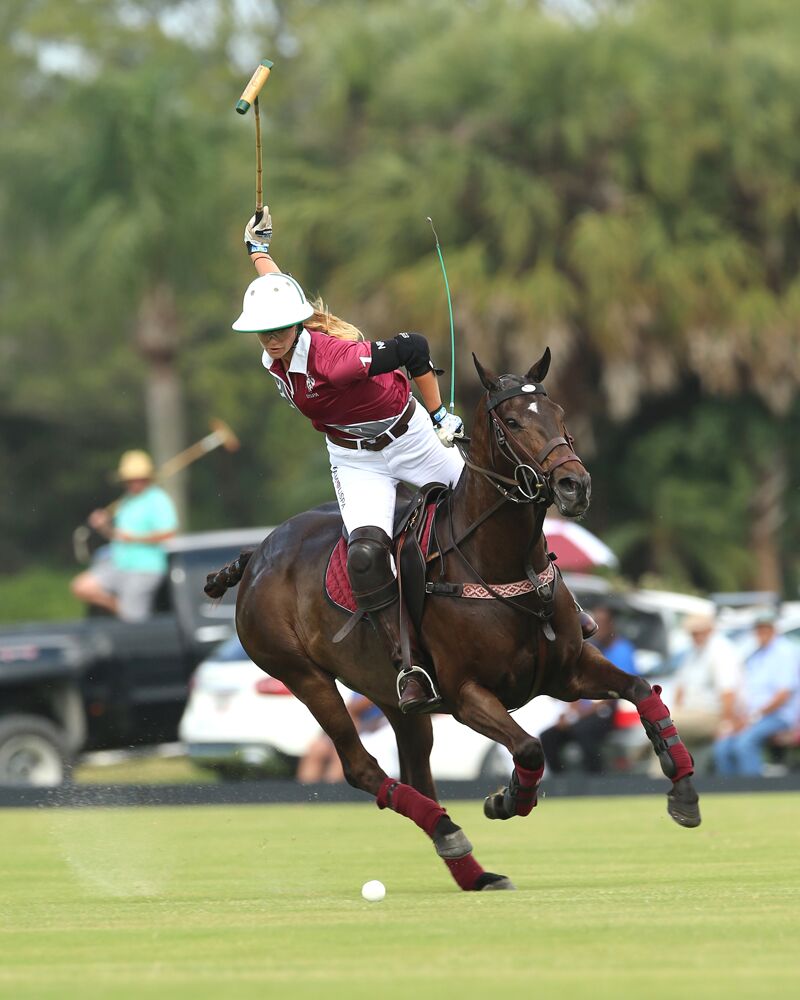 An 8-goal performance from Facundo Pieres against La Indiana places him second in tournaments scoring behind Francisco Elizalde, but the 10-goaler seemingly impacts each play, evident by him also ranking first in assists, averaging 4.3 per game. Team Pilot has overpowered their opponents in open play throughout the tournament, scoring 9.3 field goals per game, a full three goals more than their upcoming finals opponent Las Monjitas. Yet Sunday's match-up produces two teams with very similar make-ups, with Las Monjitas producing a strong duo of their own in 10-goaler Hilario Ulloa and tournament scoring leader Francisco Elizalde. The efforts of Bray and Gonzalez off the ball will prove to be even more crucial against Las Monjitas, as both Gonzalito and Facundo Pieres will be pressured heavily in the game. The ability of Matias Gonzalez to help create space, but also release downfield and finish with accuracy may ultimately determine Pilot's success. With eight goals, Matias Gonzalez can be that key factor for Pilot, where he will often find himself up against fellow four-goaler Matt Coppola.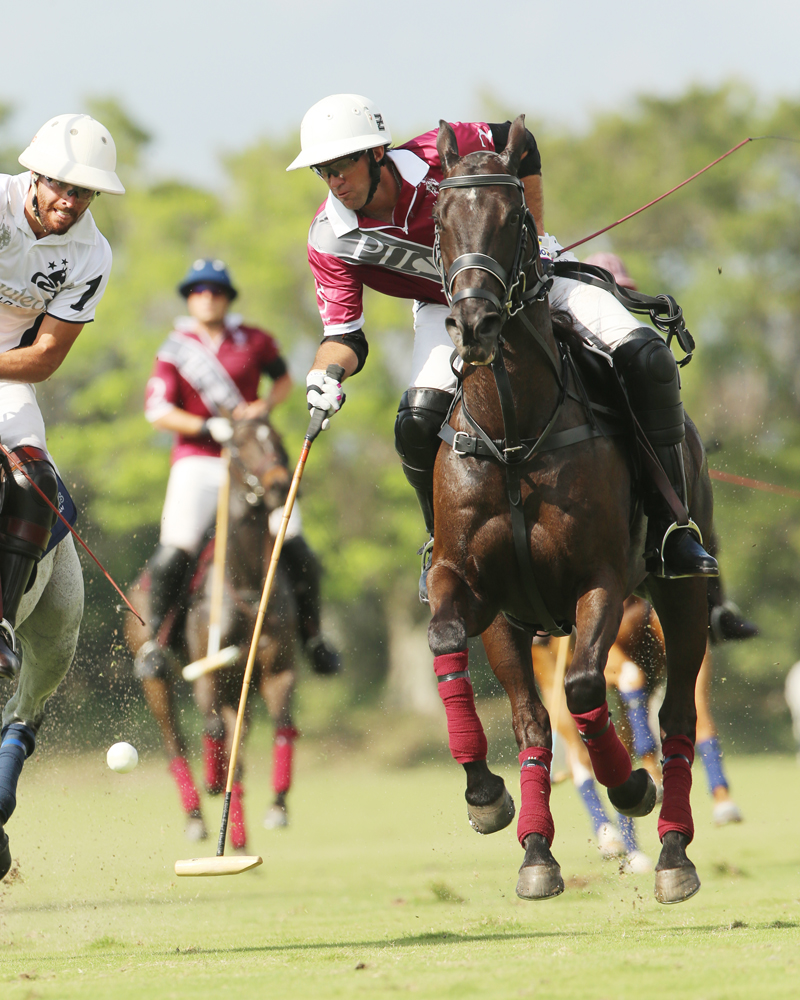 Pilot will look to keep the ball in open play, where they have thrived in their possession-based style, while Las Monjitas will look to force Pilot into difficult positions defensively, pushing for attempts from the penalty line where Elizalde has been very accurate. In what could ultimately be a close game, Pilot hopes to continue their efficient and accurate attack, with Facundo Pieres directing the play both for his own runs, along with distributing for his teammates. The first leg of the GAUNTLET OF POLO™ is on the line as Pilot looks for a different result in front of a packed grandstand at the U.S. Polo Assn. Field 1.
Still need tickets for the big match? Click here now!