Holding the best win percentage and the most titles in the Gauntlet of Polo® since its inception in 2019, Pilot has been synonymous with winning at the International Polo Club Palm Beach (IPC). Team owner Curtis Pilot has built an exceptional organization that captured all three tournaments in the inaugural Gauntlet of Polo®, finishing a perfect 16-0 to claim the $500,000 bonus. Extending their unbeaten streak to 18 at the start of 2020 before finally falling to La Indiana, Pilot has consistently produced an elite level of play that has been carried into the 2021 season, setting their sights on recapturing the C.V. Whitney Cup®.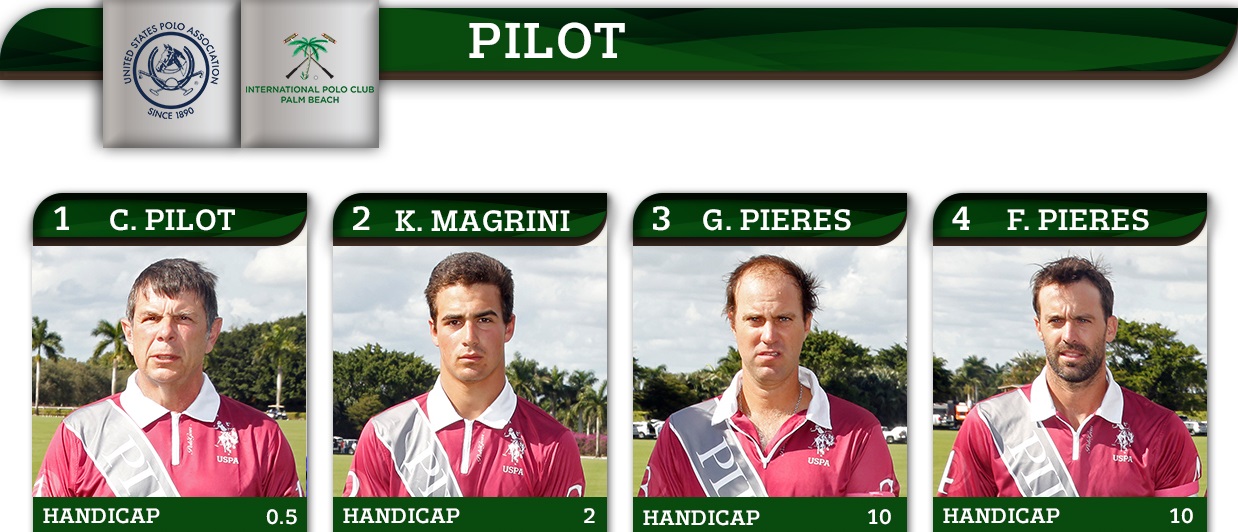 Pilot has excelled around their duo of 10-goalers in brothers Gonzalito and Facundo Pieres, executing a two-man game that is unmatched. Dominating possession with a methodical attack, the Pieres' put immense pressure on opposing defenses to either attempt a play on the ball or continue to concede field position. Leading all players in goals and assists in 2019, a remarkable feat, Facundo Pieres has cemented his status as one of the best players in the world, able to score with regularity from both the field and the penalty line. Through two games in the C.V. Whitney Cup®, Facundo and Gonzalito Pieres have been responsible for all but one of Pilot's 25 goals, shooting 57% from the field and 89% from the penalty line.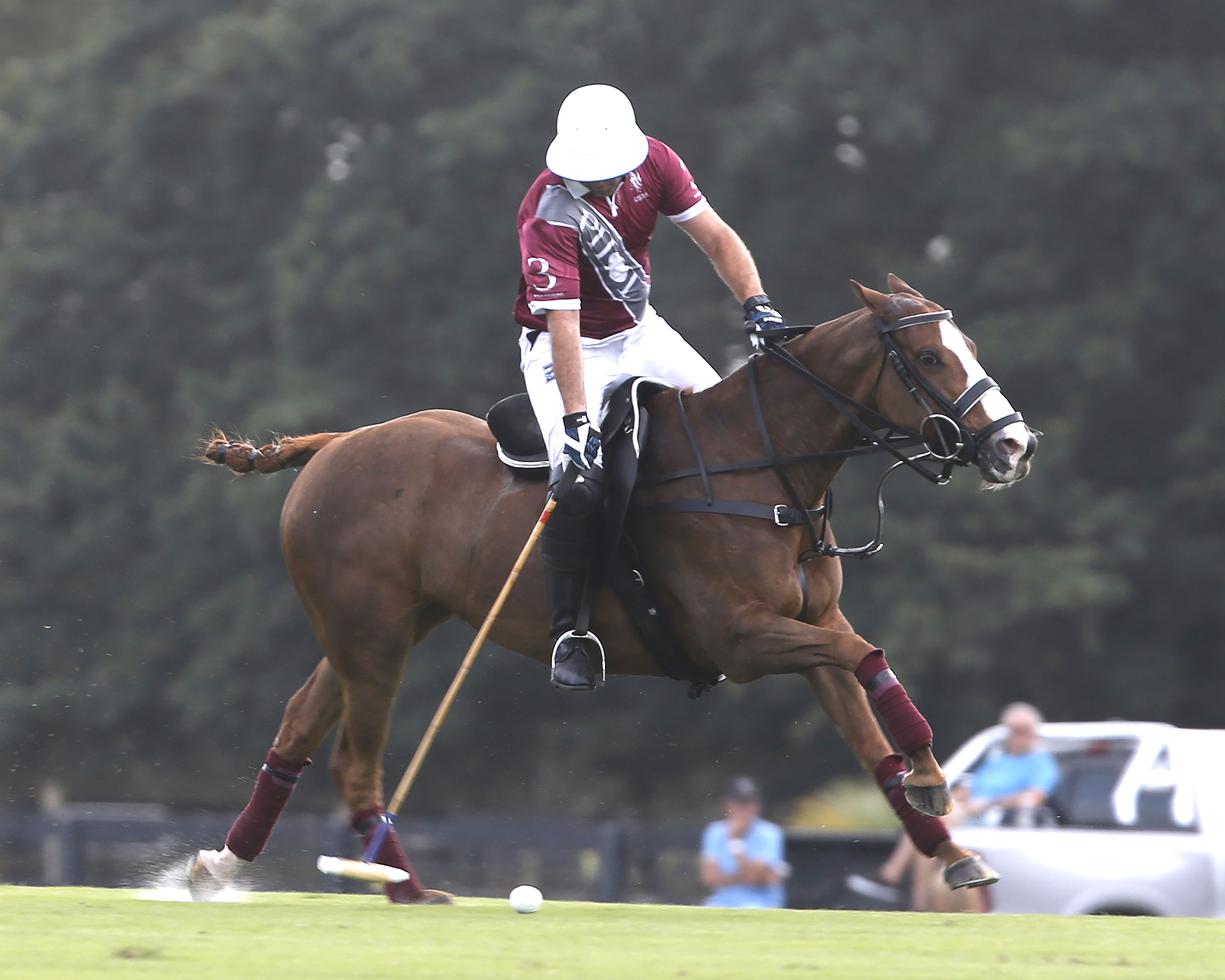 Often taking less penalty shots than Facundo, Gonzalito has more of an impact in open play, regularly pushing towards the top of the leaderboard in field goals scored. Currently tied for third with eight field goals through two games, Gonzalito plays off Facundo, displaying an innate chemistry built on numerous years of playing together worldwide, especially at the 40-goal level in Argentina with Ellerstina. Either supporting from behind, releasing for a pass or carrying the ball himself, Gonzalito Pieres has earned his 10-goal status to provide one of the most formidable duos in polo.
After a successful 18-goal season where he captured the Joe Barry Memorial title and Most Valuable Player honors with Santa Clara, Kristos 'Keko' Magrini steps into the Gauntlet of Polo® for the first time in his young career to play a crucial position on the Pilot team. With a proven ability to score above his 2-goal handicap, averaging 3.2 goals per game throughout the 18-goal season, Magrini's impact on Pilot comes from his work off the ball and positional intuition to block oncoming defenders and open space for runs from Facundo and Gonzalito Pieres. Although Magrini has contributed just one goal through two games, he has added three assists while working alongside Curtis Pilot for a Pilot team averaging 12.5 goals per game.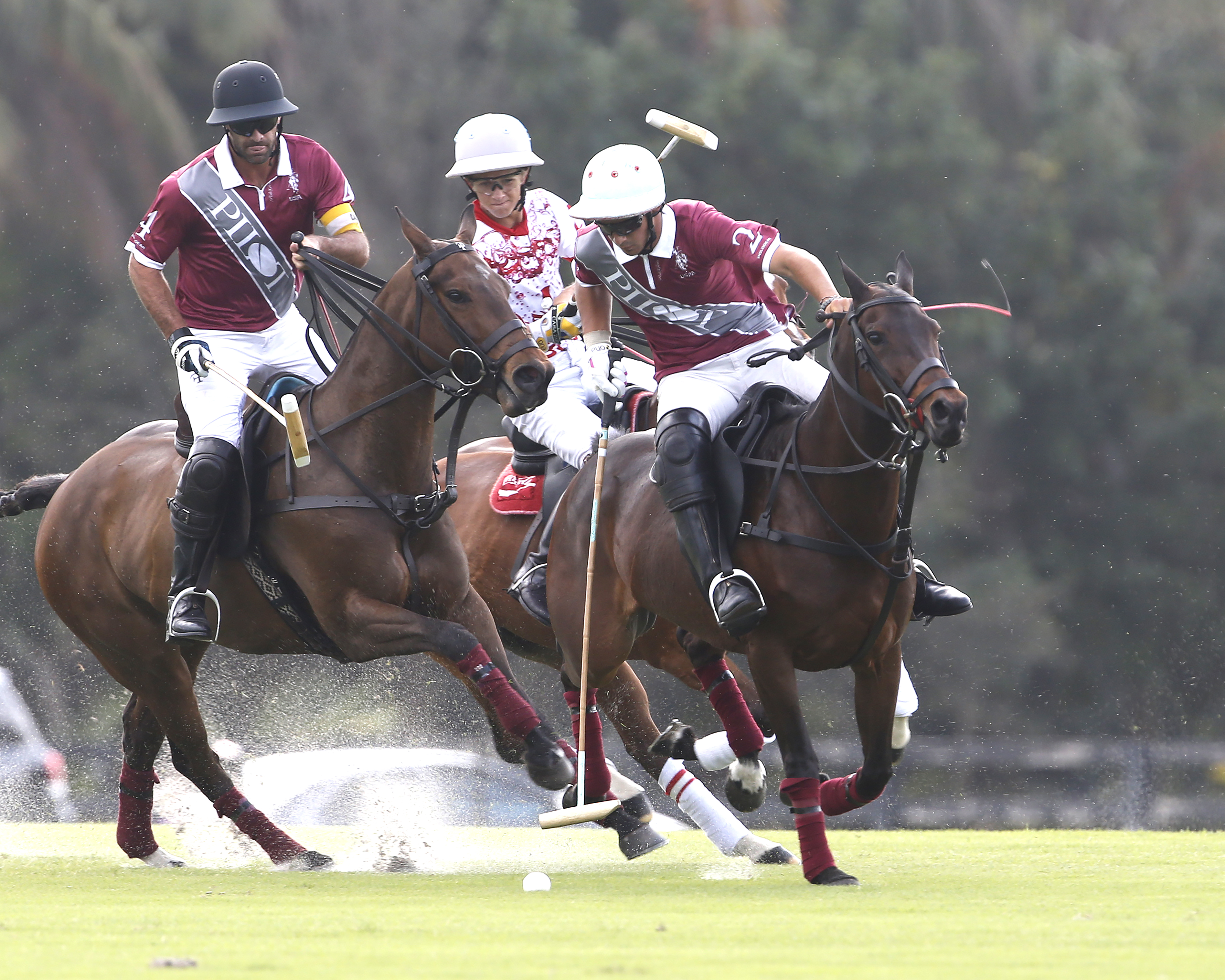 A steady presence at the front of the game, Curtis Pilot has displayed strong riding for his team over their two seasons at IPC that allows him to effectively mark his man and keep them off the ball to avoid any further pressure on the 10-goalers. Thrust into high-pressure games, Curtis Pilot has proven to rise to the occasion and has demonstrated an ability to hit effective backhands that end opponent runs and change the line enough to allow his team to jump on the ball.
Facing Tonkawa for the second consecutive game and looking to avenge their loss on Wednesday, Pilot will look to contain Sapo Caset and secure their spot in the semi-final in the feature game of the week on the Home of the U.S. Polo Assn – Field 1 at 3pm ET.