One of eight teams remaining with a chance to inscribe their name on the prestigious CaptiveOne U.S. Open Polo Championship®, Park Place enters their quarterfinal match against Cessna to begin their quest to capture two of the three legs in the Gauntlet of Polo®.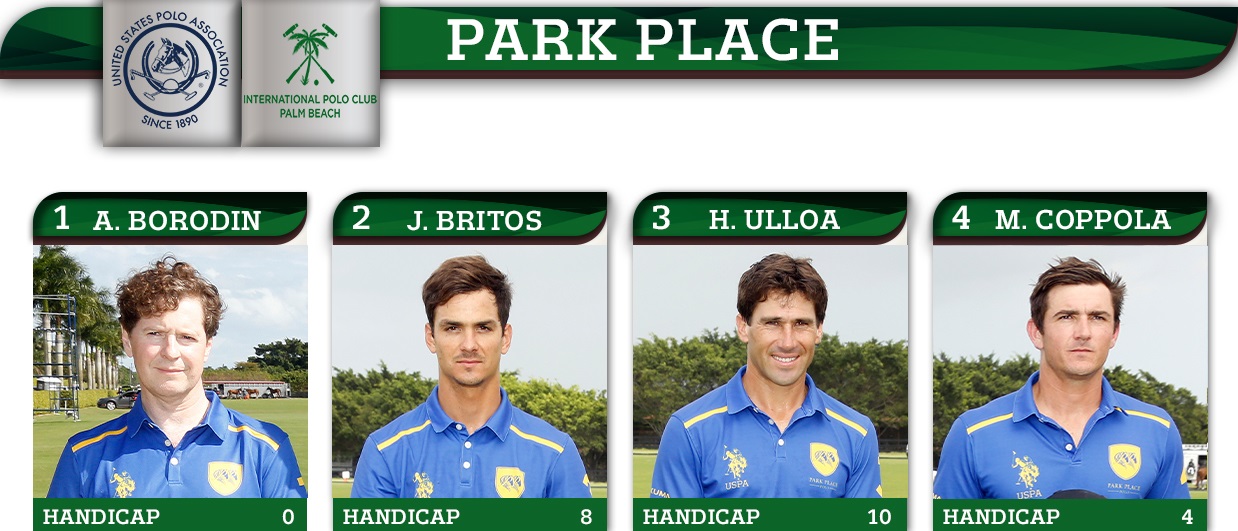 An elite team in high-goal play in both the USA and England in recent years, Park Place has suffered heartbreaking losses in the last three finals of the Cartier Queen's Cup, making their breakthrough in the 2021 C.V. Whitney Cup® at the International Polo Club Palm Beach that much sweeter, capturing the title with a thrilling overtime victory over Scone. A steady progression to the top of the high-goal scene, the trio of Borodin, Ulloa and Britos have experienced multiple years together and with the addition of Matt Coppola, provide a formidable line-up as they enter elimination play in the CaptiveOne U.S. Open Polo Championship®. 
While Park Place can overpower opposing teams offensively, their success in the Gauntlet of Polo® has truly come on the defensive end, conceding just 8.5 goals per game. Park Place joins Scone by giving up a full two goals less per game than the next closest team, ensuring they always keep their opponents within reach if their offense happens to be stagnant, while their chemistry of playing multiple years together is evident in their organization defensively. The presence of Coppola in the back position, gaining possession and hitting effective backhands have allowed both Ulloa and Britos to be more active in the middle of the game to pressure the ball, producing an all-around defensive intensity that teams have struggled to match.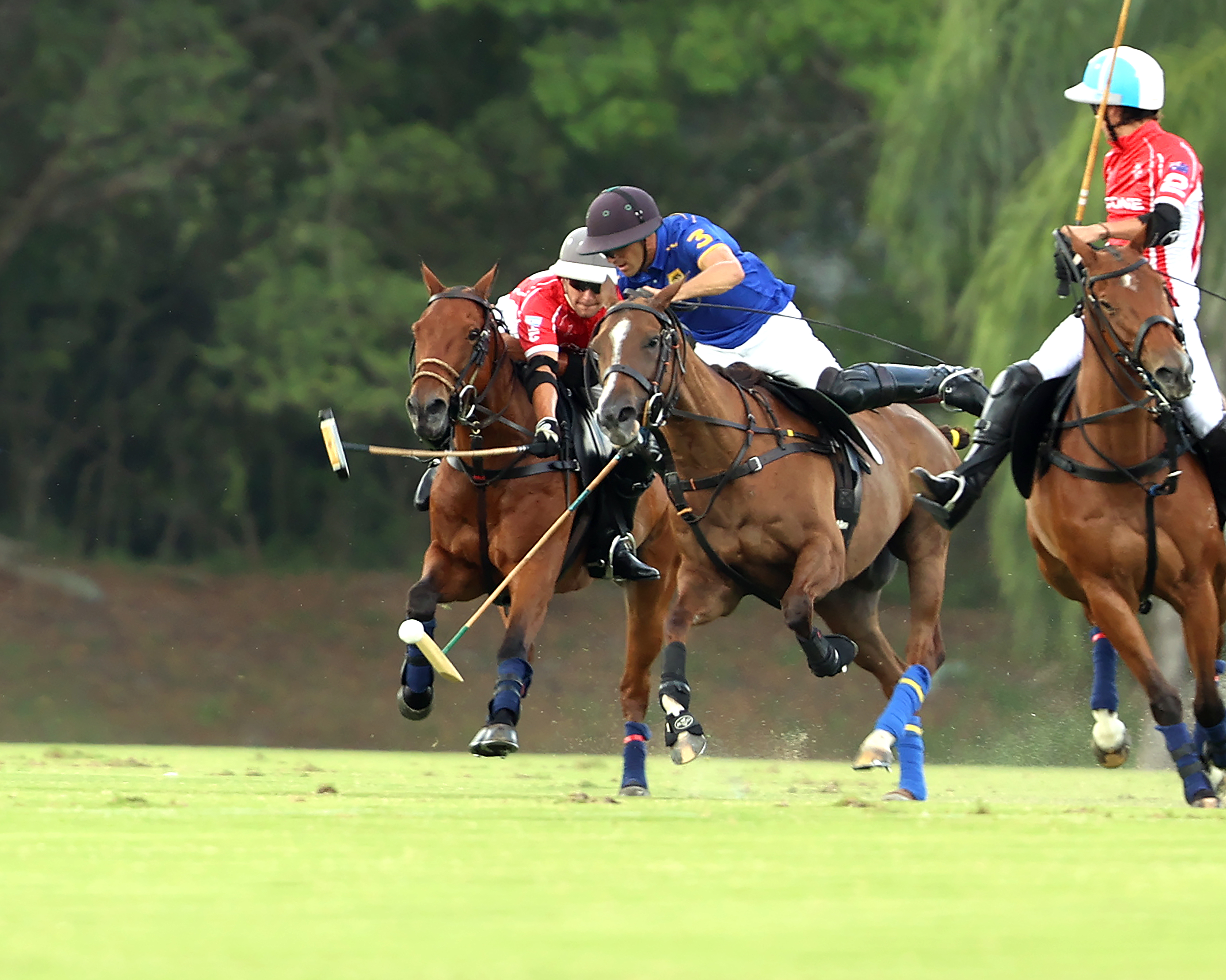 Through their 11 games, Ulloa has been the focal point offensively, leading the team with 5.2 goals per game and 1.7 assists per game. However, Park Place's offense has been far from a one-man attack with all four players on the roster shooting above 40%, joining La Indiana as the only two teams with that level of consistent accuracy. After being unable to compete in the C.V. Whitney Cup®, Borodin has scored two spectacular goals in his four games and shot 67% to provide another scoring option for Park Place at the front of the game. Using a passing-based attack, Park Place has assisted on nearly 70% of their field goals in the CaptiveOne U.S. Open Polo Championship®, with Britos and Ulloa effectively playing off each other to generate scoring opportunities. Park Place will look to continue their exceptional play on both sides of the ball and win the possession battle in the must-win games.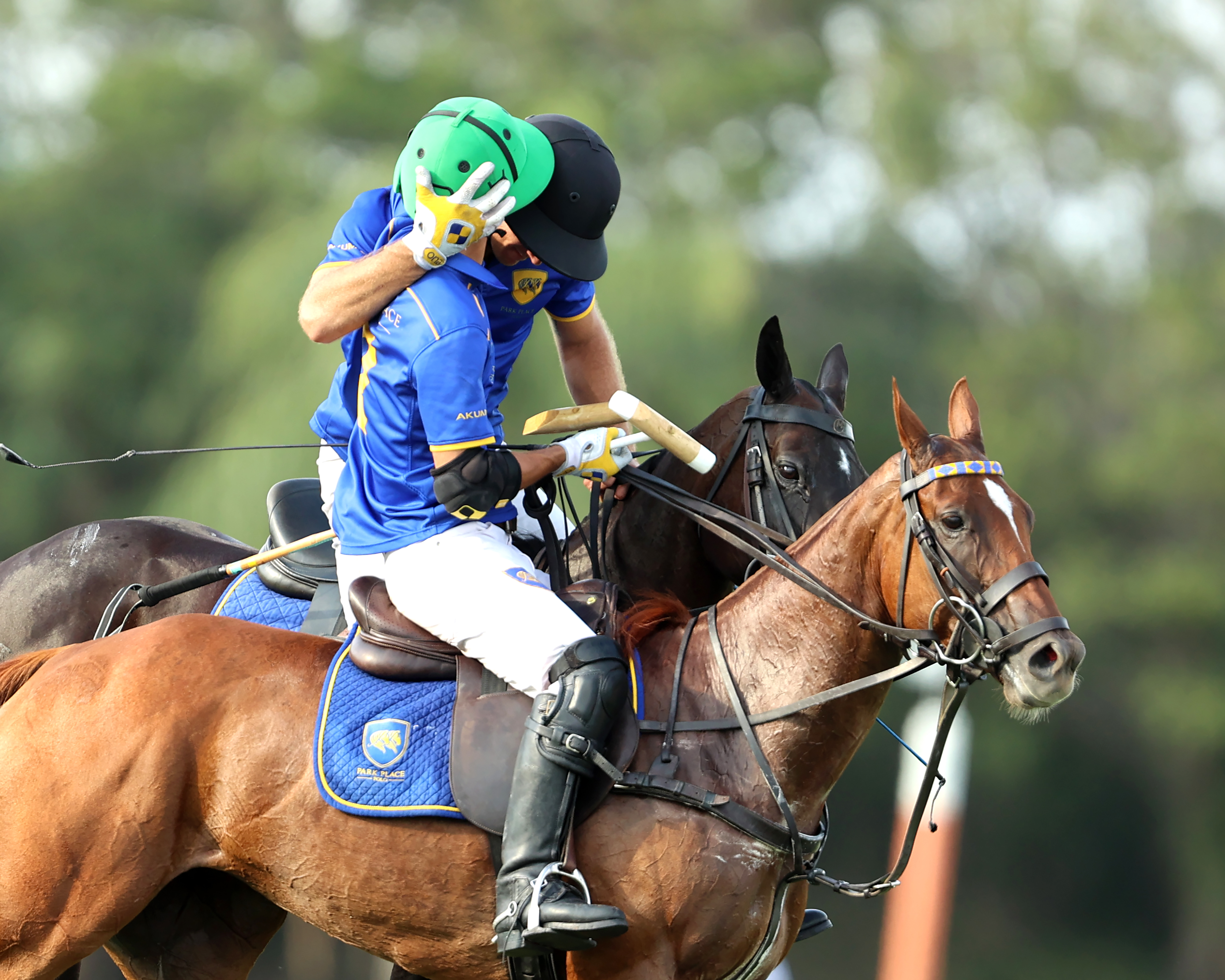 Park Place faces Cessna for the third time this season, playing in the second quarterfinal of the CaptiveOne U.S. Open Polo Championship® at 4 pm ET on Saturday, April 10. Polo matches at IPC are not open to the general public except for ticketed Sunday brunch. Online viewing is available with a subscription at globalpolo.com.