Team Profile: Palm Beach Equine
In their second consecutive final at the International Polo Club Palm Beach, Palm Beach Equine (Gonzalo Ferrari, Lucas Diaz Alberdi, Gringo Colombres and Scott Swerdlin) will be striving for a different result against Stable Door Polo, after being narrowly defeated 8-7 in the Iglehart Cup. An organized team, Palm Beach Equine utilizes patron Scott Swerdlin in the #4 position, placing his focus on defense, while allowing the strong trio of Lucas Diaz Alberdi, Gringo Colombres and Gonzalo Ferrari to attack with accuracy.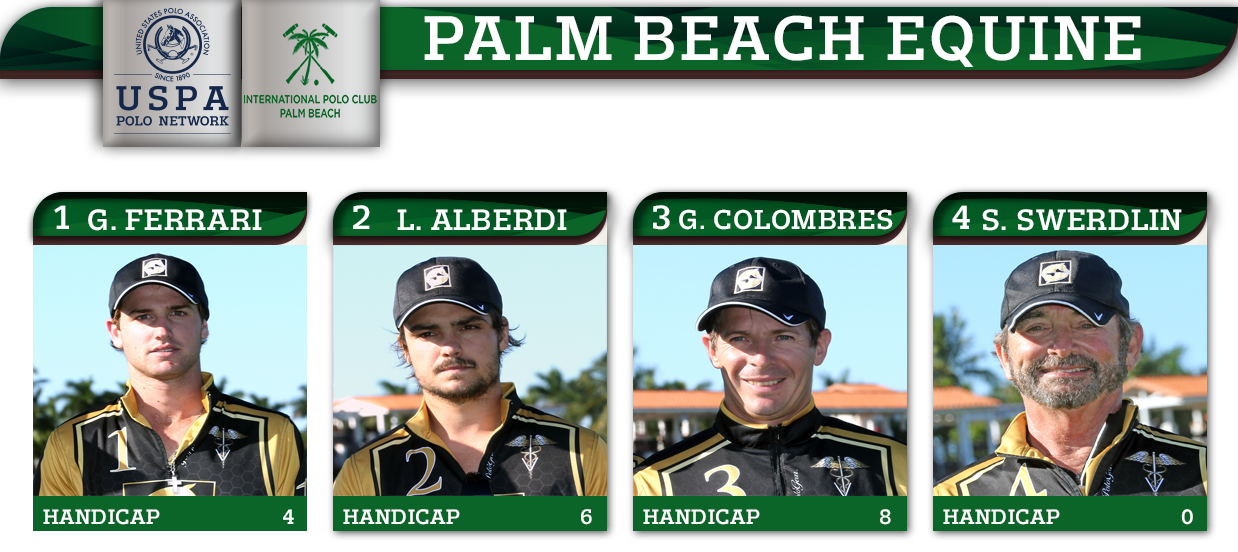 The Palm Beach Equine attack is highlighted by Gringo Colombres, who returns to IPC after an exceptional 2019 season with Dutta Corp, where he averaged 4.2 goals per game. Colombres has transferred his offensive proficiency to 2020, scoring six goals through two games to tie for the team lead. A dynamic player on the run, Colombres has an elite ability to run with speed on the ball, utilizing his horsepower to weave around opponents. When not on the ball, Colombres is equally effective on the defensive end, alongside Swerdlin to hold opponents to 8.0 goals per game so far this season.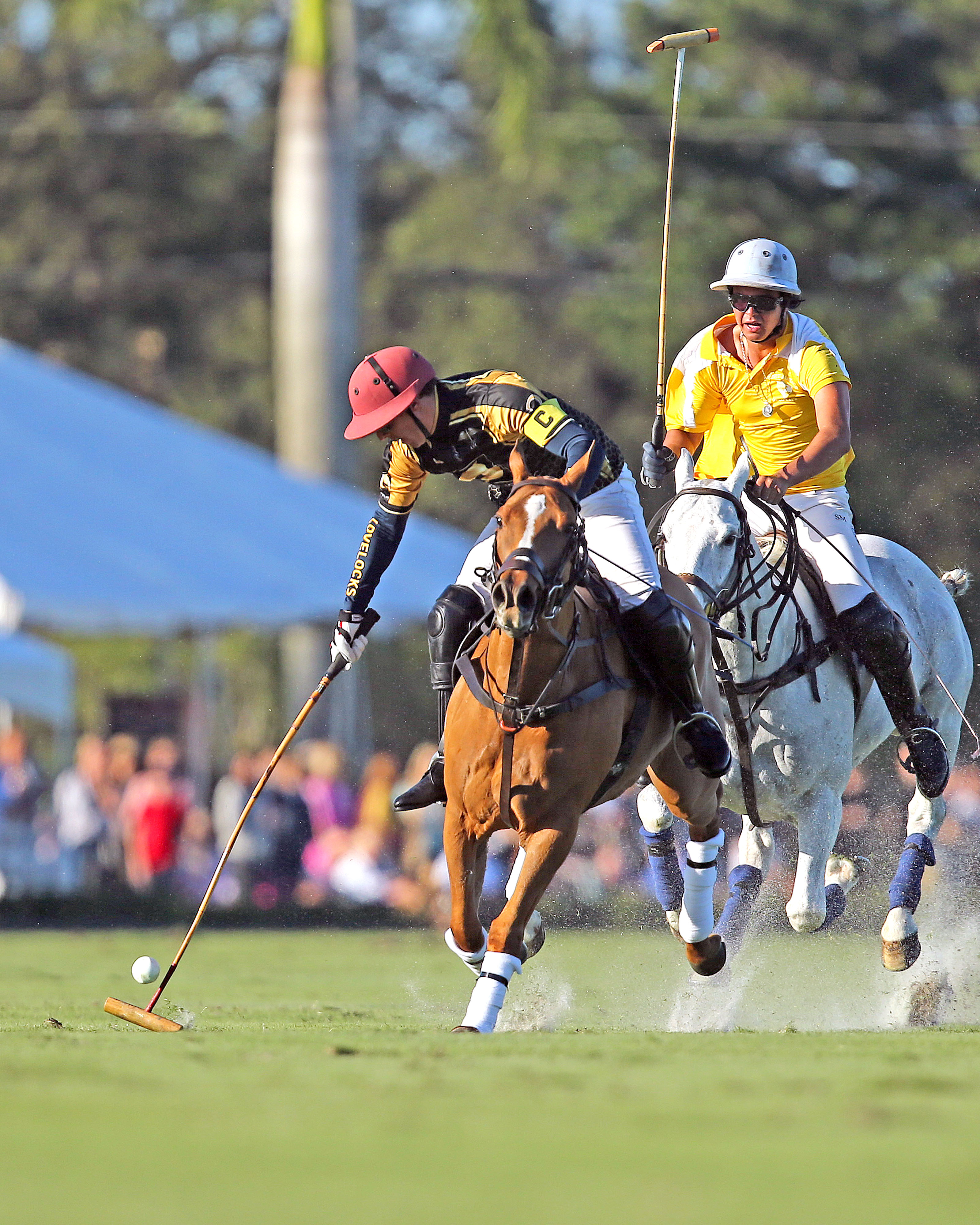 Joining Colombres for the second consecutive year, Lucas Diaz Alberdi has offensive firepower of his own to compliment Palm Beach Equine's attack. The son of former 10-goaler Alejandro "Piki" Diaz Alberdi, Lucas has reached the status of a 6-goal handicap despite still being in his early 20's. A player with many intangibles, including off ball support, Alberdi came up clutch in Thursday's game, scoring the game winning goal to send Palm Beach Equine into the Joe Barry Cup final. An efficient player who shot with 60% accuracy throughout 2019, Alberdi provides the additional component of a potent Palm Beach Equine attack.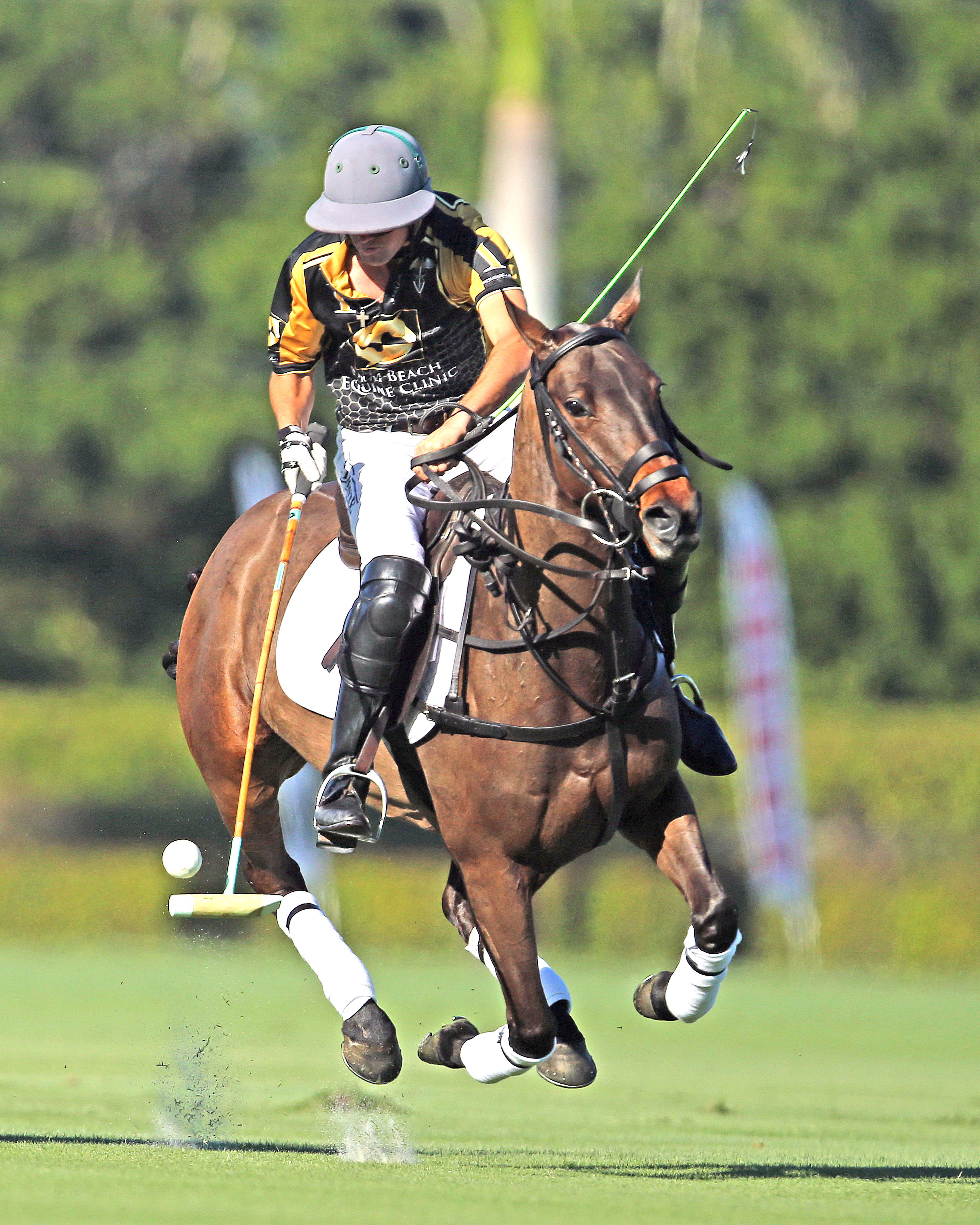 Behind a five-goal performance in their recent victory against Patagones, Gonzalo Ferrari has played above his 4-goal handicap and been a key player in Palm Beach Equine's early success. In the #1 position, Ferrari has taken advantage of the offensive-minded role, while also stepping up from the penalty line to score three penalty goals for Palm Beach Equine to tie Colombres for the team lead with six goals. Against Stable Door Polo, Ferrari matches up against Henry Porter, but proved he is a player to watch going forward. In the back position, Swerdlin plays his role effectively with strong positioning and backhands to make Palm Beach Equine's opponents work hard for each scoring opportunity. Swerdlin and Palm Beach Equine will be tasked with slowing the father-son duo of Matias and Santino Magrini, a task they completed effectively until the final stages of the Iglehart Cup final. With their sights set on the second 18-goal final of the season, Palm Beach Equine returns to play on the U.S. Polo Assn. Field 1 on Sunday at 3pm.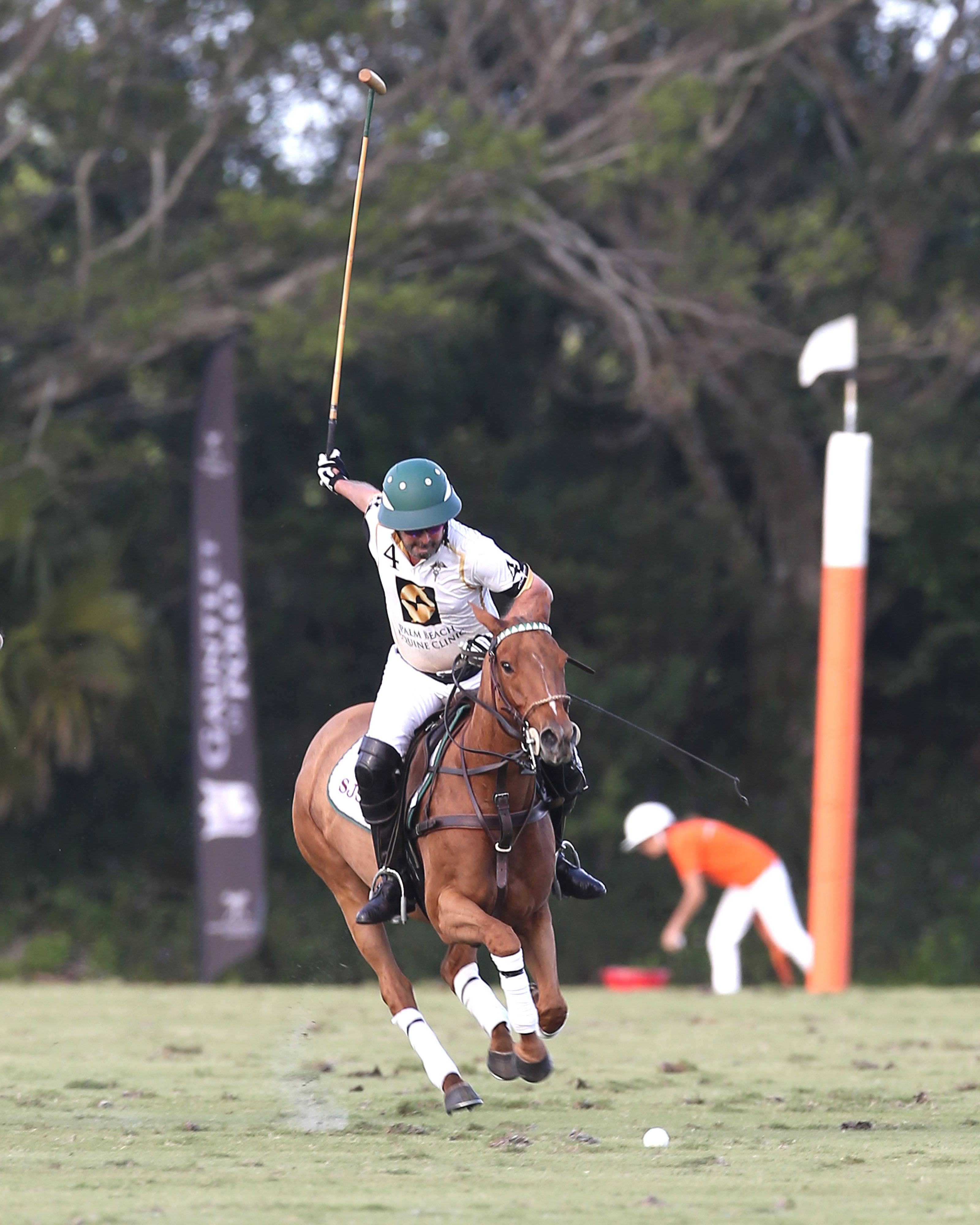 Come out tomorrow at 3:00 pm to watch this team in action! Click here to get your tickets for Sunday!