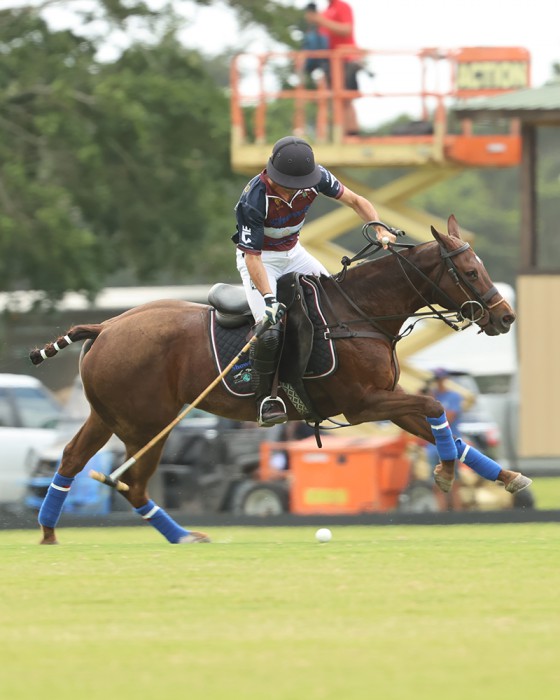 Holding an impressive 5-2 record through seven games in the 2022 Gauntlet of Polo®, Dutta Corp/Show+ has been a standout team for the season, in search of their second consecutive semifinal. One of four undefeated teams remaining in the USPA Gold Cup®, Dutta Corp/Show+ have excelled with a mix of youth and experience in a line-up that includes Timmy Dutta, Joaquin Avendano, Ignacio Laprida and Tomas Garcia del Rio. Capturing a decisive 10-7 victory against CK Shack to secure their quarterfinal match-up against Pilot, Dutta Corp/Show+ looks to challenge for the second leg of the Gauntlet of Polo®.
Offensively, Dutta Corp/Show+ have taken the next step in the USPA Gold Cup®, averaging 12.7 goals per game, up from 9.3 in the C.V. Whitney Cup®. The increase has come from a quick passing attack in open play that has been led by Laprida, who ranks second in the Gauntlet with two assists per game. While distributing the ball has been a key component of Laprida's play, he has also been exceptional with his individual attack, leading the team with 3.3 field goals per game on accurate 59% shooting. Efficiency has been a key component of Dutta Corp/Show+'s success, shooting 45% collectively as a team to place them among the top teams in the tournament.
From the penalty line, no team has been better than Dutta Corp/Show+. Leading all teams with an astounding 84% conversion rate, Dutta Corp/Show+ has turned to Tomas Garcia del Rio, who has consistently capitalised on each opportunity at goal. Ranking fourth in penalty goals per game throughout the USPA Gold Cup®, Garcia del Rio has provided a continual source of offense that has been crucial during his team's undefeated run in the tournament. Both losses for Dutta Corp/Show+ this season have come from the hands of Scone, while the balanced four-man line-up continues to win against other opponents.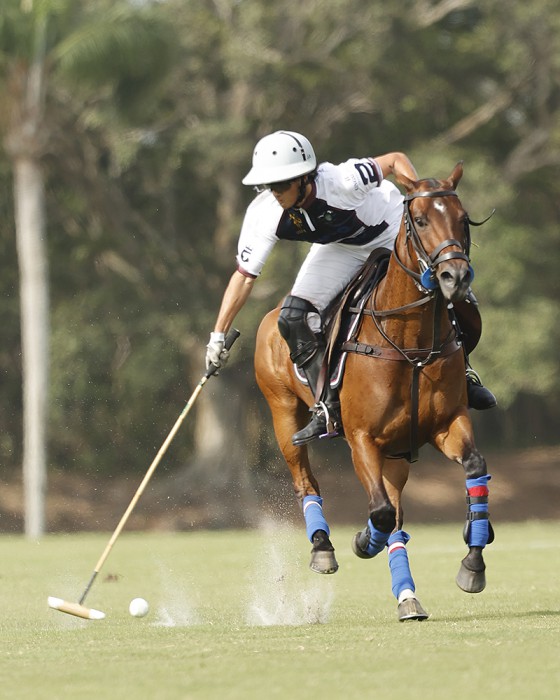 Excelling in his role in the #1 position, Team USPA member Timmy Dutta ranks second on the team in field goals while shooting 50% from the field. Alongside Joaquin Avendano, the young duo combines for nearly four goals a game in the USPA Gold Cup®, ensuring opposing defenses must closely mark them during all attacks. Their work both on the ball and off the ball have been critical for Dutta Corp/Show+ as they have demonstrated a disciplined strategy to help out Laprida and Garcia del Rio at the back of the game. However, their ability to stretch the field and adeptly receive passes has resulted in Dutta Corp/Show+ trailing only Park Place and Scone in assists per game.
Dutta Corp/Show+ return to play for the third quarterfinal on Sunday, March 20 at 12:00pm, facing undefeated Pilot at the International Polo Club Palm Beach. Defensively, Dutta Corp/Show+ will look to contain Gauntlet scoring leader Facundo Pieres, while trying to claim one of the four places in the USPA Gold Cup® semifinals.