Rain has delayed the beginning of the second edition of the Gauntlet of Polo™, but the anticipation for the elite competition of the C.V. Whitney Cup remains high, especially leading into Sunday's feature game between Daily Racing Form and Postage Stamp Farm on the U.S. Polo Assn. Field 1 at the International Polo Club Palm Beach. After making their 2020 debut in the Ylvisaker Cup, Daily Racing Form's focus is on the Gauntlet of Polo™, utilizing the most balanced line-up with two 5-goalers in Costi Caset and Tommy Collingwood, alongside 6-goalers Jared Zenni and Agustin Obregon.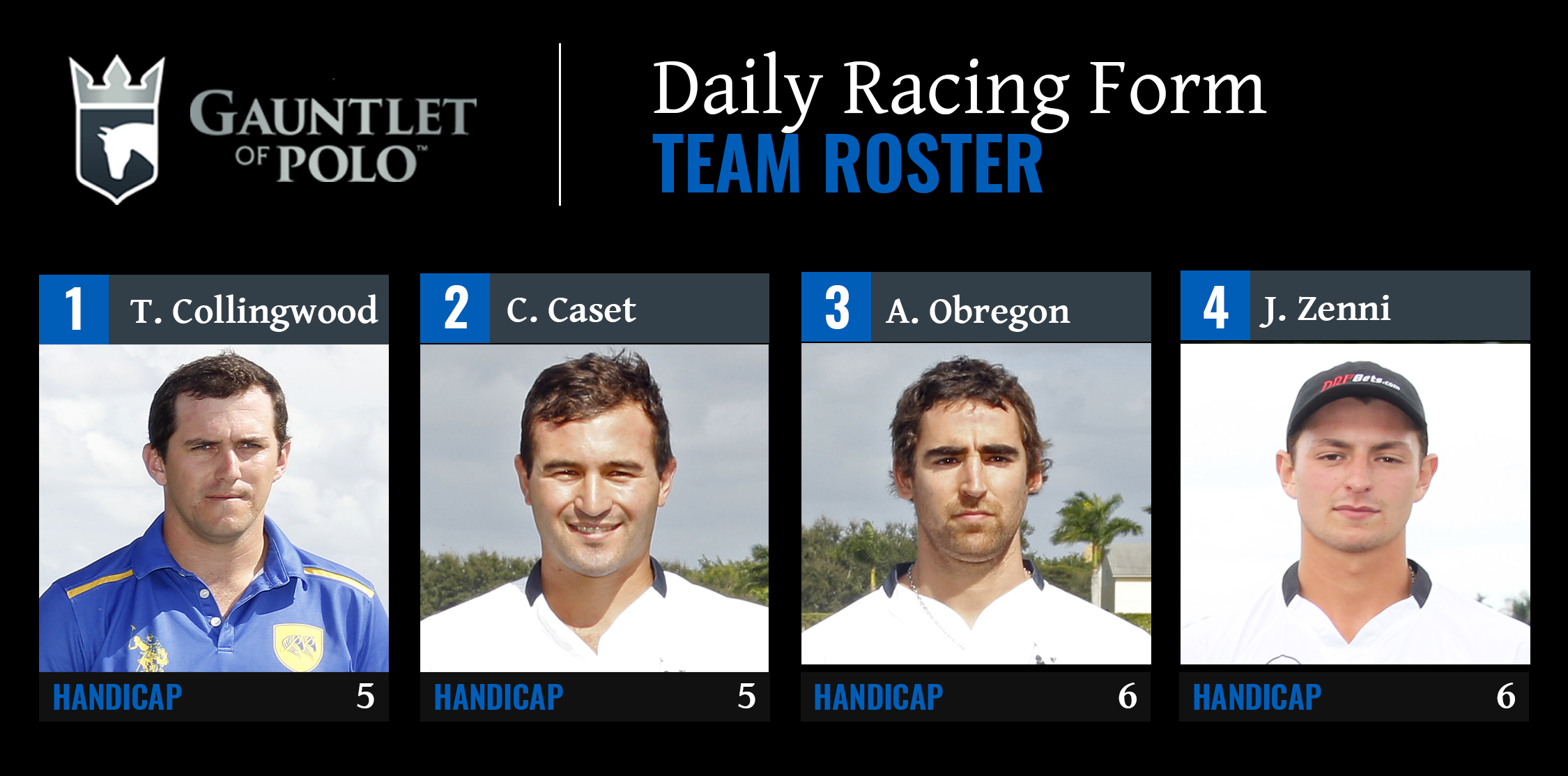 Making at least the quarter-finals in all three of last year's tournaments, Daily Racing Form will look to make the next step to challenge for the title behind a quick running attack that will look to exploit mismatches on the field. Challenging their opponent's lowest rated player to keep pace with a strong 5-goal or 6-goal player, Daily Racing Form was able to breakaway for uncontested runs to goal and finish with accuracy. The other aspect of Daily Racing Form's line-up is the containment of the elite 8, 9 and 10-goal players in the Gauntlet of Polo™, often relying on a team based approach to defense, but the ability of Zenni and Obregon to play above their handicap defensively is crucial to Daily Racing Form's success.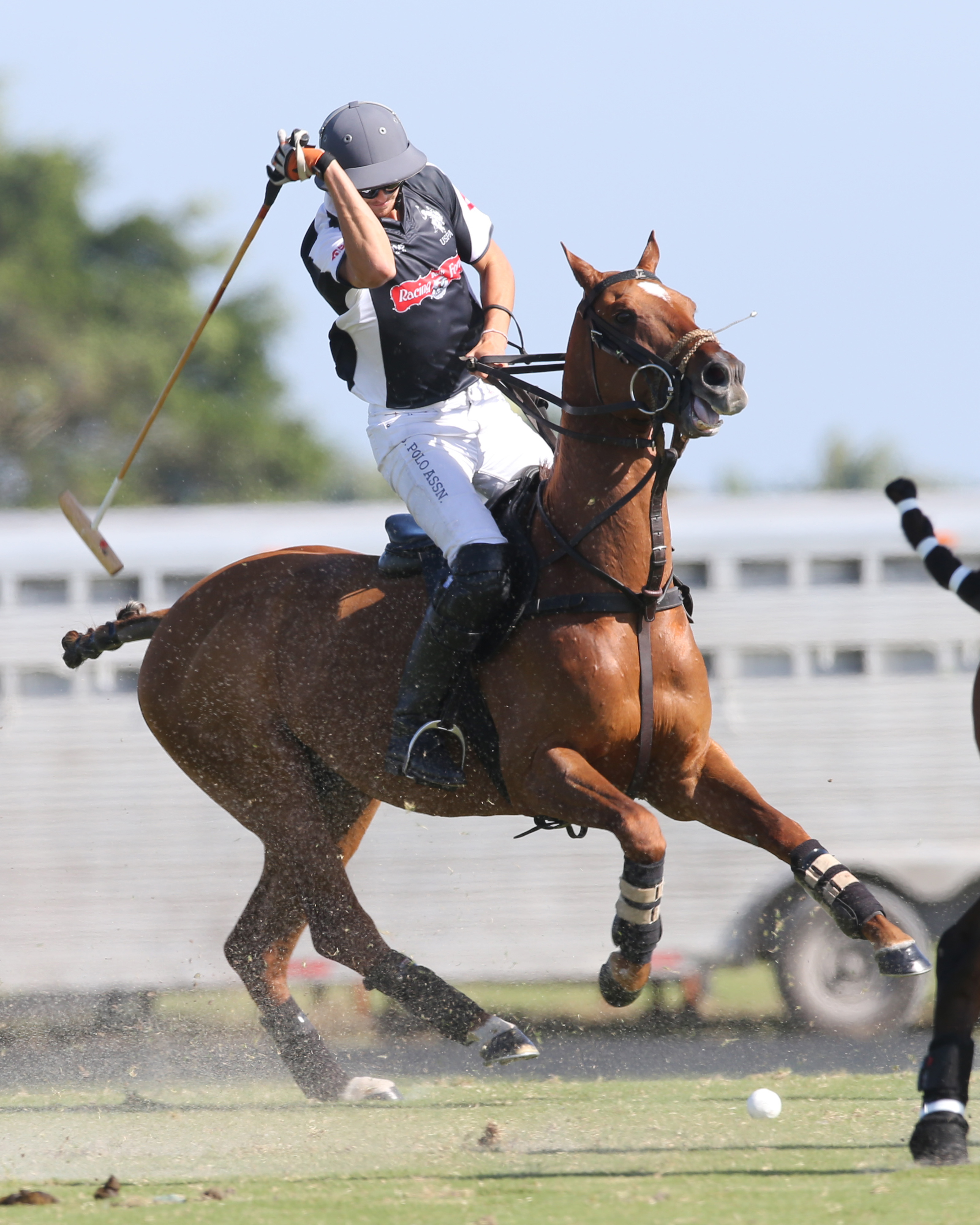 Mainstays on the Daily Racing Form team, Zenni and Obregon have created a strong chemistry, playing together for many years in the USA, as well as recently in Argentina. Improving each year, Zenni continues to hold more responsibility, with his recent play at the 40-goal level in Argentina in 2018 and 2019 furthering his development. Averaging 2.5 goals per game last year in the #4 position, Zenni's impact offensively comes from the pass, where he led the team with 2.4 assists per game. Tasked with preventing the counterattack of their opponents, Zenni has excelled defensively, while generating counterattacks for his own team, finding his teammates with accurate passes to set up scoring chances.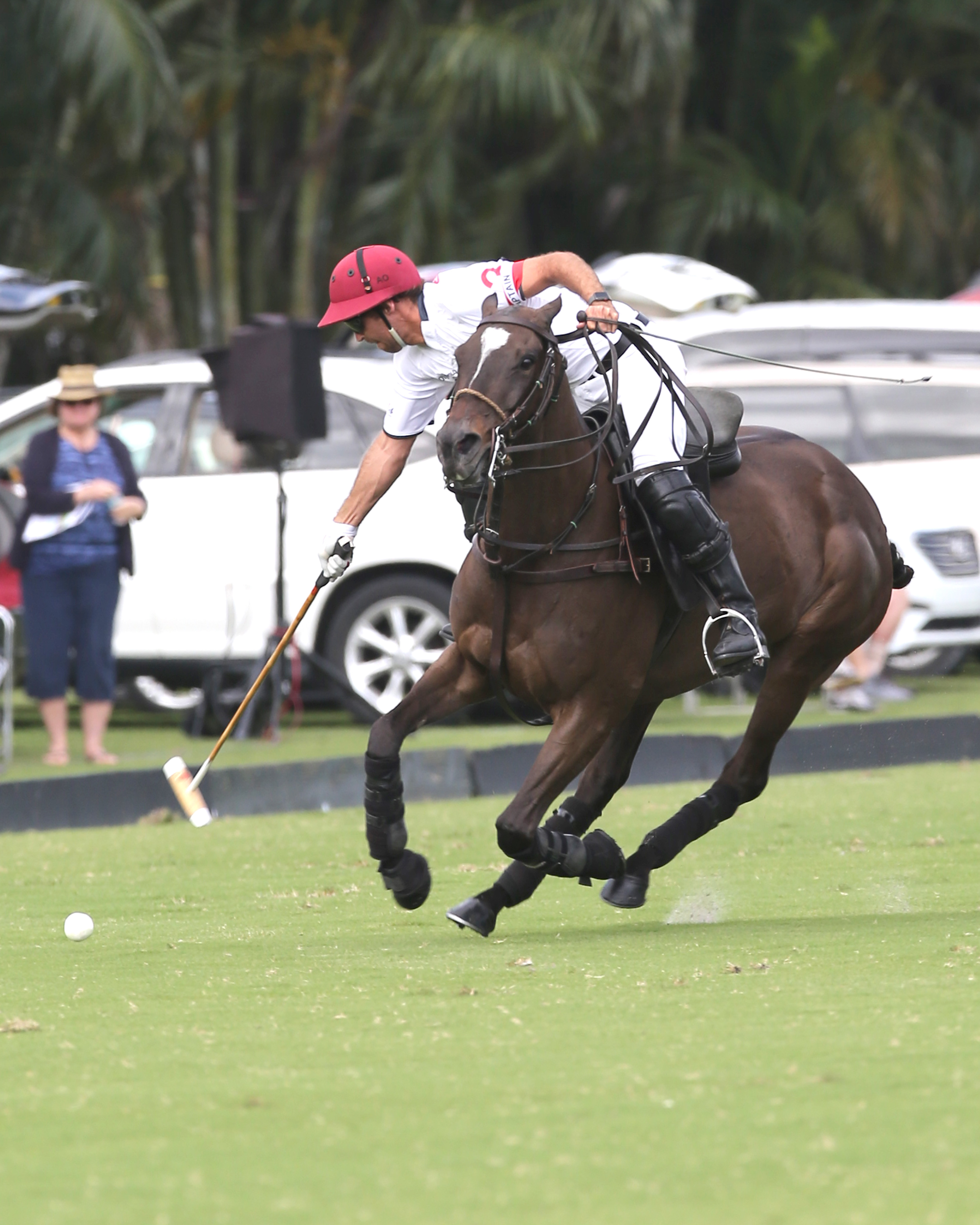 A common receiver is Agustin Obregon, who has matched the 6-goal handicap of Zenni and in recent seasons has been the key player offensively in open play. One of the most well-rounded players, Obregon contributes from end-to-end, leading the team last year with 30 goals, while playing in the middle of the game to apply on-ball pressure. Obregon has been effective running with the ball, picking up passes with accuracy to improve Daily Racing Form's field position. Working beside Zenni, Obregon finds space through mismatches and will look to utilize newcomers Costi Caset and Tommy Collingwood in this year's Gauntlet of Polo™.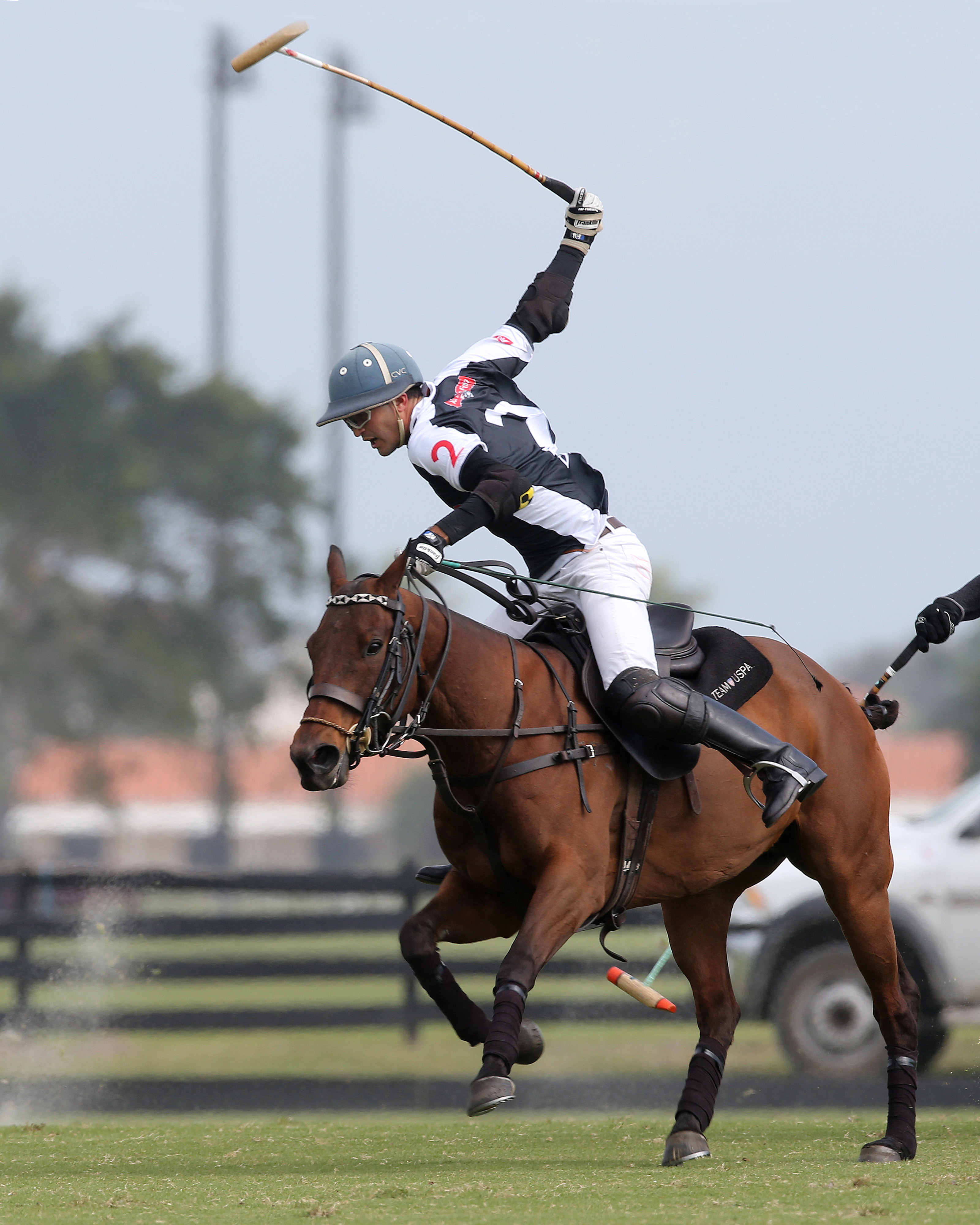 Joining Daily Racing Form after playing on Park Place, Collingwood provides a secondary back player with the ability to defend higher rated players and hit a long ball downfield to quickly start Daily Racing Form's attack. A key aspect to watch is Collingwood's strong polo IQ to recognize when he needs to run forward or cover for the likes of Zenni and Obregon when they run to goal. The strong defensive player provides Daily Racing Form with a presence they were missing last year when facing the top 10-goal players. The final player in Daily Racing Form's youthful line-up is Costi Caset, who provides offensive firepower in running to goal. Playing on Daily Racing Form in the Ylvisaker Cup, Caset provided a glimpse of the impact he can play, taking throw-in wins all the way to goal for instant scoring on accurate 71% shooting. At the front of the game, Caset is often on the ball defensively, but will push to continue his offensive game at the 22-goal level throughout the Gauntlet of Polo™.
Daily Racing Form begins the C.V. Whitney Cup against Postage Stamp Farm this Sunday at 3pm on the U.S. Polo Assn. Field 1. Click here to purchase tickets for Sunday!