Team Profile: Aliano Realty/Horseware
Arguably the story throughout the opening week of the 2020 Ylvisaker Cup, Aliano Realty/Horseware made an exceptional debut at the International Polo Club Palm Beach, displaying a combination of effective defense and fast runs to goal in a dominant 12-7 victory over Palm Beach Equine. A line-up consisting of Nick Aliano, Hugo Lloret, Mariano Obregon and Joaquin Panelo took two chukkers to find their footing to begin their 2020 season, but finished with an offensive flurry to outscore Palm Beach Equine 9-3 over the final four chukkers.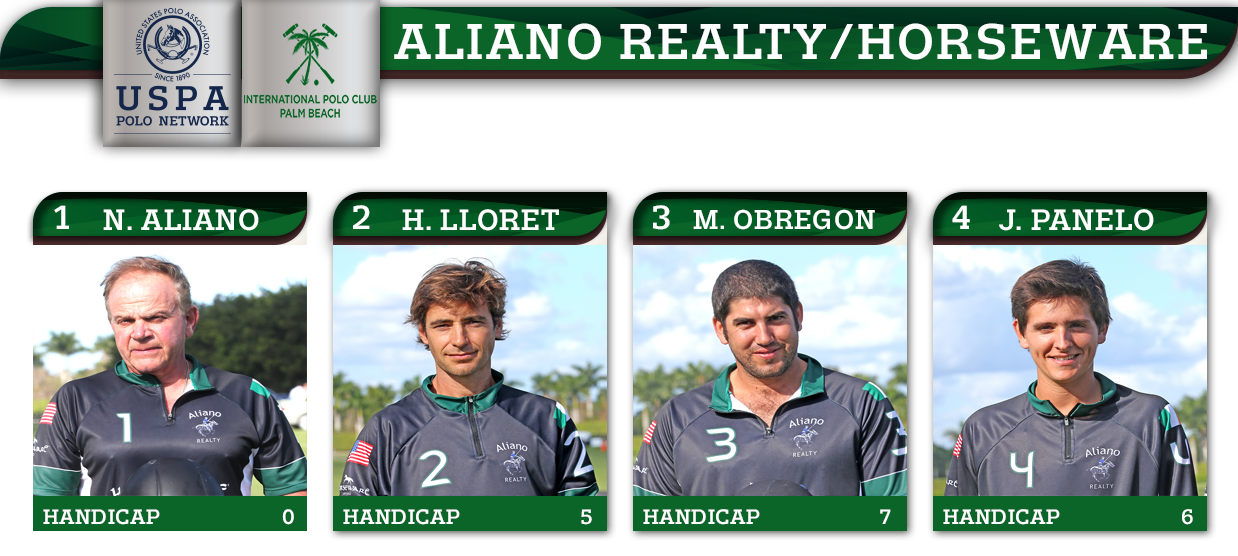 Coming from New York, but playing out of Horseware Polo Club, Aliano enters the Ylvisaker Cup with a youthful, yet experienced trio of players that have competed at the highest levels of polo. Tasked with marking Scott Swerdlin in his opening game, Aliano performed admirably, preventing Swerdlin from marking his other teammates defensively, and opening the field for his team's potent attack. Despite not scoring himself, Aliano's impact was felt, and he will turn his attention to a higher-rated player in Michael Bickford in their upcoming game against La Indiana on Sunday.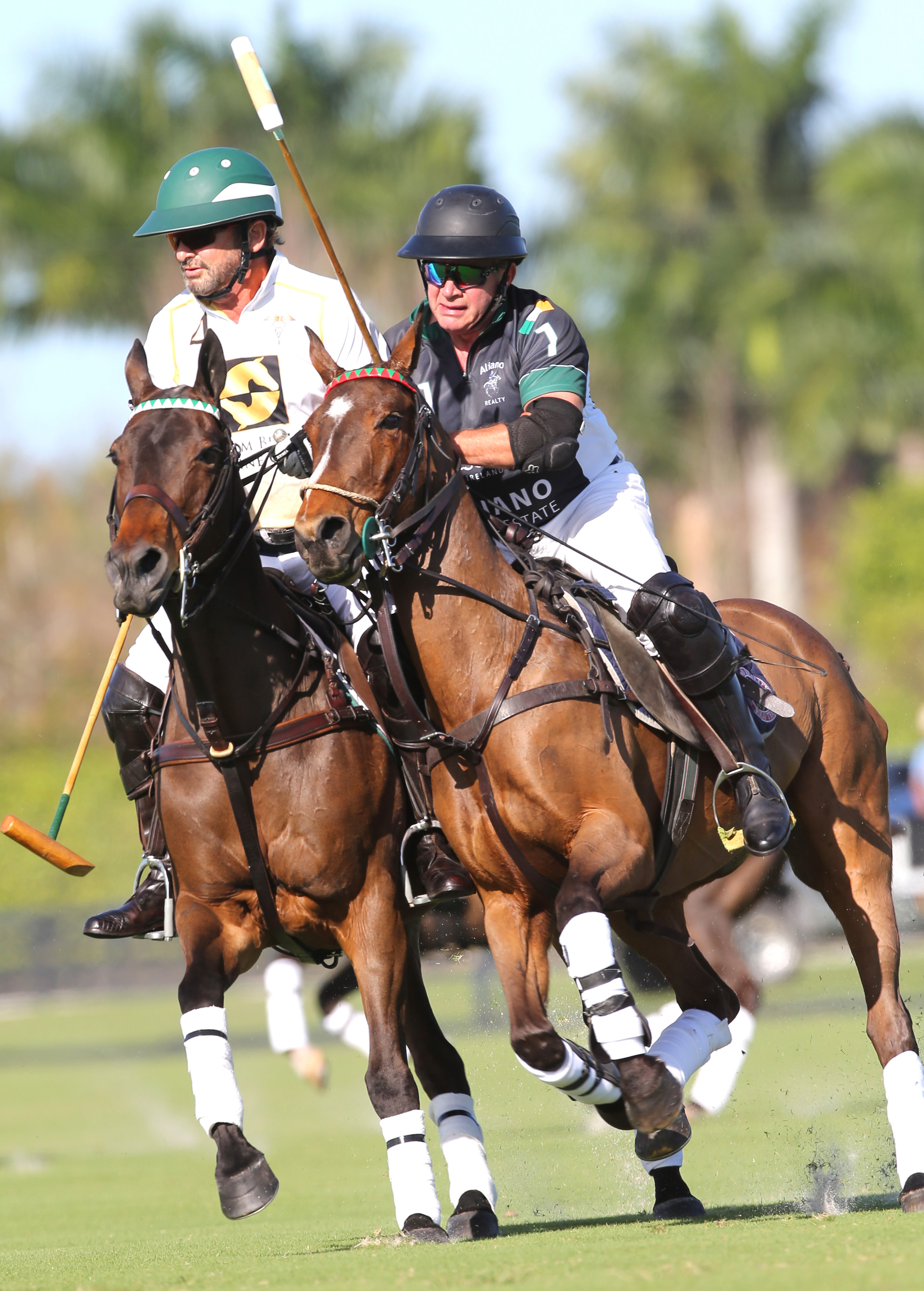 Most recently playing in the Ylvisaker Cup in 2016, Hugo Lloret provided a spark for Aliano Realty/Horseware, leading all players with four field goals on a variety of runs to goal, while displaying exceptional horsepower to get in behind the Palm Beach Equine defense.  A player to watch on Sunday against La Indiana, Lloret proved to be a crucial factor, forcing his opponents' defense deeper into their own end, allowing Nick Aliano and Joaquin Panelo to accurately defend.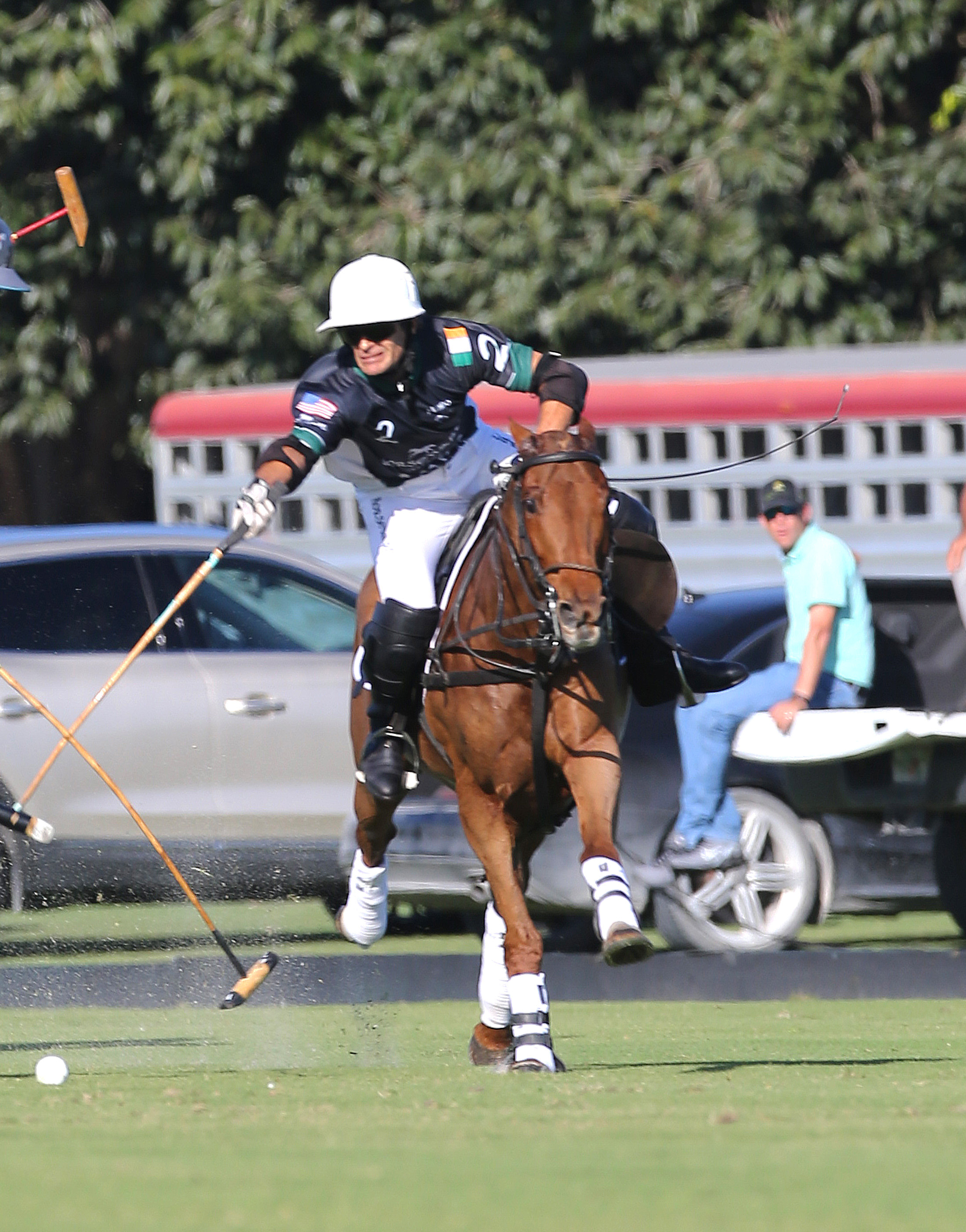 Finding the right moments to come forward in the game from the #4 position, Panelo joins Aliano Relaty/Horseware after a successful 2019 season in the Gauntlet of Polo™ on Postage Stamp Farm. Averaging 1.5 goals per game, Panelo can contribute on the scoreboard, but his strength in 2019 lied in his passing, ranking in the top five in both passes hit per game and passing percentage. His ability to move the ball downfield with speed on the pass is crucial to the pace of the Aliano Realty/Horseware attack, finding Lloret and Obregon on the receiving end. Panelo also provides a steady presence on the defensive end with exceptional positioning that leads to numerous interceptions and extra possessions for his team.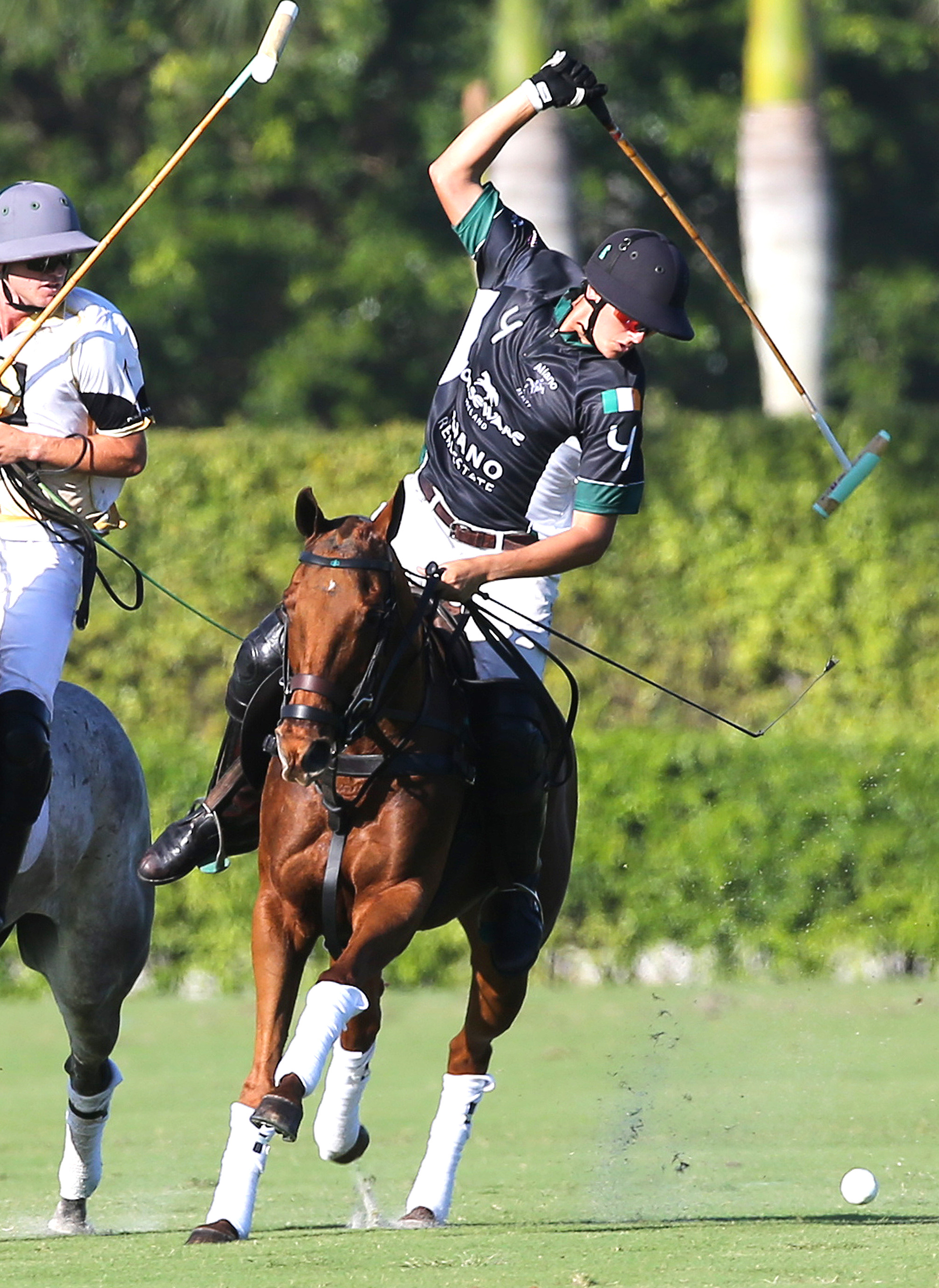 The highest rated player on Aliano Realty/Horseware with a 7-goal handicap, Mariano Obregon led all players with six goals in his team's opening game, including perfect shooting from the penalty line. Tasked with playing from end-to-end, Obregon can impact the game on both sides of the ball, playing a tough defensive style, while effectively moving the ball downfield on the run. Entering the Gauntlet of Polo™ for the second consecutive year, this year on a new team with Dutta Corp, Obregon provides the experience of playing in high-pressure games that will serve Aliano Realty/Horseware well as they progress in the Ylvisaker Cup.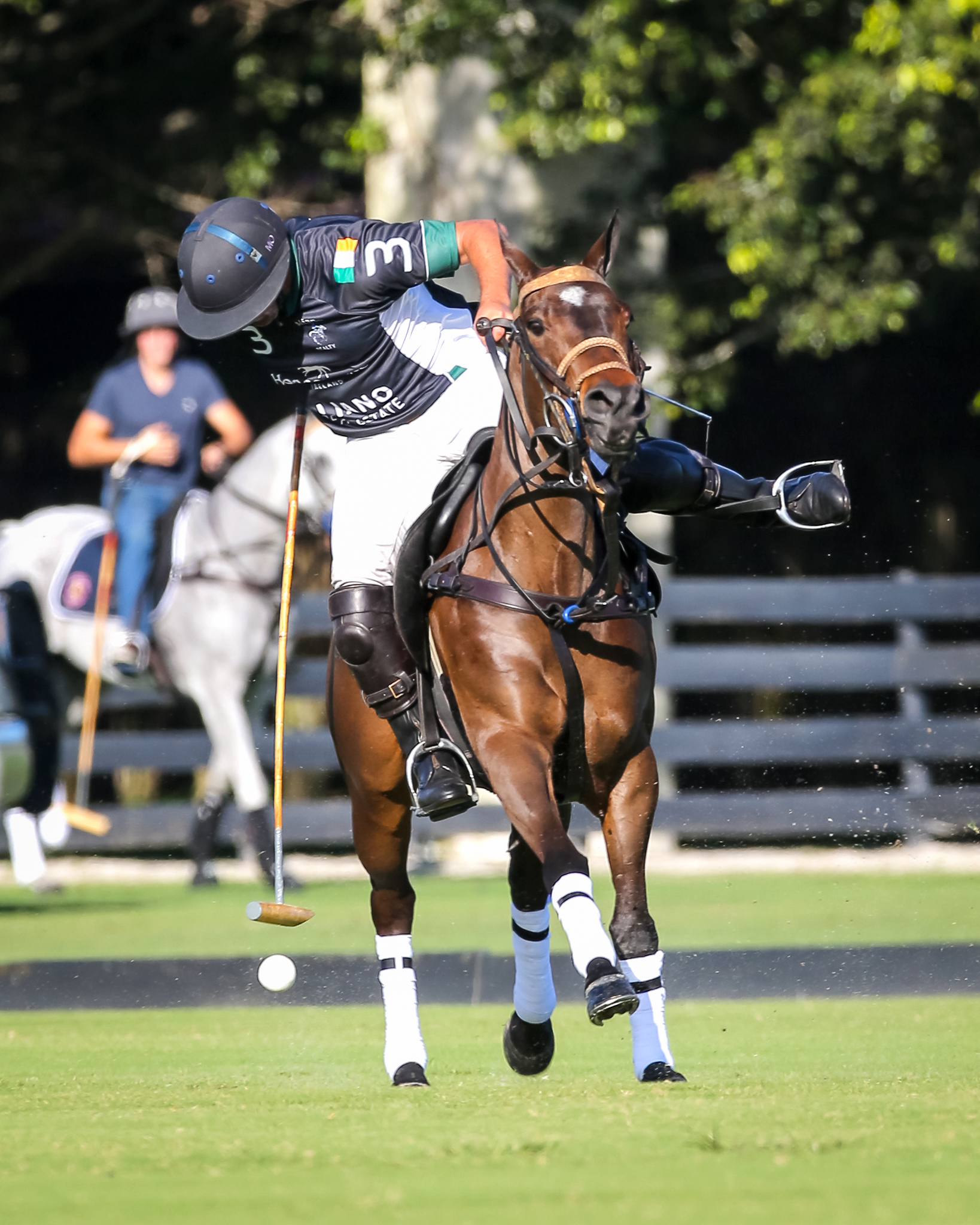 Aliano Realty/Horseware returns to play in the feature 3:00 p.m. game against La Indiana on the U.S Polo Assn. Field 1 at the International Polo Club Palm Beach on Sunday, January 19.