Team Spartacus took a 13-10 win over Team Spiculus in round 3 of the $250,000 Gladiator Polo™ presented by the U.S. Polo Assn. on Thursday, February 23, 2017. This week's $33,500 matchup between two previously undefeated teams was the most competitive to date in the 7-game series at the Equestrian Village in Wellington.
Top-ranked international players Tommy Biddle (arena handicap 10) and Sebastian Merlos (9) led their teams in a battle to the finish, with Spartacus (red jerseys) edging out Spiculus (purple) in the final chukker. Biddle earned MVP honors (award sponsored by the Triple Crown Group).
The Spartacus lineup was Jason Crowder, Felipe Viana and Biddle. Spiculus players were Merlos, Pelon Escapite, and 17-year-old polo phenom Juan Martin Zubia (who scored 6 goals, topped only by Biddle with 9).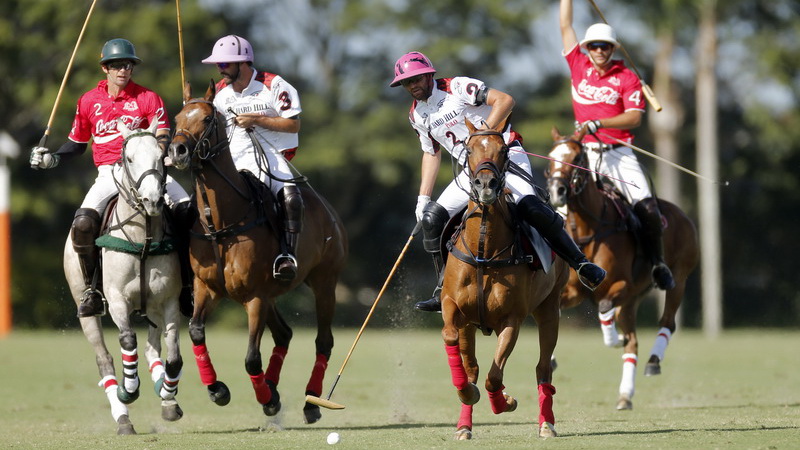 "I'm so excited! It's all because of these great guys. They did an amazing job," said a beaming Carol A. Sollak, P.A. and Engel & Völkers, sponsor of the victorious team Spartacus, after the game.
Spartacus' supporting sponsors include: Braman Motors Porsche, Avion Tequila, Bank of America, Goose Island Beer, Cavalleria Toscana, Palm Beach Equine Clinic, W Development Group, Galle Law Group, Palm Beach County Sports Commission, and the Wanderers Club.
Spiculus was sponsored by Don Graves and Marshall & Sterling Insurance, Equisport Division. Supporting sponsors include: Braman Motors Bentley, Jamison Irish Whiskey, Stella Artois Beer, Florida Community Bank, Rood & Riddle Equine Hospital, Hedrick Brothers Construction, the Fite Group Luxury Homes, Florida Restaurant and Lodging Association, Gold Coast Feed, Gladiator Sporting Goods Factory.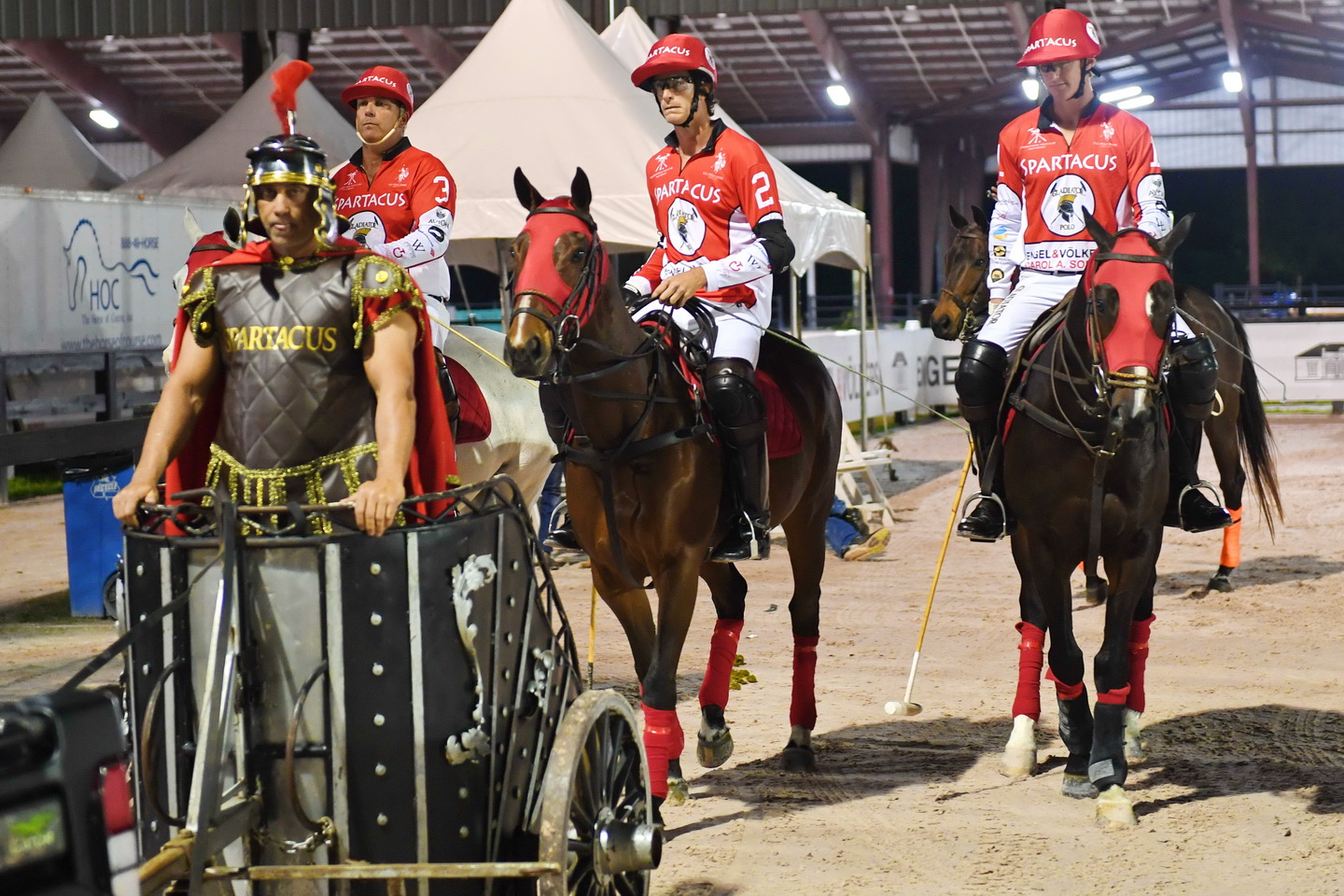 The evening was Wellington Regional Medical Center Night, welcoming employees and their families from Wellington's local hospital.
A halftime show featured polo stars of the future in an exhibition match among children of the world's top players. At a lively and packed after-party in the "Lion's Den," adult players socialized with spectators who turned out for the game.
NBC Sports Network taped the game, which will be broadcast Tuesday evening, February 28, after the hockey game. The next game takes place March 9, when Team Crixus competes with Team Priscus for $33,500 in round 4. The final game is Saturday evening, April 8.
More information: gladiatorpolo.com