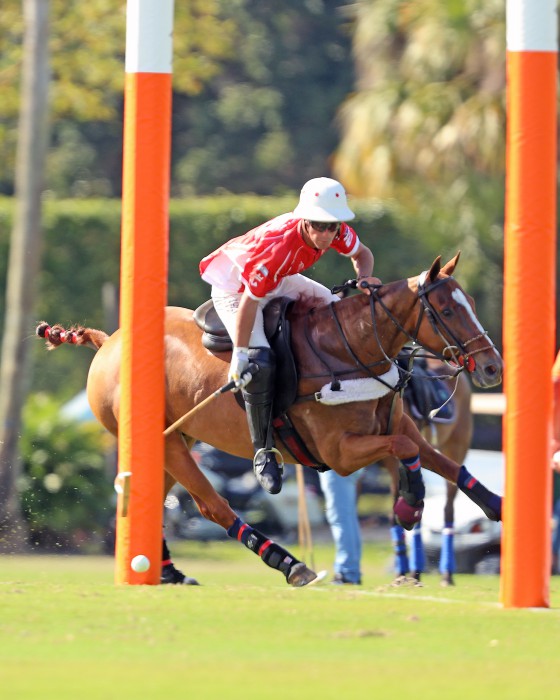 The GAUNTLET OF POLO® was officially underway at International Polo Club Palm Beach (IPC) in Wellington, Florida featuring double-header action in the C.V Whitney Cup® between Scone and Dutta/Show Corp+ on Field 5, and Coca-Cola facing Pilot at Isla Carroll East. Fresh off a win in the Ylvisaker Cup in 18-goal play, Kristos "Keko" Magrini continued his hot streak scoring nine goals in the opening day of 22-goal play, with seven coming from the penalty line to carry Scone to a 14-6 victory. In the second match of the day, Pilot jumped out in the first two chukkers to a dominant 6-1 lead. An evenly distributed offensive team with three members each contributing four goals, Pilot maintained pressure to stave off a late push from Coca-Cola and take the match 12-10.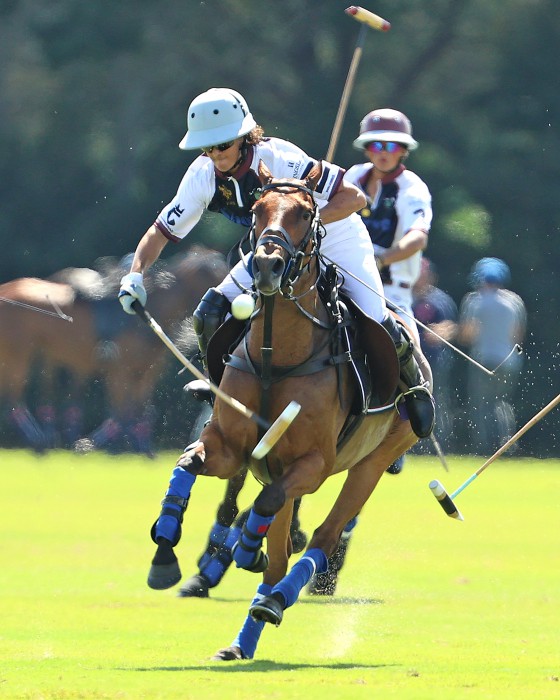 Emerging with a charge, Tomas Garcia del Rio and Joaquin Avendano wasted no time getting Dutta Corp/Show+ out to a quick 2-0 lead. Following a response from 10-goaler Adolfo Cambiaso off a broken knock-in, son Poroto Cambiaso hit his first goal of the day to close the gap for Scone to just a one goal deficit. Trying to keep pressure on an attacking Scone, Dutta Corp/Show+ ran into early foul troubles, sending Magrini to the line for six penalty attempts. Working to his strengths as an accurate 87% shooter, Magrini converted all six with ease, while adding his first from the field to give Scone a commanding 8-5 lead at halftime.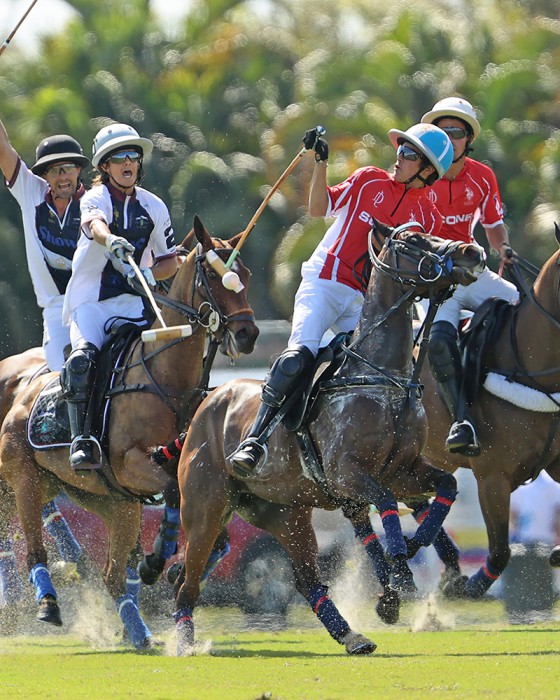 Maintaining pressure to begin the second half, Poroto Cambiaso came out firing, with Magrini following shortly after on his seventh successful penalty conversion. Joaquin Avendano responded for Dutta Corp/Show+ but the momentum had swung heavily towards Scone. Finishing with four consecutive goals, including one from Miki Astrada who substituted for David Paradice, all four Scone teammates found the scoreboard, as they sailed to the 14-6 win.

In the second game of the double-header Coca-Cola began their bid for a victory with one goal awarded on handicap, but their inability to shift play from the defensive end of the field opened the door for an offensive blitz from Pilot. Scoring seven goals in quick succession, Pilot was led by three goals from young Mackenzie Weisz, while 10-goaler Facundo Pieres converted two more attempts from the 60-yard line. Searching for an offensive spark to overcome a six-goal deficit, Rufino Bensadon stepped up to the line for Coca-Cola to convert two goals, however one last score from Matias Torres Zavaleta left Pilot firmly in control 8-3 at halftime.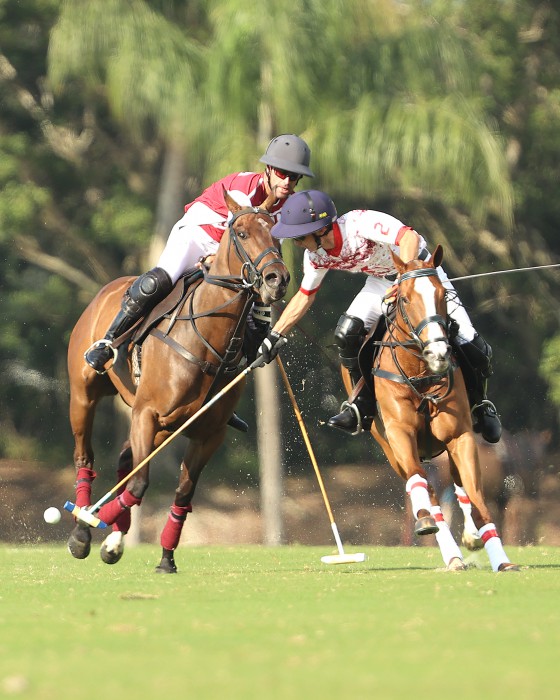 Pilot quickly picked up where they left off, beginning with two more goals from Pieres to increase the lead to seven to start the second half, but a Penalty 1 awarded to Coca-Cola finally began to turn the tide. An unmanned Gillian Johnston broke out offensively in the fourth chukker, scoring back-to-back goals to re-energize a struggling Coca-Cola team. Despite a quick two goal response from Weisz and Torres Zavaleta, Coca-Cola kept pushing with Julian de Lusarreta creating space on the field to find the posts twice before the end of the chukker. Just as they had begun to find their offensive rhythm, regulation began to tick away and despite two more penalty shots from de Lusarreta, the early offensive onslaught from Pilot was too much to overcome, with the match ending 12-10 in favor of Pilot.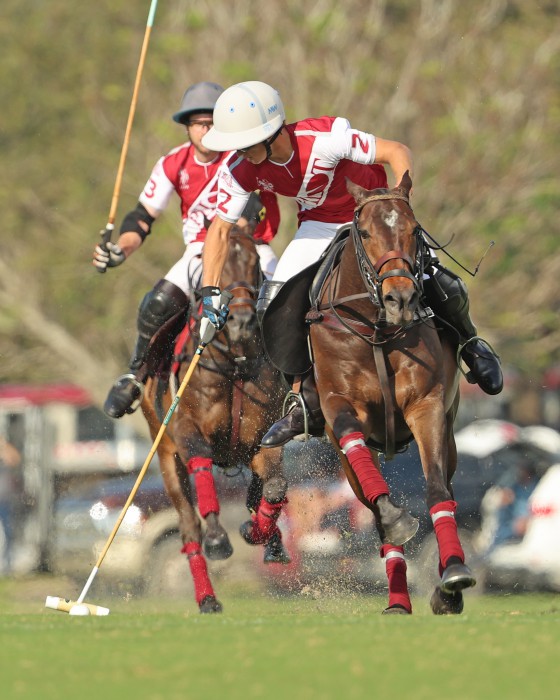 Bracket play continues in the C.V. Whitney Cup® with Cessna against SD Farms on Wednesday, February 8 at 11:00am ET.