Santa Clara Defeats Cessna Polo Team in USPA Gold Cup®
The opening game of the second round in the 2019 USPA Gold Cup® at the International Polo Club Palm Beach displayed Santa Clara's best performance of the season, defeating Cessna Polo Team 11-9 on Field 5.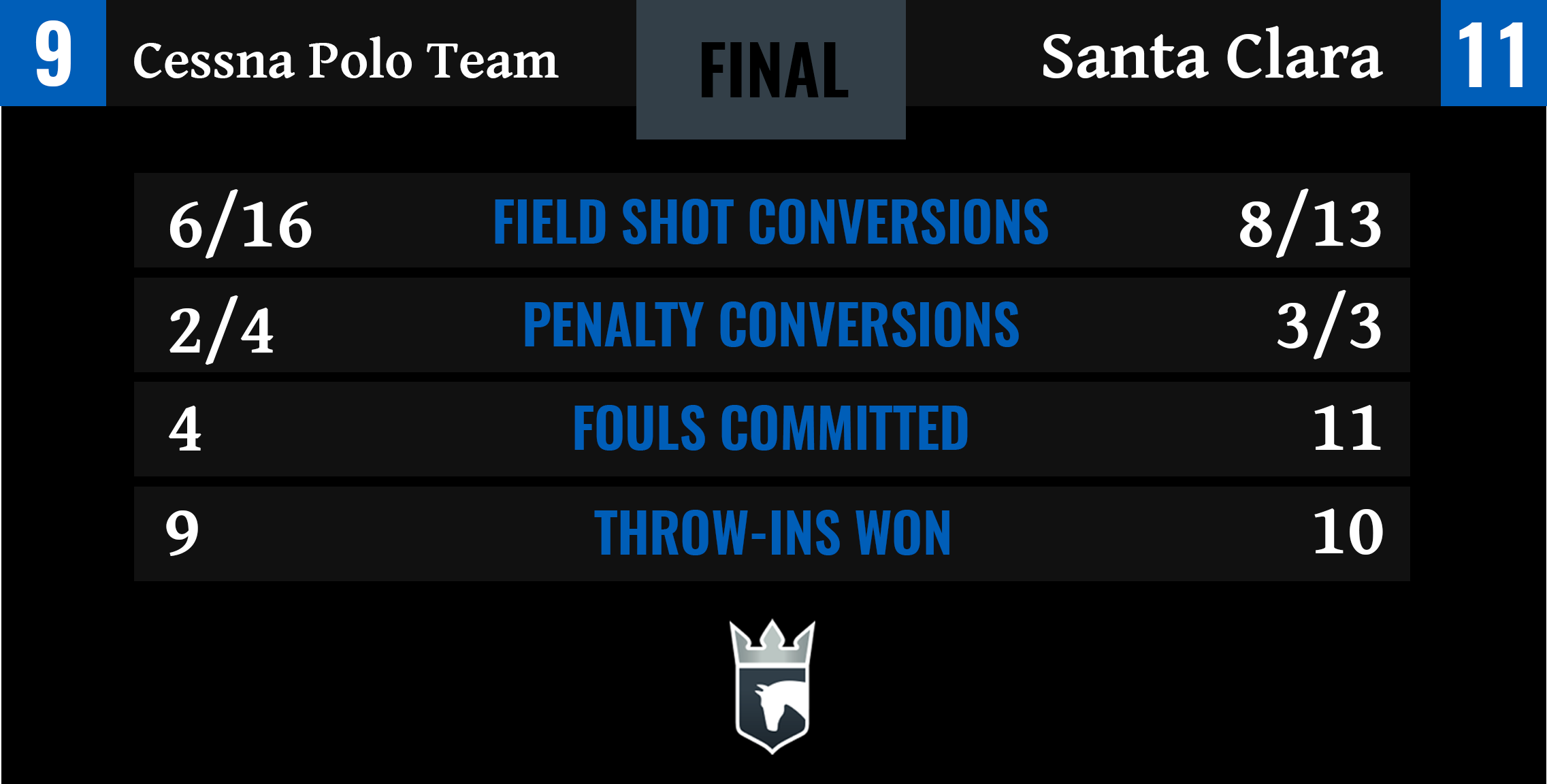 A threat throughout the game, Nico Escobar was effective on the attack, amassing seven shots and receiving plenty of opportunities from passes off the mallet of father Luis Escobar. Disrupting the offense of Cessna Polo Team, Nico Escobar deftly stole the ball from opposing players to keep the possession in their favor. Foul trouble for Santa Clara provided Cessna Polo Team with the opportunity to score from the penalty line and their set plays but were unable to capitalize on the additional chances. Accurate 8 for 13 shooting from the field for Santa Clara led them to the 11-9 victory.
The opening two chukkers in the game featured end-to-end action with Nico Escobar and Ezequiel Martinez Ferrario leading their respective teams with two field goals each. Cessna Polo Team held the slim one-goal advantage due to receiving the goal on handicap, but Santa Clara exploded into the lead in a dominant third chukker. Outscoring Cessna Polo Team 5-0 in the chukker, with the duo of Ignacio Toccalino and Luis Escobar accounting for all five goals for Santa Clara. Converting all three penalty attempts in the first half, Toccalino led Santa Clara to the 8-4 lead.
Toccalino's fifth and sixth goals of the game to begin the second half increased Santa Clara's lead further, with Cessna Polo Team unable to produce a consistent attack. Held to just one shot for the second consecutive chukker, Cessna Polo Team struggled to string together multiple passes to keep possession. Focusing on maintaining their lead, Santa Clara sent Nico Escobar forward with the remaining players staying back, resulting in Nico Escobar's third goal of the game. Trailing by five, Cessna Polo Team tried to mount a comeback scoring three quick goals, two from Ferrario, but were unable to get any closer in the 11-9 defeat.