Meet Osa!
Meet our first polo pony under the spotlight from the International Polo School, Osa. She is 13 years old and her name, Osa, means "bear" in Spanish! While Osa doesn't have a favorite food because she'll eat anything she is allowed to, she especially loves grass.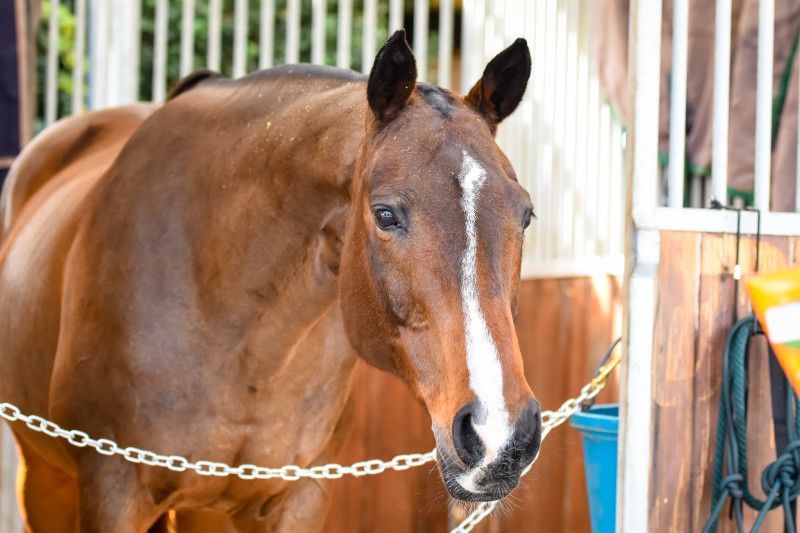 A fun fact about Osa is that she has played up to 26 goals. With all that experience, she certainly knows her job, both on and off the field! Hailing from Kentucky, she was the very first pony to join the International Polo School at IPC. She is featured as our first Pony Profile because she is #1 – both in the program and in our hearts! One thing that makes Osa a great polo pony is her versatility – not only has she played a number of high-goal games, but she is also a favorite among our beginner players. Osa's calm confidence makes her a wonderful first lesson pony, both for riders new to the polo discipline, and for those who have never sat on a horse before!
Want to meet Osa or take a polo lesson? Come check out the International Polo School at IPC! Click here to learn more or call the IPS manager, Gates Gridley at (203) 232-6935.