Victorino Ruiz Jorba–Old Hickory Bourbon
Rising from a 3-goal to a 7-goal handicap in just three years, Victorino "Torito" Ruiz Jorba emerged on the scene at the International Polo Club Palm Beach as a teenager with Valiente in the 2017 Ylvisaker Cup. Since then, Jorba has excelled on the high-goal stage across the USA, including a 2018 East Coast Open title at Greenwich Polo Club. Advancing to competition at the 22-goal level in the inaugural Gauntlet of Polo™, Jorba's fast rise through the sport as placed him side-by-side with the top players in the world, with his experiences continuing to elevate his play. Most recently, Jorba made his first appearance in the Argentine Open, playing for La Albertina Abu Dhabi, contributing to a sixth-place finish and qualifying for next year's Triple Crown.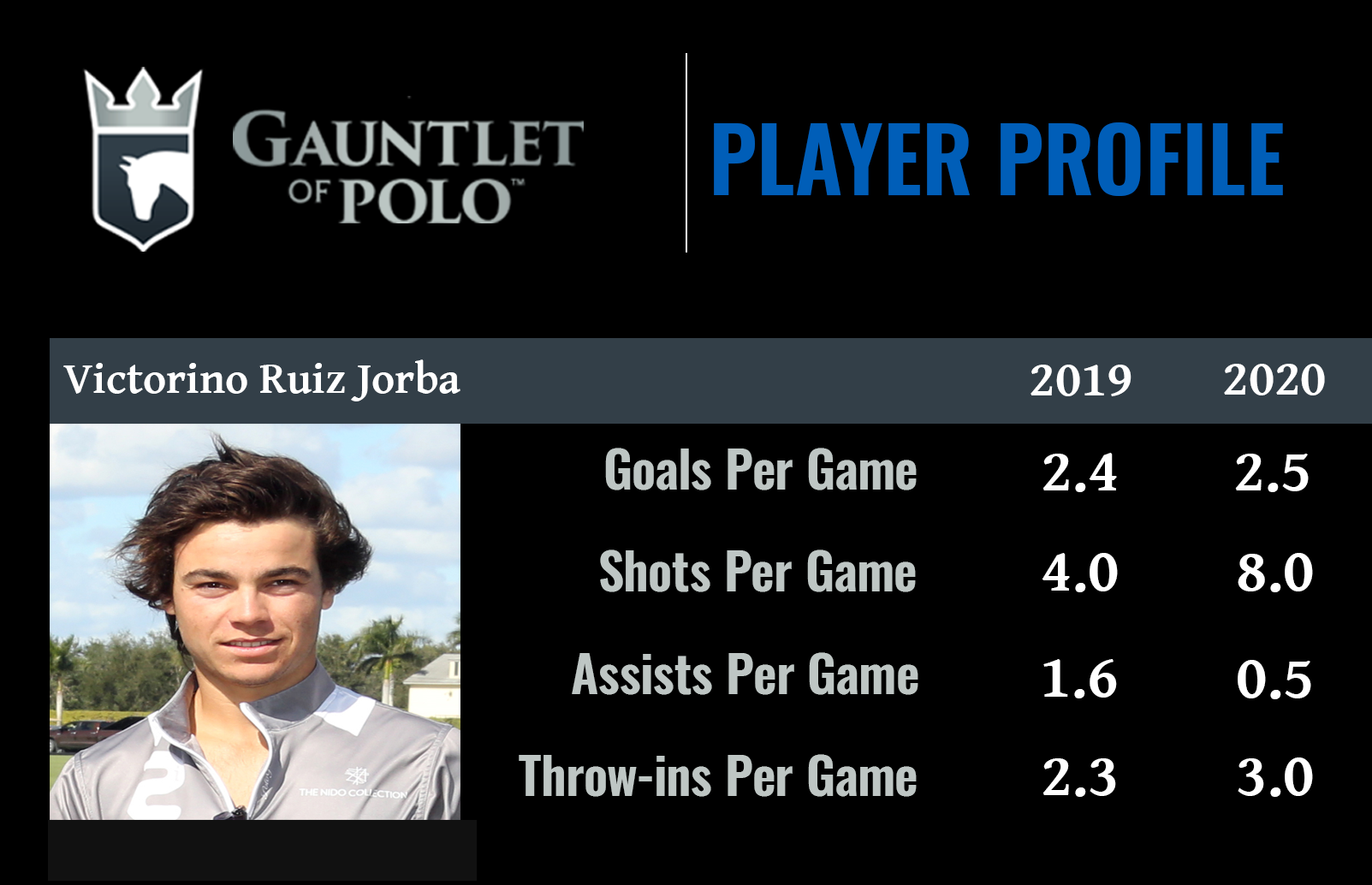 Small in stature, the native of Argentina plays anything but, known for playing at a lightning quick pace and always active around the ball. The nephew of Matias Magrini, Jorba has excelled under the tutelage of the former 10-goaler, playing both alongside him and against him in recent years in Wellington, Florida as well as Greenwich, Connecticut. Returning to Cañuelas, Argentina where he shares stables with Magrini, Jorba seems destined to continue improving, holding an impressive 7-goal handicap despite just barely being past 20 years of age. Further experience at the 22-goal level along with 40-goal polo in Argentina, will further aid his development into the upper echelon of the sport.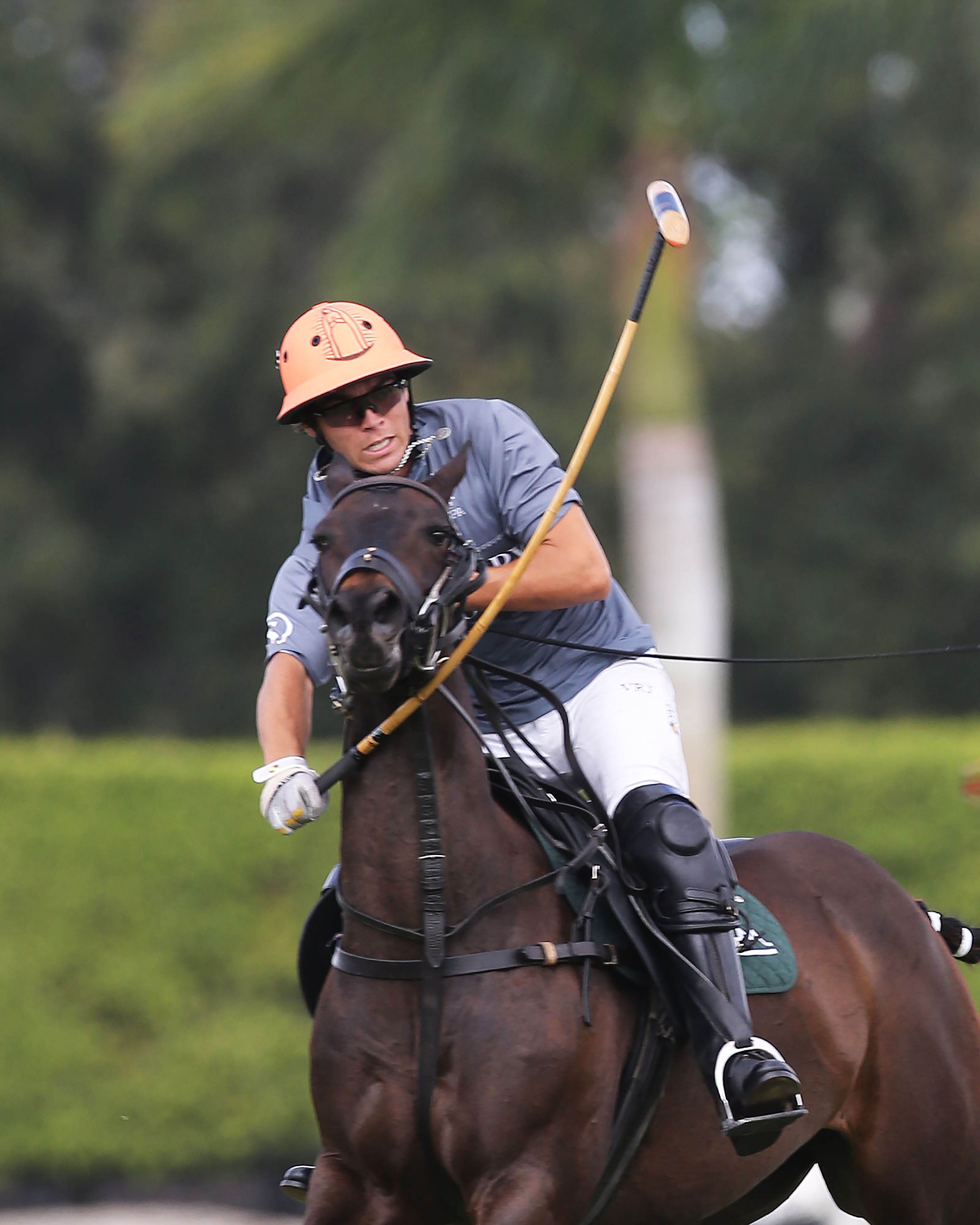 Playing with Stable Door Polo in last year's Gauntlet of Polo™, Jorba justified his handicap increase scoring 2.4 goals per game, while also averaging 1.6 assists per game. Leading the team in field goals, few players seem to play with the pace of Jorba, who is as quick as any to jump on the ball and break away for a run to goal. Entering the 2020 season, Jorba is an exciting addition to the Old Hickory Bourbon team, joining their three returning players in Miguel Novillo Astrada, Stephen Orthwein and Will Johnston. With five goals in their two C.V. Whitney Cup games, Jorba has been the catalyst of the Old Hickory Bourbon offense, shooting at goal twice as much as his next closest teammate. While looking to get back to his 53% shooting from last year, Jorba will continue to be relied upon for Old Hickory Bourbon, especially in their counterattack, where he has excelled in racing past opposing defences.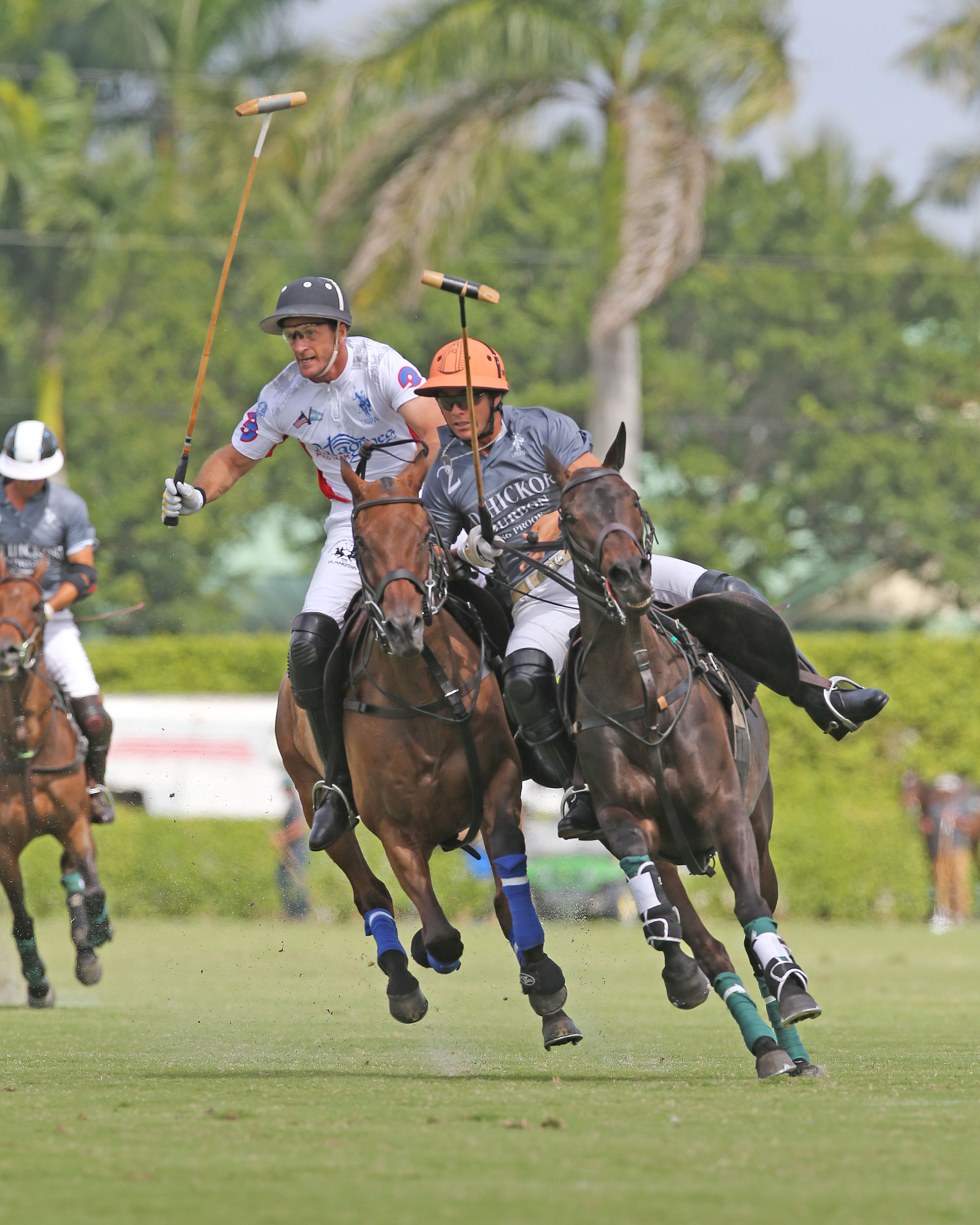 Jorba and the Old Hickory Bourbon team return to play in their opening game of the USPA Gold Cup® against Tonkawa on Wednesday at 11:00 a.m. at the International Polo Club Palm Beach.