Tomas Garcia del Rio – Patagones
Entering their seventh game of the season on Sunday, Patagones holds a 3-3 record, with their only losses thus far coming at the hands of Dutta Corp. Finalists in both the Herbie Pennell Cup and Joe Barry Cup, Patagones got off to a strong start in the 2019 Ylvisaker Cup, defeating Iconica 7-4, in large part due to the performance of Patagones' Tomas Garcia del Rio. In the low-scoring affair, Garcia del Rio scored just one goal in the game, when he received a penalty 1, but the most impressive stat of the game was Garcia del Rio assisting on all five Patagones field goals in the game. Directly impacting six of the seven Patagones goals, Garcia del Rio showed once again that his play heavily affects the success of Patagones.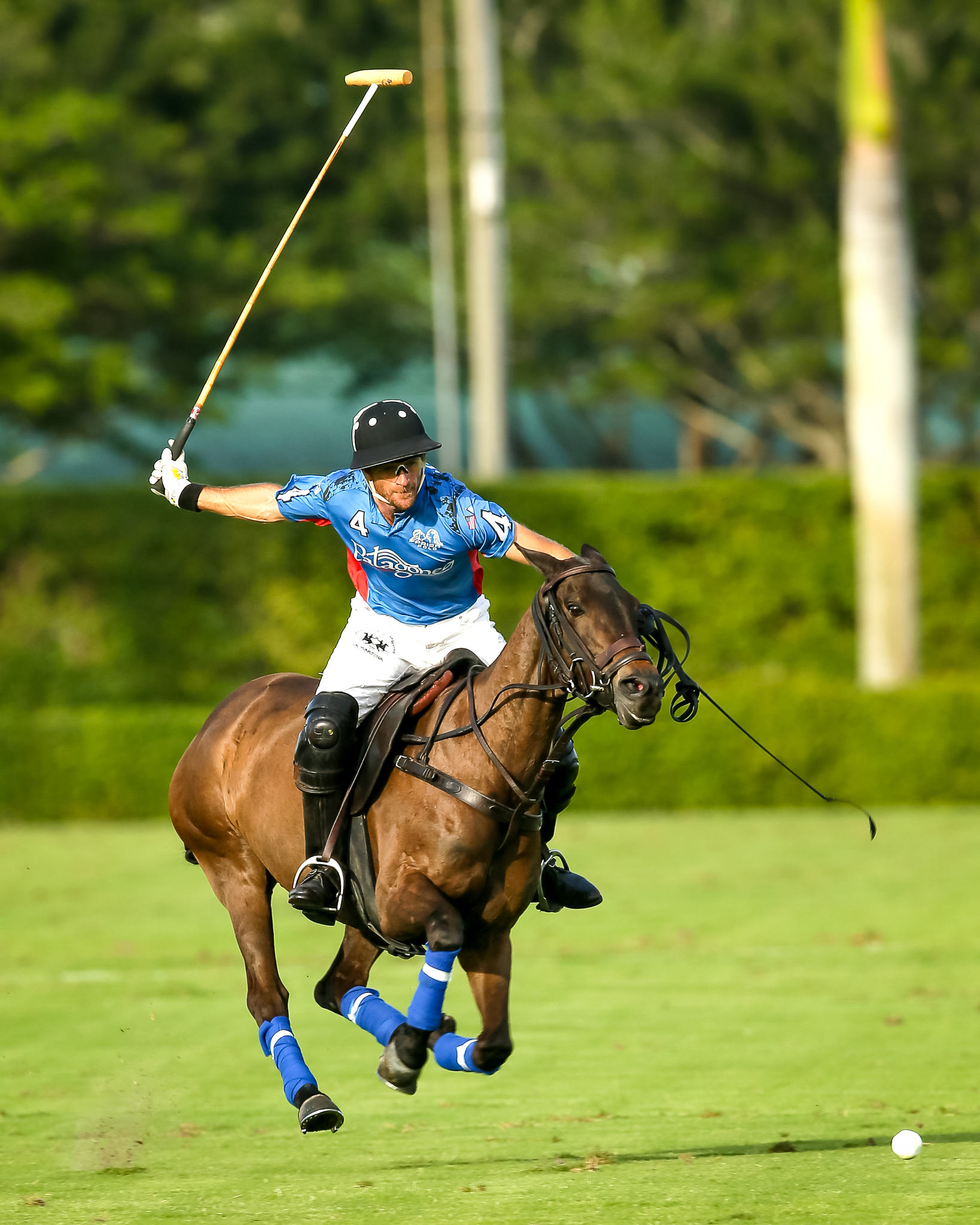 Coming off a 2018 season that saw Garcia del Rio excel with Travieso at the International Polo Club Palm Beach in 20-goal play, his season was completed in Argentina, where he played four games with Cria Yatay during the Tortugas Open and Hurlingham Open. The experience of playing at the 40-goal level has seemingly had a positive impact on the play of Garcia del Rio to begin the 2019 season, where he has taken the next step in his management of the game. A prototypical #3 player, Garcia del Rio has a high polo intelligence with regards to his defensive position, his recognition to attack forward in the game, but more importantly in his ability to generate offense via the pass. Despite teammate Santiago Toccalino leading the season in scoring, Patagones' offense is often directed by Garcia del Rio, who has created space for his teammates and has contributed to the exceptional play from the young Avendano brothers.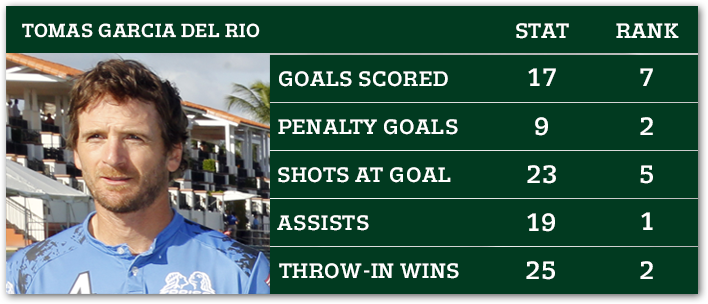 After the opening two tournaments, Garcia del Rio was tied for fourth among all players, averaging 3.2 goals per game, while also shooting an effective 8 for 13 from the penalty line. However, when looking further into the play of Garcia del Rio, his high-level play can be attributed to two key factors; controlling possession and creating scoring chances for Patagones. Trailing only Gringo Colombres in throw-in wins with 25, Garcia del Rio has helped gain additional possessions for Patagones, while also using his defensive positioning to create turnovers. Secondly, no player has been as effective as Garcia del Rio this season in setting up his teammates' goals, leading all players with 19 assists. Many of those assists have resulted in goals for Benjamin Avendano, who is also playing at a high level, averaging nearly two goals a game at a two-handicap rating. Sunday's upcoming game against La Indiana will see both teams try to improve to 2-0, with Garcia del Rio looking to continue his strong offensive play while adding to the five assists he accumulated in last week's game against Iconica.
Come watch Tomas Garcia del Rio and his Patagones teammates play this Sunday at 10am against La Indiana.