Timmy Dutta – Dutta Corp
Beginning the season with a perfect 5-0 record, Dutta Corp has been the story of the season thus far and while most of the attention has been on the MVP performances of Gringo Colombres, Dutta Corp would not have the success they do without the emergence of Timmy Dutta. Still in his teenage years, Dutta has excelled in the #1 position for his team by actively blocking for teammates Colombres, Lucas Diaz Alberdi and Kris Kampsen, while also contributing offensively at a rate not normally seen by a 2-goal player. His anticipation of the play and ability to move the ball downfield and finish with accuracy has been crucial to Dutta Corp's early dominance in the 20 goal season at the International Polo Club Palm Beach.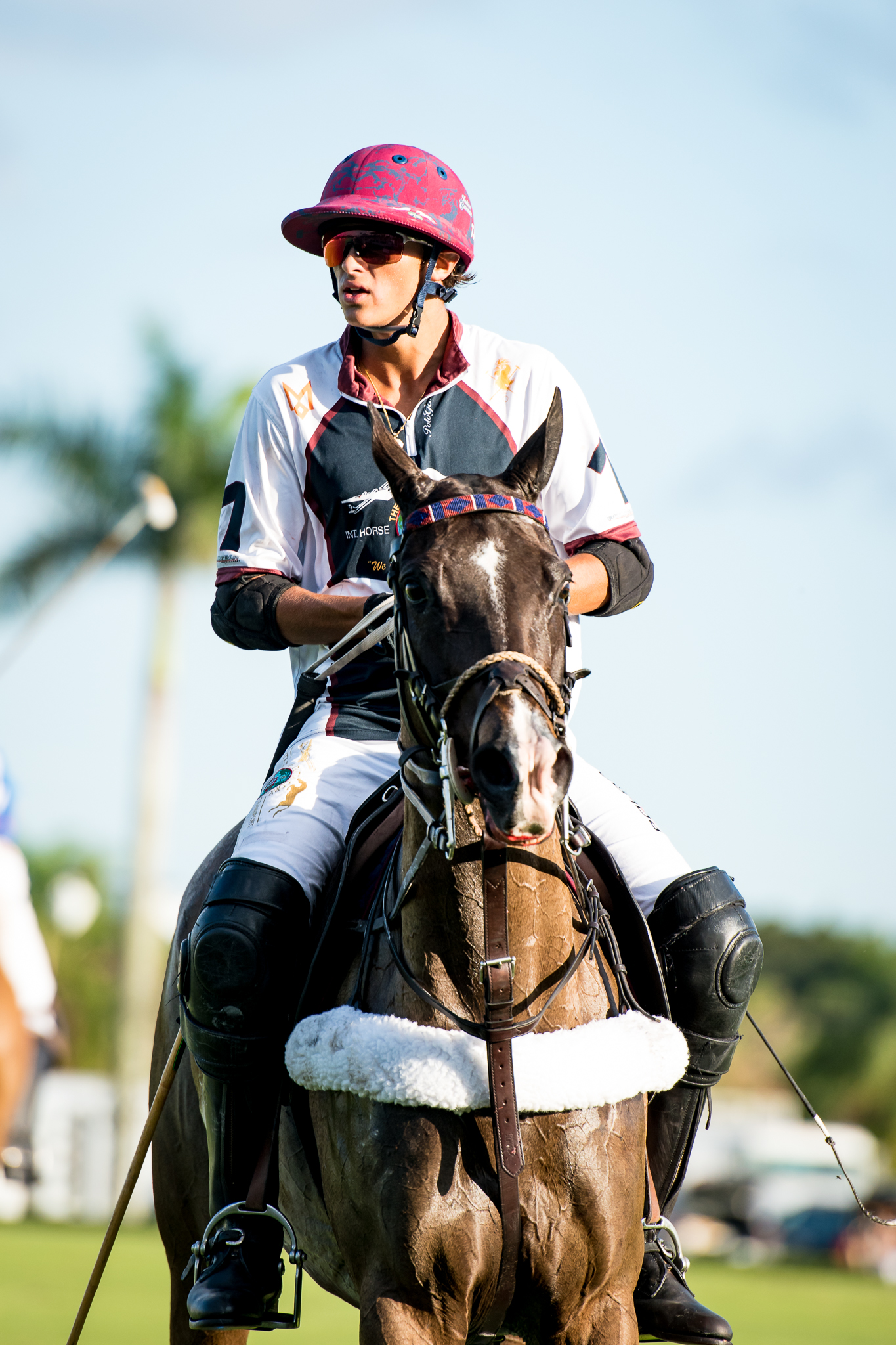 The willingness of Dutta Corp to utilize Timmy Dutta as a receiver has paid dividends, with Dutta producing 21 shots at goal, second among all players in the Joe Barry Cup. However, Dutta has done more than just shoot at goal, as he is converting his chances at a high rate and providing an offensive spark that has ignited the already potent Dutta Corp offense. Finishing with 15 goals in the tournament, Dutta finds himself tied with teammate Gringo Colombres for second in tournament scoring, surpassing all players with higher handicap ratings apart from Santiago Toccalino, who led the Joe Barry Cup with 22 goals. While the goal total is impressive enough, it has been Dutta's efficiency that has propelled Dutta Corp to the next level, converting 62% of his shot attempts, ranking him fourth best among all players.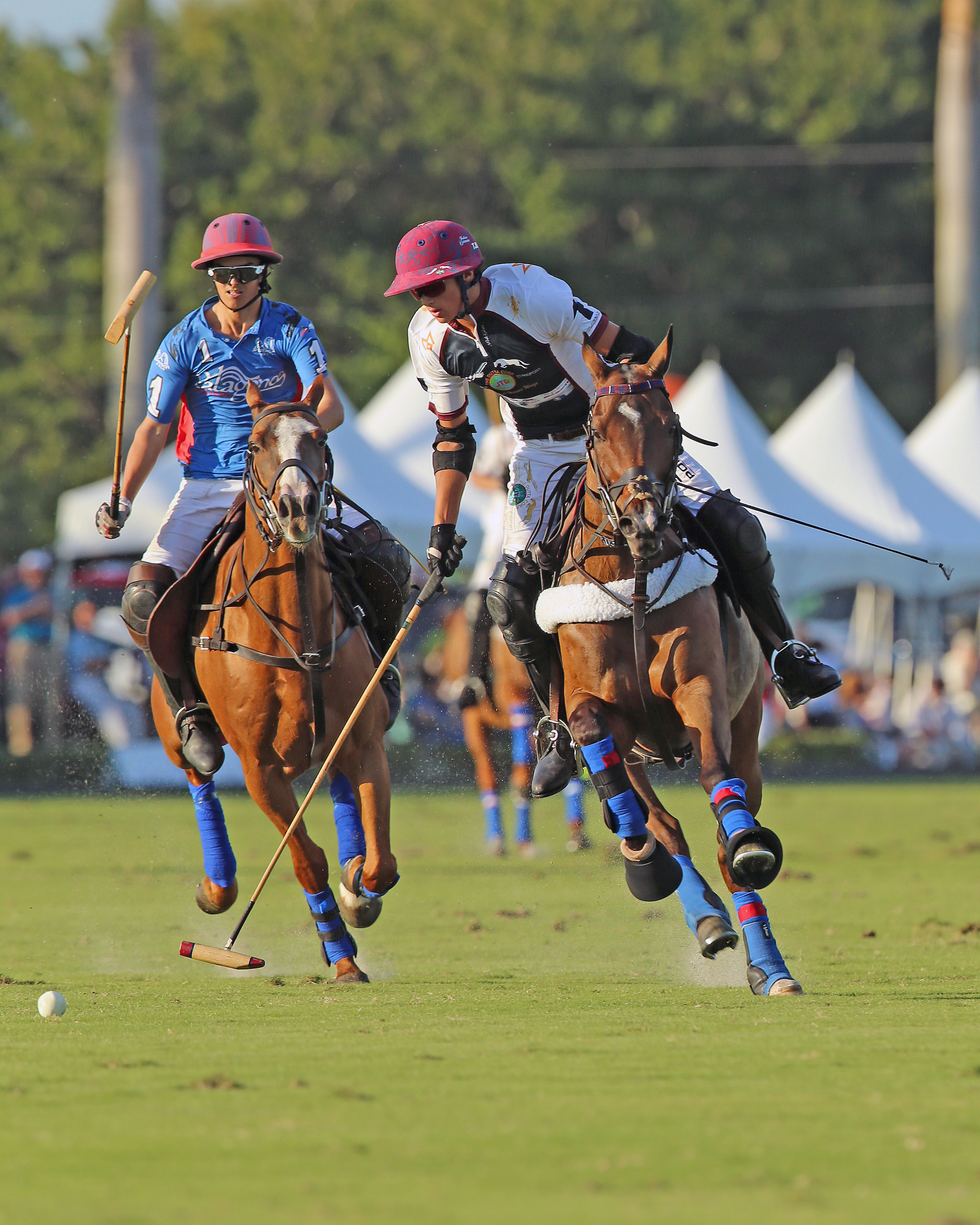 Finishing at a high rate has forced opposing defenses to respect Dutta on the attack, often taking a higher rated player out of the play and further opening space for Colombres, Alberdi and Kampsen to move forward uncontested. Left alone with space, Dutta has shown that he is capable of extending Dutta Corp's leads, or at the very least, running down field with the ball to provide his team with a strong field advantage. The balance of Dutta Corp's team play can partly be attributed to the play of Dutta, as his consistent presence offensively allows for the remaining players to only attack as necessary and maintain an organized defense to prevent against the counter-attack.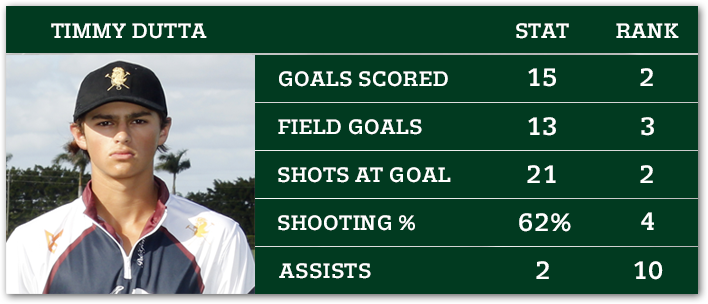 Entering the final 20 goal tournament of the season, Dutta Corp will look to continue their impressive play and push for a third consecutive tournament title. In order to do so, they will count on Dutta to maintain his high level of play, matching the scoring outputs of the top players in the tournament, while also providing his teammates with an option as a receiver downfield, or as a consistent blocker during their runs to goal. Either way, the elite play of Timmy Dutta has caught the attention of opposing  teams along with spectators, who won't have to wait long to see him play again, as Dutta Corp faces SD Farms in the opening game of the 2019 Ylvisaker Cup on Saturday, January 19 at 12pm.