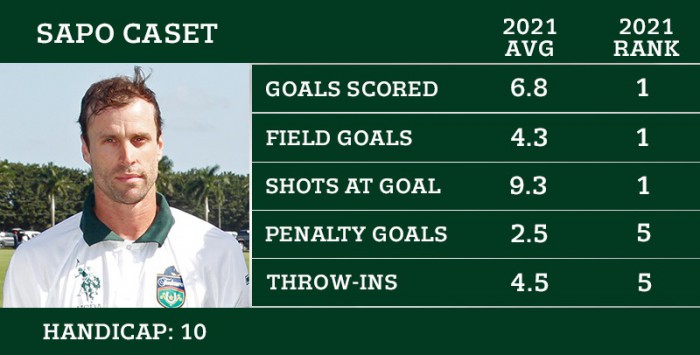 Few players have displayed the level of offensive firepower in the Gauntlet of Polo® as Guillermo 'Sapo' Caset, who makes his 2022 debut in the USPA Gold Cup® with La Elina. Playing in his fourth consecutive Gauntlet after the previous three seasons with Tonkawa, Sapo Caset is among the elite group of players to hold a prestigious 10-goal rating, providing exceptional horsepower and stick work to regularly rank near the top of all offensive categories year after year. Competing worldwide in high-goal competition in the USA, UK, Spain and most recently in Argentina with RS Murus Sanctus, Caset is no stranger to a big stage as he seeks to lead La Elina to a title in their Gauntlet of Polo® debut.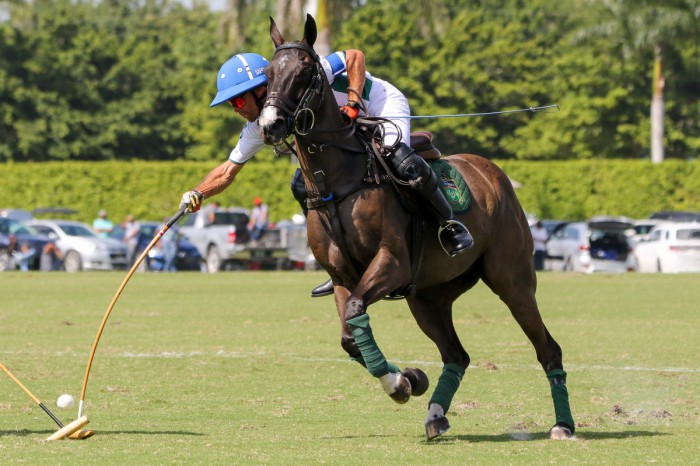 At the International Polo Club Palm Beach, Caset's name can be seen multiple times on each of the major trophies that now consist of the Gauntlet of Polo® as a two-time champion of the C.V. Whitney Cup® and U.S. Open Polo Championship®, as well as being a three-time champion of the USPA Gold Cup®. Although Caset's most recent title in the trio of premier events at IPC is in 2015, he has demonstrated a nearly unmatched offensive output throughout the past three years. Averaging at least 6.6 goals per game during that stretch, Caset has ranked first among all players in every season of the Gauntlet, an astounding accomplishment given the talent of players seen throughout high-goal play.
Most recently in 2021, Caset's 6.8 goals per game came from a relentless attack where he accumulated 102 shot attempts, averaging more than two shots per game than the next closest player. A key to his offensive success also comes from his efficiency, shooting nearly 50% to take advantage of each opportunity at goal. Demonstrating an extremely quick pace on attacks with an elite ability to run with the ball, Caset in his royal blue helmet, quickly grabs opponents' attention as he provides a constant scoring threat regardless of where is on the field. While much can be made about Caset's ability to race down the field for a goal, he can be equally quick to transition back to defense, constantly marking his fellow 10-goalers and playing true end-to-end polo.
Last seen playing in the Argentine Triple Crown with RS Murus Sanctus alongside Pablo Mac Donough, Juan Martin Nero and Facundo Sola, Caset returns to U.S. soil alongside rising American Jared Zenni, young Nachi Viana as well as Leo Mandelbaum, the latter two making their first appearances in the Gauntlet of Polo®. Caset will strive to retain his scoring lead for the fourth consecutive year with his much-anticipated 2022 debut against C.V. Whitney Cup® champions Park Place. The formidable match-up will immediately gauge La Elina's ability to challenge for the second leg of the Gauntlet of Polo®, beginning on Friday at the International Polo Club Palm Beach at 11am ET.