Santiago Toccalino: Patagones 
Few players in the 2020 Gauntlet of Polo™ can provide the scoring prowess and all-around game that Santiago Toccalino provides to Patagones on an 8-goal handicap. Playing at the highest levels of polo in the USA, UK and Argentina, Toccalino has proven he is an elite player among the world's best, emerging into the spotlight in 2018 when he joined Las Monjitas in the Triple Crown. Anchoring the back of a strong Las Monjitas team, he was instrumental in reaching the finals of the 2018 Argentine Open, upsetting 40-goal Ellerstina and cementing his spot in the Triple Crown. Outside of Argentina, Toccalino has been a mainstay on the Monterosso polo team in the UK, playing alongside brother Ignacio 'Cubi' Toccalino since 2017, competing annually in the Cartier Queen's Cup and Gold Cup.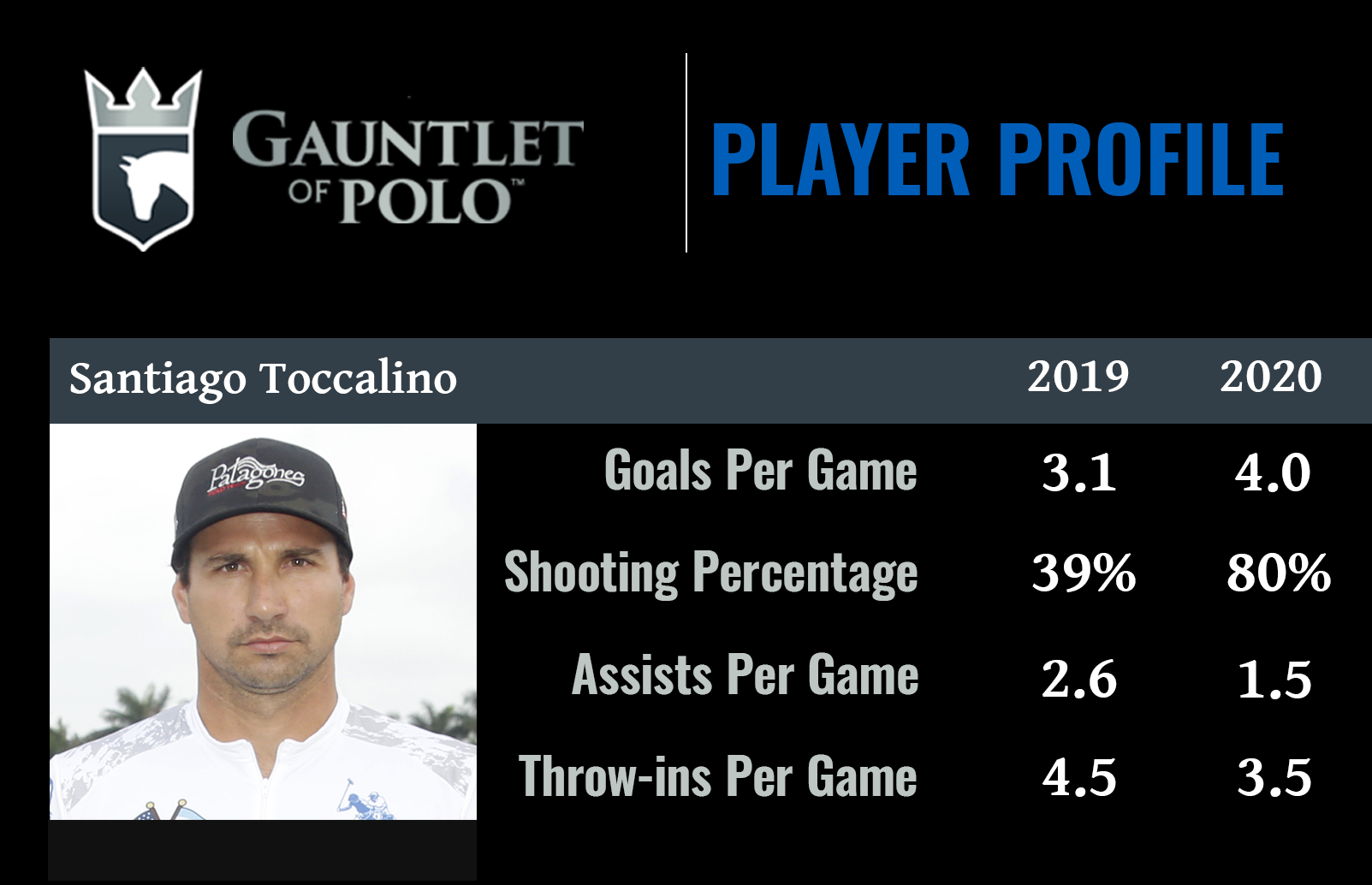 The native of Argentina carried the momentum from his strong 2018 season to the International Polo Club (IPC), exploding onto the scene in 2019 to lead Stable Door Polo in the inaugural Gauntlet of Polo™. Averaging 3.1 goals per game, Toccalino's true impact was seen in his varied attack, tied for 1st among all players in assists per game with 2.6. Directly contributing to 68% of Stable Door Polo's goals, Toccalino often plays above his 8-goal handicap, comparable to the elite 10-goal players he competes against. Returning to the USA in 2020 after another successful season in Argentina, Toccalino filled in for an injured Tomas Garcia del Rio in the Ylvisaker Cup, scoring an impressive 20 goals in just three games to lead Patagones to the Ylvisaker Cup title, his first major tournament on USA soil since the 2019 Pacific Coast Open with Farmers & Merchants Bank.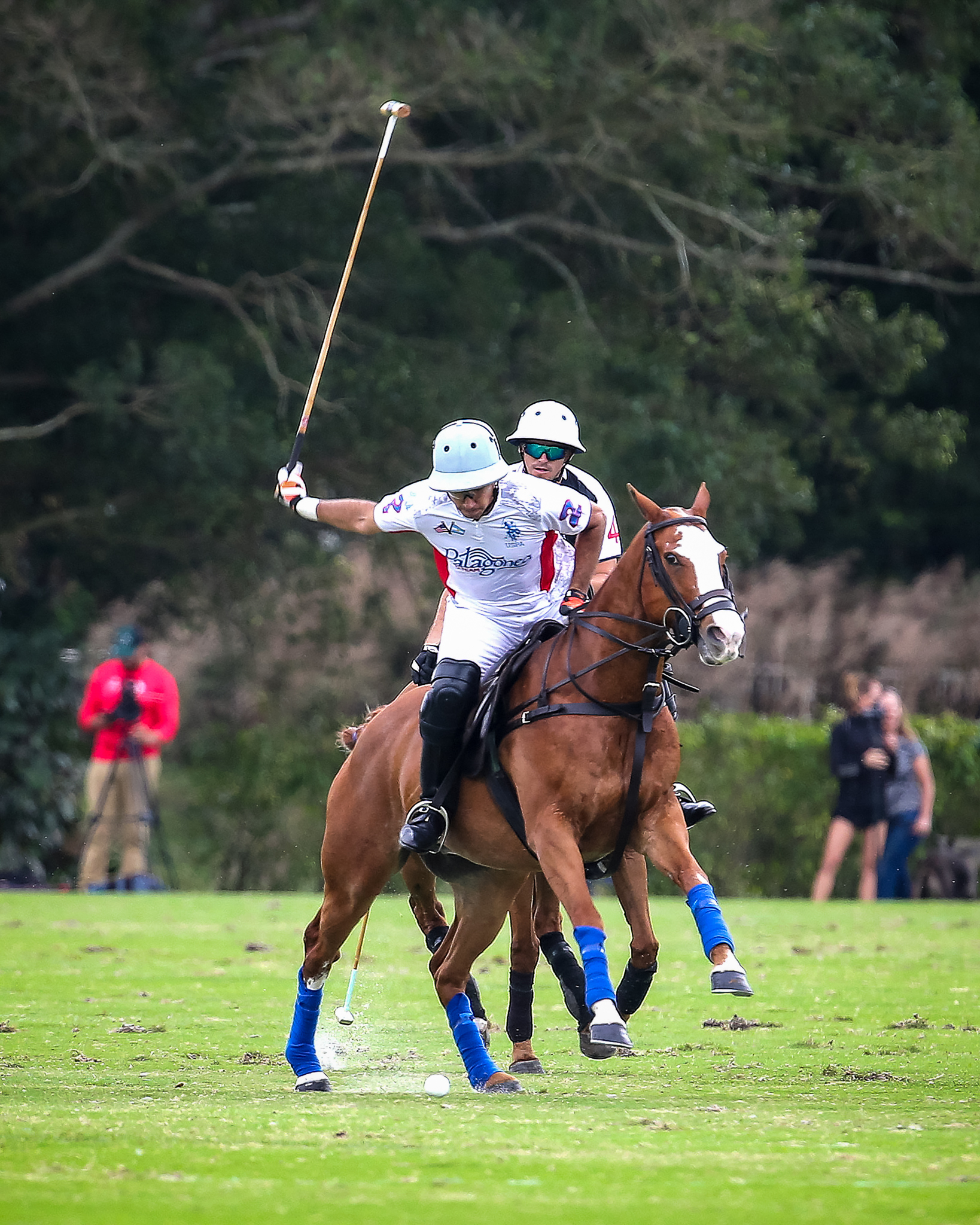 Continuing his strong play into the C.V. Whitney Cup, Toccalino remains undefeated in the 2020 season with Patagones as they enter the semi-finals in a much-anticipated match-up against Las Monjitas. Leading his team with 4.0 goals per game on accurate 80% shooting, along with 1.5 assists per game, Toccalino has been the key factor in Patagones' two victories over Daily Racing Form and Old Hickory Bourbon, forcing defences to choose between defending him on the run or on accurate passes down field. A tendency to always be around the ball, Toccalino's exceptional defensive positioning paired with his ability to hit long passes highlights how he continually impacts each game he plays in. Strong horsepower allows Toccalino to quickly transition from defense to offense, which he does with regularity, displaying good chemistry with fellow 8-goaler Tomas Garcia del Rio, who he has joined forces with in multiple years.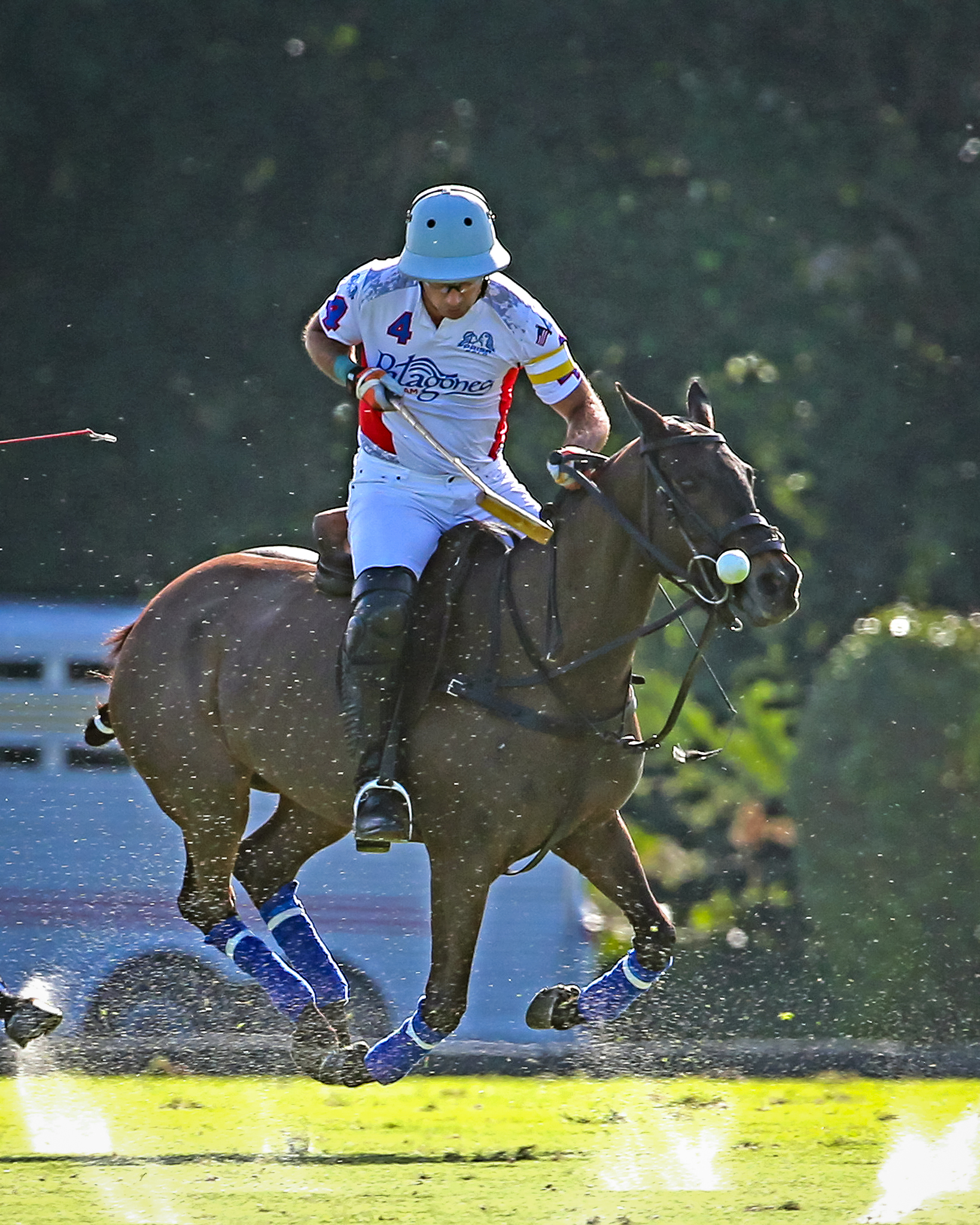 Patagones and Toccalino return to play in the C.V. Whitney Cup semi-finals in what is expected to be a fast-paced match on the fields of IPC on Wednesday at 10:30am against Las Monjitas.