Few players hold a 9 or 10-goal handicap on the global stage, but Nico Pieres is among them, rated at 10-goals in Argentina and 9-goals in the USA as he enters his second consecutive season in the Gauntlet of Polo® with Coca-Cola, following a 2019 season with Park Place. Pieres is no stranger to the fields at the International Polo Club Palm Beach (IPC), competing in the major three tournaments for more than a decade. Capturing the United States Open Polo Championship® in 2009 with Audi, followed by the USPA Gold Cup® in 2011, Pieres' name is on nearly every major trophy around the world including titles in all three tournaments of the Argentine Triple Crown. Pieres will look to recapture the prestigious titles on American soil with Coca-Cola beginning with Wednesday's opening game against his brothers Facundo and Gonzalito on Pilot.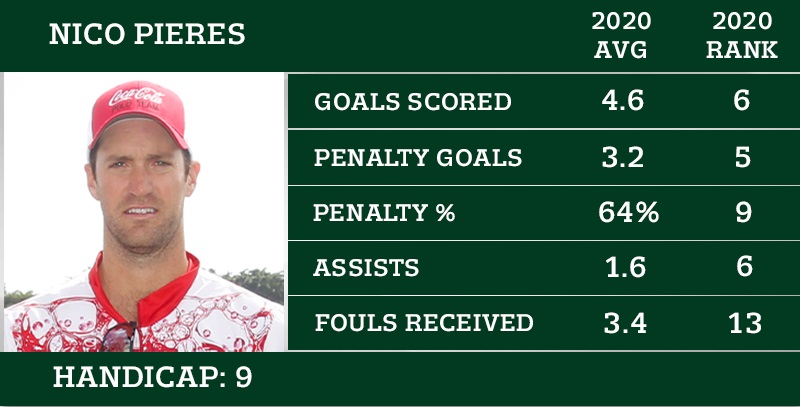 The youngest member of the quartet of Pieres that will be featured in the 2021 Gauntlet of Polo®, Nico is consistently among the top scorers at the high goal level, finishing the abbreviated 2020 season averaging 4.6 goals per game to place sixth among all players. His most recent success in 22-goal polo came from across the pond while playing for Scone, capturing the 2019 Cartier Queen's Cup. It was a strong performance to follow up a 2019 campaign in the USA where he also averaged more than four goals per game with Park Place. Often a focus of opposing teams, Pieres' ability to utilize the pass, in particular, a longer pass effectively is what often separates him from his peers.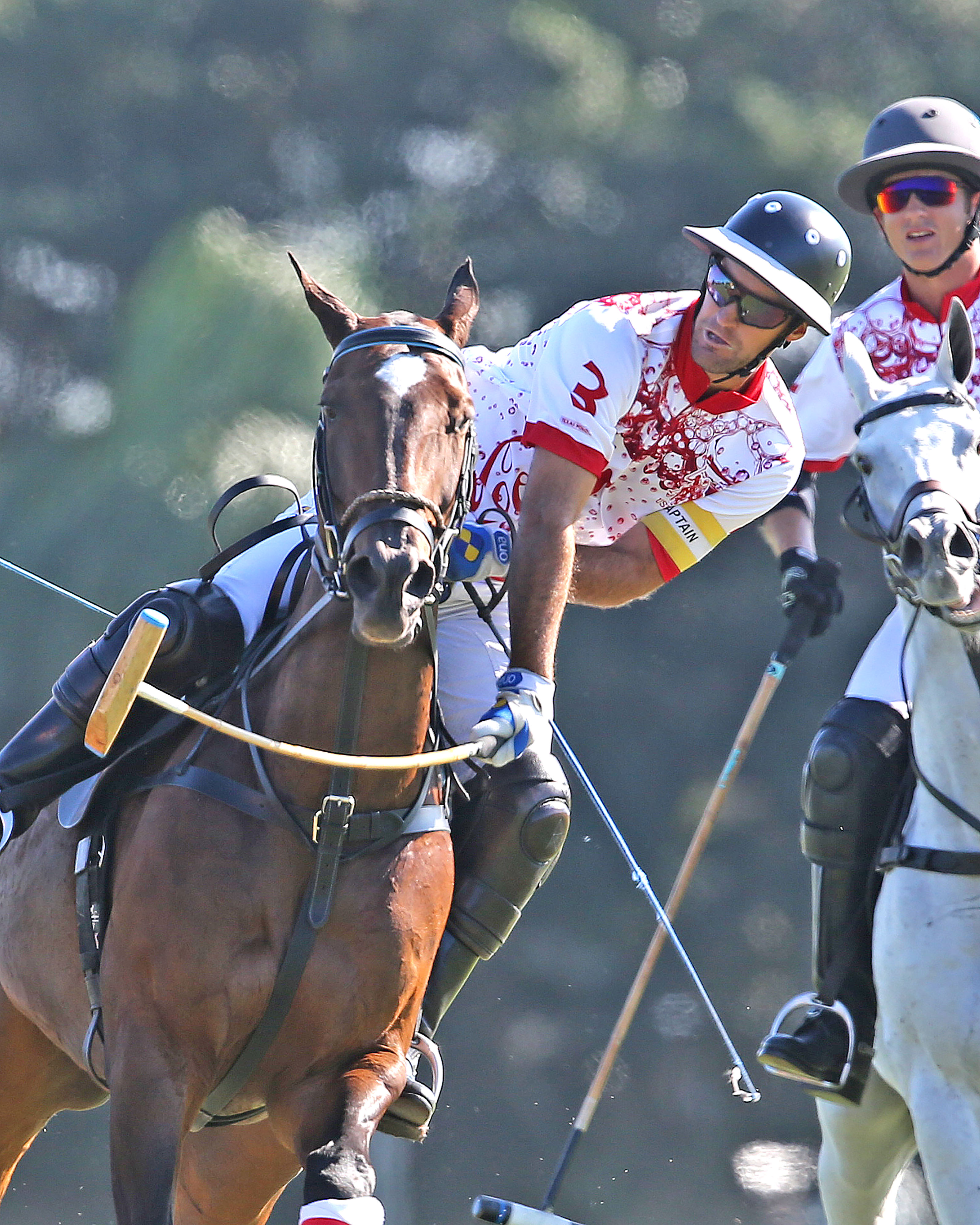 Building on his experiences at the 40-goal level in Argentina with Ellerstina where he also plays the #4 position, Pieres has emerged as a prototypical back, thwarting opponent runs to goal with solid positioning and long backhands to redirect play. The backhand pass is only one part of the equation of Pieres' all-around game as he excels in leading his teammates with a pass to goal, ranking sixth in assists per game last year for Coca-Cola. The combination of individual scoring and passing to teammates Julian de Lusarreta and Gillian Johnson results in Pieres having a significant impact on each game that he plays.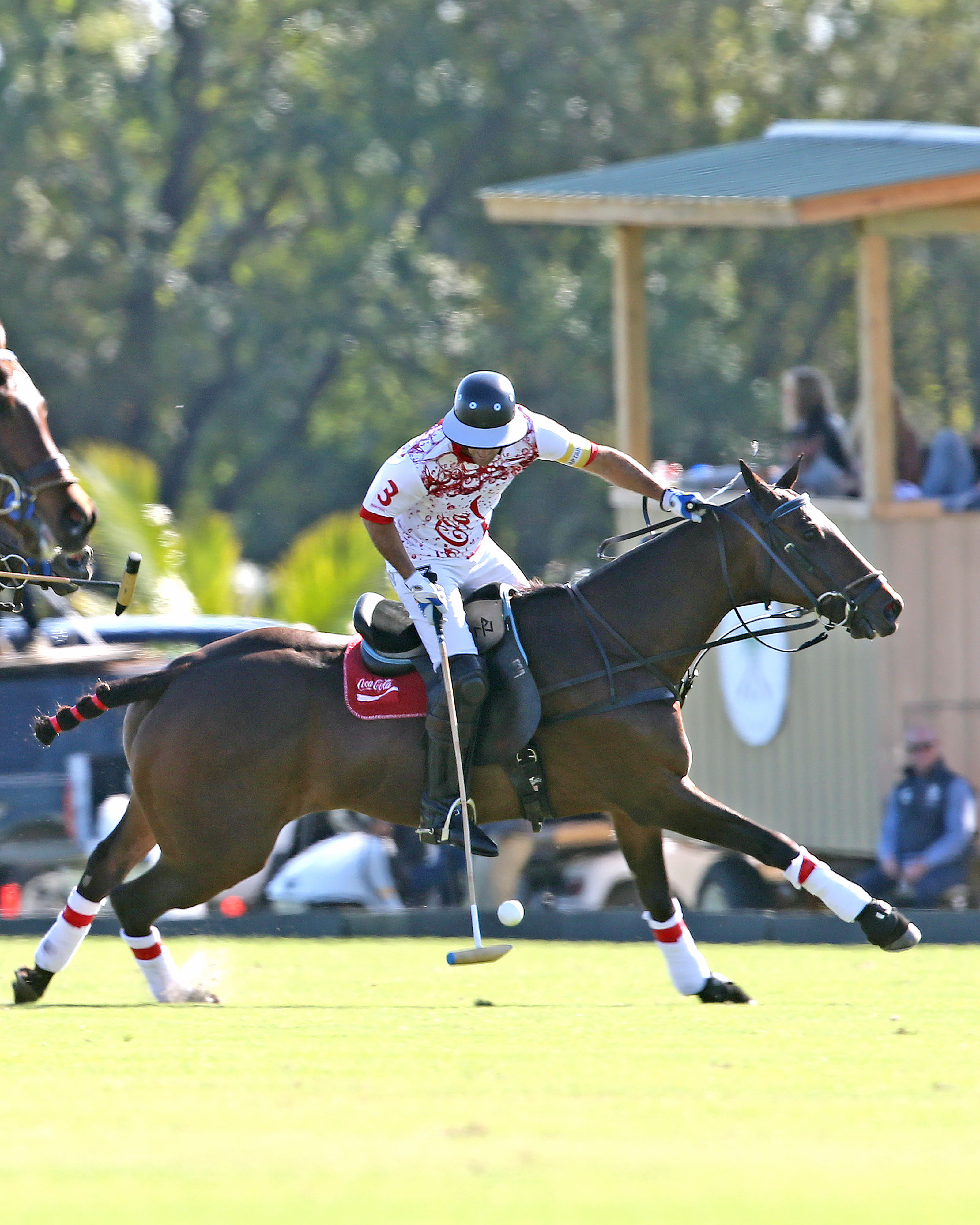 Entering Wednesday's opening game of the Gauntlet of Polo®, Pieres has a difficult task in slowing his brothers and Ellerstina teammates Facundo and Gonzalito Pieres, yet no player is more familiar with the duo. While a focus will be on scoring to match the firepower of Pilot, Pieres will look to effectively lead the attack and see contributions from de Lusarreta, Johnston, and last year's C.V. Whitney Cup® champion Mackenzie Weisz.
The first game of the 2021 C.V. Whitney Cup® is scheduled for Wednesday, February 17 at 1pm EST, with no general admission. The game will be livestreamed exclusively on Global Polo TV.