The newest addition to La Indiana's Gauntlet of Polo® line-up, Nico Escobar found immediate success helping La Indiana capture the 2020 USPA Gold Cup® with victories over Las Monjitas and Daily Racing Form in February after the tournament resumed at the International Polo Club Palm Beach. Holding a 4-goal handicap, Escobar has seen that handicap steadily rise in recent years and is scheduled to be increased to a 5-goal handicap on June 1, 2021, evidence of his consistent play at both the medium-goal and high-goal level across the country.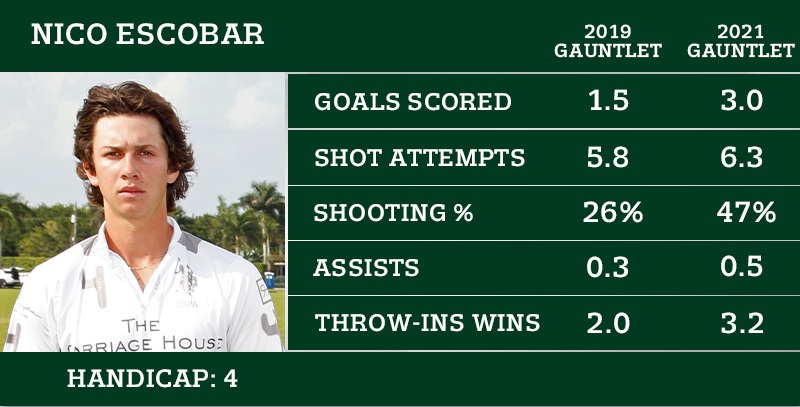 An active Team USPA member, Escobar has been excelling in competition across the USA, competing in Florida and California, while also honing his skills in Argentina. Recently capturing the 2020 Silver Cup®, Escobar has built a strong resume that includes back-to-back victories with the Florida Region in the 2016 and 2017 National Youth Tournament Series Championships, the 2017 Pacific Coast Open, and the 2019 Iglehart Cup at IPC. Escobar's impact in each of those titles is shown by his collection of Most Valuable Player trophies, awarded the honor in three of those five victories. At just 20 years old, Escobar is just at the beginning of his career despite the accolades he has received so far and after adding the 2020 USPA Gold Cup®, Escobar is setting his sights on the 2021 edition with La Indiana as they enter the upcoming semifinal against Tonkawa.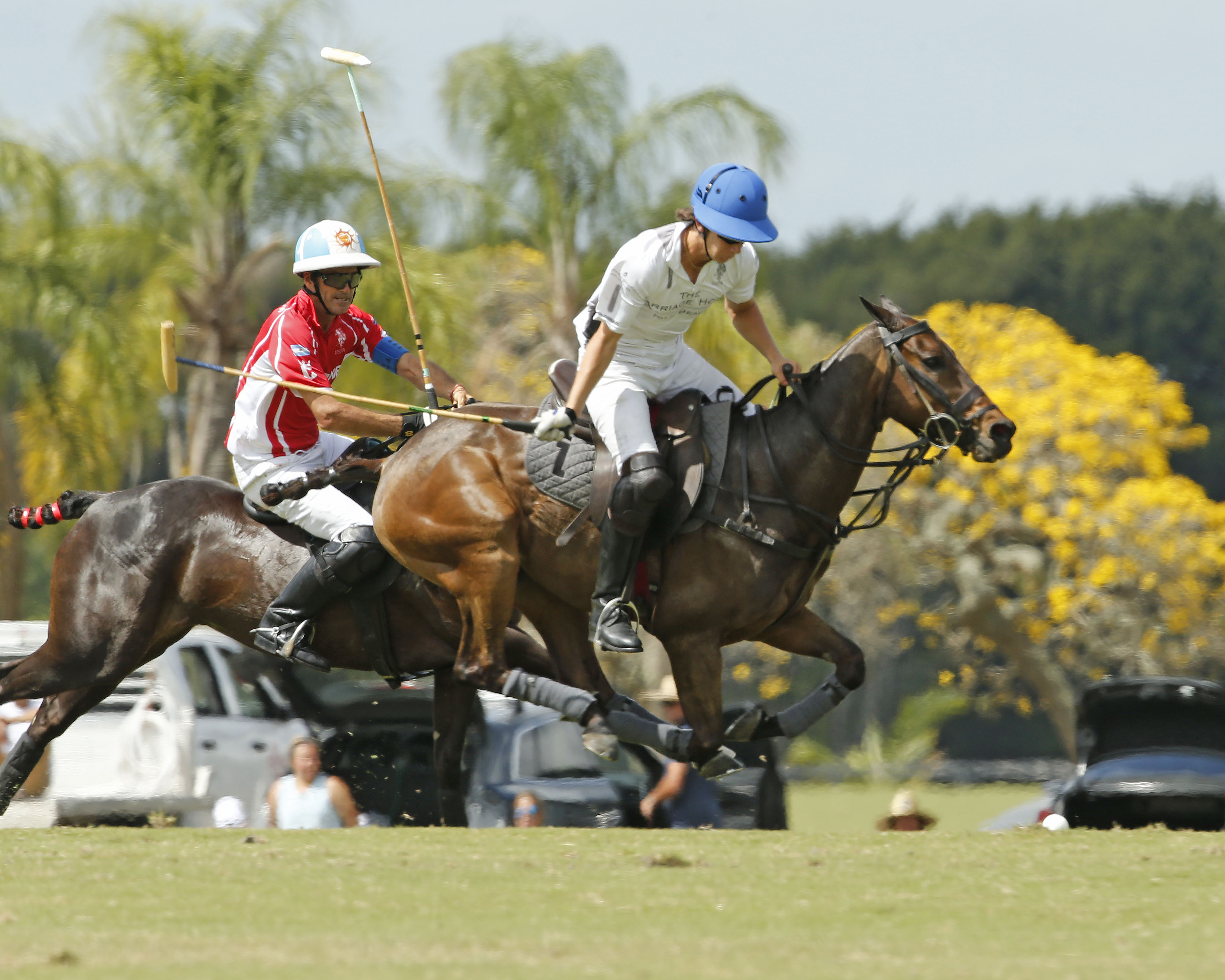 Last competing in the Gauntlet of Polo® in 2019 with Santa Clara, Escobar has stepped up his game to another level in 2021 with La Indiana, doubling his goal total to 3.0 goals per game and providing a secondary scoring option behind 10-goaler Polito Pieres. Leading the team in both field goals and shot attempts, Escobar has driven the La Indiana attack forward, displaying an impressive ability to run with the ball and advance down the field, a major reason why he sports the #1 jersey at the front of the game. Shooting nearly 50% from the field, Escobar provides an offensive punch for a La Indiana that currently leads all teams with 12.5 goals per game. Escobar's impact is also seen off the ball where he has displayed chemistry with Jeff Hall from their time together on Lucchese, helping to provide space for Pieres, while also pressuring higher-rated opponents to release the ball and cause turnovers.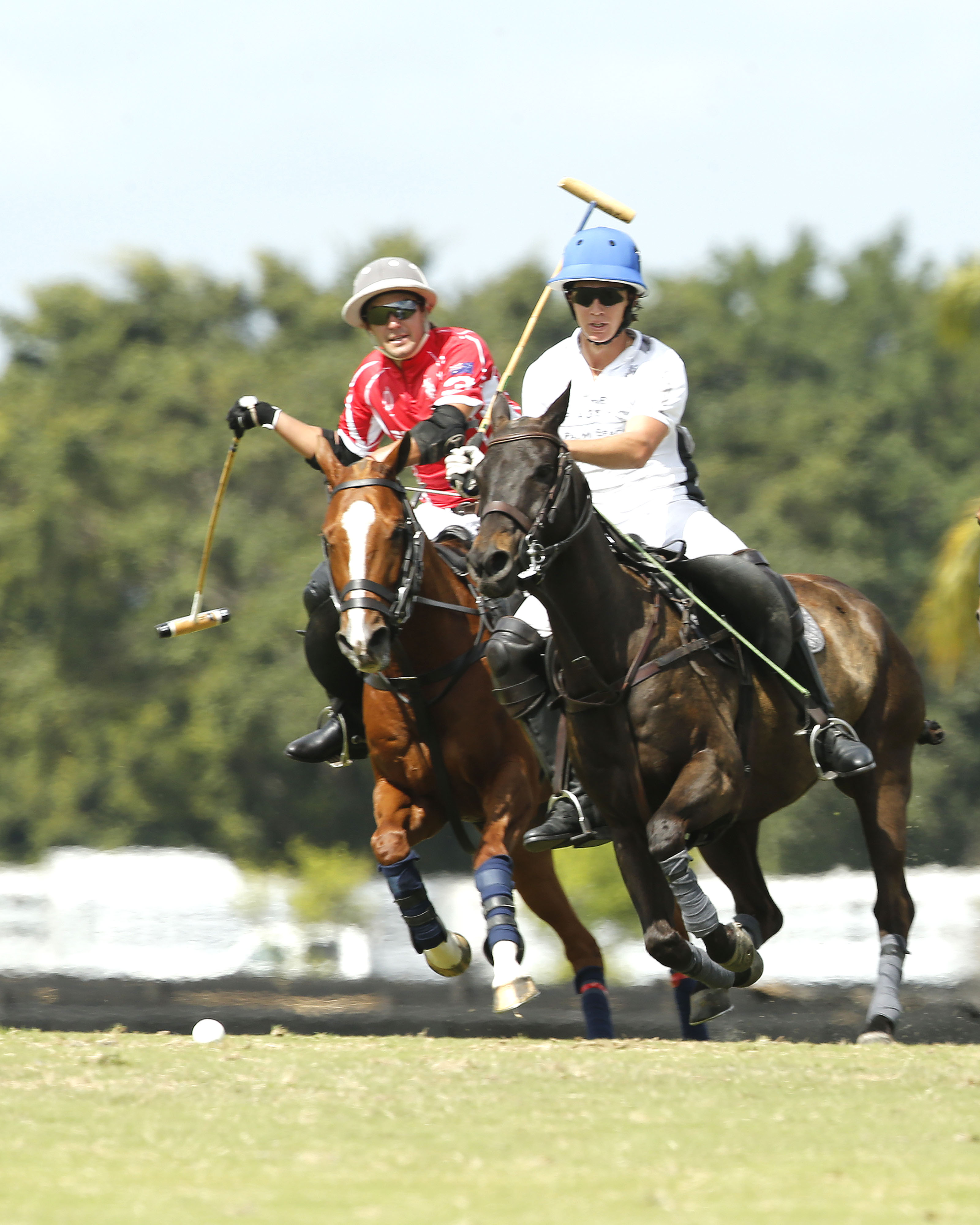 Nico Escobar returns to play with La Indiana on Wednesday, March 24 at 10:30 am EST when he faces his brother Lucas and the Tonkawa team for a spot in the USPA Gold Cup® finals. Polo matches at IPC are not open to the general public except for ticketed Sunday brunch. Online viewing is available with a subscription at globalpolo.com.