Miguel Novillo Astrada – Old Hickory Bourbon
Once holding a 10-goal handicap after winning the Argentine Triple Crown in 2003, Miguel Novillo Astrada has been the epitome of consistency, remaining among the elite players in the world with a current 9-goal handicap. Astrada leads Old Hickory Bourbon through the second leg of the Gauntlet of Polo™ at the International Polo Club Palm Beach after another successful year in Argentina with La Aguada, playing alongside his brothers Ignacio and Alejandro Novillo Astrada.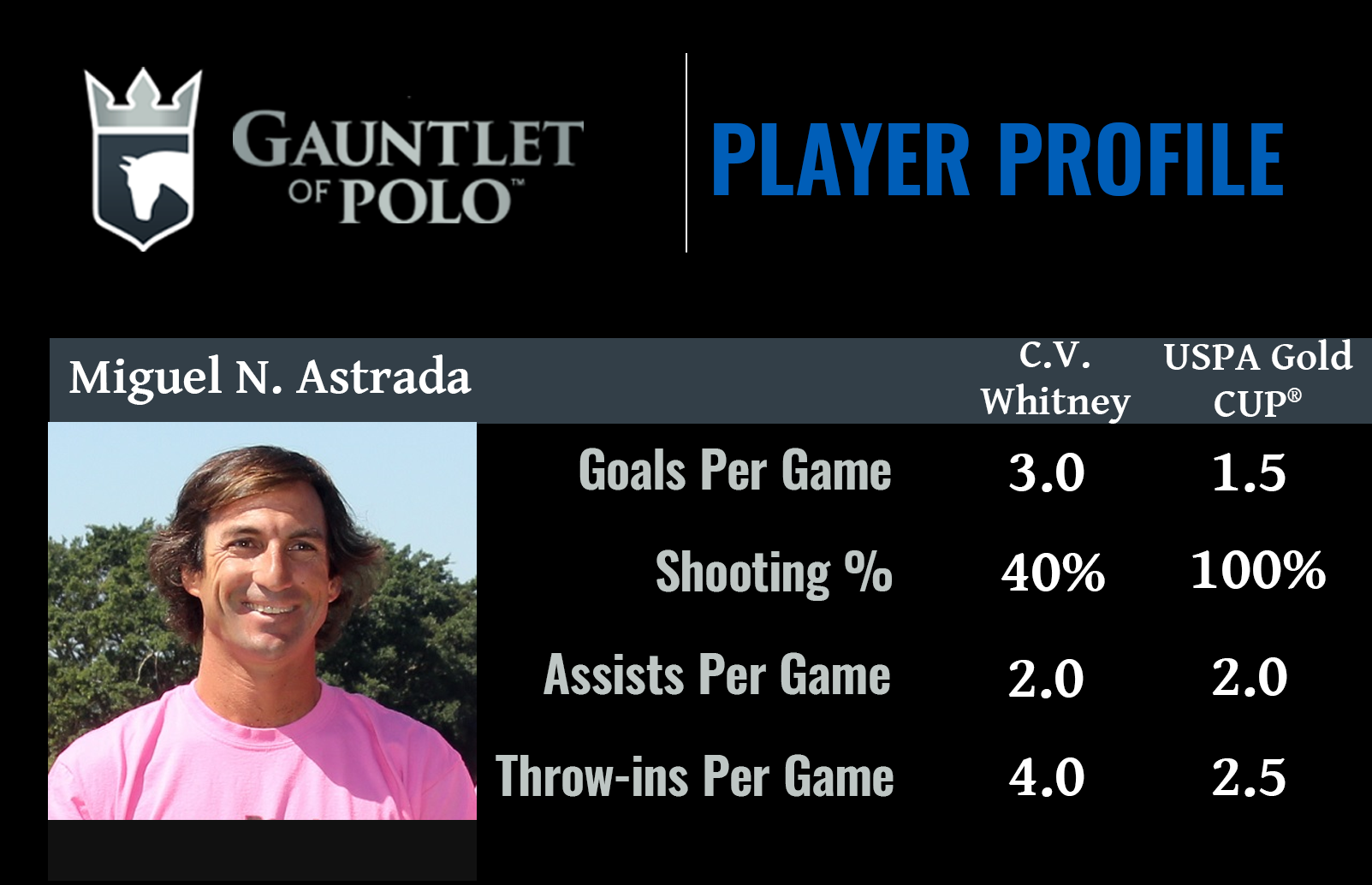 The impact of Miguel Novillo Astrada extends beyond goal scoring statistics, constantly making his teammates around him better by effectively seeing the flow of play and directing Old Hickory Bourbon's attack. The exceptional passing skill of Astrada has been a key characteristic to his success in the #3 position, acting as the transitional player from defence to offense for Old Hickory Bourbon. Whether it is at the 22-goal level or 40-goal level, Astrada affects the game in the same way by effectively anticipating the play and being a key player in moving the ball downfield with passes into space and on the mallet of his teammates. Astrada has directly contributed on over 50% of Old Hickory Bourbon's goals thus far this season, averaging 2.0 goals and 2.0 assists per game. Once gaining possession, Astrada has the ability to never seem rushed when on the ball, producing a calculated attack that allows his teammates to find open space.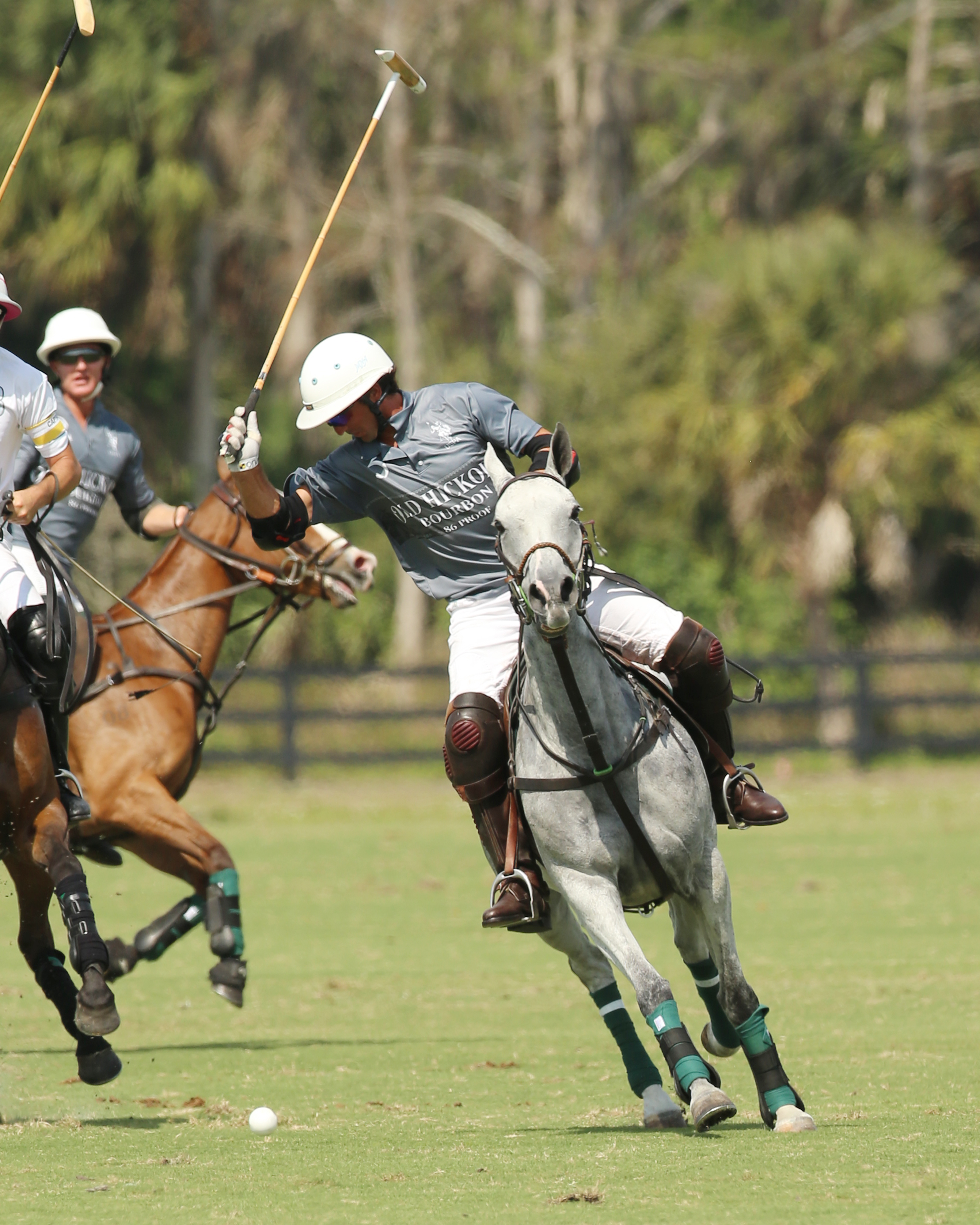 Often managing possession, Astrada has been essential in creating chances for his team, helping provide Will Johnston and Jason Crowder with scoring opportunities downfield. Astrada has led the team with 9 throw-in wins, quickly organizing the attack, while also being responsible for taking set plays alongside Stevie Orthwein. Defending the back of the game beside #4 positioned Orthwein, Old Hickory Bourbon relies on Astrada to both defend alongside Orthwein and drive to goal when the opportunity presents itself. Astrada does this with ease, thanks to a good recognition for when to extend himself on the attack. While Old Hickory Bourbon is searching for their first victory in the USPA Gold Cup®, they almost claimed that elusive victory in their opening game of the tournament in a 12-11 loss to Daily Racing Form, with Astrada leading the way with three goals in the contest. While his impact defensively and starting the attack is evident, it is when Astrada scores at a high rate, such as he did against Daily Racing Form that he provides a dynamic player that can push Old Hickory Bourbon into the win column.
Miguel Novillo Astrada, and Old Hickory Bourbon return to play at the International Polo Club Palm Beach on Tuesday against SD Farms.