Michael Bickford: La Indiana Polo Team
A regular presence in high goal polo worldwide, Michael Bickford is highly regarded as one of the top patrons with his La Indiana team, competing in some of the most prestigious tournaments in the sport, often challenging for the tournament title. Growing up in Connecticut and playing polo in Vermont, Bickford first made an impact on the high goal stage in the United Kingdom, battling for the Prince of Wales Trophy, which he has won twice, but returns to the International Polo Club Palm Beach (IPC) for the fourth consecutive year to lead La Indiana into competition. Entering his second year in the Gauntlet of Polo™, Bickford will look to capture his first tournament title at the IPC since the 2017 Joe Barry Cup, however, his attention first turns to a crucial semi-final match in the 2020 Ylvisaker Cup against Stable Door Polo.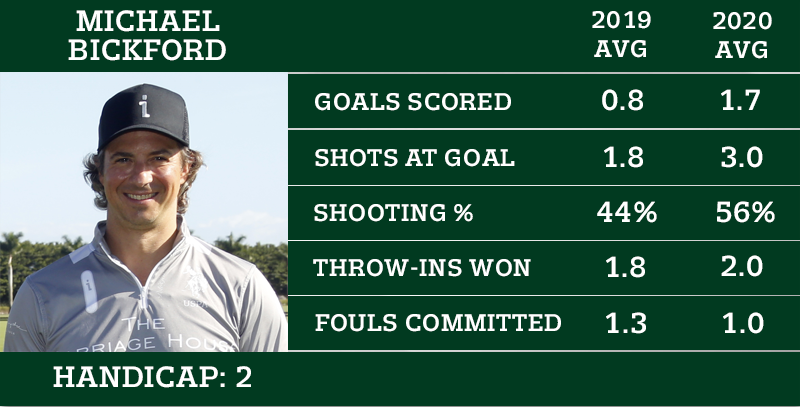 His experience on the elite stages of polo, both in the USA and worldwide, will serve Bickford well for the remainder of the Ylvisaker Cup, with a memorable 2018 season being a highlight of his career. Claiming the Cartier Queen's Cup in England for the first time after reaching the tournament final for the third consecutive season, Bickford also captured the Copa de Oro in Sotogrande just months later. After finishing the 2019 season with an injury, Bickford's debut in 2020 has been successful thus far, remaining undefeated through three games and contributing offensively with 5 goals on 56% shooting.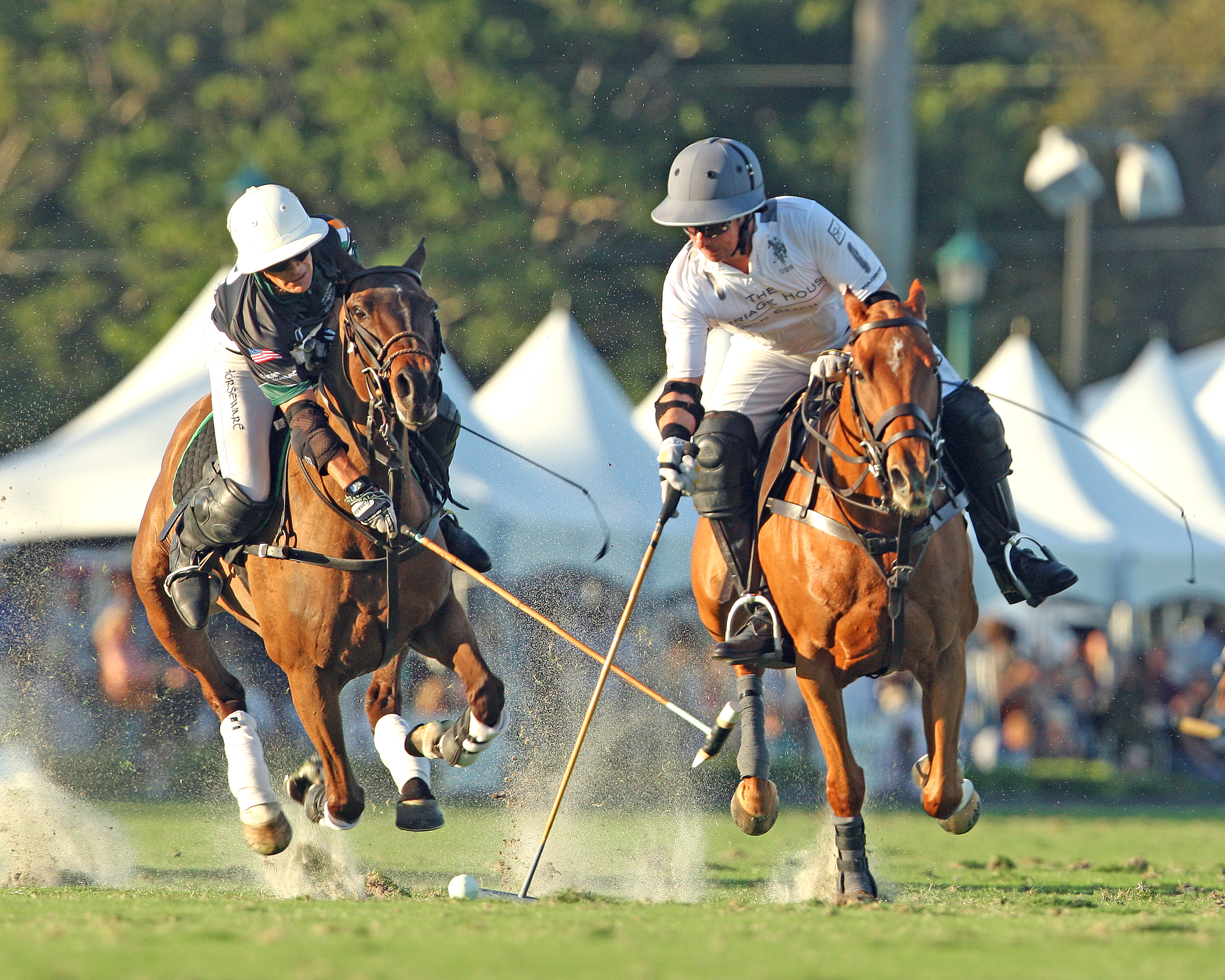 In the #1 position, Bickford has improved on his finishing ability around goal, scoring nearly a goal more per game, while also shooting over 10% higher than last year, providing an additional scoring threat for a La Indiana team that already boasts the tournament's leading scorer in Facundo Obregon. Holding a 2-goal handicap, Bickford is adept at receiving passes in behind the defence, running with accuracy to move the ball downfield. When not on the ball, Bickford often identifies and blocks higher-rated defenders, opening space for La Indiana regulars Jeff Hall and Facundo Obregon to attack goal. Lastly, Bickford's ability at the front of the line-up on throw-ins to gain possession gives La Indiana a significant advantage, a trend Bickford has carried into 2020 with 2.0 throw-in wins per game.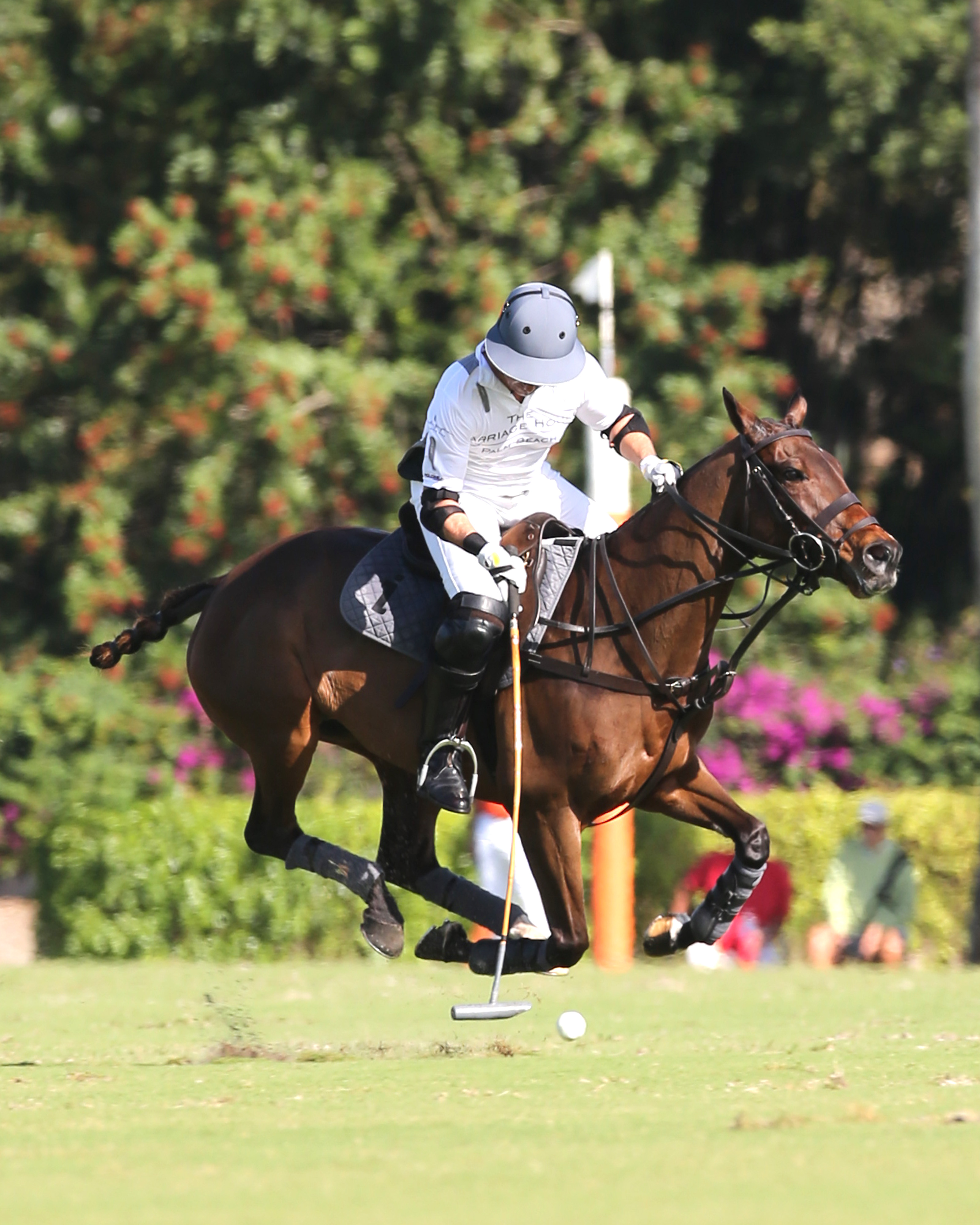 With his sights set on another successful year for La Indiana, Bickford will see the addition of 10-goaler Polito Pieres to La Indiana team for his second year in the Gauntlet of Polo™, fighting to challenge Pilot's undefeated run in 2019. Before the start of the C.V. Whitney Cup, two wins stand between Bickford and the Ylvisaker Cup title as he returns to play on the fields at IPC, facing Stable Door Polo at 12pm.