Matt Coppola – Las Monjitas
Two teams remain in the last leg of the Gauntlet of Polo™ with Las Monjitas joining Pilot in the CaptiveOne U.S. Open Polo Championship® final after a thrilling semi-final victory. With the score tied in the final minutes, Matt Coppola converted an impressive shot from distance, which proved to be the game-winning goal in the back and forth affair against Tonkawa. While Hilario Ulloa and Francisco Elizalde may garner the most attention for Las Monjitas, Coppola's efficiency from the field has been nearly unmatched, leading the CaptiveOne U.S. Open Polo Championship® shooting 90.9%.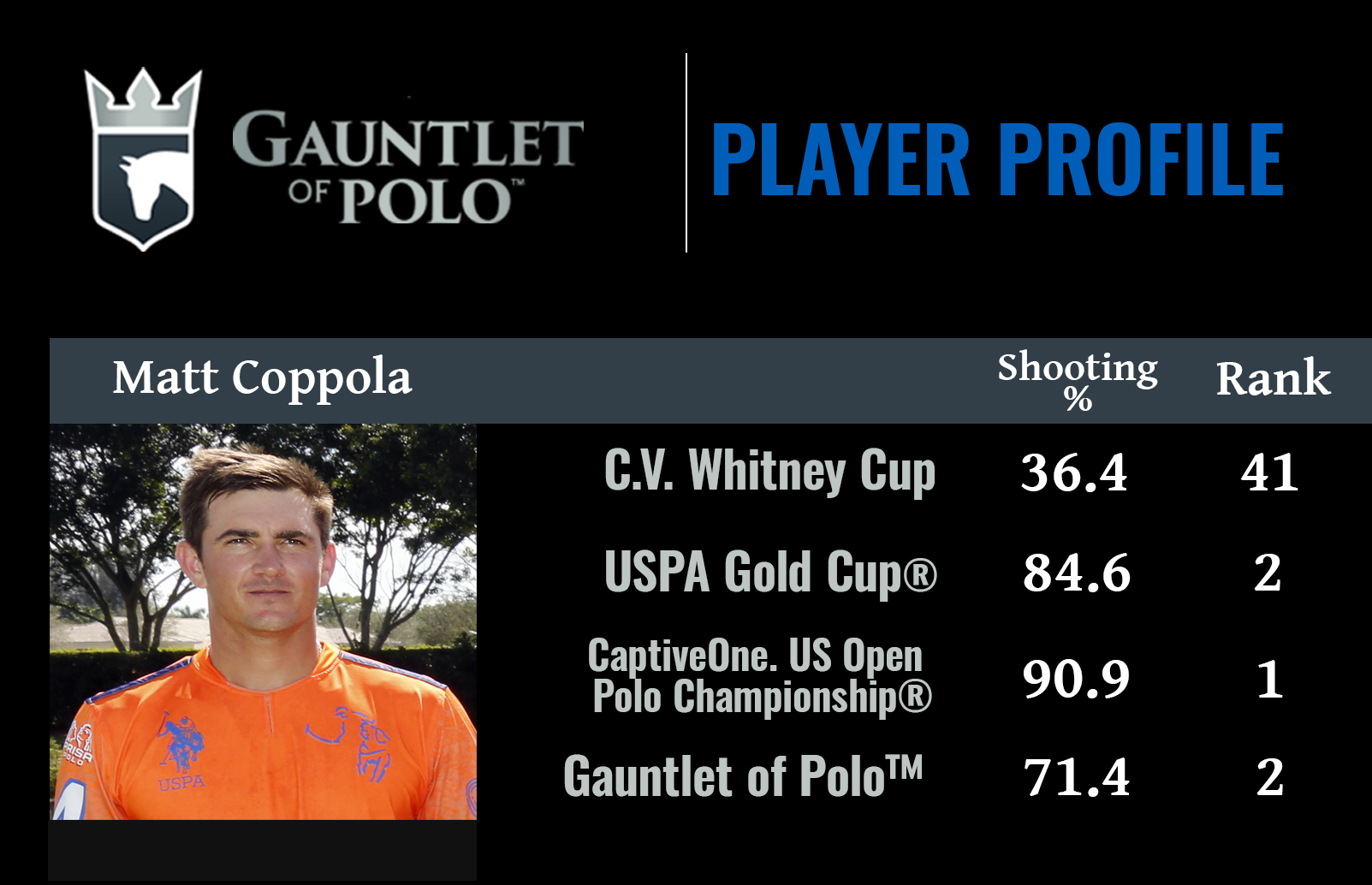 The American 4-goaler has been a key component to Las Monjitas' success in reaching the two of the three finals, including an 11-2 record for the season. In the #4 position, Coppola's awareness on the defensive end has allowed Ulloa and Elizalde to attack downfield and produce a potent Las Monjitas attack. When coming forward from the back position, Coppola has finished with accuracy, ranking second throughout the Gauntlet of Polo™ in shooting accuracy, scoring on runs to goal as well as from distance. Coppola's efficiency has extended to open play, reducing his turnovers by five turnovers per game, keeping the possession in Las Monjitas' favor. Facing a dominant Pilot team, maintaining possession will be at a premium, with Las Monjitas relying on Coppola to continue his controlled play and lead the counter-attack. Moving the ball downfield with proficiency, Coppola has passed the ball into space, along with receiving the ball on the run to keep the field advantage with Las Monjitas.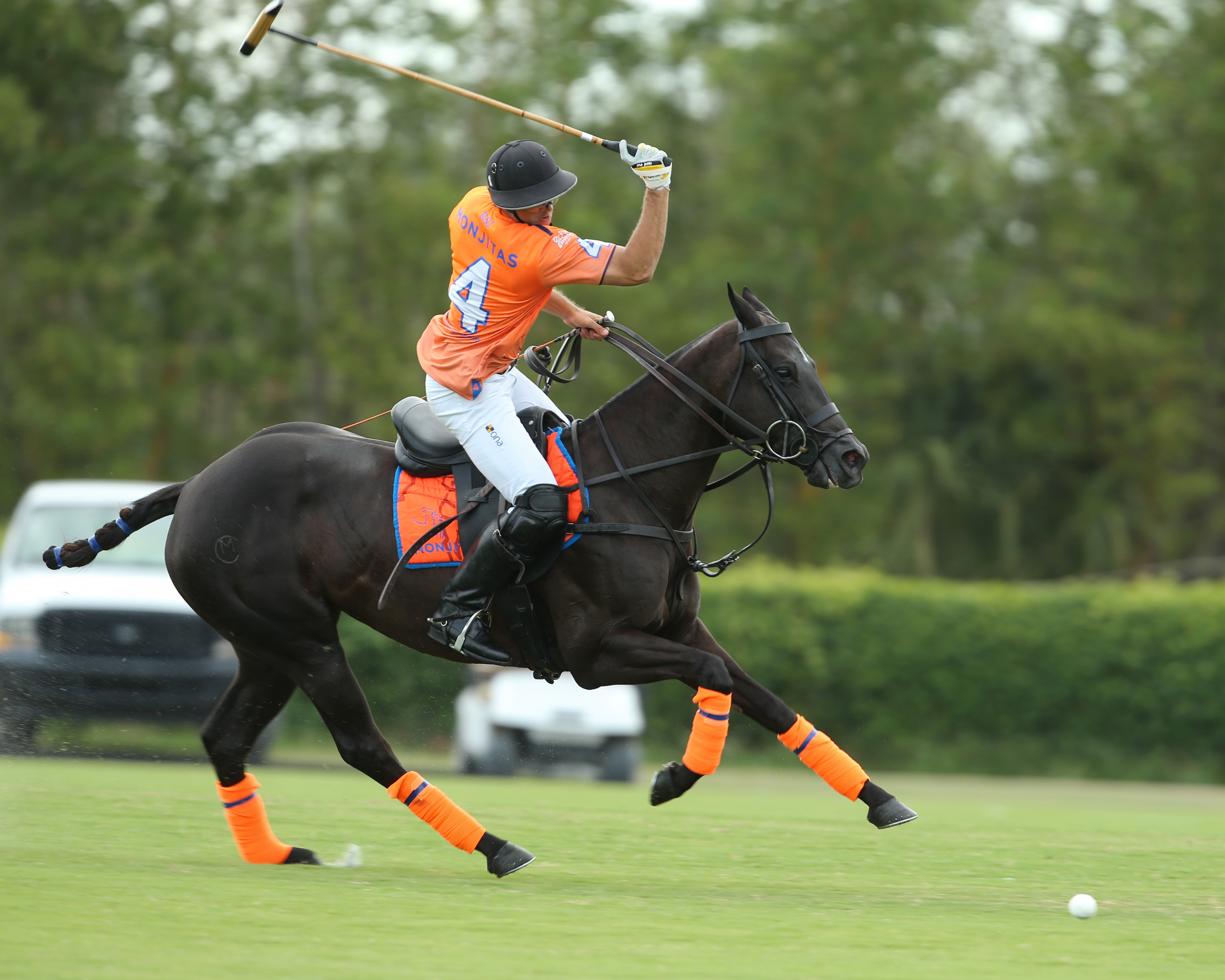 Facing Pilot in front of the grandstand on the U.S. Polo Assn. Field 1, Coppola will be tasked with working alongside Ulloa and Elizalde to slow the elite attack of Gonzalito and Facundo Pieres, while scoring at a rate that matches the highest scoring team in the Gauntlet of Polo™. With a $250,000 prize on the line, there will be immense pressure for both teams, but Coppola has shown he can excel in those situations, evident by the clutch goal in Thursday's semi-final, while also producing two assists in the game. A complete team effort will be required from Las Monjitas to upset the undefeated Pilot side, as Coppola's performance and impact on Las Monjitas as continually improved throughout the season as he looks for one more strong outing in Sunday's final at the International Polo Club Palm Beach.