Matias Magrini – Stable Door Polo
Joining Iconica in 2019 for the Inaugural Gauntlet of Polo™, Matias Magrini provided a veteran presence on Stable Door Polo, capturing the Most Valuable Player and the Iglehart Cup title in the opening final of the 2020 season at the International Polo Club Palm Beach (IPC). In the tense late stages of the final against Palm Beach Equine, Matias Magrini played a crucial role, scoring three of his team's five unanswered goals to finish the game and complete the impressive comeback for the victory.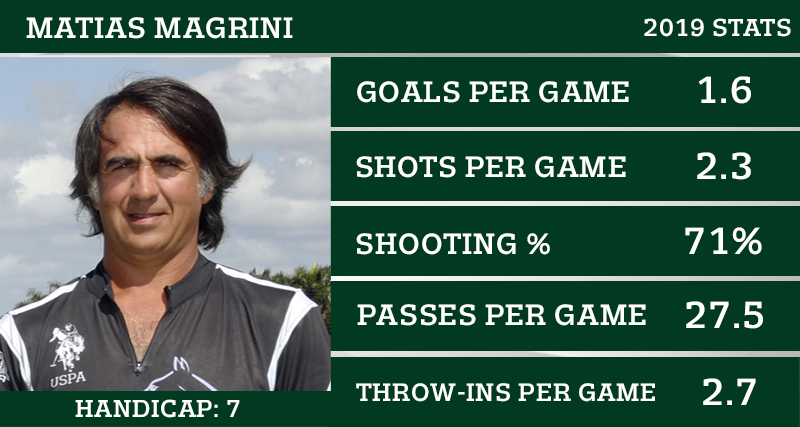 A native of Argentina, Matias Magrini reached the elite status of a 10-goal handicap in the USA back in 2007, capturing the USPA Gold Cup and US Open in successive fashion. Playing out of Meadowbrook Polo Club, Magrini now holds a 7-goal handicap with the privilege of playing alongside son Santino throughout the 18-goal tournaments at IPC. It is an opportunity he has had in recent years in tournaments throughout the USA, including recently competing against Santino as he did in the 2019 East Coast Open. In partnership with Russ McCall, Magrini was instrumental in creating the New Bridge Polo & Country Club in Aiken, South Carolina in 2000, with notable tournaments played there each year.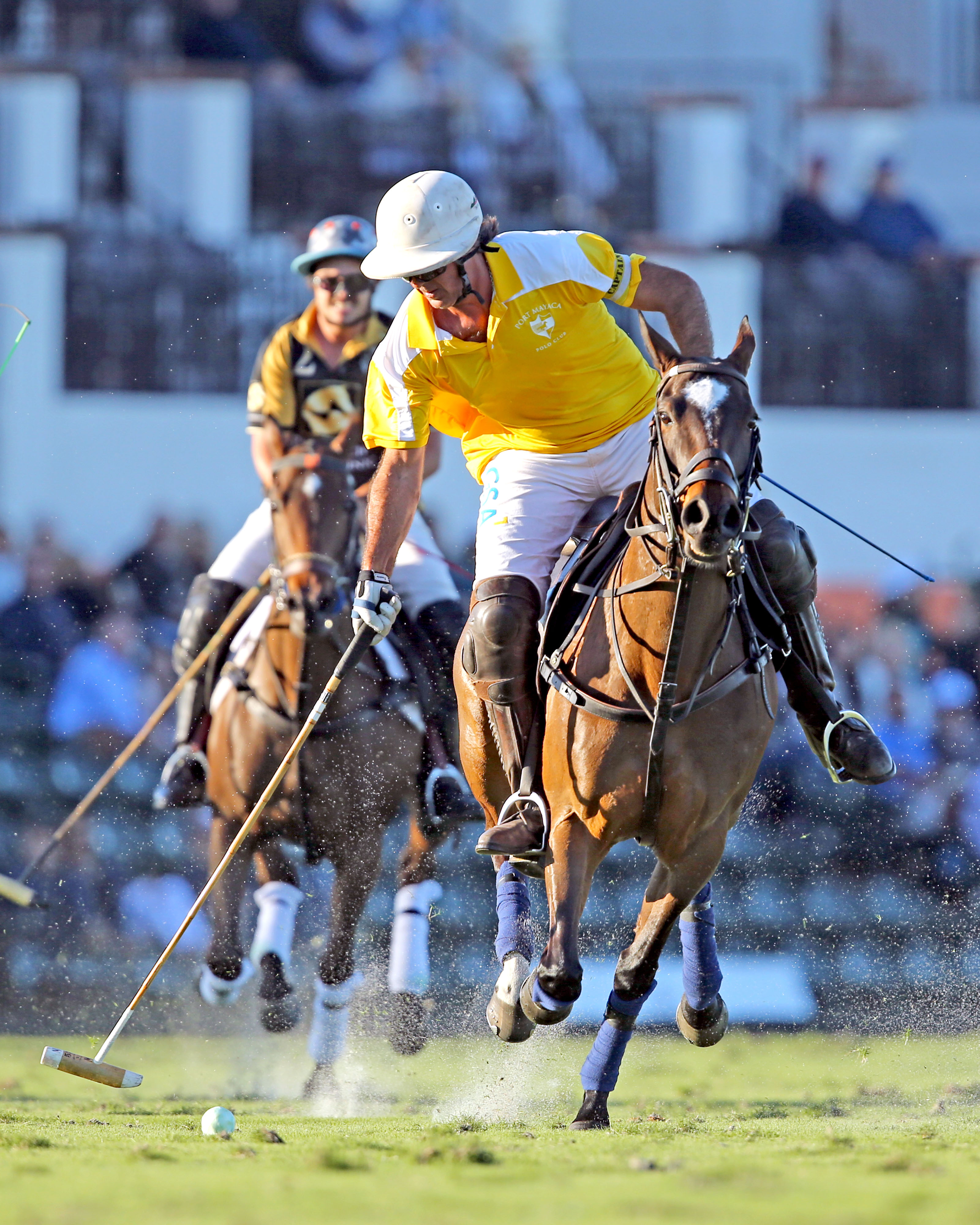 One of the few players who has translated his outdoor success to arena polo, Magrini is one of the top arena players in the world with an 8-goal handicap, capturing the 2016 U.S. Open Arena Polo Championship. While his immediate focus turns to the Joe Barry Cup, Magrini finds himself on a new team as a member of Santa Clara in the second year of the Gauntlet of Polo™, seeking to improve on last year's semi-final showing in the CaptiveOne U.S. Open Polo Championship®.
A player of high polo IQ that is effective at defending and directing the flow of play, Magrini is often seen in the #3 or #4 position, identifying the correct time to pass or run forward in the play. Finishing with 1.6 goals per game last year, Magrini has excelled to begin 2020, scoring three goals in each of his first two games. A player of efficiency, Magrini finished in the top 10 in shooting % last season, taking advantage of his opportunities around goal while still being an anchor on the defensive end. Finding success with former GSA teammate Henry Porter, who he was an Ylvisaker Cup finalist with in 2018 at IPC, Magrini has proven that he can captain a team to successful runs through some of the most elite tournaments worldwide.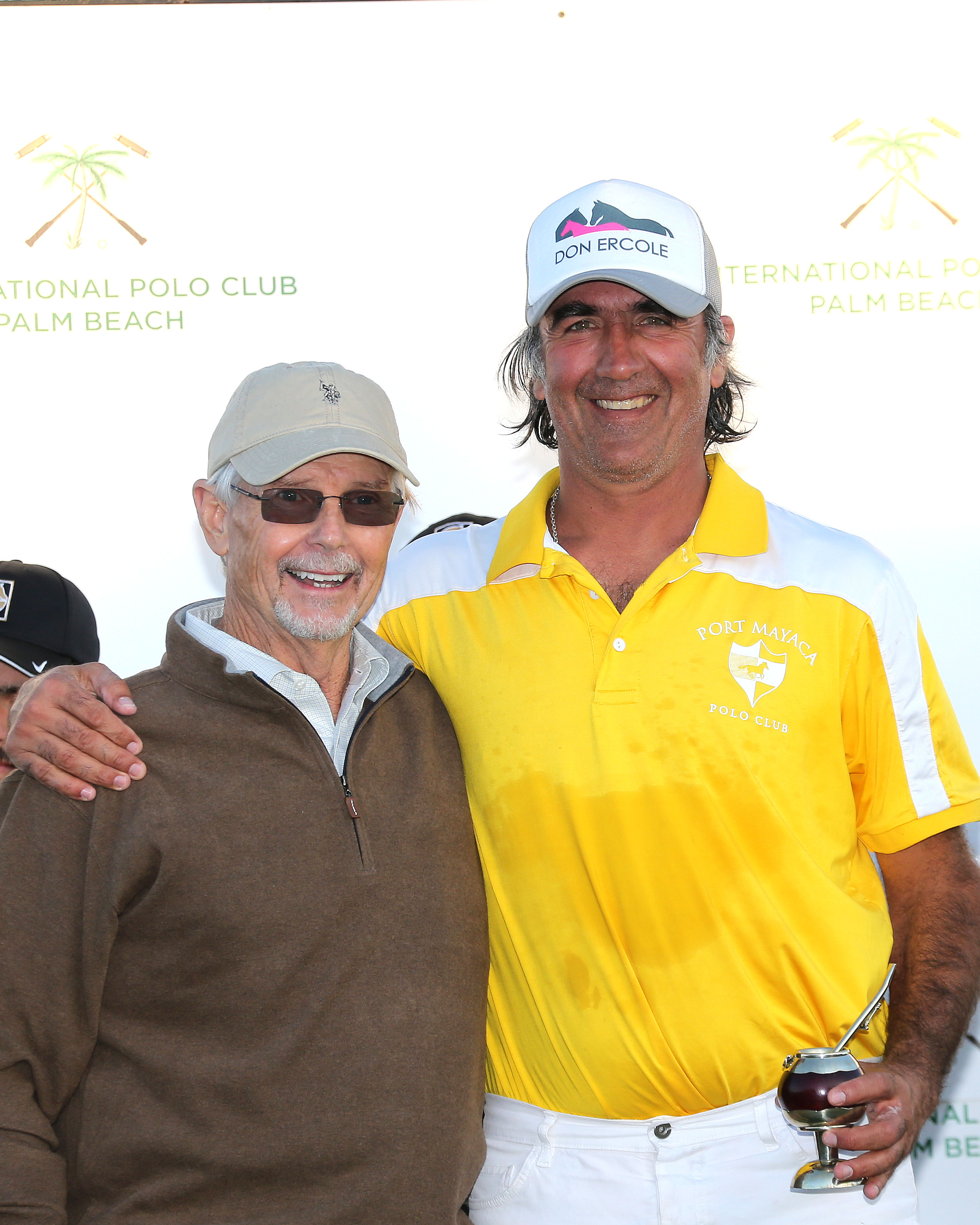 Magrini returns to play next Sunday on the U.S. Polo Assn Field 1 at IPC, where Stable Door Polo awaits the winner of Patagones and Palm Beach Equine to determine the Joe Barry Cup, a tournament Magrini last won in 2013.