Matias Gonzalez – Pilot Polo
The story of the season at the International Polo Club Palm Beach has been Pilot's unheralded run through the Gauntlet of Polo™, holding a perfect 15-0 record and just one win away from capturing the CaptiveOne U.S. Open Polo Championship® and the $1,000,000 prize. Producing the most prolific offense with 12.3 goals per game, Pilot is led by Facundo and Gonzalito Pieres, but it may be the performance of Matias Gonzalez that has given Pilot the extra edge to remain undefeated. The 3-goaler represented Team USPA at the recent FIP World Championships, using that experience to continually raise his level of play and make an instant impact at the high goal level. Playing his role to near perfection alongside the elite Pieres duo, Gonzalez has worked tirelessly off-ball while also contributing 1.8 goals per game on above average 54% shooting.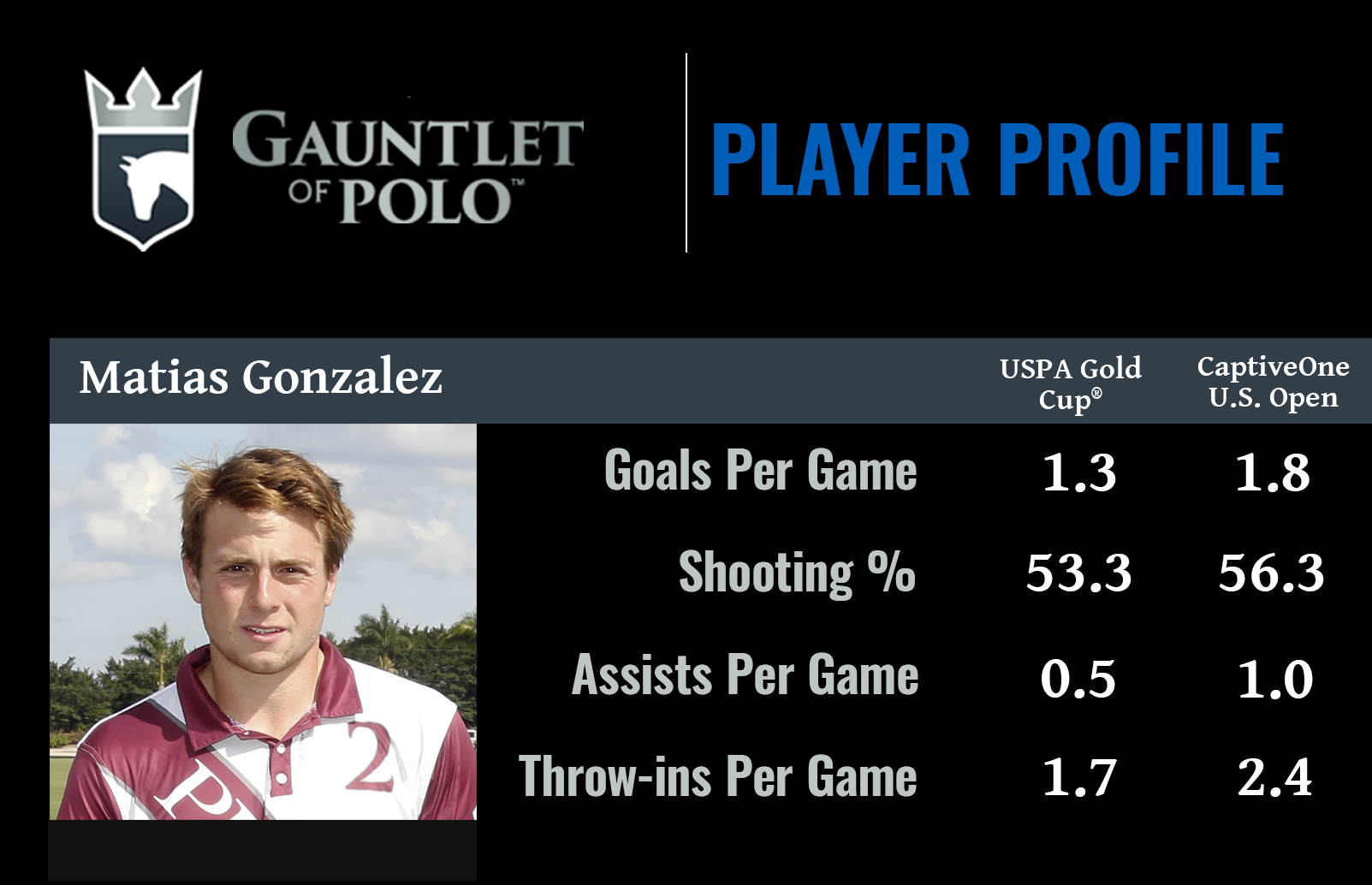 In the #2 position, Gonzalez has been very effective at blocking oncoming defenders to provide further time and space for Facundo and Gonzalito Pieres to pass and run into space. What has separated Gonzalez is his recognition to release forward for a pass downfield, utilizing his horsepower to receive the ball and finish with accuracy. Gonzalez has converted above 50% of his shot attempts in all three tournaments during the Gauntlet of Polo™, providing Pilot with a third scoring option to stretch defences, knowing they need to respect the finishing ability of Gonzalez. The chemistry of Gonzalez on Pilot has continued to grow, with his stats improving each tournament, evident by his goals per game, shooting %, assists per game and throw-in wins per game all increasing from the USPA Gold Cup®.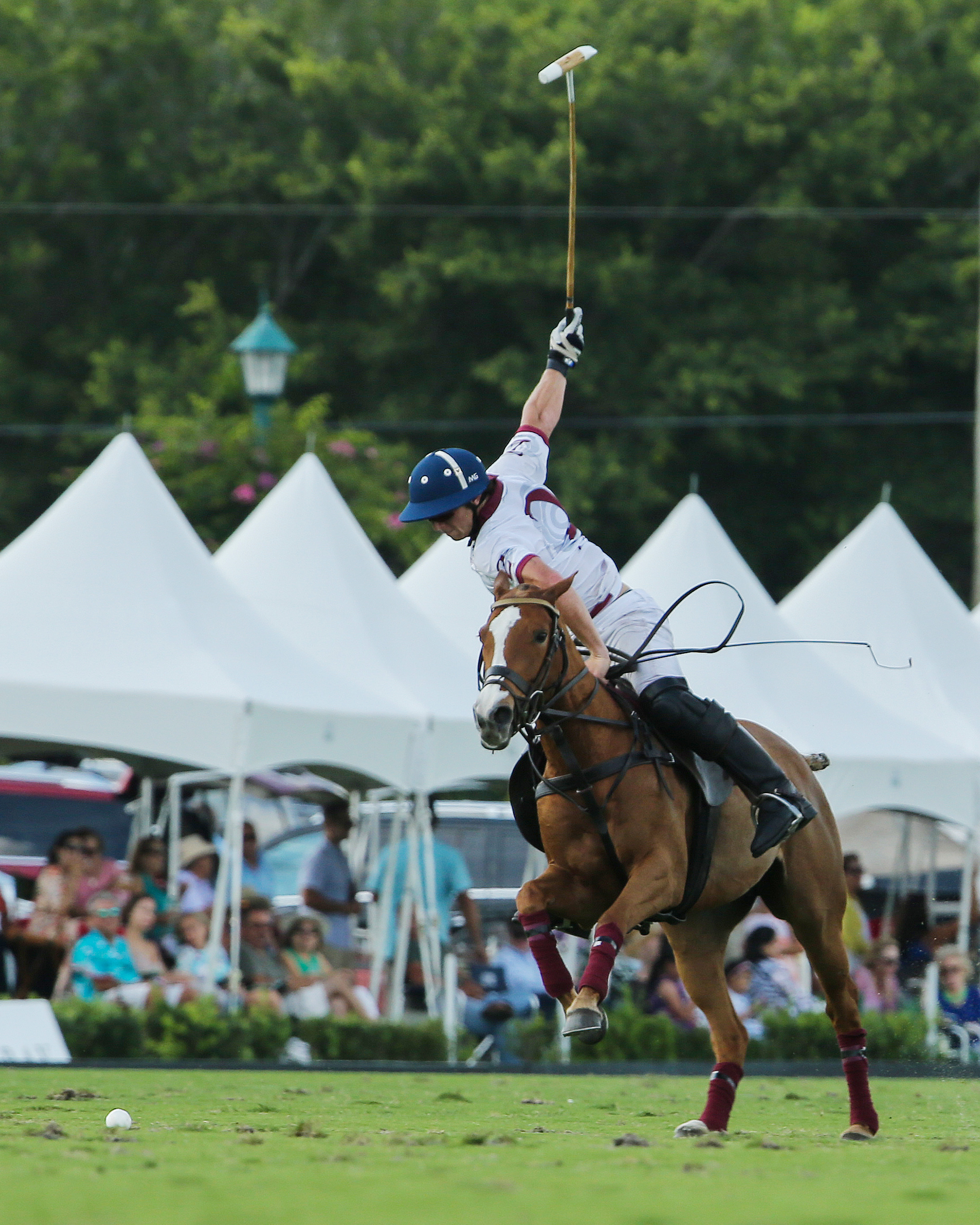 Gonzalez has been tasked with providing consistent defensive pressure on opposing team's top players, being a constant source of turnovers in favor of Pilot. The on-ball pressure has forced passes resulting in interceptions for Facundo and Gonzalito Pieres to begin a quick counter-attack, with Gonzalez abruptly changing directions to be a receiver downfield. That quick transition has been the basis of Pilot's success, creating quick offense that leaves their opponent a step behind. Dominating the throw-ins has also been key, with Gonzalez increasing his presence from the throw-in line, winning 2.4 throw-ins per game in the CaptiveOne U.S. Open Polo Championship® and keeping possession with Pilot. That high possession strategy has proved to be effective for Pilot throughout the Gauntlet of Polo™, remaining undefeated leading into Sunday's final against Las Monjitas. Gonzalez will be a key player in the final, pressuring Hilario Ulloa and Francisco Elizalde, while striving to outplay higher rated Matt Coppola, giving Pilot the advantage they need to complete a perfect season.