Mariano 'Peke' Gonzalez–Postage Stamp Farm
Just barely over 20 years of age, Mariano 'Peke' Gonzalez is competing in the Gauntlet of Polo™ for the second consecutive year, joining Postage Stamp Farm after a successful 2019 season with Iconica. Recently increased from a 5-goal to a 6-goal handicap, Gonzalez follows in the footsteps of his father Mariano, who currently plays for Equuleus. Despite the young age, Peke Gonzalez has a wealth of experience in some of the most competitive tournaments in the USA and Argentina, as well as representing Team USA in the 2018 Westchester Cup. Arguably a highlight of his young career, Peke won the 2017 Copa Provincia in Argentina, playing alongside his father in a tournament that had been won by his grandfather back in 1958. The latest generation in a polo-playing family, Gonzalez has risen through the sport at a rapid rate, striving to reach the level of the elite players in the world.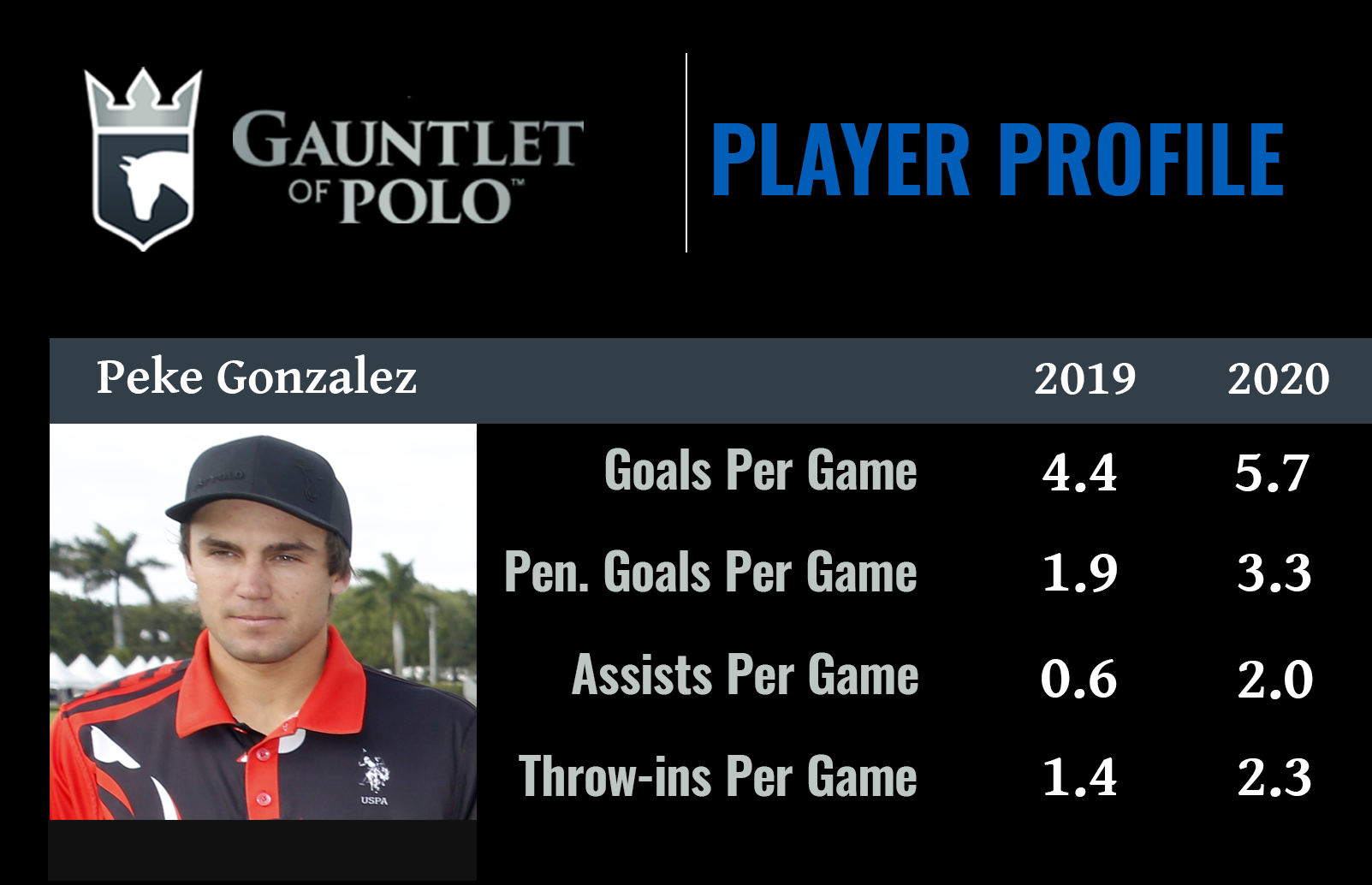 Emerging onto the high-goal scene at the International Polo Club Palm Beach with notable organizations such as Orchard Hill and Valiente, Gonzalez's jump to the 22-goal level began in 2019 with Iconica. Just two years earlier in 2017, Gonzalez held a 4-goal handicap, with his play at the International Polo Club Palm Beach warranting a handicap increase in three of the last four years. A steady progression by playing with top players each season, Gonzalez's improvement was highlighted in the inaugural Gauntlet of Polo™ when he reached the semi-finals of the CaptiveOne U.S. Open Polo Championship®. An integral part of Iconica's success, Gonzalez led the team with 4.4 goals per game despite being the third-highest rated player on the team.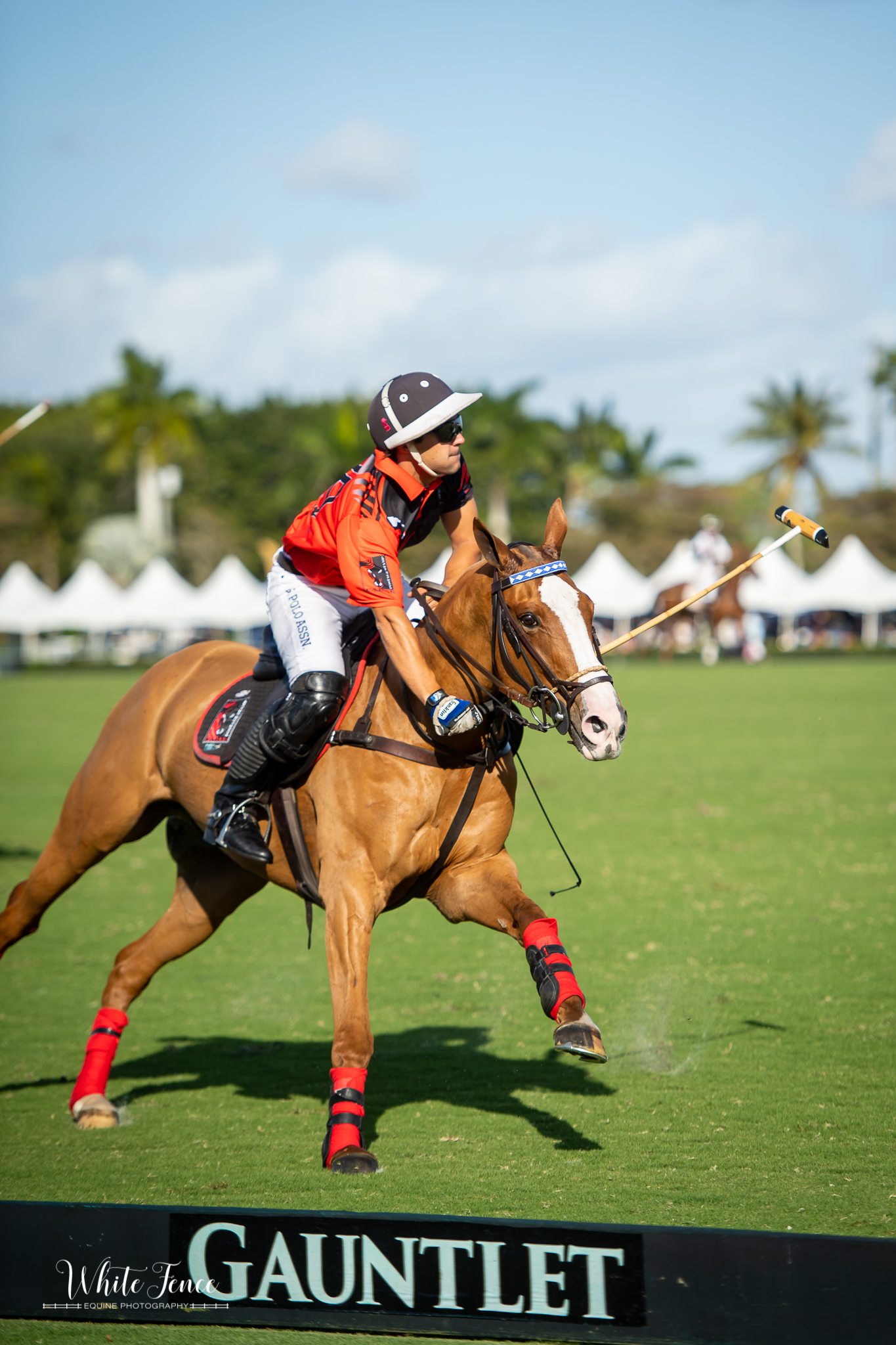 Now a member of Postage Stamp Farm, one of two teams yet to lose this season, Gonzalez has been a standout player, ranking fourth among all players with 5.7 goals per game which places him alongside the notable 9-goal and 10-goal players in the Gauntlet of Polo™. While his father has consistently been one of the best penalty takers in the sport, Peke Gonzalez has stepped into that responsibility for Postage Stamp Farm and performed admirably, scoring 10 penalties in just three games. The addition of penalty shooting contributes to Gonzalez's already well-rounded game, as he has an exceptional ability to finish around goal, but also defend with high pressure without fouling. However, the evolution of Gonzalez's play this season might be most evident by his ability to find teammates with the pass, collecting six assists, matching his total from all of last season. Playing in front of experienced players Mariano Aguerre and Lerin Zubiaurre, Gonzalez has continued to push the Postage Stamp Farm forward, resulting in the second-best offense thus far at 11.7 goals per game.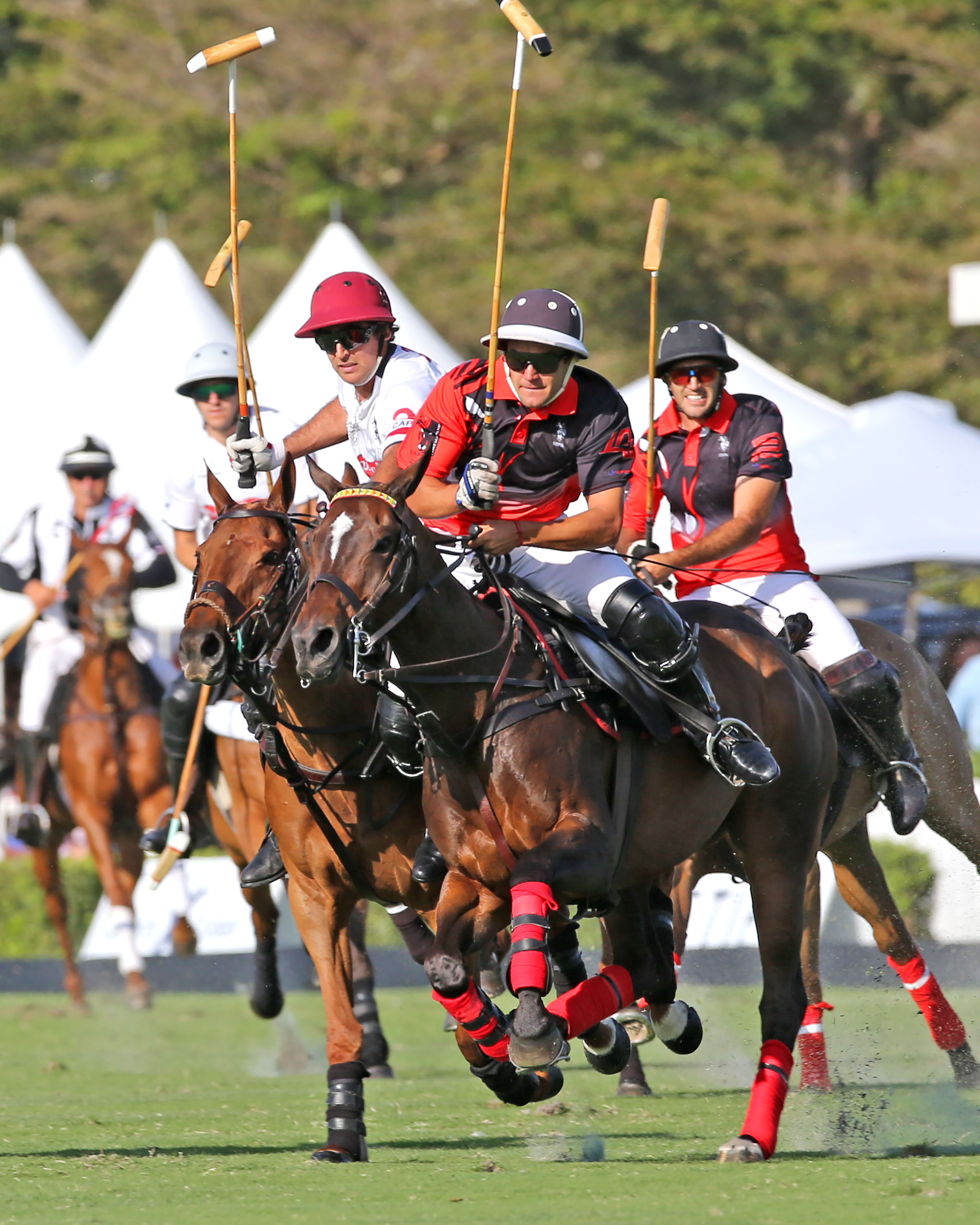 Postage Stamp Farm puts their undefeated record on the line in an anticipated match against C.V. Whitney Cup finalists La Indiana on Wednesday at 10am at the International Polo Club Palm Beach.