Mariano 'Nino' Obregon Jr. returns to the Gauntlet of Polo® for the third consecutive year at the International Polo Club Palm Beach (IPC), joining Cessna after playing with Santa Clara in 2019 and Dutta Corp in 2020. Joined at the professional level in the USA by his three brothers (Facundo, Juan Martin and Geronimo), Mariano, the oldest, comes from one of the more notable polo playing families to have played in the highest levels of competition at IPC. Beginning to compete at the age of 12 in Argentina, Mariano is currently the highest rated Obregon at 7-goals, bringing a well-rounded game to Cessna by providing everything from penalty taking duties, to playmaking and a defensive proficiency that is crucial to Cessna.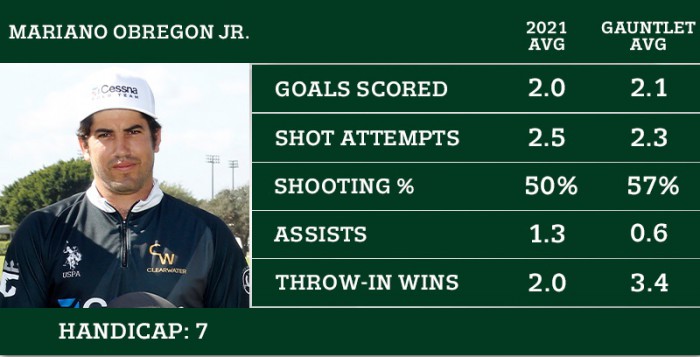 Reuniting with Jared Zenni for the first time since they were teammates with Daily Racing Form in 2018, Mariano is looking to recapture the magic that produced one of the more memorable upsets at IPC when Daily Racing Form defeated Valiente in the final of the 2018 CaptiveOne U.S. Open Polo Championship®. A crucial member of that championship winning team, that year proved to be one to remember for Obregon Jr. as he then travelled to Santa Barbara where he captured the Pacific Coast Open with Klentner Ranch for the first time, averaging an impressive 4.2 goals per game to lead the team. At IPC, Obregon Jr.'s success has also translated to the arena, where he competed in the first edition of Gladiator Polo in 2019 and was named Most Valuable Player as part of the winning Dublin team.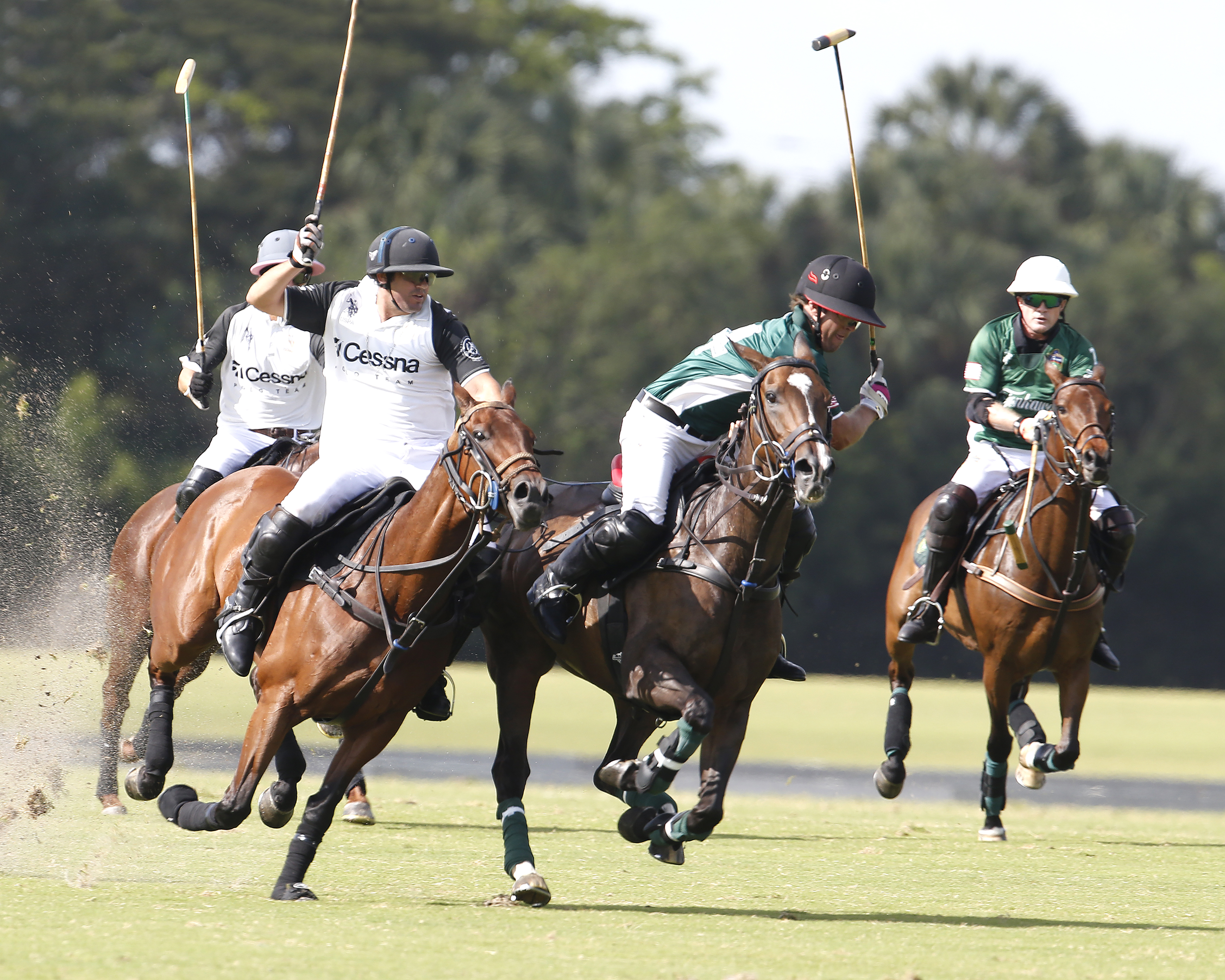 Although he is a new member of Cessna, Mariano is no stranger to the Gauntlet of Polo®, competing since the inaugural season in 2019 and excelling among the top players in the world. Stepping into a leading role with Dutta Corp in 2020, Obregon averaged 3.3 goals per game and has a shooting accuracy above 50% from the field in each season, a trend he has carried into 2021. Passing off the majority of penalty taking duties with Cessna to Jared Zenni, Obregon has seen a slight dip in production offensively from, but still averages 2.0 goals per game while bearing a large responsibility defensively in marking opponent's top players. The balanced team attack of Cessna has seen them utilize the pass to create scoring chances, with Obregon joining Zenni and Ezequiel Martinez Ferrario averaging 1.3 assists per game.