Mariano Gonzalez – Equuleus 
Four teams remain in the USPA Gold Cup®, including an Equuleus team that produced an impressive victory over Las Monjitas to advance at the International Polo Club Palm Beach. In a continuing trend throughout the tournament, Mariano Gonzalez has stepped up offensively, providing Equuleus with a stable presence defensively, but leading his team's attack from the field and the penalty line. The experienced 7-goaler has helped Equuleus hold a 3-1 record in the tournament with their lone loss coming to Iconica in overtime, with Gonzalez scoring 4.5 goals per game, ranking sixth among all players.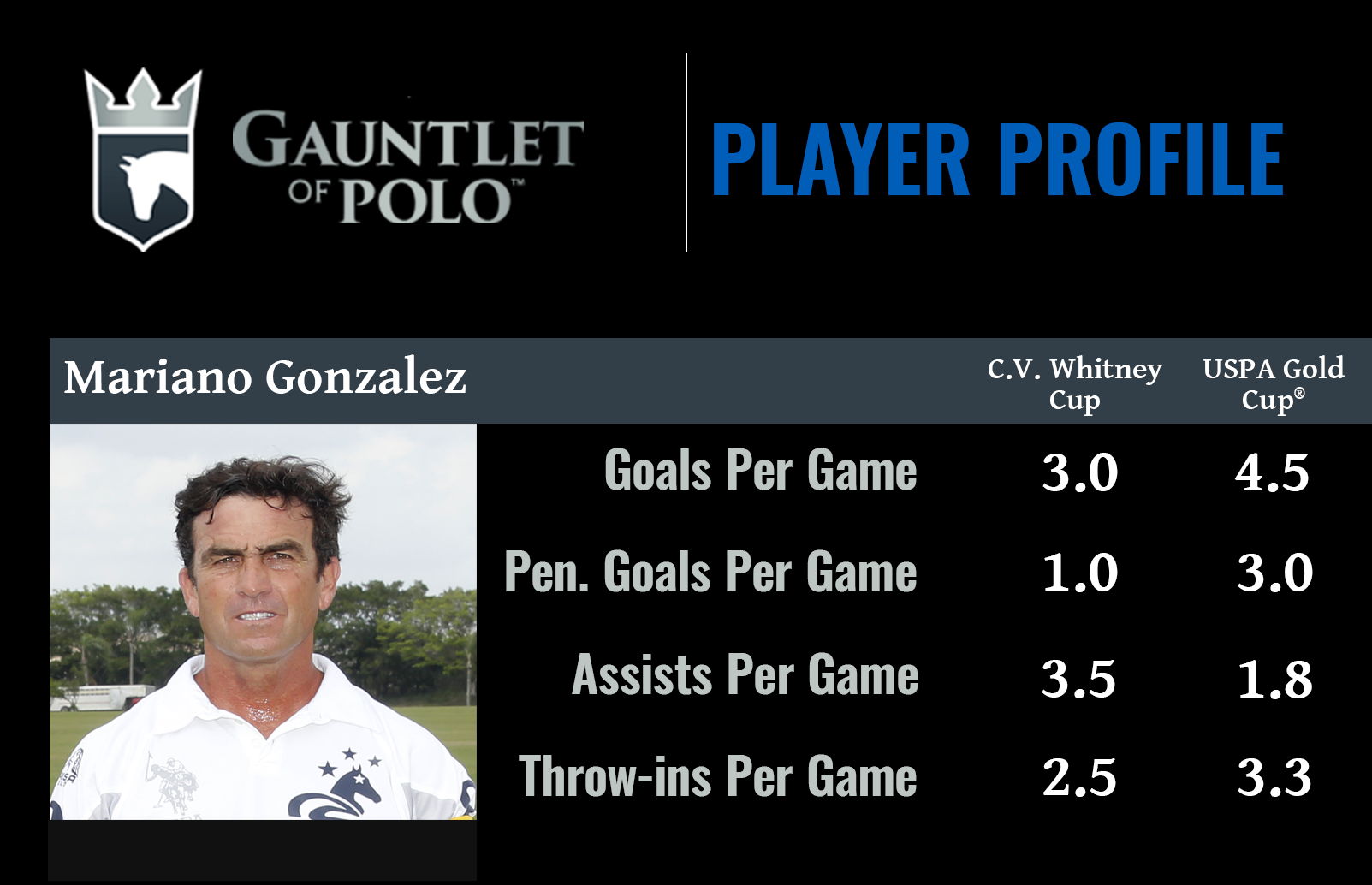 Falling to Pilot in the quarter-finals of the C.V. Whitney Cup, Equuleus looks for a different outcome in their second game against the currently undefeated Pilot, relying upon Gonzalez to continue his strong performance in the USPA Gold Cup. Improving his scoring output from 3.0 goals per game to 4.5, Gonzalez has been crucial to Equuleus' success, especially when considering his impact from the penalty line. Tied for fourth with 3.0 penalty goals per game, Gonzalez has taken advantage of his team's attack that has pressured opposing defences into committing fouls. Converting 66.7% of his penalty attempts, Gonzalez will go head-to-head against Facundo Pieres, needing an exceptional performance to lead Equuleus to victory.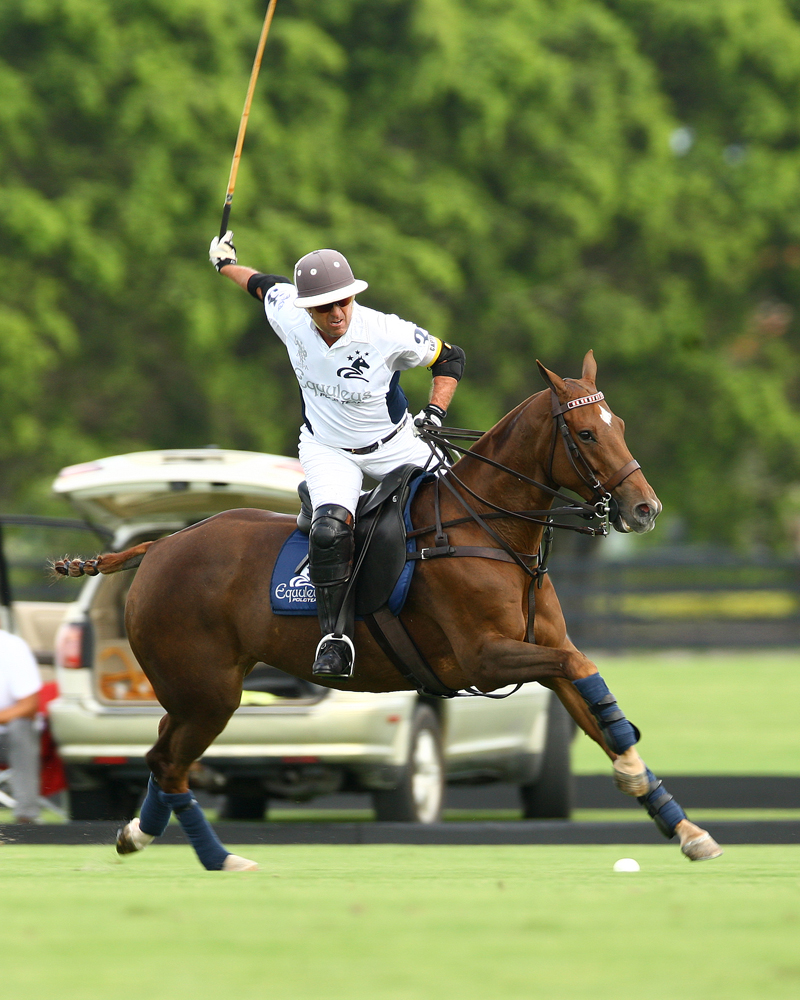 Commonly considered an elite penalty shooter, Gonzalez's influence has extended to open play for Equuleus, leading the team with 2.3 assists per game in the Gauntlet of Polo™. A high polo IQ has allowed Gonzalez to effectively manage the game from the #4 position, finding Magoo and Ignacio Laprida with accurate passes, while not overextending himself to leave Equuleus vulnerable for the counter-attack. Through their six games, Equuleus' defense has been elite, allowing just 8.0 goals per game, conceding 10 goals just twice this season. While the activity of the Laprida brothers in the middle of the field contributes to Equuleus' defence, the stability of Gonzalez in the back of the game has had a ripple effect in Equuleus' transition to offense. In facing Pilot, Gonzalez will be responsible for containing the duo of Gonzalito and Facundo Pieres and preventing them from getting in behind the defence for uncontested runs to goal. If the Equuleus defence led by Gonzalez can cause turnovers, assisting at a high rate can lead to quick offense for Equuelus as the seek to hand Pilot their first defeat at the International Polo Club Palm Beach on Friday at 4pm.