Lucas James – Aspen 
Coming off a second-place finish in the USPA Gold Cup®, Aspen continued their strong play with a dominating victory in their CaptiveOne U.S. Open Polo Championship® debut, defeating Cessna Polo Team 14-8. Aspen was led by an exceptional performance from Lucas James, who finished with an impressive eight goals, converting an impressive 88% of his shot attempts to capture MVP honors on the U.S. Polo Assn. Field 1 at the International Polo Club Beach. Rated at a 7-goal handicap, James has been crucial to Aspen's success in the #2 position, although he transitions to the back of the game as well as any player in the tournament. Often times thrust into a defensive role, James' efforts have helped teammate Polito Pieres attack forward to score 5.0 goals per game, knowing that James is a steady presence in preventing a counter-attack.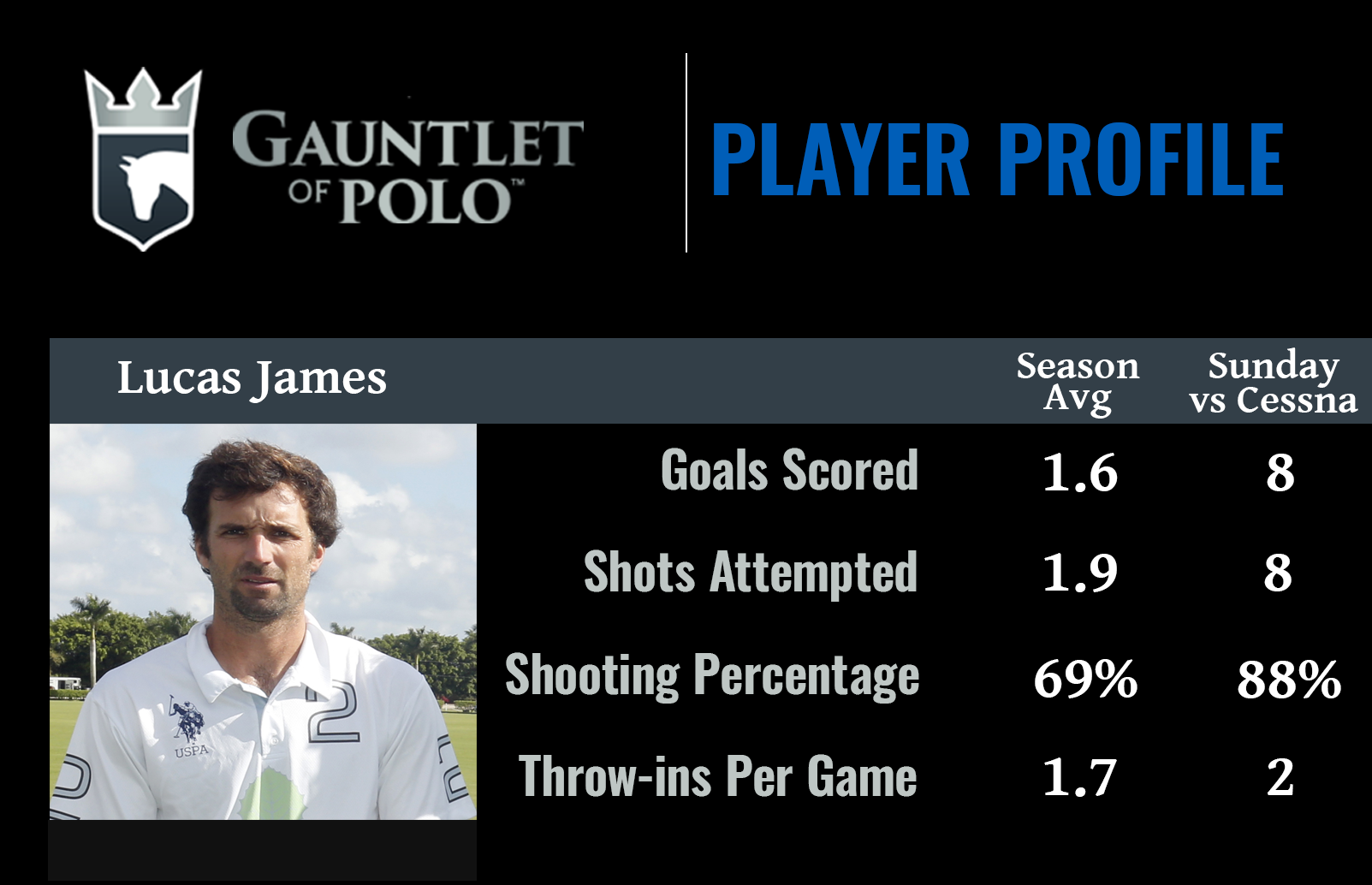 While James is effective directing play from the back of the game, leading the team with 1.8 assists per game, he is equally effective at driving forward, finishing with accuracy better than almost any player in the Gauntlet of Polo™. Converting an outstanding 76.2% of his field shot attempts, James ranks 2nd among all players in accuracy, providing Aspen with a dynamic player that can fill up the scoresheet quickly. Entering Sunday's 3pm feature game against Cessna Polo Team, James was averaging 1.6 goals per game, but exploded for eight goals in a performance that can help take Aspen to the next level in competing for the CaptiveOne U.S. Open Polo Championship® $250,000 prize. James was at his best in front of the grandstand, running forward and finishing with confidence to contribute in Aspen's 14-goal outing.
The threat of James to score adds another component to Aspen's potent counter attack, but their success in winning 6 of their last 7 games has come down to their defence, of which James is vitally important. Holding teams to just 8.1 goals per game during that span, Aspen has frustrated opponents, pressuring shot attempts in front of their goal to hold opponents to a 42% shooting percentage. With Tomas Schwencke and Stewart Armstrong working well off the ball to support Pieres on the drive, James has been the key presence in organizing a defence that has become one of the best in the Gauntlet of Polo™.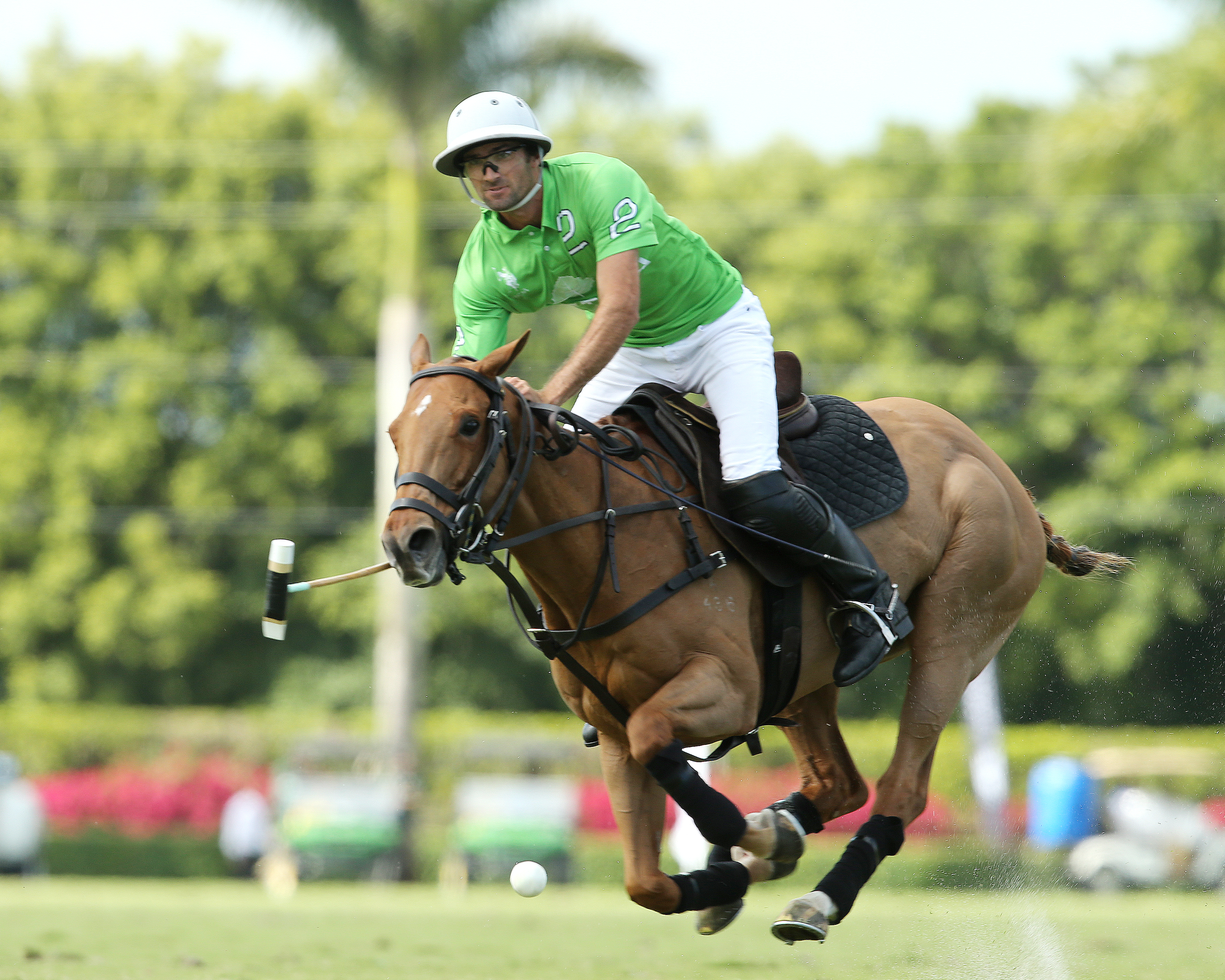 James will look to repeat his season best eight-goal performance in Aspen's next game on Friday, April 5th against Santa Clara at the International Polo Club Palm Beach.