An active Team USPA member, Lucas Escobar joins Santa Clara for the 2021 18-goal season at the International Polo Club Palm Beach (IPC), scoring five goals in his Joe Barry Memorial debut against Beverly Polo on Sunday. At the young age of 17, Lucas made his debut at the 22-goal level, joining Pieres brothers—Facundo and Gonzalito—in Pilot's starting lineup in the 2020 Gauntlet of Polo®. Holding a 3-goal handicap, Lucas has seen his handicap increase steadily over the past three years with his consistent play, rising from an A handicap in 2017. Slated to be raised to a 4-goal handicap in June of 2021, Lucas competes alongside his father Luis Escobar in the Joe Barry Memorial and Ylvisaker Cup, making him a player to watch for the remainder of the 18-goal season.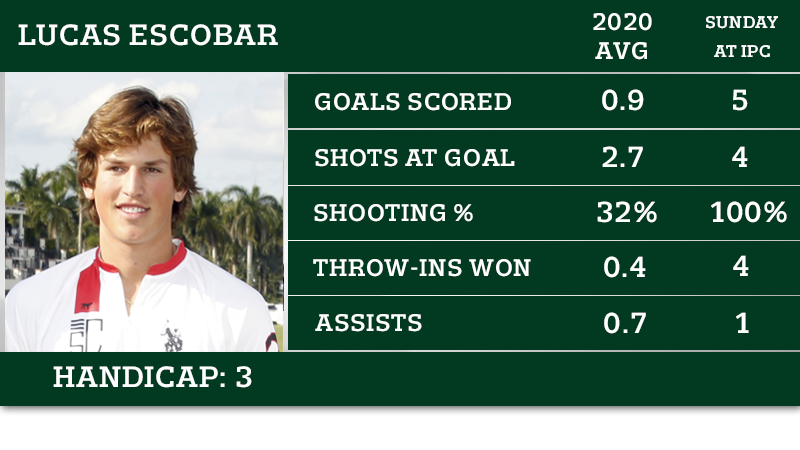 Lucas enters the 2021 year after a strong 2020 season that began with valuable experience at the 22-goal level. Averaging 0.9 goals per game, Lucas contributed at the front of the game while working well off the ball in his seven games to provide space for the elite 10-goalers behind him. Building on his early success, Lucas excelled in the summer season at Santa Barbara Polo & Racquet Club, capturing the 2020 America Cup with Santa Clara. With the victory, Lucas added to an impressive resume that also included titles in the 2019 Silver Air Pacific Coast Open, as well as the 2017 National Youth Tournament Series Championship®, playing for the Florida Region. However, of his notable tournament victories, the 2019 Westchester Cup held at IPC may top the list, where Lucas earned the Most Valuable Player award, scoring four of USA's six goals in the victory over England.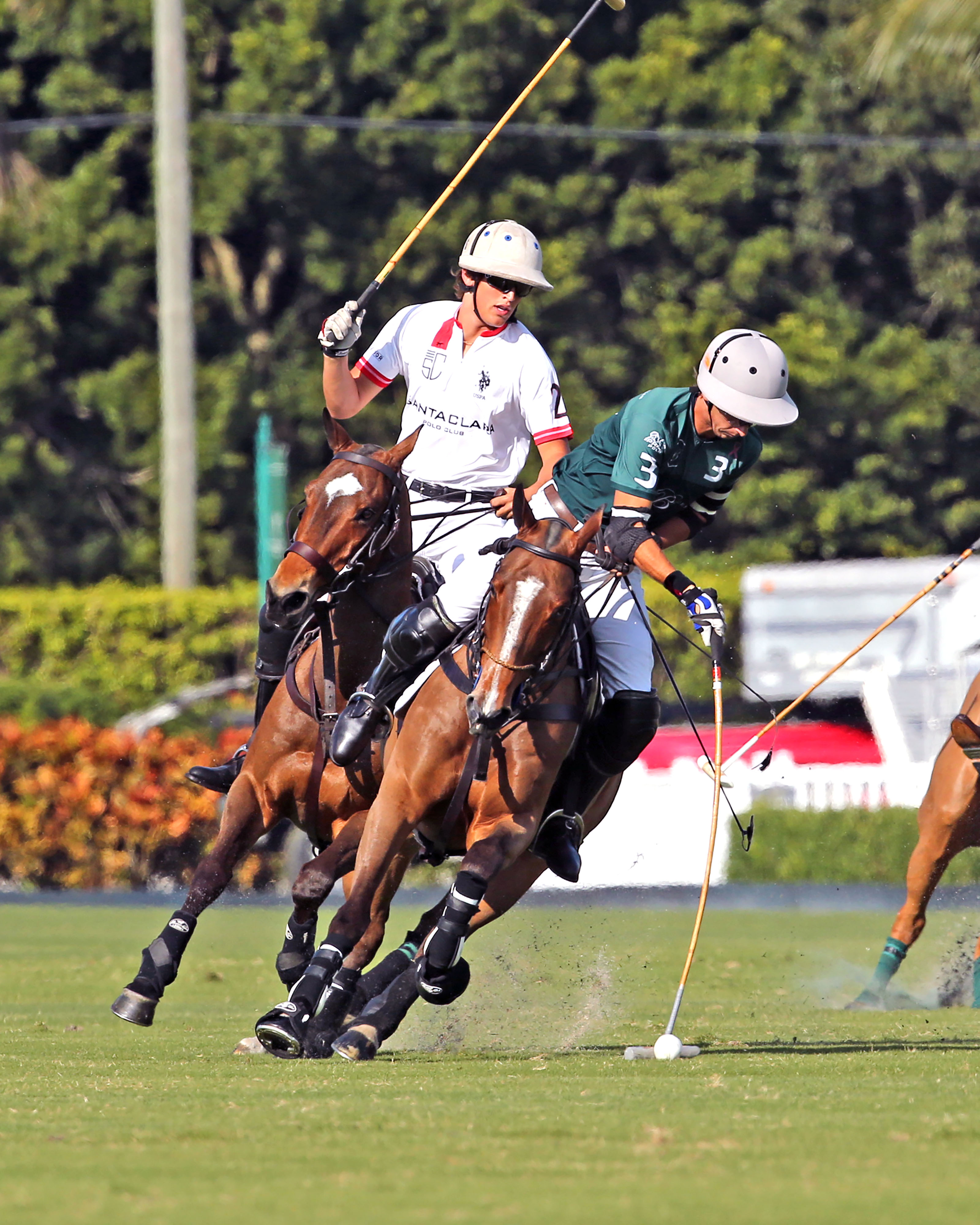 One year older and holding one more goal on handicap, Lucas entered the opening game of the season on the Home of the U.S. Polo Assn – Field 1, displaying an impressive performance that was crucial in Santa Clara's thrilling 11-10 overtime victory. Scoring five goals and providing a dynamic duo alongside Keko Magrini, Lucas shot a perfect 4 for 4 from the field, while adding an assist. Lucas' steady improvement year after year demonstrates his progression into high-goal play and will prove to be a significant factor for Santa Clara throughout the rest of the 2021 Joe Barry Memorial.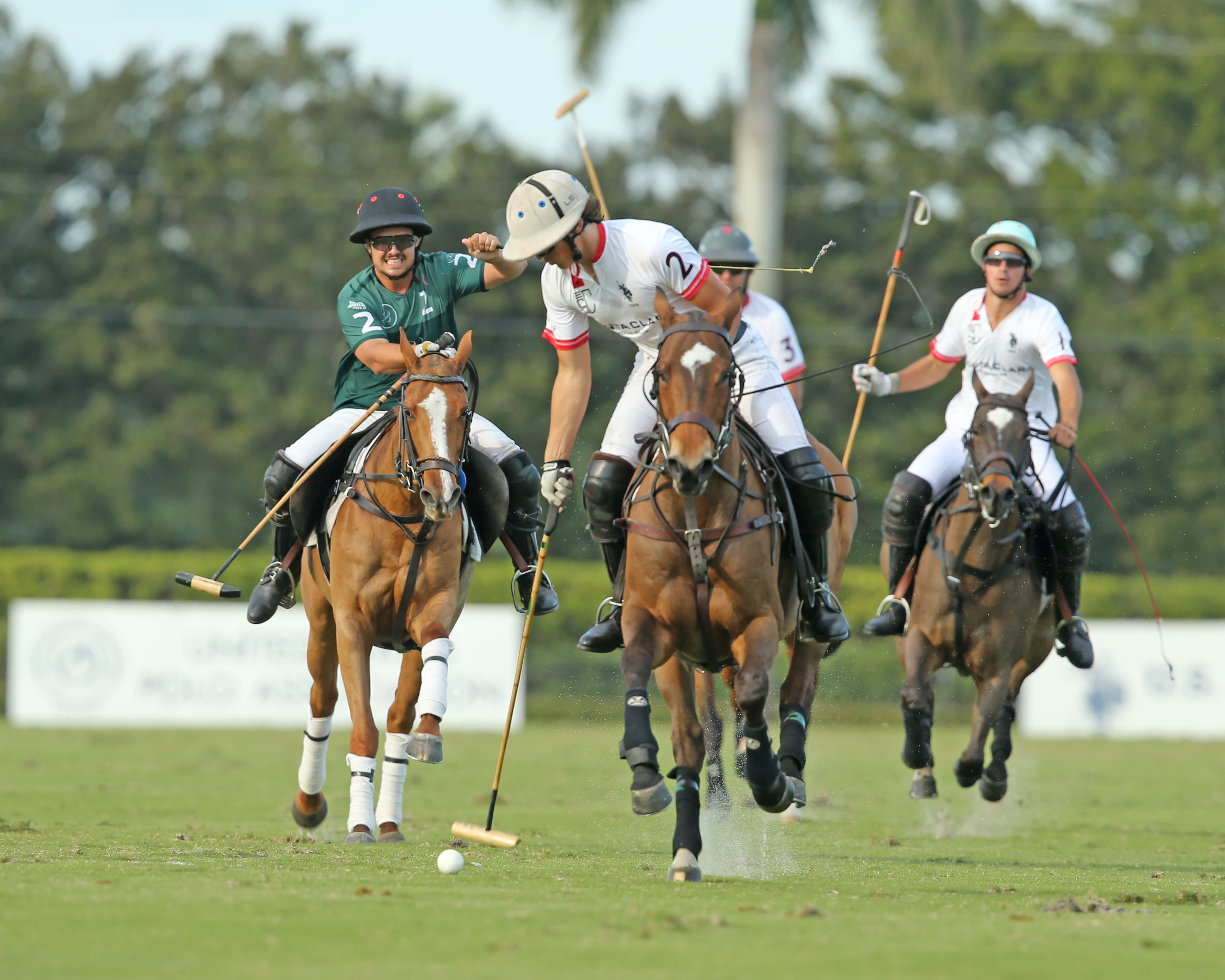 Lucas returns to the fields of IPC as Santa Clara faces Palm Beach Equine on Wednesday at 3:30pm, with a victory securing their place in next Sunday's final.