Lerin Zubiaurre – Postage Stamp Farm
The CaptiveOne U.S. Open Polo Championship® begins on Wednesday at the International Polo Club Palm Beach but Bracket IV begins play on Thursday highlighted by a match-up between Postage Stamp Farm and Tonkawa. With their last three games all decided by one goal, Postage Stamp Farm has been competitive in every game they have played, led by the efforts of 8-goaler Lerin Zubiaurre. Joining Postage Stamp Farm for the East Coast Open last year, Zubiaurre transitioned into the Triple Crown in Argentina to finish the 2018 season, playing a strong #1 position for Cria Yatay at the 40-goal level.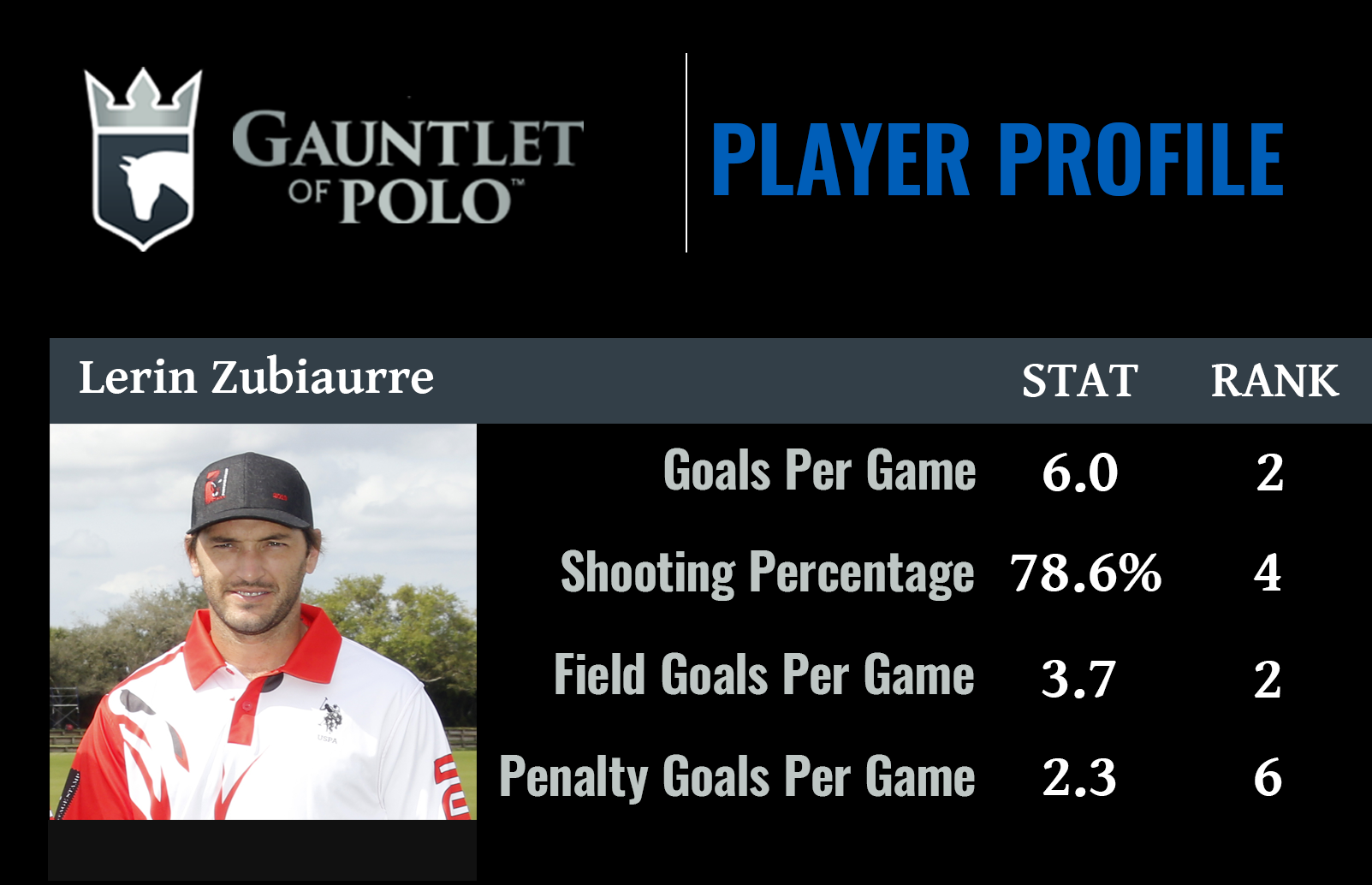 Zubiaurre has brought the offensive mindset of a player in the #1 position for Postage Stamp Farm throughout the Gauntlet of Polo™, while also providing defensive support alongside fellow 8-goaler Mariano Aguerre. Zubiaurre was a stand-out player in the USPA Gold Cup®, finishing with an impressive 6.0 goals per game, trailing just Facundo Pieres in the tournament. The key to Zubiaurre's offensive outburst has been his efficiency, both from the penalty line and the field. Ranking 4th among all players, Zubiaurre converted 78.6% of his shot attempts, while finishing a perfect 7 for 7 from the penalty line in Postage Stamp Farm's three games. Building chemistry with Aguerre has been important for Zubiaurre, taking advantage of Aguerre's 2.8 assists per game to finish with accuracy around goal.
Active in the middle of the field, Zubiaurre provides Postage Stamp Farm with a strong on-ball defender that can cause turnovers before opponents can release a pass or make a run. In the top 10 in both steals and hooks, Zubiaurre can often start Postage Stamp Farm's counter-attack, knowing that Aguerre and Joaquin Panelo are behind him in support. While his style of on-ball defence has resulted in him leading the team in fouls committed, he has received just as many fouls from his opponents, frustrating key players with his consistent pressure.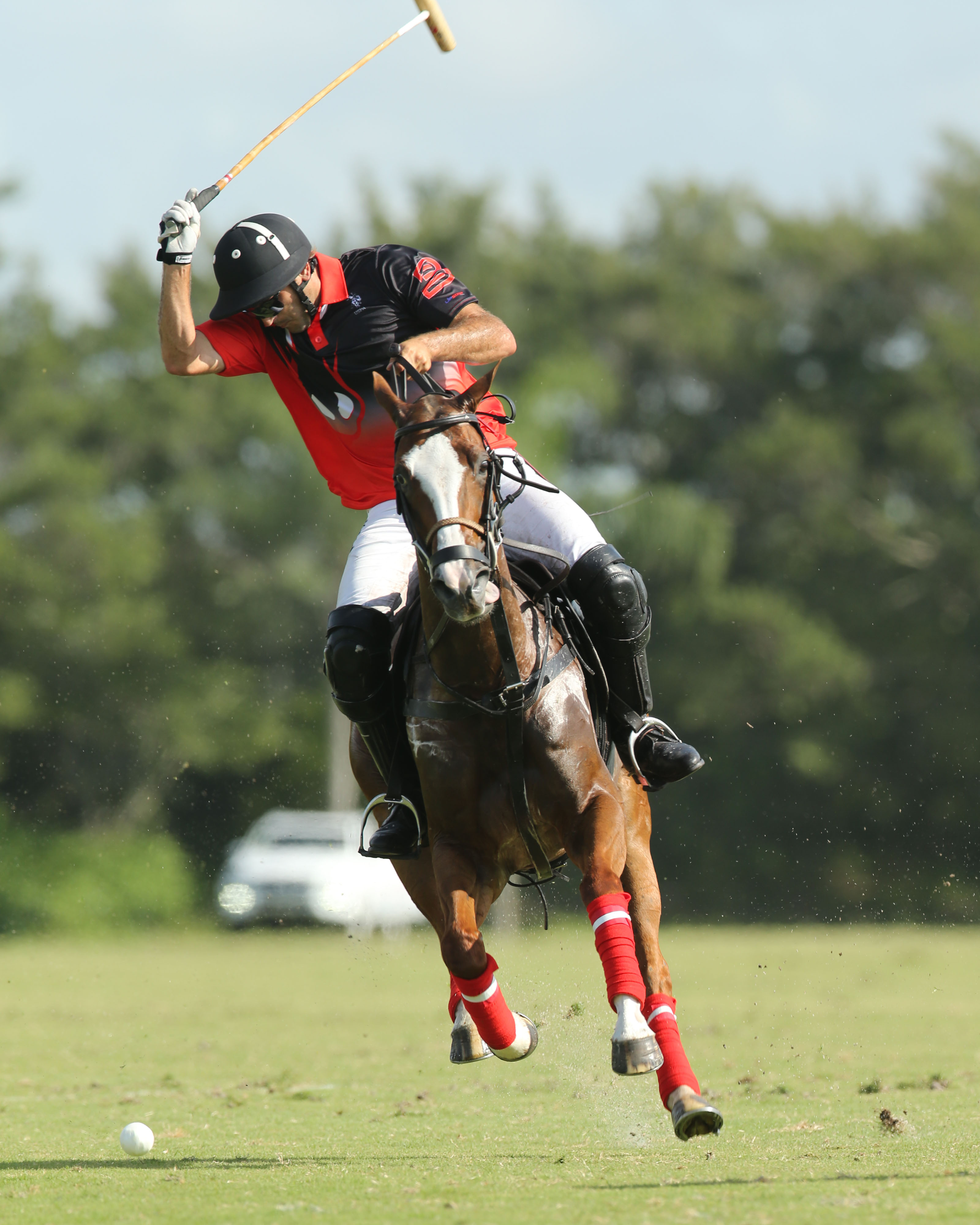 Entering the CaptiveOne U.S. Open Polo Championship®, Zubiaurre will be crucial in pressuring Tonkawa's Sapo Caset and Agustin Merlos on the ball, forcing passes that his teammates can intercept. On the other side of the ball, Zubiaurre's offensive ability to finish around goal with accuracy will be counted on by Postage Stamp Farm, looking for him to continue at the high rate of 6.0 goals per game. Zubiaurre and Postage Stamp Farm look to claim Bracket IV, beginning with Thursday's 10am game against Tonkawa at the International Polo Club Palm Beach.