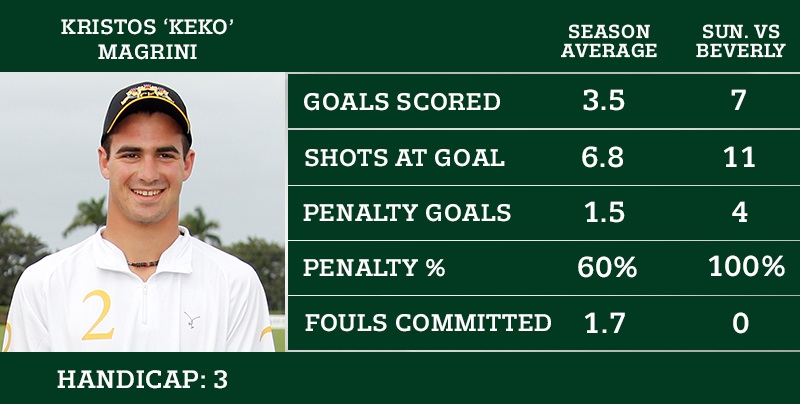 At just 16-years-old, Kristos "Keko" Magrini has proven to be a formidable competitor at the International Polo Club Palm Beach (IPC), competing on the highest stages of polo in the USA including the Gauntlet of Polo® as well as recently in 18-goal play with CK Polo. Emerging on the scene in 2021, Magrini has continued his exceptional play early into 2022, competing in the inaugural U.S. Junior Open Test Match while challenging for the Joe Barry Memorial and Ylvisaker Cup titles. A Team USPA member, Magrini is often joined by father Matias Magrini and brother Santino, forming a fierce trio of generational polo players.
Following a spectacular 2021 season where he won the 2021 Joe Barry Memorial title with Santa Clara while also being named Most Valuable Player in the final, Magrini warranted his increase from a 2-goal to 3-goal handicap after playing with Pilot alongside top-rated players Facundo Pieres and Gonzalito Pieres in the GAUNTLET OF POLO®. Often seen in the #1 or #2 position, Magrini has showcased an elite offensive ability that included him finishing the 2021 18-goal season shooting 68% from the field to finish tied for third among all players in field goals. Active both on and off the ball, Magrini has been able to draw from experience at playing at high levels of polo in the USA despite his young age, competing in the 18-goal and 22-goal at IPC, as well as recently playing for Lucchese throughout the 16-goal summer season in Santa Barbara, California.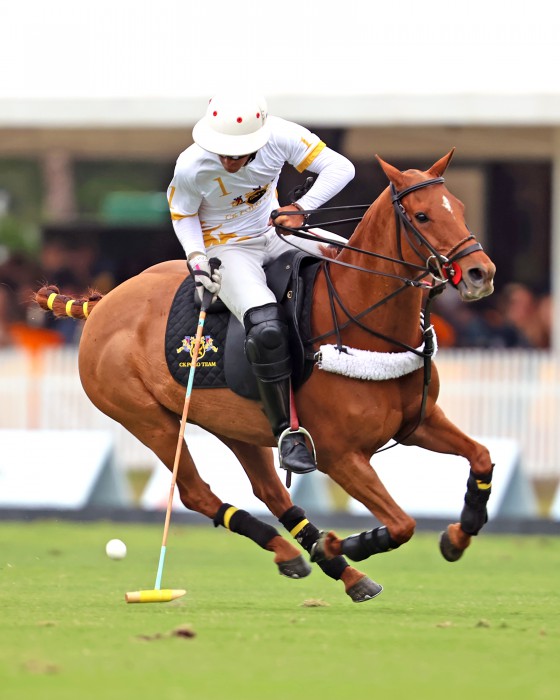 Continuing to exhibit his talent and growth, Magrini's fearlessness to take chances has seen him continue to excel in 2022, attempting 22 shots, the third most attempts of any player so far this year. In his best performance of the season, Magrini's seven-goal outburst that included the game-winning Penalty 4 conversion in overtime, propelled CK Polo to victory and pushed Magrini into fourth for total goals. Named Most Valuable Player during Sunday's feature game on the U.S. Polo Assn. Field 1, Magrini continues to be on the rise, demonstrating improvement year on year at IPC.
Building on his experience with Pilot in 2021, Magrini finds himself entering the 2022 GAUNTLET OF POLO® on Scone, joining the defending champions of the USPA Gold Cup® and U.S. Open Polo Championship® and playing alongside Adolfo and Poroto Cambiaso in one of the most coveted positions available. Magrini will have the opportunity to learn from the best players in the world once again and expand on his offensive play and burgeoning polo knowledge.
After lifting CK Polo to victory on Sunday in the Ylvisaker Cup, Magrini and CK Polo return to play on Wednesday, January 25 against Patagones, and will look to Magrini as a young leader to defeat a confident Patagones and claim their second victory of the tournament.