Jared Zenni – Daily Racing Form
The 2018 season will go down as a memorable year for Jared Zenni, capturing the U.S. Open Polo Championship with Daily Racing Form-DRF Bets and qualifying for the Hurlingham and Argentine Open's in Argentina with La Cañada-Angicor DRF. Off the field, Zenni was also announced as the newest Global Brand Ambassador for the United States Polo Association and U.S. Polo Assn., exhibiting a certain level of dedication and determination in the sport. Entering the 2019 season with the invaluable experience of competing at the highest level of polo, Zenni leads a Daily Racing Form team into the USPA Gold Cup® at the International Polo Club Palm Beach, seeking to win Bracket 4 and challenge for the second leg in the GAUNTLET OF POLO™.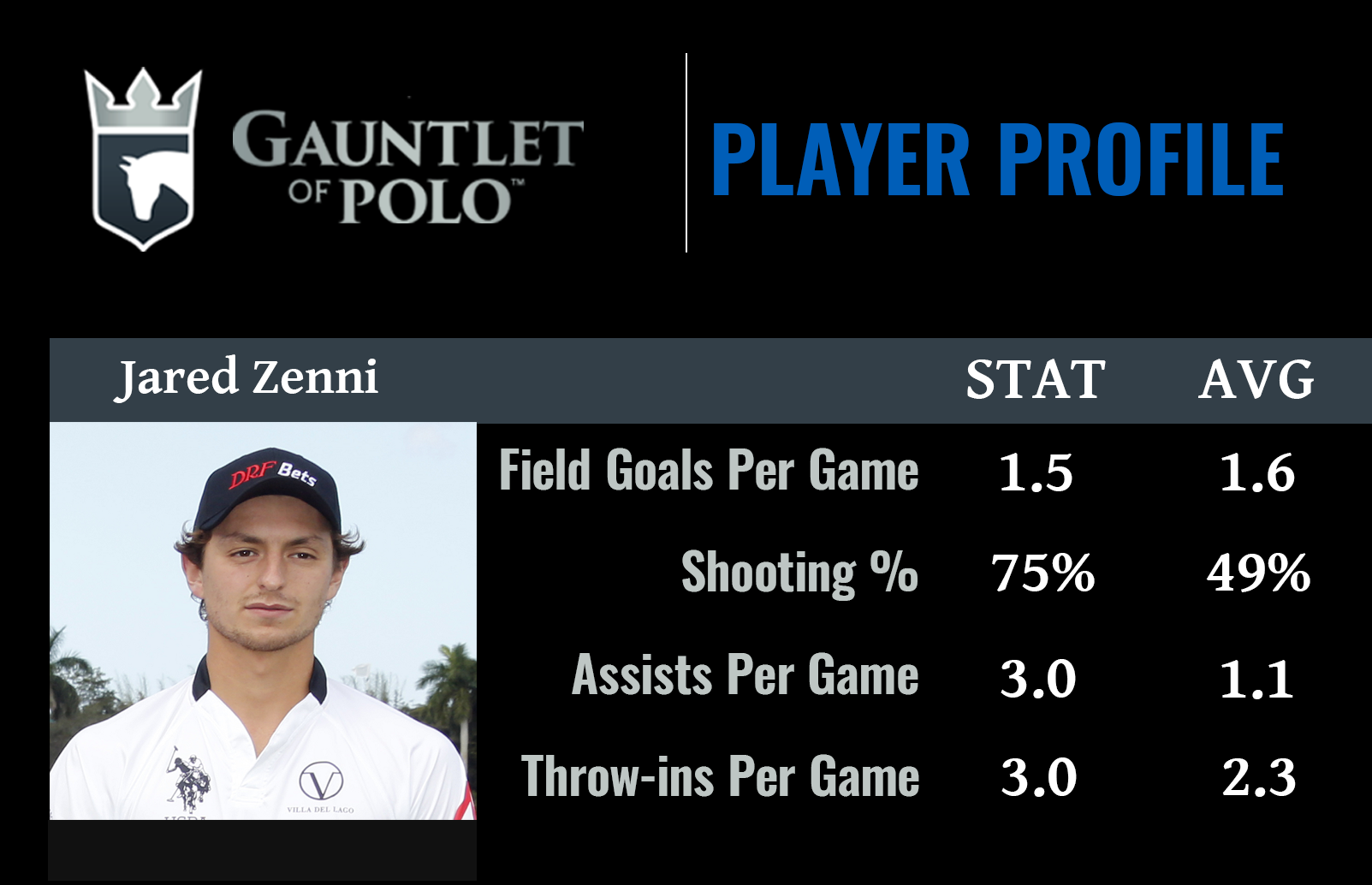 A tough second round exit in the C.V. Whitney Cup at the hands of La Indiana ended Daily Racing Form's tournament, but their two games displayed the potential of the young team that features a trio of 6-goalers. In the #4 position, Zenni has shown his ability to read the game and provide a stable defensive presence, including a couple of goal saving plays against La Indiana. In a bracket that contains notable players such as 9-goalers Miguel Novillo Astrada, Gonzalito Pieres and 10-goaler Facundo Pieres, Zenni will often be tasked with marking the elite players on his opponents, drawing on his experience from Argentina. What separates Zenni at a young age is his anticipation of the play and recognizing the moment to drive downfield.
The key factor in Daily Racing Form transitioning from defence to offense, Zenni led his team with six assists through two games, distributing the ball with accurate passes, while also contributing three goals of his own on accurate 75% shooting. Furthermore, Zenni led his team in throw-in wins allowing his team to gain the extra possessions and being the catalyst in starting the attack. Zenni has provided the freedom for both Agustin and Geronimo Obregon to attack downfield, where they combined for 7.0 goals per game in the C.V. Whitney Cup. The added element of Zenni being able to run with the ball commands his opponent's attention, opening the field for his teammates with the pass. The balance of the Daily Racing Form team lends itself to the variety of attacks that Zenni can produce.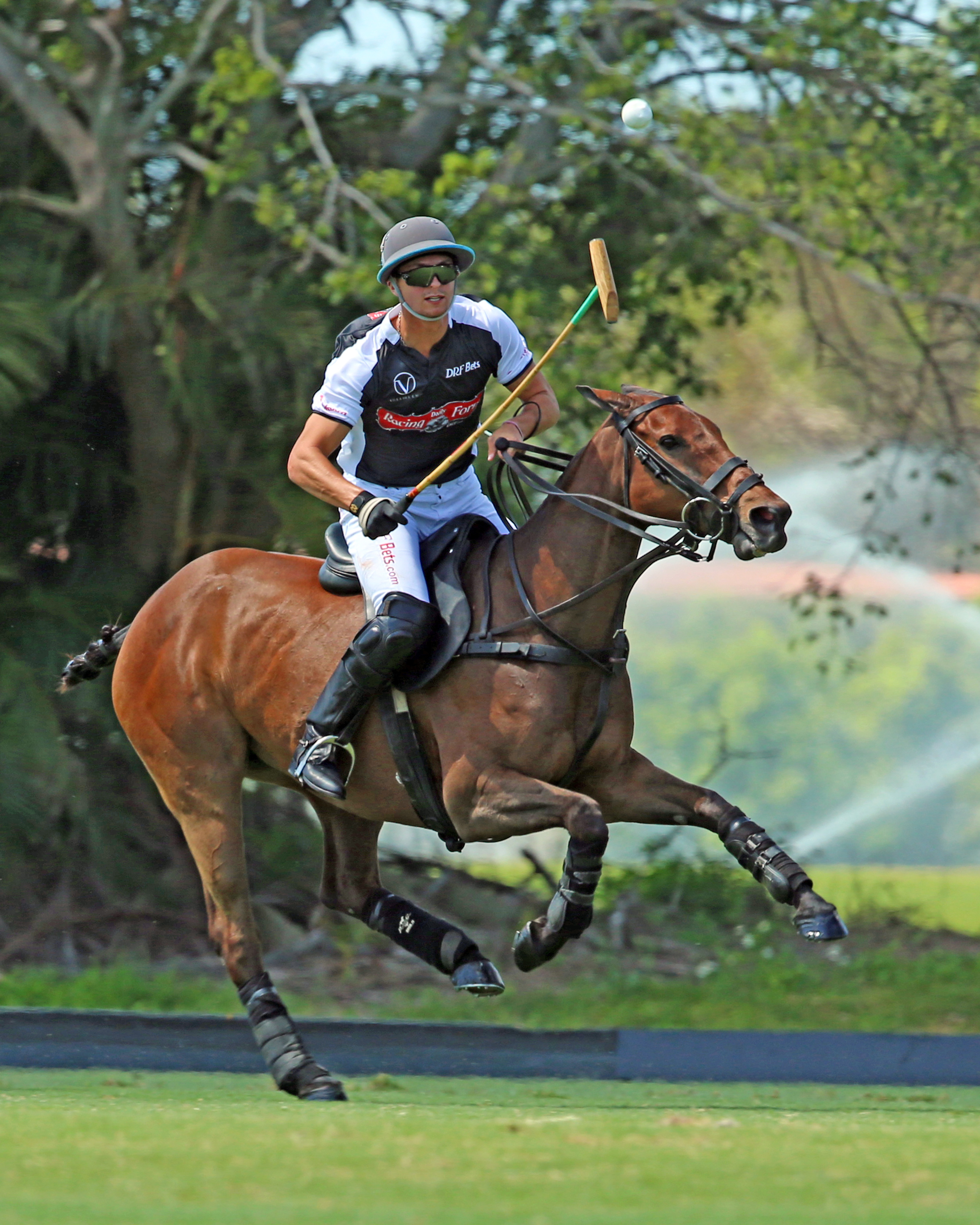 Coming off one of the most impressive upsets last year in the U.S. Open Polo Championship against a Valiente team that featured both Adolfo Cambiaso and Facundo Pieres, the 2019 edition of Daily Racing form sees Zenni hold the highest-rating on the team along with 6-goalers Santiago Cernadas and Agustin Obregon. Zenni leads his team into the USPA Gold Cup® with their opening game against Old Hickory Bourbon on Saturday at 12pm at the International Polo Club Palm Beach.