Reaching the elusive 10-goal status in 2017, Hilario Ulloa has remained among the top players in the world, competing on the global stage in the United States, England, and Argentina. Returning to the International Polo Club Palm Beach (IPC) and Gauntlet of Polo® for the first time since playing with Las Monjitas in 2019, Ulloa leads Park Place into their semifinal against Coca-Cola averaging 4.7 goals per game, ranking him seventh among all players.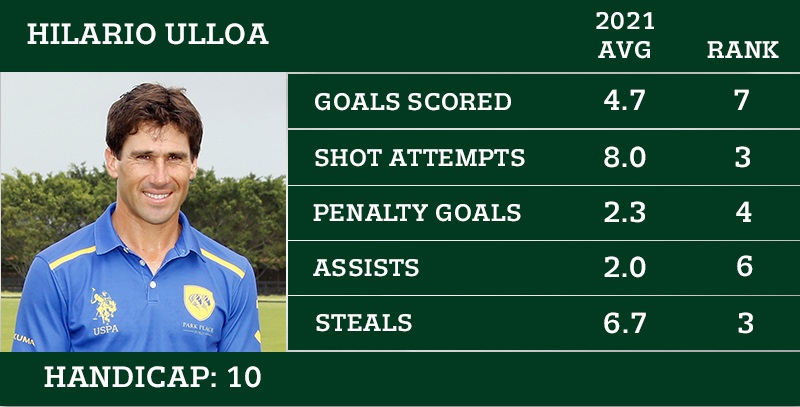 A staple at the high-goal level, Ulloa has inscribed his name on all three tournaments that are now a part of the Gauntlet of Polo®, with none more notable than the 2018 U.S. Open Polo Championship®. Defeating a previously unbeaten Valiente team that featured both Adolfo Cambiaso and Facundo Pieres, Daily Racing Form emerged as the champion, led by the five-goal performance from Ulloa in the final. Playing in the 40-goal Argentine Open for the first time in 2013, Ulloa's career has been on a steady rise since then, joining Ellerstina for the 2020 season and adding to an already impressive resume with titles in the prestigious Tortugas Open and Hurlingham Open. 
Familiar with the Park Place organization after playing multiple seasons alongside Andrey Borodin and Juan Britos in both the USA and England, Ulloa has provided a formidable duo alongside Britos through their opening three games in the C.V. Whitney Cup®. Scoring at a high rate, Ulloa has produced the third most shot attempts while also passing to goal effectively, ranking sixth in assists per game. The combination of individual attacks and passing accuracy highlights Ulloa's 10-goal status and makes him a player to watch in every game he plays with an ability to singlehandedly gain momentum for his team.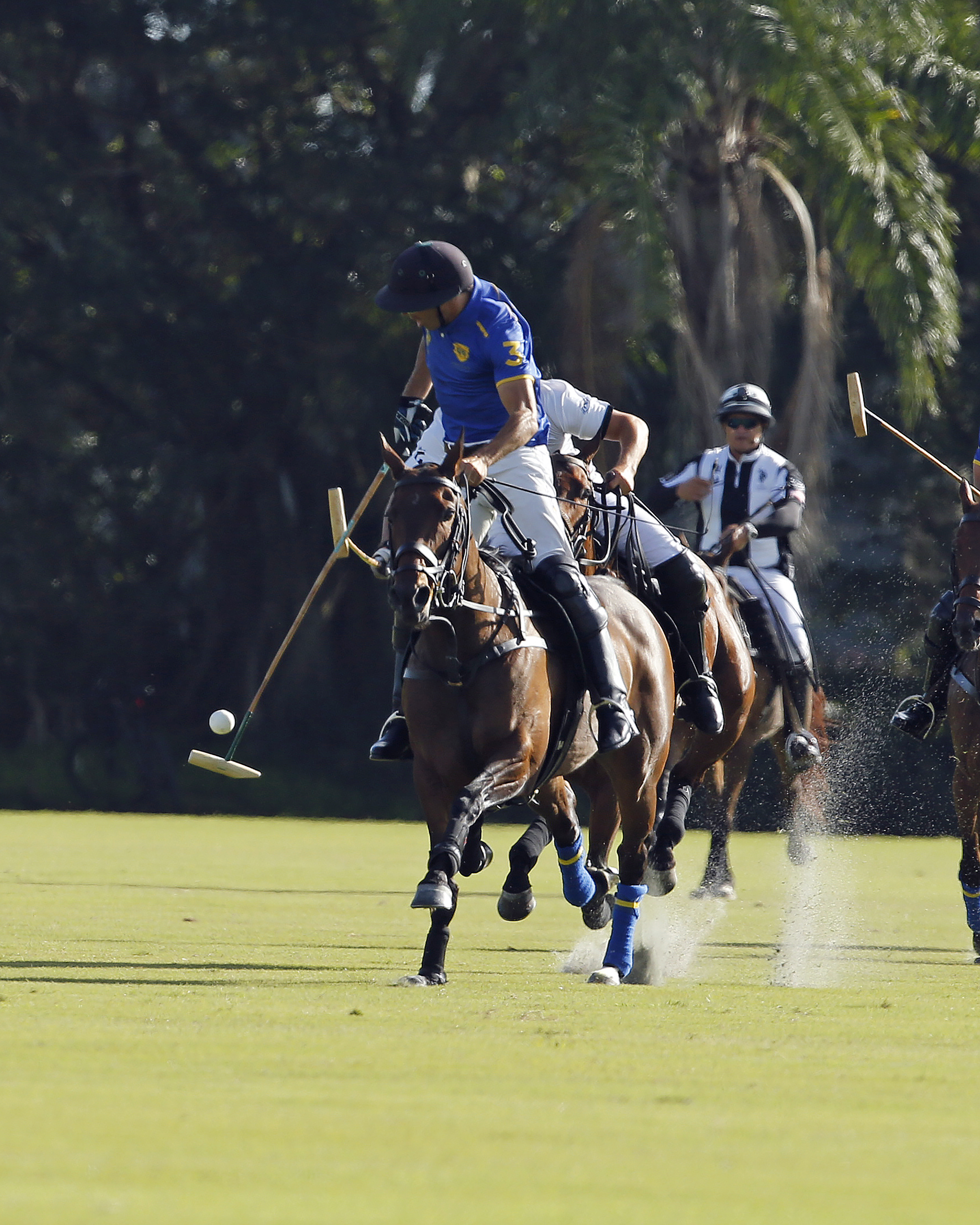 Ulloa's impact on the field comes on both sides of the ball, displaying an offensive proficiency that can lead his team to victory, but also leading Park Place on the defensive end. Park Place has allowed just 8.0 goals per game through the three games in the C.V. Whitney Cup®, placing them second behind Scone, and the end-to-end play of Ulloa is a significant factor as he is constantly around the ball to turn around play. Averaging 6.7 steals per game places Ulloa in the top three for regaining possession for his team, an area of focus in their semifinal matchup where he will go head-to-head with Nico Pieres and the strong Coca-Cola attack that has averaged 13.0 goals per game.
Hilario Ulloa and his Park Place team will face Coca-Cola in the first semifinal on Wednesday, March 3 at 10 am EST. Polo matches at IPC are not open to the general public except for ticketed Sunday brunch. Online viewing is available with a subscription at globalpolo.com.