Competing throughout the 18-goal season at the International Polo Club Palm Beach (IPC) with Beverly Polo, Hilario Figueras welcomed the new year with a good start after Beverly Polo managed to reach the Joe Barry Memorial final and has earned a spot in the semifinal round of the 2021 Ylvisaker Cup slated for Thursday, February 4th. Increased to a 4-goal handicap in 2021, Figueras has justified the increase, leading Beverly Polo in goals for both the Ylvisaker Cup and 18-goal season. Given the responsibility of taking Beverly Polo's Penalty 2 and 3 attempts, Figueras has been a perfect 9 for 9 in the Ylvisaker Cup, a trend he will look to continue entering the semifinal against Tamera.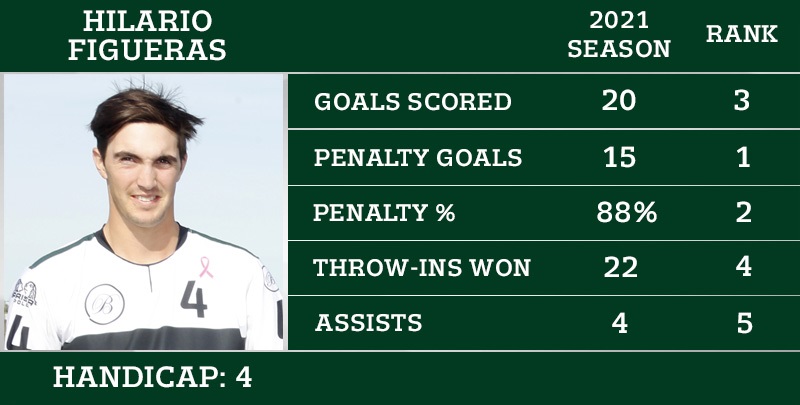 One of the youngest players in the season at just 20 years of age, Figueras comes from a polo-playing family as the son of Ignacio "Nacho" Figueras, a notable player and figure in polo. Prior to joining Beverly Polo for the 2021 18-goal season, his first major season of high-goal play at IPC, Figueras competed in notable seasons in Santa Barbara as well as recently in Virginia with Bill Ballhaus and the Beverly Equestrian organization. Figueras is familiar playing alongside both Ballhaus and Tolito Ocampo, including in 2018 where they were finalists in the $50,000 National 12-Goal Tournament. Although still in the early stages of his career, Figueras can add the 2020 Aspen Snow Polo World Championship to his resume, winning the title with World Polo League.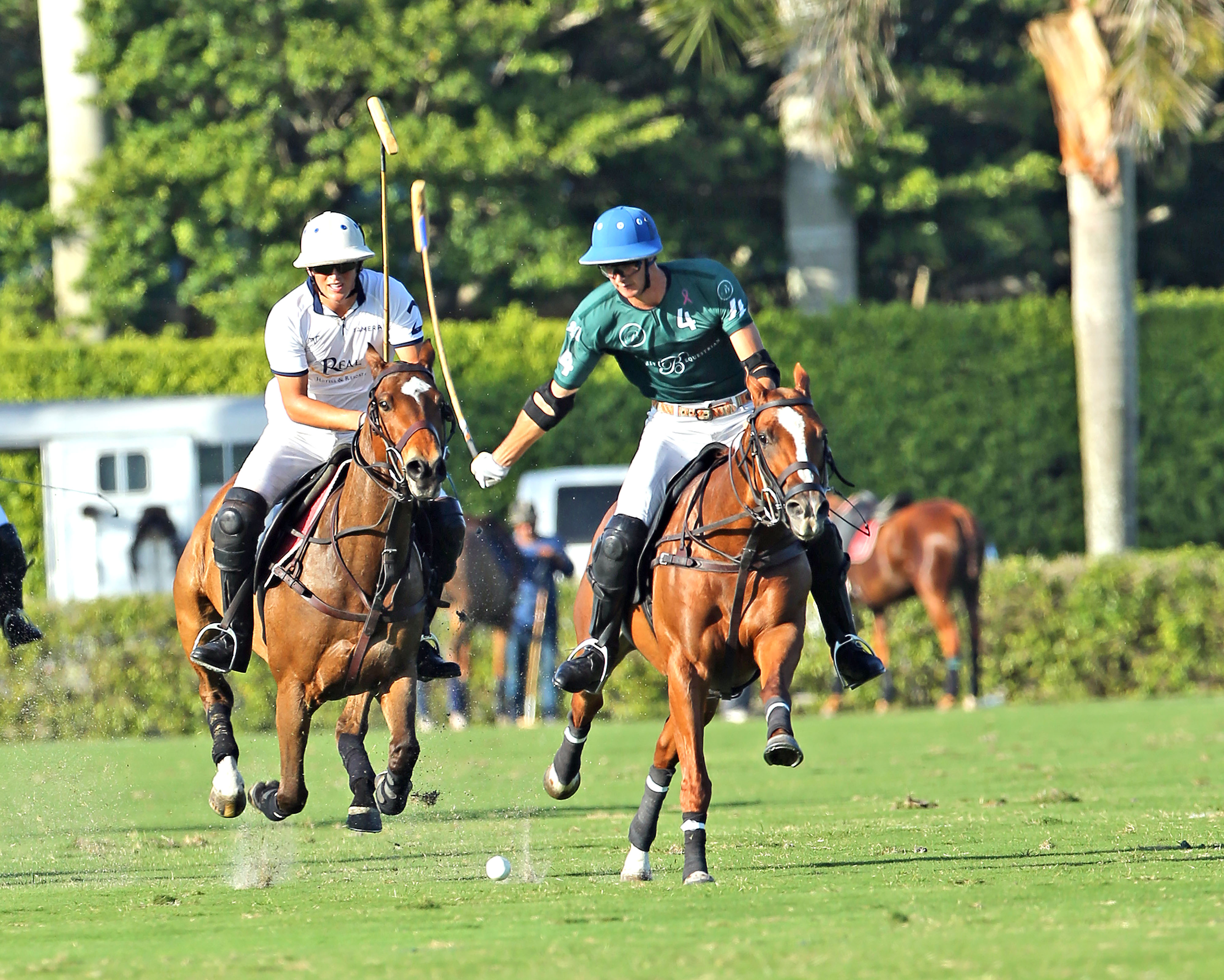 Building each year on his experiences, Figueras has excelled for Beverly Polo, ranking third among all players in scoring with 20 goals in the Joe Barry and Ylvisaker Cup, an impressive feat playing amongst higher-rated players. While his focus in open play can be on the defensive side of the ball in the #4 position, he has pushed towards the top of the scoring list with 75% of his goals coming from the penalty line. Figueras' impact for Beverly Polo has been in his consistency, gaining possession with 12 throw-in wins, ranking second on the team, while avoiding fouling by committing just three fouls through three games in the Ylvisaker Cup. Scoring five goals against Tamera in their previous match-up, Figueras will be focused on slowing tournament scoring leader Diego Cavanagh in hopes of reaching his third consecutive final to start the year.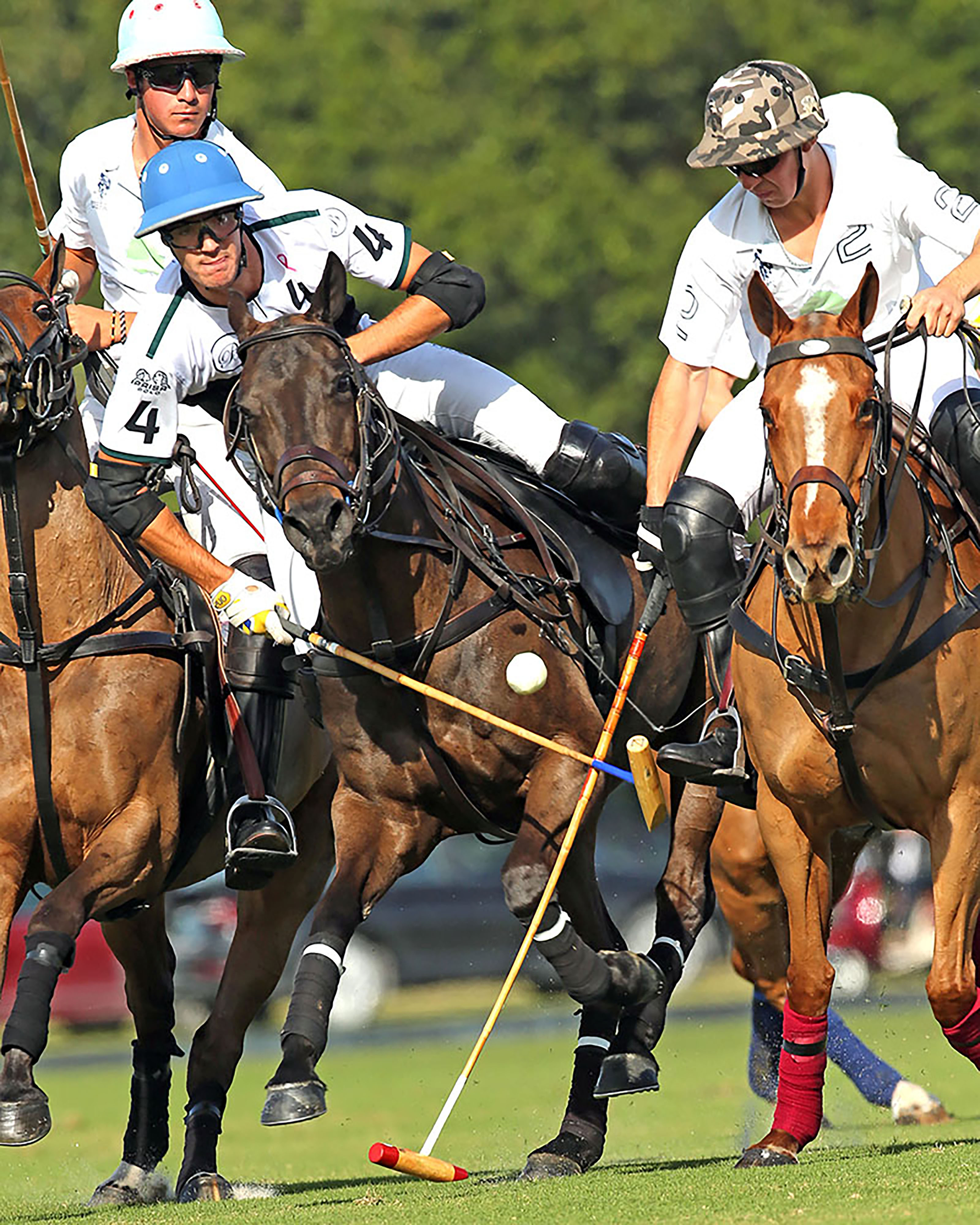 The semifinal against Tamera is scheduled for Thursday, February 4 at 12 pm EST, with no general admission, but the game will be livestreamed exclusively on Global Polo TV.