Gringo Colombres – Dutta Corp
After capturing consecutive MVP awards on Sunday at the International Polo Club Palm Beach (IPC), Gringo Colombres has left the spectators in awe of his play to begin the season with Dutta Corp. Leading his team to an undefeated 3-0 record thus far, Colombres has impacted the game both offensively and defensively, while playing at a level seemingly above his seven-goal handicap. A hard to miss player in his bright red helmet, Colombres has returned to high-goal play at IPC after last appearing with La Indiana in 2017. His fast and physical style of play is turning heads of the spectators in attendance, impressed by the ability of Colombres to take over games, including two game-winning goals in Dutta Corp's first three games.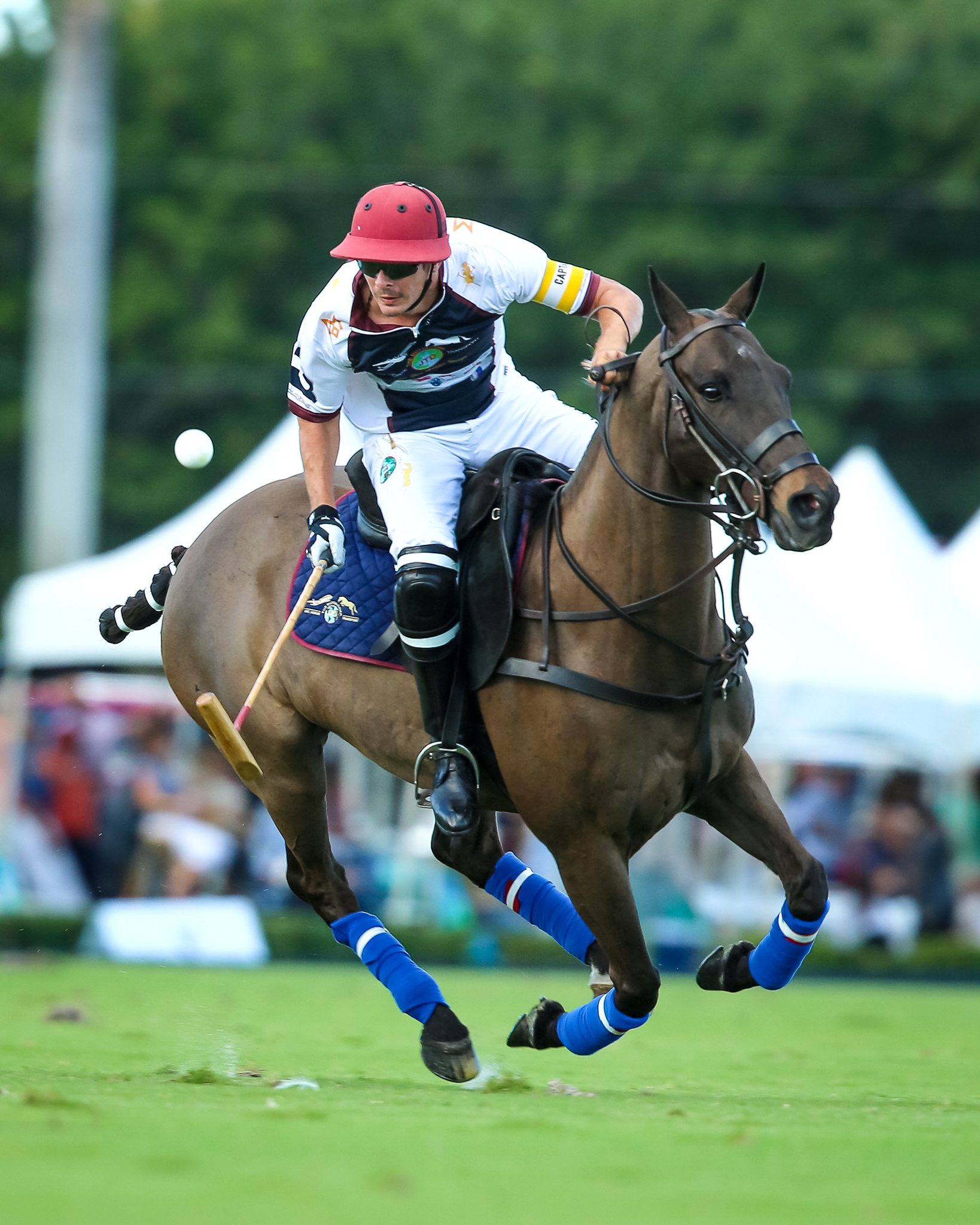 The success of Colombres offensively can best be seen while he is running with the ball, weaving in and out of his opponents to reach goal. Not content to settle for a shot from distance, Colombres has put himself in good scoring positions through three games, which is most evident by him converting his first eight shot attempts for goals. Shooting 82% on 14 for 17 shooting, Colombres has taken advantage of any space the defense has provided in guiding Dutta Corp's potent offense to an impressive 15.0 goals per game. Receiving Best Playing Pony honors with his horse "Coquito" in Sunday's exciting feature game against SD Farms, Colombres is getting the most out of his horses, executing quick changes of directions and displaying explosive speed to goal.
The impact of Colombres for Dutta Corp has gone beyond just his individual contributions, as he has helped make the rest of the team around him play at an elevated level. The duo of Colombres and Lucas Diaz Alberdi have worked together seamlessly to combine for 27 goals and both shoot over 80% from the field. Meanwhile, it has been the ability of Colombres to move both forward or stay back in the game that has structured the role of Kris Kampsen who can play a more prototypical #4 position and manage the game from the back, while Timmy Dutta has been a constant pass receiver while also riding off the defender downfield.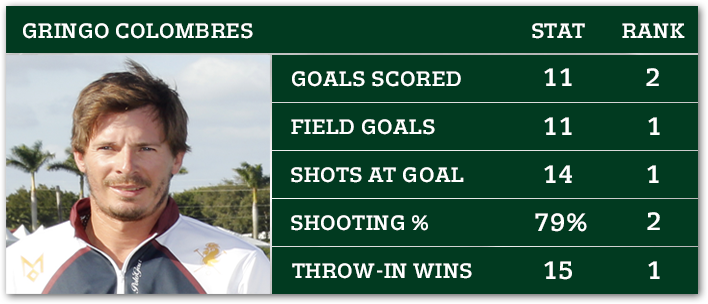 In the Joe Barry Cup, Colombres ranks first in field goals, shot attempts and throw-in wins, while also ranking second in total goals and shooting percentage. Entering the second week of the tournament, Colombres will continue to be a player to watch as he tries to preserve Dutta Corp's undefeated record in a rematch of the Herbie Pennell Cup final against Patagones. If Colombres continues to score at the efficient rate he is, while causing key turnovers from his opponents, Dutta Corp looks destined to challenge for the Joe Barry Cup and claim back-to-back tournament wins to begin the 2019 season.