Francisco Elizalde – Las Monjitas
Four teams are still in the running for the $125,000 in the single-elimination C.V. Whitney Cup, and of the four remaining teams, none have had a more adventurous tournament than Las Monjitas. Needing overtime to claim victory in their opening game against Iconica, and then surviving a last-second shot to escape with the 10-9 win over Park Place, Las Monjitas has fought their way into the final, in part due to the efforts of Francisco Elizalde. The Argentine born player who began playing polo at a young age in La Pampa, joins a Las Monjitas team alongside 10-goaler Hilario Ulloa. Competing at the high-goal level worldwide, Elizalde has had an exceptional start to the 22-goal season after a strong showing in Argentina during the Triple Crown with La Albertina/Abu Dhabi. At an eight-goal handicap, Elizalde has always been effective at creating scoring chances, regardless of what team he is playing on, but his impact with Las Monjitas through their opening two games has been noteworthy as Las Monjitas prepares for a semi-final match-up with Cessna Polo Team.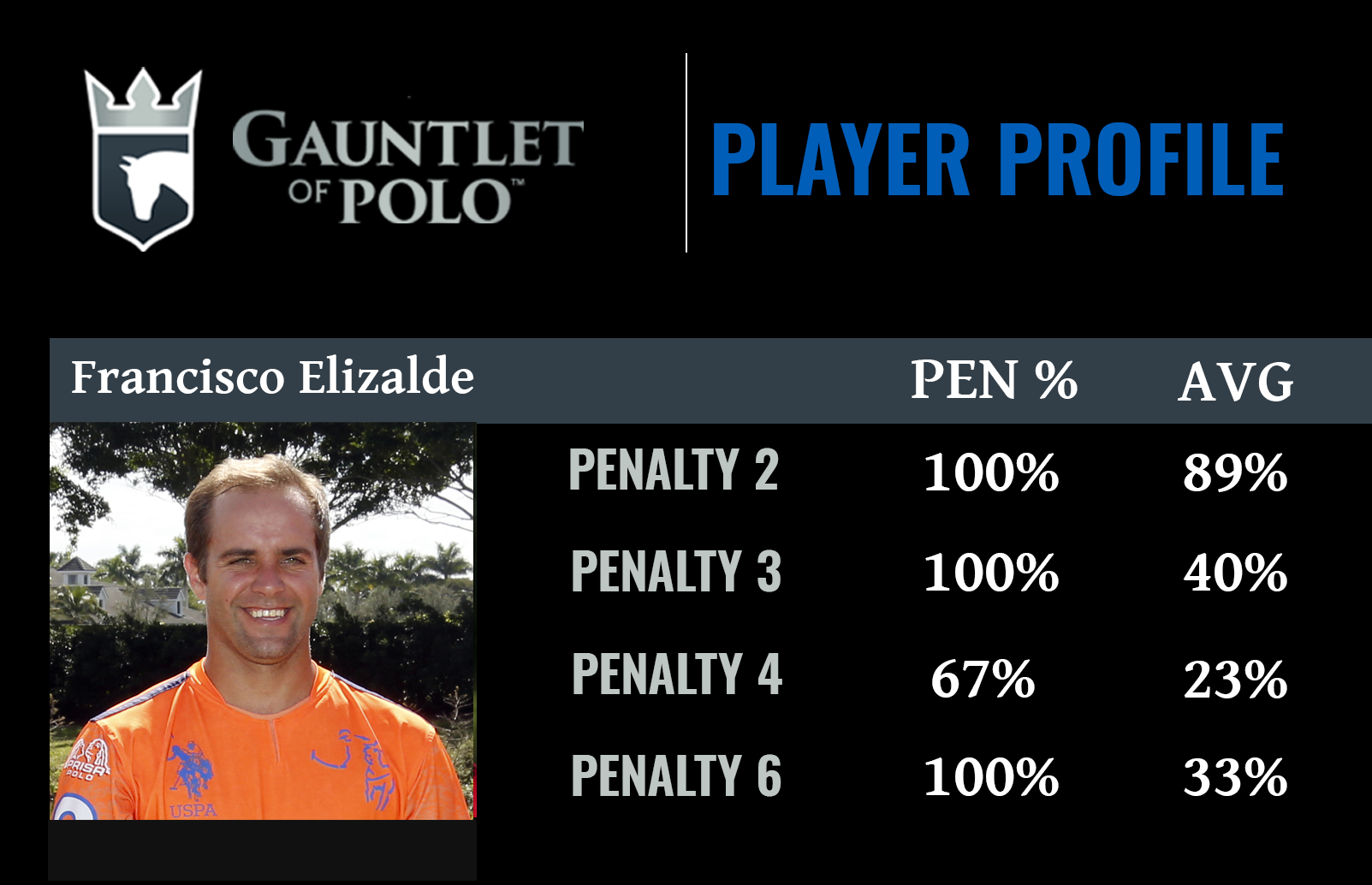 The current C.V. Whitney Cup scoring leader with 10 total goals (tied for third in goals per game), Elizalde has found success from the penalty line, where he has been given the responsibility of taking all the penalty shots for his team. Elizalde has had pinpoint accuracy, converting 7 of his 8 penalty attempts, including several penalties under high pressure. In overtime against Iconica, Elizalde sent Las Monjitas into the second round with an impressive safety conversion that he calmly converted under the immense pressure of the lose or go home scenario. Elizalde followed up that performance with perfect 6 for 6 shooting from the penalty line against Park Place in the hard-fought victory.
While Elizalde has impressed from the penalty line, he has also been crucial to Las Monjitas' success in open play. Often seen in a more attacking position in previous seasons, Elizalde has still created scoring chances with 10 shots through two games but has shot just 30% from the field, which indicates he can add to his tournament scoring lead with a higher conversion from the field. However, Elizalde has been more effective setting up chances for his teammates, leading Las Monjitas with four assists thus far and often sending Hilario Ulloa and Matt Coppola on open runs downfield. Directly being involved, whether it is scoring or assisting, on 74% of Las Monjitas' goals, Elizalde has been the key player that has pushed Las Monjitas into the semi-finals.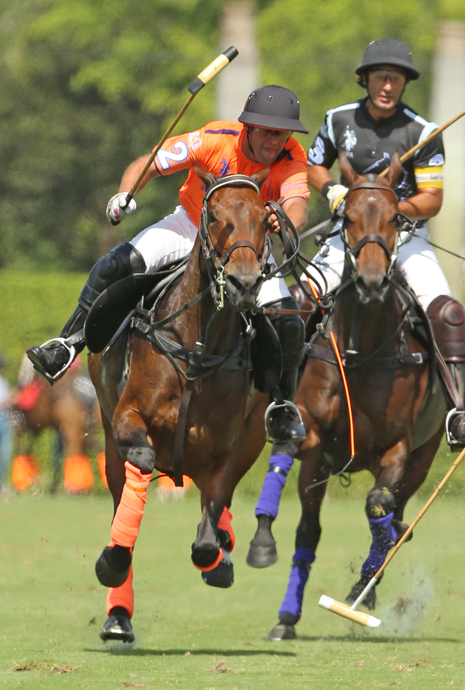 Elizalde returns to play on Thursday against Cessna Polo Team, where he will look to continue his accuracy from the penalty line and lead Las Monjitas into the finals of the first leg in the Gauntlet of Polo™ at the International Polo Club Palm Beach.