Ezequiel Martinez Ferrario – Cessna Polo Team
The highest rated player on Cessna Polo Team with a 7-goal handicap, Ezequiel Martinez Ferrario has improved his performance in the USPA Gold Cup®, after a successful C.V. Whitney Cup where Cessna Polo Team reached the semi-finals. Ferrario entered the 22-goal season at the International Polo Club Palm Beach after competing in the Triple Crown in Argentina with La Cañada-Angiocor DRF, using the experience at the 40-goal level to step into a leading role for Cessna Polo Team.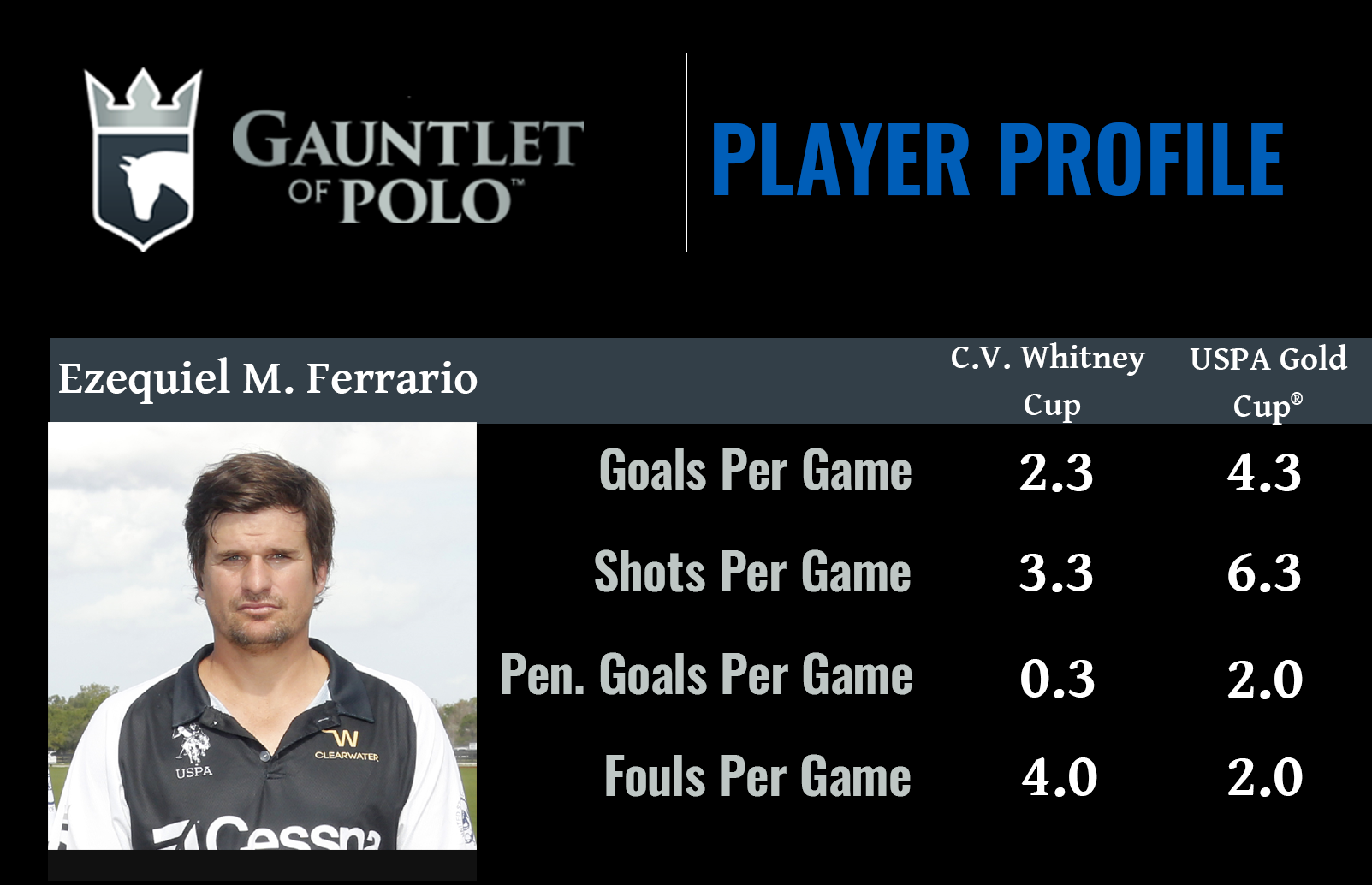 Never one to shy away from the physical aspect of the sport, Ferrario has continued his active style of play, causing numerous turnovers to rank in the top three in both steals and hooks thus far in his six games. Averaging 2.3 goals per game during the opening leg of the Gauntlet of Polo™, Ferrario has used his ability to cause turnovers to help generate offense, increasing his scoring rate to an impressive 4.3 goals per game in the USPA Gold Cup®, placing him in the top 10 among all players. Hard to miss in his bright red helmet, Ferrario provides a scoring punch for his team, but is the work horse each team craves, executing ride-offs, steals and hooks with regularity.
Alongside Felipe Marquez, the havoc caused by the duo on the defensive side of the ball has been crucial to Cessna Polo Team's success, constantly disrupting their opponents attack to create a quick counter attack. After allowing just 7.3 goals per game in the C.V. Whitney Cup, best among all teams, Ferrario has been the key player for Cessna Polo Team's defensive effort once again, keeping his team in every game, with narrow one and two goal losses to begin the tournament. MVP of Sunday's 3pm feature game on the U.S. Polo Assn, Field 1, Ferrario displayed all facets of his game to slow Iconica's attack, while also finishing with a game-high five goals.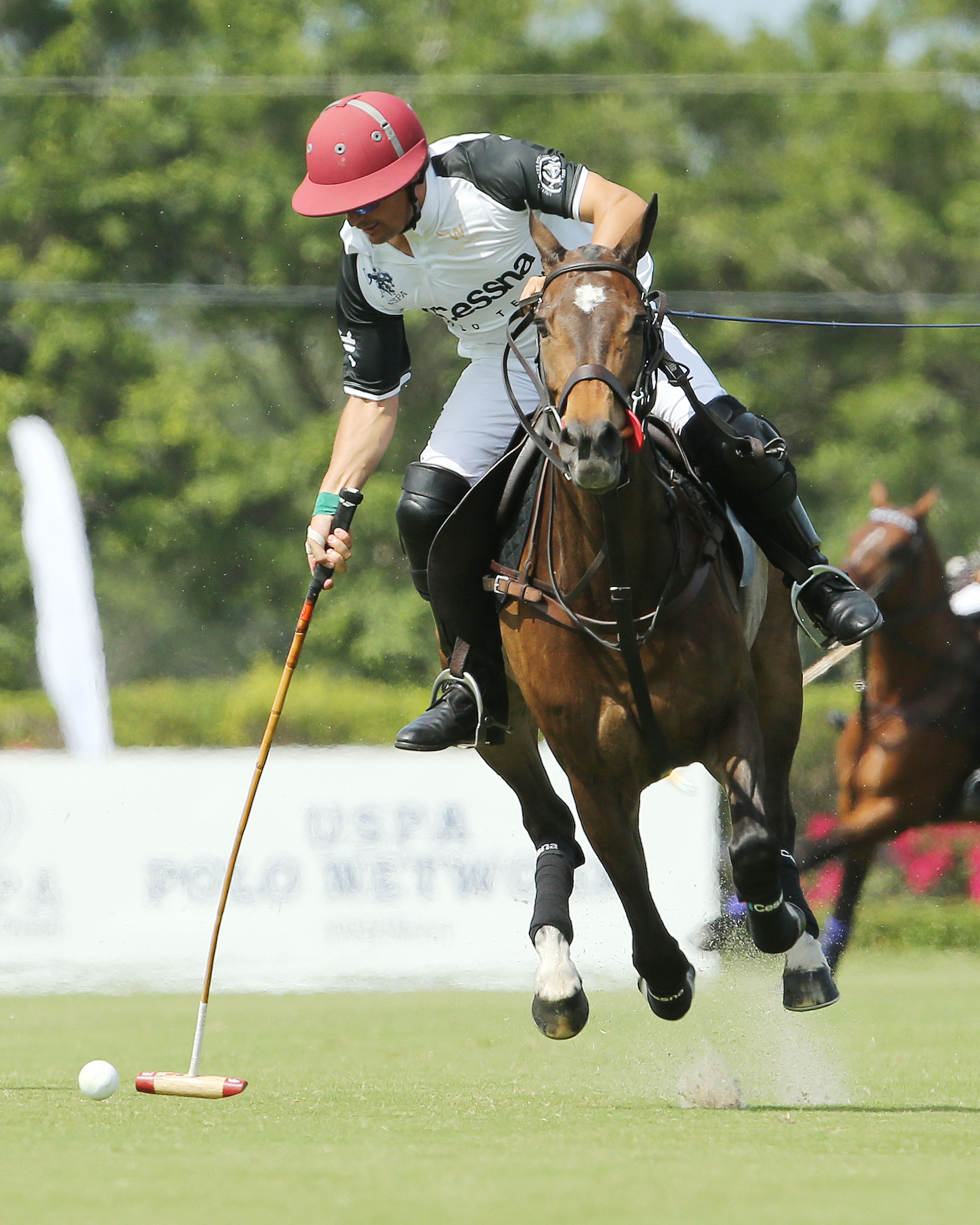 Taking just one penalty shot in the opening tournament, Ferrario has excelled in the added responsibility of taking penalty shots, converting 6 of his 9 attempts in the USPA Gold Cup®. Few players are as well rounded as Ferrario, when considering both his offensive and defensive impact on the game, moving forward into the game with ease, while rushing back to support teammates Marquez and Felipe Viana on defence. With narrow losses to Equuleus and Santa Clara, Cessna Polo Team will rely on Ferrario's active play to build on the momentum from Sunday's win over Iconica and carry them through the subsidiary play-offs and into the U.S. Open Polo Championship.