David 'Pelon' Stirling – Las Monjitas
A new addition to the Gauntlet of Polo™, 10-goaler David 'Pelon' Stirling joins a Las Monjitas team coming off a successful 2019 season that saw them reach the finals in both the C.V. Whitney Cup and U.S. Open Polo Championship®. A native of Uruguay, Stirling followed in the footsteps of his grandfather and father, who achieved 10-goal and 7-goal handicaps respectively, to reach the pinnacle of the sport and often be regarded as the best polo player in Uruguay's history.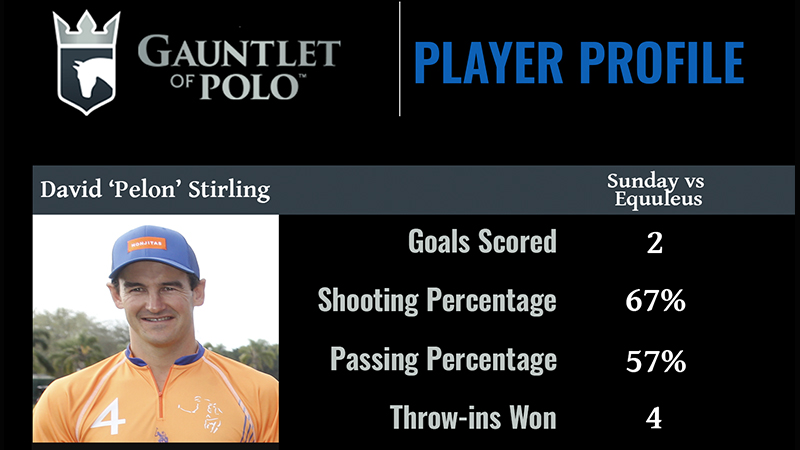 Beginning to play at the high goal level in 2002 in the UK, few players have the pedigree of Stirling, who has enjoyed immense success on La Dolfina Polo Team in Argentina, capturing the Argentine Open seven consecutive times dating back to 2013. While Stirling hasn't played at IPC in recent seasons, he captured the U.S Open Polo Championship® once, back in 2007 with Crab Orchard, as well as the USPA Gold Cup three times, including back-to-back years in 2012 and 2013. Consistently playing at the most elite levels of the sport in the USA, UK, Spain and Argentina, Stirling has extensive experience playing in the high-pressure moments that ultimately occur throughout the Gauntlet of Polo™, which will be crucial to Las Monjitas' success in 2020 as they push to take the next step.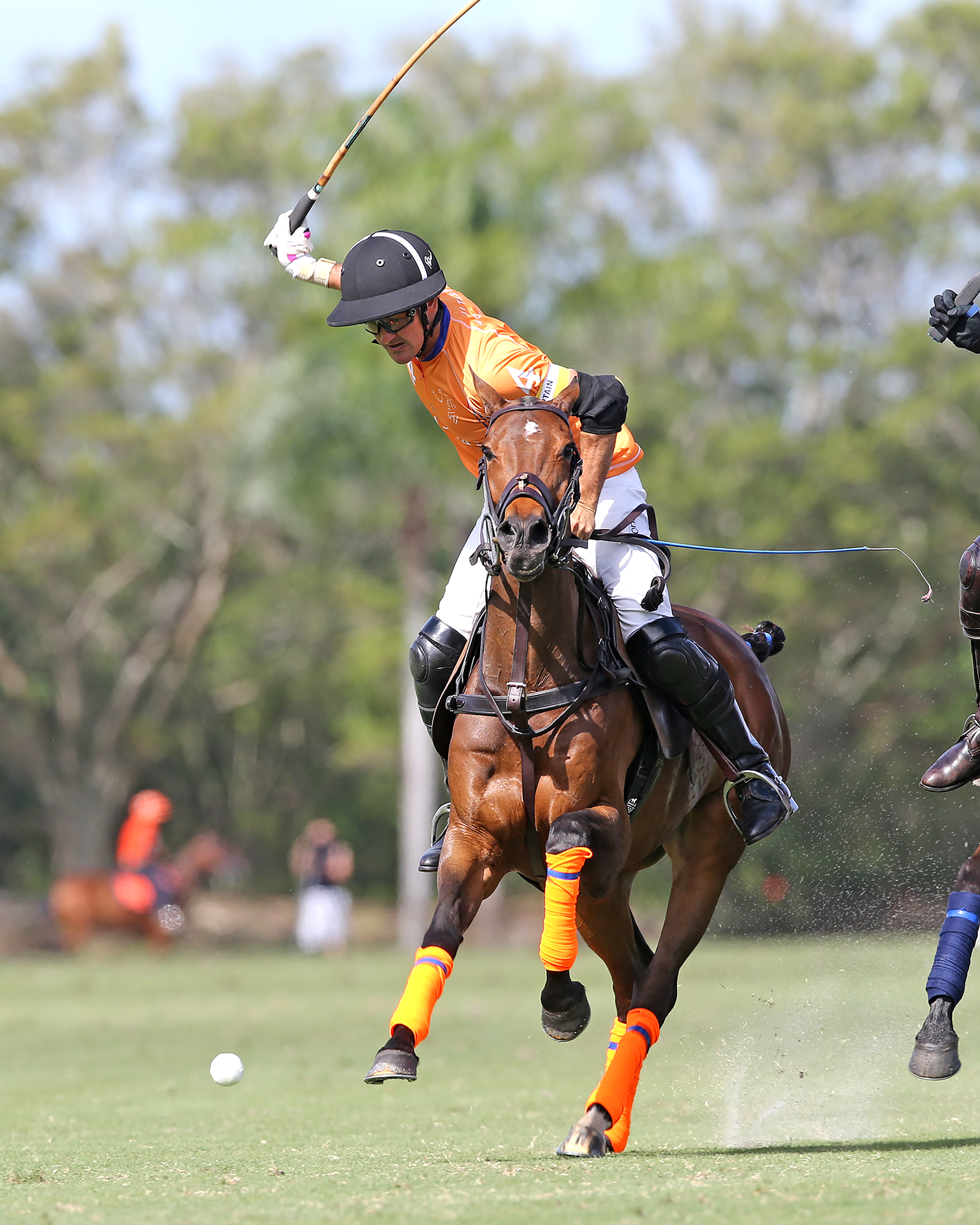 Playing the #2 position with La Dolfina in Argentina, Stirling moved back to the #4 position with Las Monjitas in their opening game against Equuleus, providing a stable defensive presence in their comeback victory. A versatile player, Stirling can impact the game in the middle of the field with relentless on-ball defense or read the game from the back, creating interceptions and quick counterattacks for Las Monjitas. Alongside new 9-goaler Francisco Elizalde, Stirling creates an elite duo that has the ability to match the firepower on any other team and score goals at a lightning quick pace, combining for seven goals in the second half to defeat Equuleus. While an accurate passer in his own right, Stirling is exceptional on the receiving end of passes, picking up the ball with accuracy and speed, utilizing his elite string of horses to get in behind opposing defenses. Holding a 10-goal handicap, Stirling will go head-to-head against each team's highest rated player, matching them stride for stride as he has done throughout the most prestigious tournaments worldwide.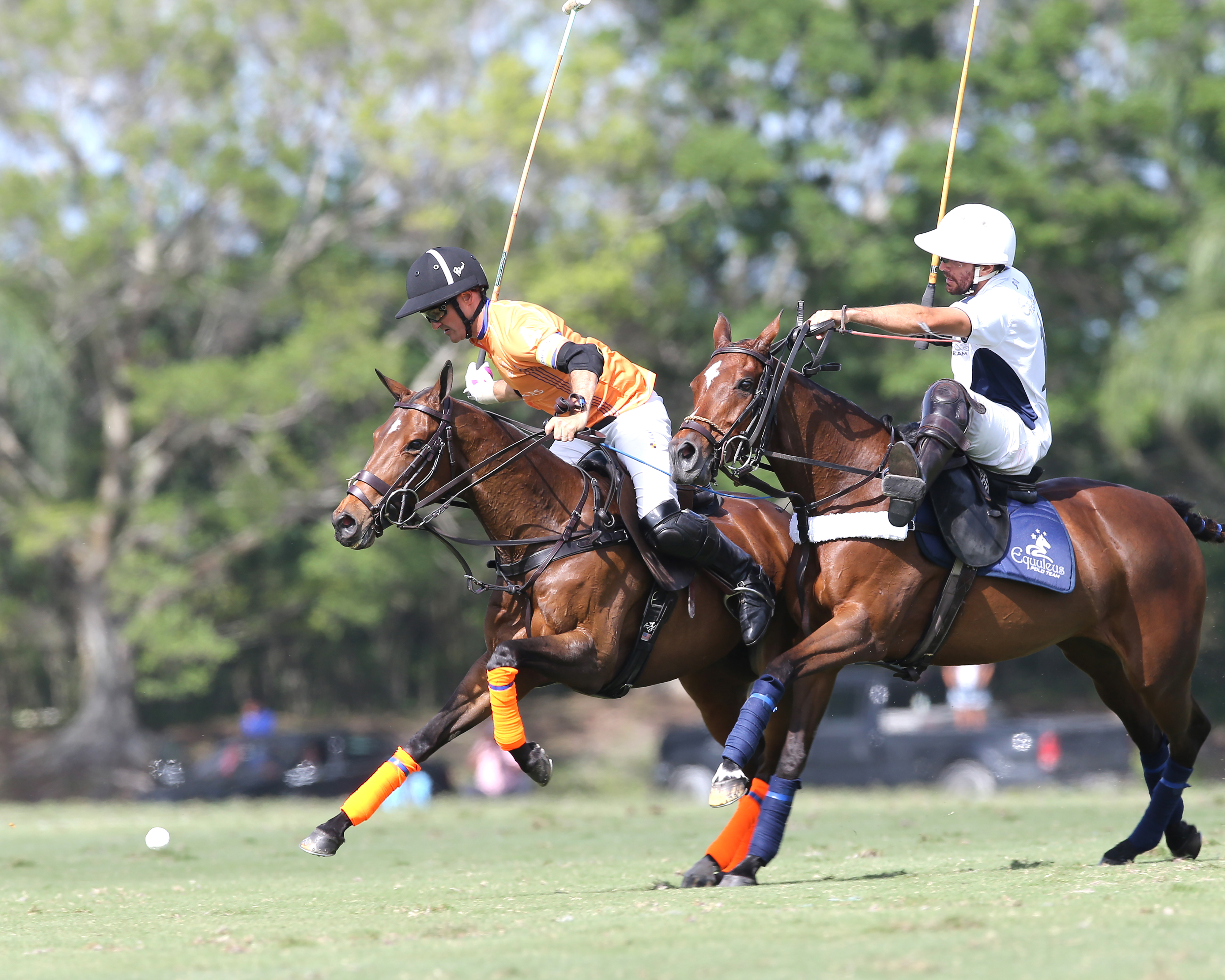 Stirling returns to play at IPC on Wednesday at 12pm against Coca-Cola, in Las Monjitas' second game of the tournament. A victory will secure the top seed in Bracket II and a place in the C.V. Whitney Cup semi-finals.