Pilot Overwhelms Stable Door Polo in CaptiveOne U.S. Open Polo Championship®
Claiming the first two legs of the Gauntlet of Polo™, Pilot began their quest to capture the final leg with a dominating 15-6 victory over Stable Door Polo at the International Polo Club Palm Beach.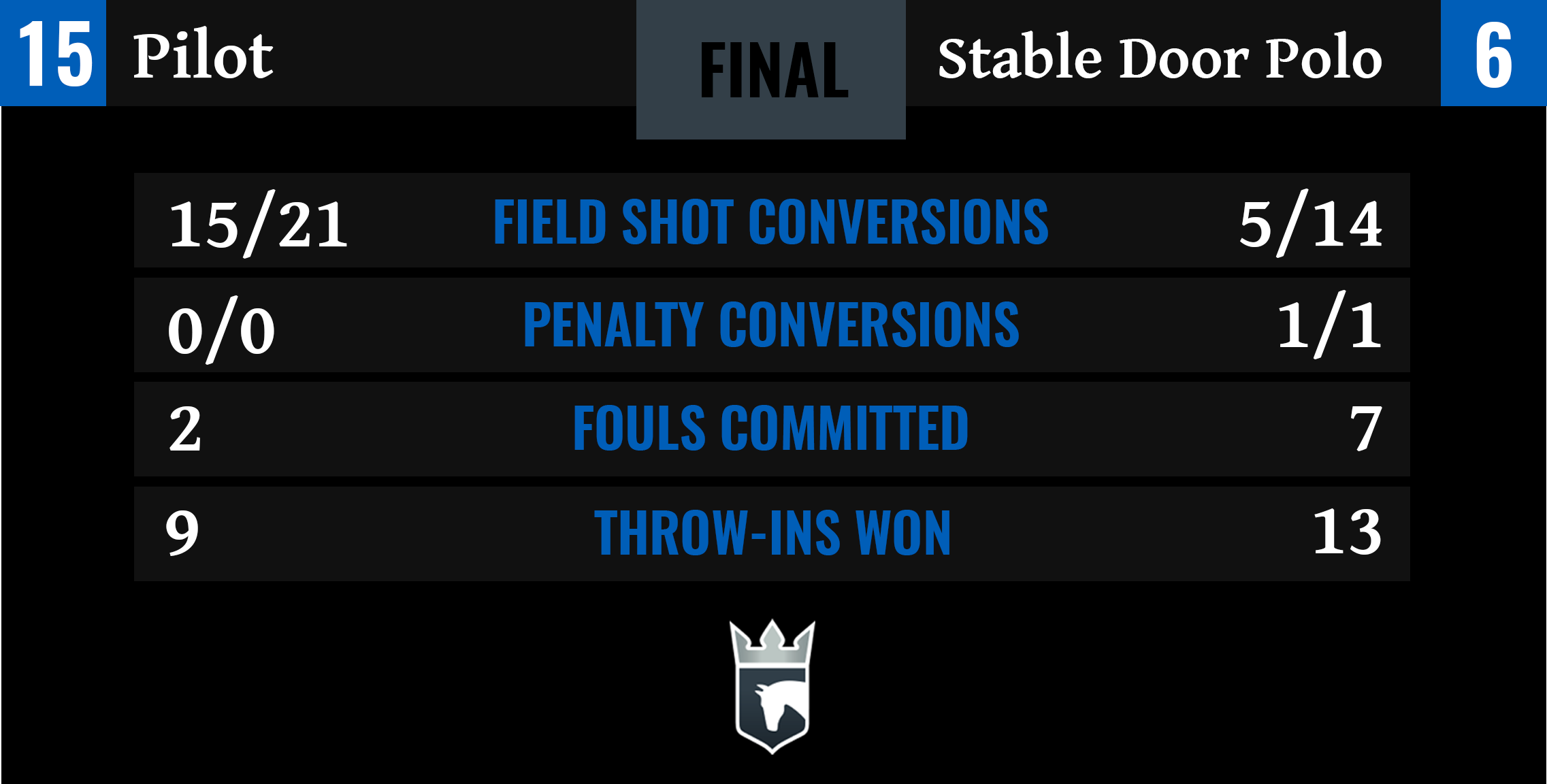 Holding the lead from start to finish, the Pilot attack was on full display, controlling open play to score all 15 goals from the field. Facundo and Gonzalito Pieres worked seamlessly together to combine for 11 goals and 7 assists, directing the flow of play to leave the Stable Door Polo defence in disarray. The efficient Pilot attack finished shooting 71% on 21 shots, including scoring on 8 of their final 9 shots to claim the convincing victory.
Pilot raced out of the gate, scoring four straight goals, two each from Gonzalito and Facundo Pieres in an accurate attack that saw a consistent drive downfield. In a game that saw just nine combined fouls, six of those occurred in a stop and start second chukker with Stable Door Polo's Santiago Toccalino converting a Penalty 3 for his team's lone goal of the first half. Gonzalito Pieres added his third and fourth goals of the half to extend Pilot's lead to six in a third chukker where they maintained possession, winning both throw-ins and producing a quick paced attack that left Stable Door Polo a step behind.
Facing a large deficit, the duo of Victorino Ruiz Jorba and Santiago Toccalino produced Stable Door Polo's best chukker of the game, with Toccalino adding two goals, but Pilot responded with three goals of their own, overwhelming Stable Door Polo with passes and runs into open space. Pilot secured the victory in a perfect fifth chukker, led by 4 for 4 shooting from Matias Gonzalez, whose four unanswered goals pushed Pilot's lead to 11. Gonzalez's three Pilot teammates all found him with a pass for an assist, finishing the commanding 16-6 victory and claiming their 11th straight victory, remaining undefeated on the season.