After seeing their 18-game win streak come to an end, Pilot returned in an impressive fashion to begin their defense of the USPA Gold Cup®, defeating Park Place 12-6 on Field 5 at the International Polo Club Palm Beach.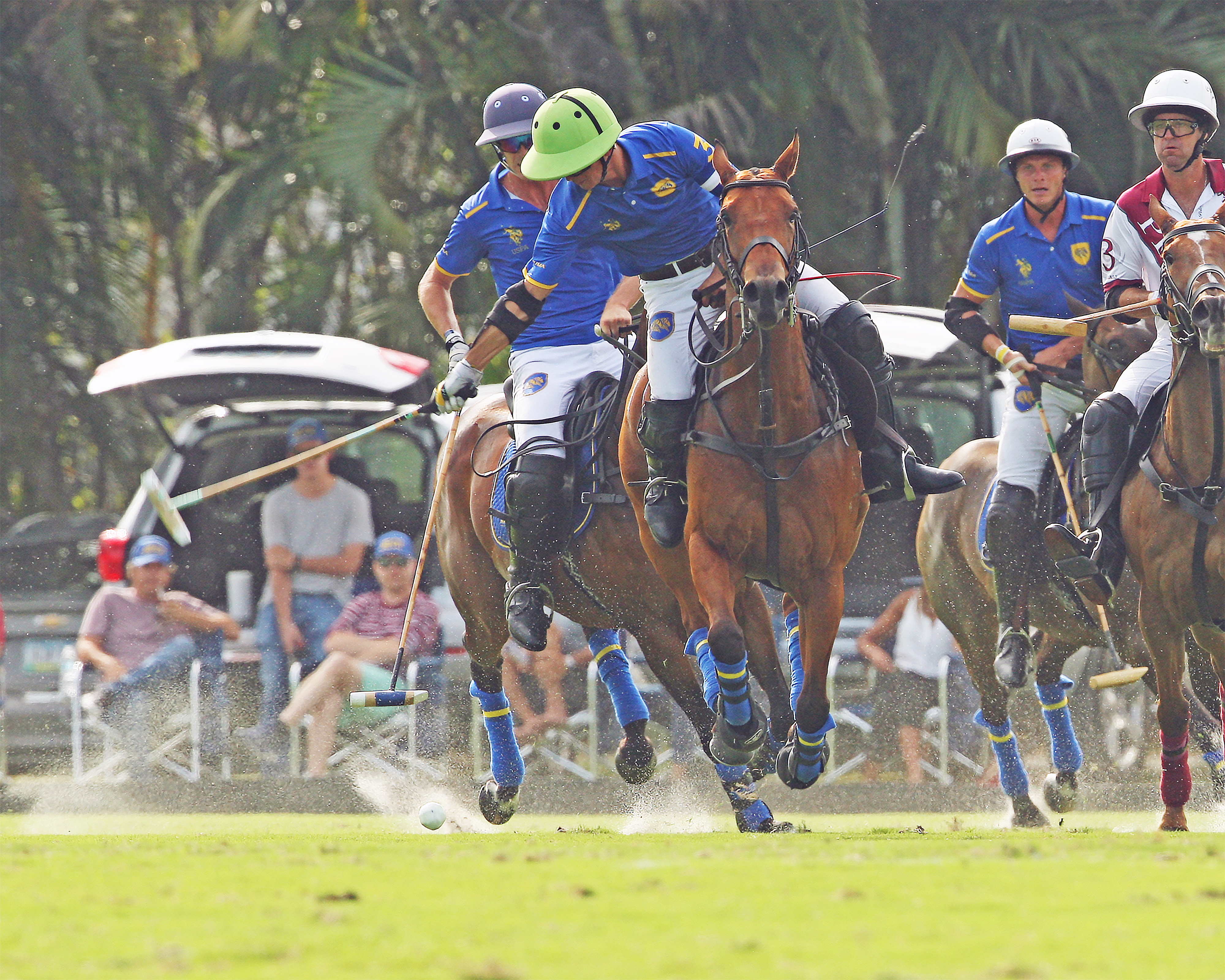 Utilizing a strong performance in the third, fourth and fifth chukkers, Pilot overwhelmed Park Place in the middle stages of the game to produce an 8-1 run. Winning possession off the throw-in line and generating attacks from their set plays, Pilot was able to score on a variety of runs and shots at goal, leaving the Park Place defense unable to slow the potent Pilot offense. Shooting just 31% from the field, Park Place could not match a Pilot team that was led by Facundo Pieres, who finished with a game-high five goals, including perfect 2 for 2 penalty shooting, in the convincing 12-6 victory.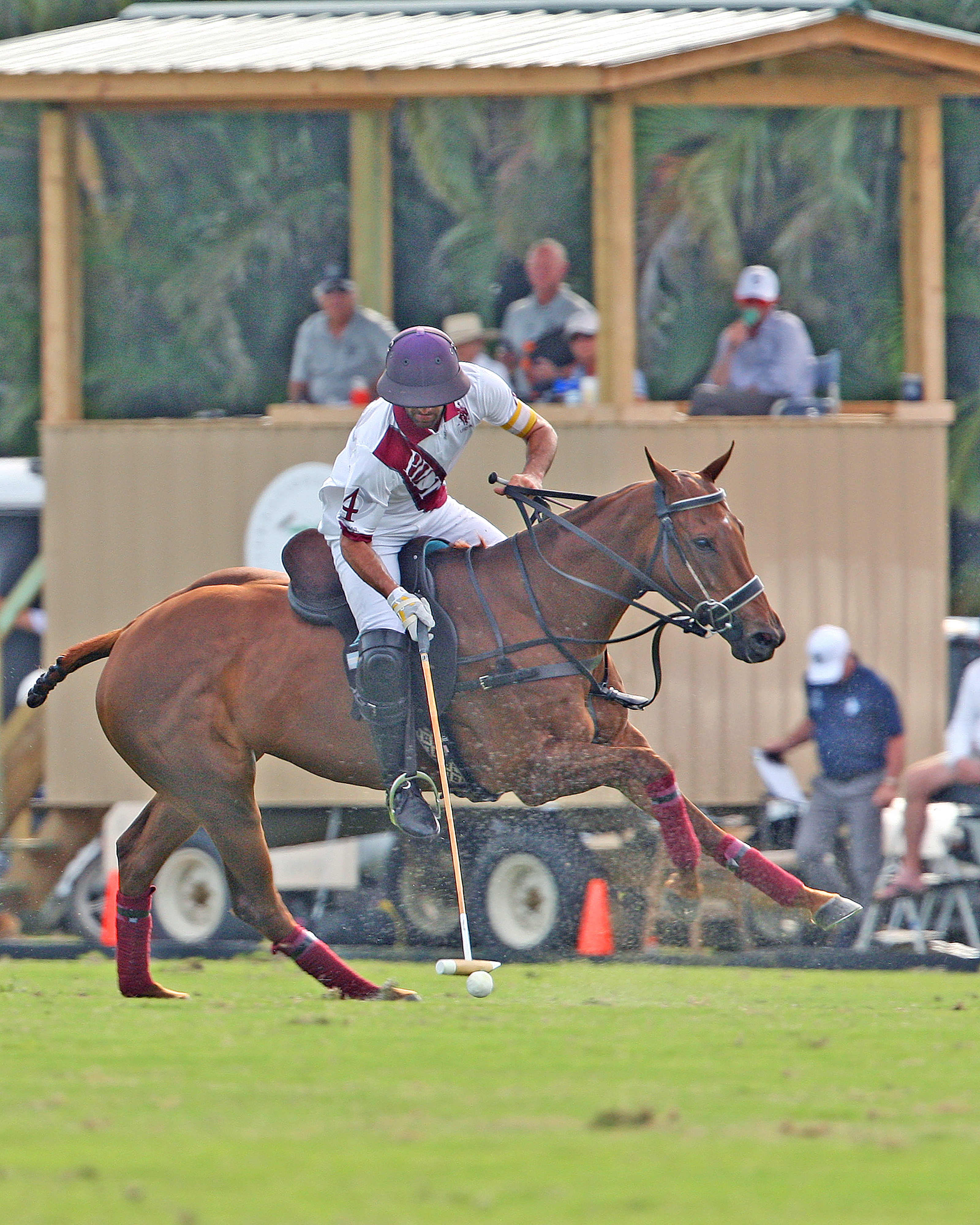 Recovering from an injury in Park Place's opening game, Juan Britos made an immediate impact, scoring a nearside neckshot for the opening goal just 45 seconds into the game. A penalty 4 conversion for Facundo Pieres restored the tie, but Park Place continued to pressure Pilot with multiple chances around goal. Unable to convert for the remainder of the first chukker, Park Place found themselves in foul trouble, conceding a second penalty 4 conversion to begin the second chukker and trailing 4-3 on the scoreboard. The possession advantage for Pilot from winning throw-ins paid off to end the first half, with Gonzalito Pieres and Lucas Escobar scoring two goals in quick succession to give Pilot the 6-3 lead.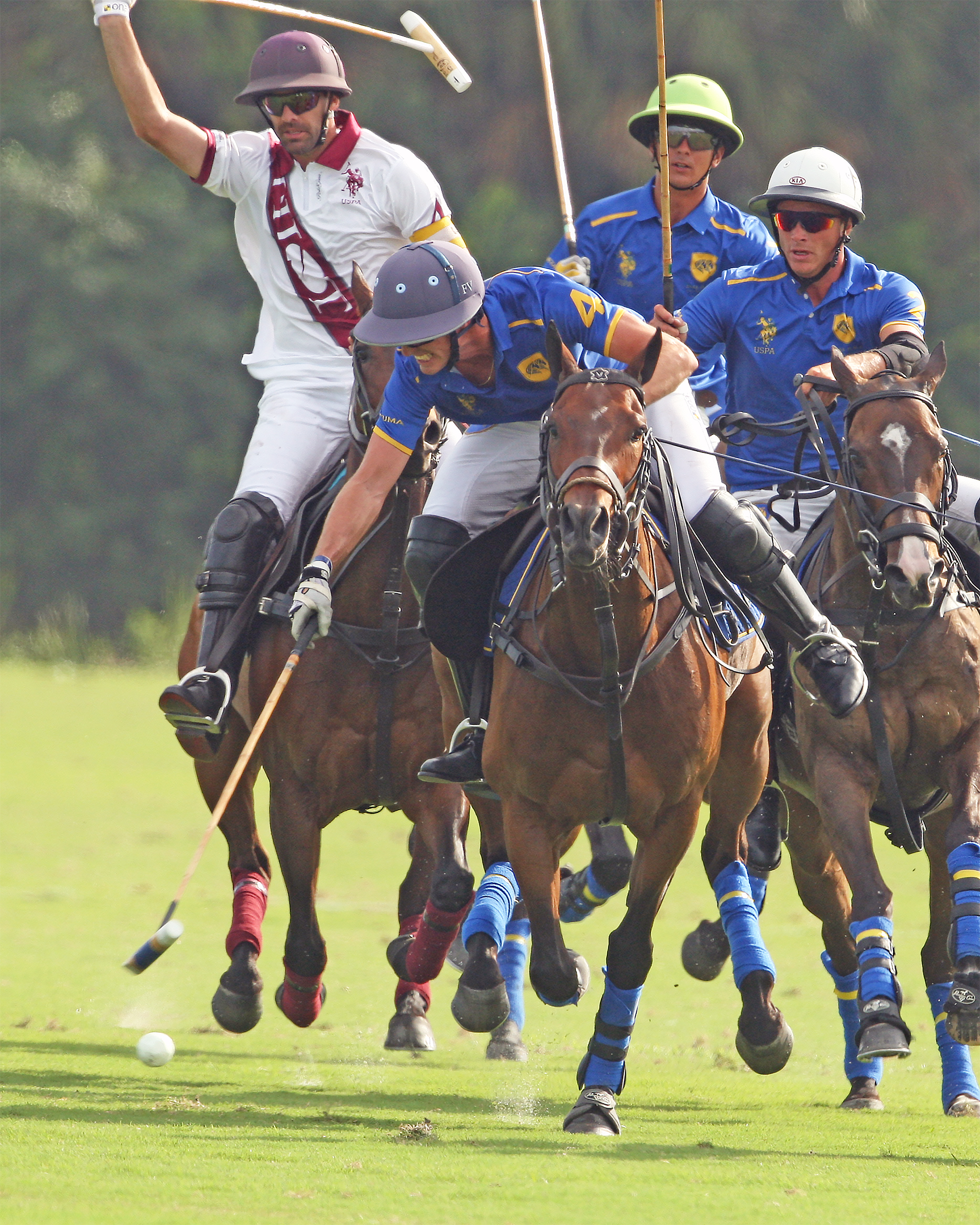 The momentum of the game changed in the fourth chukker after missed shot opportunities from Pilot gave Park Place two knock-ins, yet both were abruptly intercepted and turned into goals from Gonzalito Pieres to quickly push Park Place's deficit from three to five.  Inaccurate shooting prevented Park Place from closing the gap and pull within reach of Pilot, receiving just one goal from Felipe Viana during a stretch of three chukkers. Outscoring Park Place 8-1 during that span, Pilot entered the final chukker holding a comfortable 11-4 lead and effectively managed the final seven minutes, conceding two goals to Park Place, but cruising to the 12-6 victory.