Pilot Continues Their Winning Streak & Postage Stamp Claims Big Victory
Play continued in the CaptiveOne U.S. Open Polo Championship® with Pilot surviving a tough test against Tonkawa, claiming the 11-10 victory, while Postage Stamp Farm defeated Stable Door Polo 13-8 at the International Polo Club Palm Beach.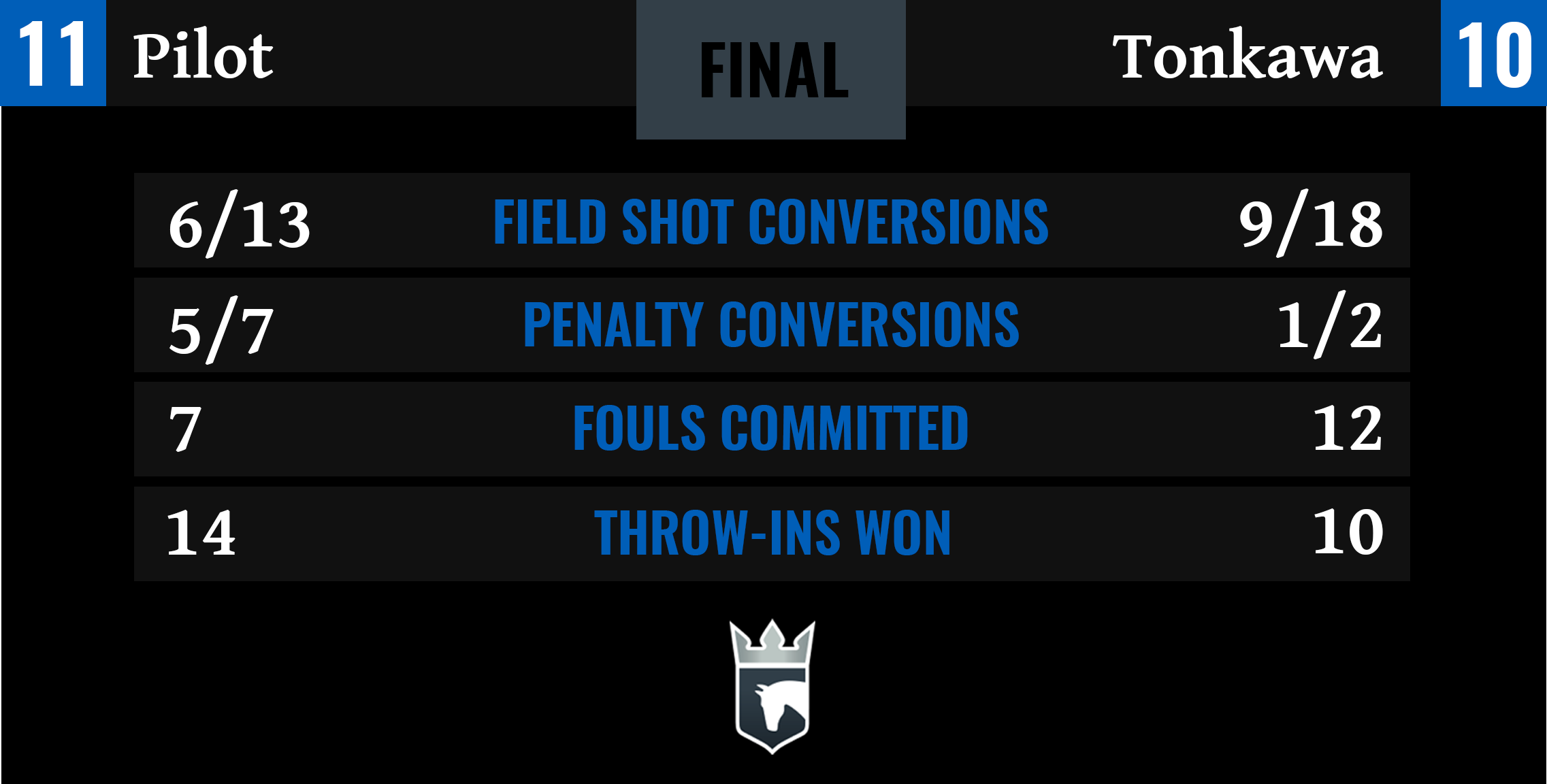 Facing one of their most difficult match-ups of the season, Pilot overcame a strong open play attack from Tonkawa that saw them outshot by their opponents 18-14 but won the game on the penalty line by scoring one penalty goal in each of the final five chukkers. Tonkawa strived to slow Facundo and Gonzalito Pieres, limiting them to five field goals, while Agustin Merlos produced a strong showing, but Tonkawa's foul trouble ultimately proved to be the difference in the narrow one-goal defeat. Pilot took the early 3-2 lead behind two goals from Gonzalito Pieres in a fast-paced opening chukker that produced end-to-end action. Four fouls for Tonkawa allowed Pilot to extend their lead to two, but Tonkawa continued to fight against the elite offense of Pilot, using Jeff Hildebrand substitute Malia Bryan and Agustin Merlos to disrupt their opponent's runs to goal. Merlos brought Tonkawa back within reach in a strong third chukker, adding two goals from the field, while also assisting on a Sapo Caset field goal to trail by one at halftime.
An active Tonkawa defence limited the offensive chances for Pilot in the remainder of the game, but their indiscipline became a factor, conceding a penalty attempt in every chukker of the second half, while failing to attempt a penalty of their own. Goals from Merlos and Sterling Giannico looked to tie the game, but the Pieres duo scored a goal each to maintain their lead. Caset scored his third goal in the fifth chukker, but as was the case throughout the game, Pilot responded with a Penalty 2 to keep their narrow lead as Tonkawa continued to try and break through to upset the undefeated Pilot team. Tonkawa finally drew even with Pilot, tying the score at 9-9 after a field goal from Caset leaving the outcome to be decided in the final minutes. A Pilot attack saw 10-goaler Facundo Pieres provide a clutch performance late, converting a Penalty 2 and then finding Matias Gonzalez with a pass to complete the 11-10 victory.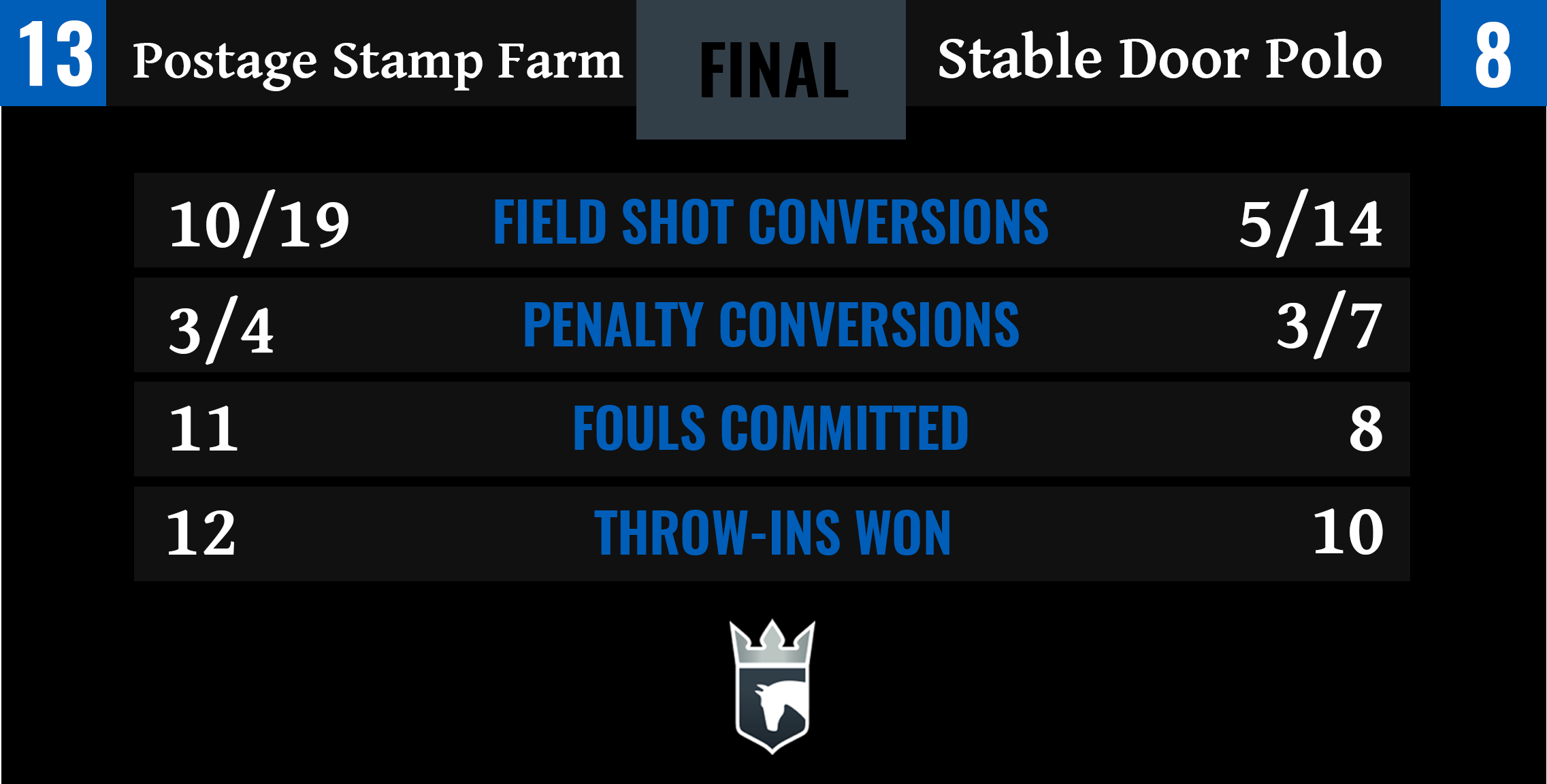 In one of their best performances to date, Postage Stamp Farm dominated from start to finish, holding the lead throughout against Stable Door Polo. Mariano Aguerre was exceptional for Postage Stamp Farm, amassing nine shots from the field while directing a varied attack that provided difficulties for the Stable Door Polo defence. Inaccurate 36% shooting from the field ultimately kept Stable Door Polo from mounting a comeback in the five-goal defeat. Aguerre raced out of the gate with perfect 3 for 3 shooting from the field, but Santiago Toccalino responded with a goal and an assist to keep his team within one. The rest of the first half was dominated by Postage Stamp Farm, outshooting Stable Door Polo 7-2 in the second and third chukkers, led by three goals from Lerin Zubiaurre to build an 8-3 lead.
Stable Door Polo was given a chance to fight their way back in the game when Postage Stamp Farm found themselves in foul trouble to begin the second half. Receiving three penalty attempts, Toccalino converted two along with a Victorino Ruiz Jorba field goal, but Zubiaurre responded with two more goals to keep his team leading by four. Playing in place of Annabelle Gundlach, Leon Schwencke had a strong showing with aggressive defence that caused turnovers to begin attacks for Postage Stamp Farm. Behind their strong first half, Postage Stamp Farm maintained their lead over the final chukker, with the duo of Aguerre and Zubiaurre combining for 11 goals in the victory.