Pilot Advances to CaptiveOne U.S. Open Polo Championship® Final
One step closer to completing an undefeated run through the Gauntlet of Polo™, Pilot defeated Iconica 13-6 in the opening CaptiveOne U.S. Open Polo Championship® semi-final at the International Polo Club Palm Beach, leaving them one game away from capturing the $1,000,000 prize.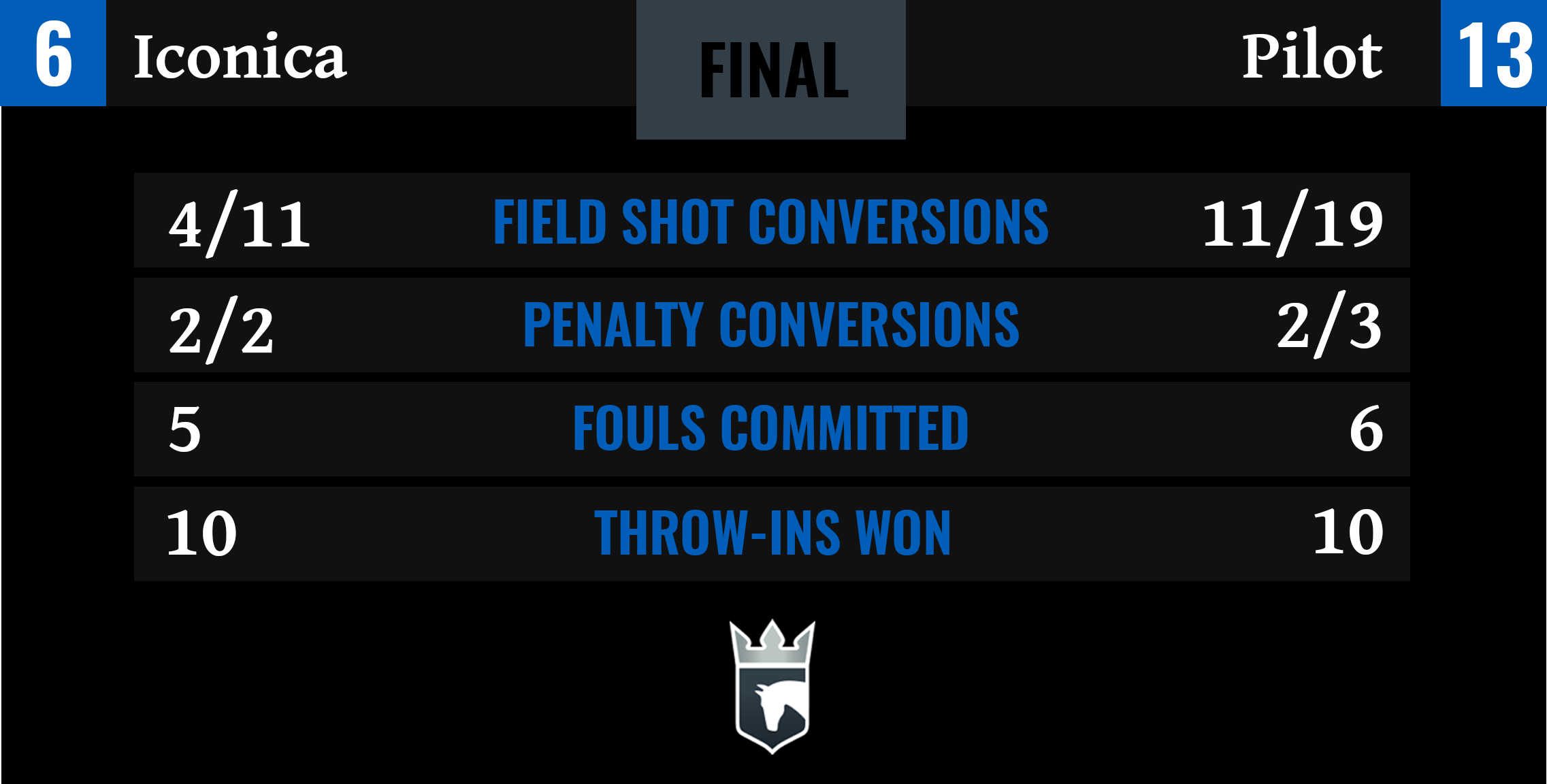 Producing the most dominant chukker of the season to open the game, Pilot outscored Iconica 7-0, taking control of the game and shifting their focus to protecting the lead. Maintaining a possession heavy attack, including winning 9 of the first 13 throw-ins, Pilot prevented quick Iconica counter-attacks with the duo of Gonzalito and Facundo Pieres in top form defensively. The low-fouling game left the result to open play with Pilot converting an efficient 58% of their 19 shots. By scoring at least one goal in each of the final five chukkers, while also sitting back defensively, Pilot kept Iconica at a distance to claim the convincing 13-6 victory.
The story of the game was the impressive opening chukker from Pilot, scoring seven unanswered goals on perfect 6 for 6 shooting from the field and a penalty 4 conversion from Facundo Pieres. The key to the run was the unwillingness of Pilot to lose possession, producing a deliberate attack downfield that was continued goal after goal behind winning 5 of the 7 throw-ins in the chukker. Unable to create steals or interceptions, Iconica was pinned in their own half, resulting in the large seven-goal deficit to begin the game against the undefeated Pilot team. Iconica responded well once gaining possession in the second chukker, pressuring the Pilot defence into committing four fouls that led to two penalty goals, along with a field goal from Peke Gonzalez to cut the deficit to five. Looking to continue their momentum to finish the half and fight their way back into reach, Iconica ran into an organized Pilot defence, that held Iconica scoreless in the third chukker, while Facundo Pieres scored his sixth goal of the game to give Pilot the commanding 9-3 lead at halftime.
Content to maintain their lead, Pilot turned their focus to a disciplined defence that conceded zero penalty attempts to Iconica in the final three chukkers. Shooting from distance, Pilot's shooting accuracy lowered further after the perfect opening chukker, but they never overextended themselves to allow Iconica to score multiple unanswered goals. After trading goals in the fourth chukker, field goals from Matias Magrini and Sebastian Merlos brought Iconica back within five on the scoreboard, but they were unable to close the deficit any further. Keeping Iconica in front of them in the final minutes, Pilot held Iconica to just two shots in the sixth chukker, with Facundo and Gonzalito Pieres scoring a field goal each to seal the 13-6 victory and advance to the CaptiveOne U.S. Open Polo Championship® final.