For Immediate Release
Wellington, FL – January 3, 2021 – The opening day of the 2021 season arrived at the International Polo Club Palm Beach (IPC), beginning with the Bobby Barry Cup final between Palm Beach Equine and Beverly Equestrian on the Home of the U.S. Polo Assn – Field 1. Played under a different environment without the usual packed grandstand, Palm Beach Equine emerged victorious, defeating Beverly Equestrian 13-11 and capturing the Bobby Barry Cup title.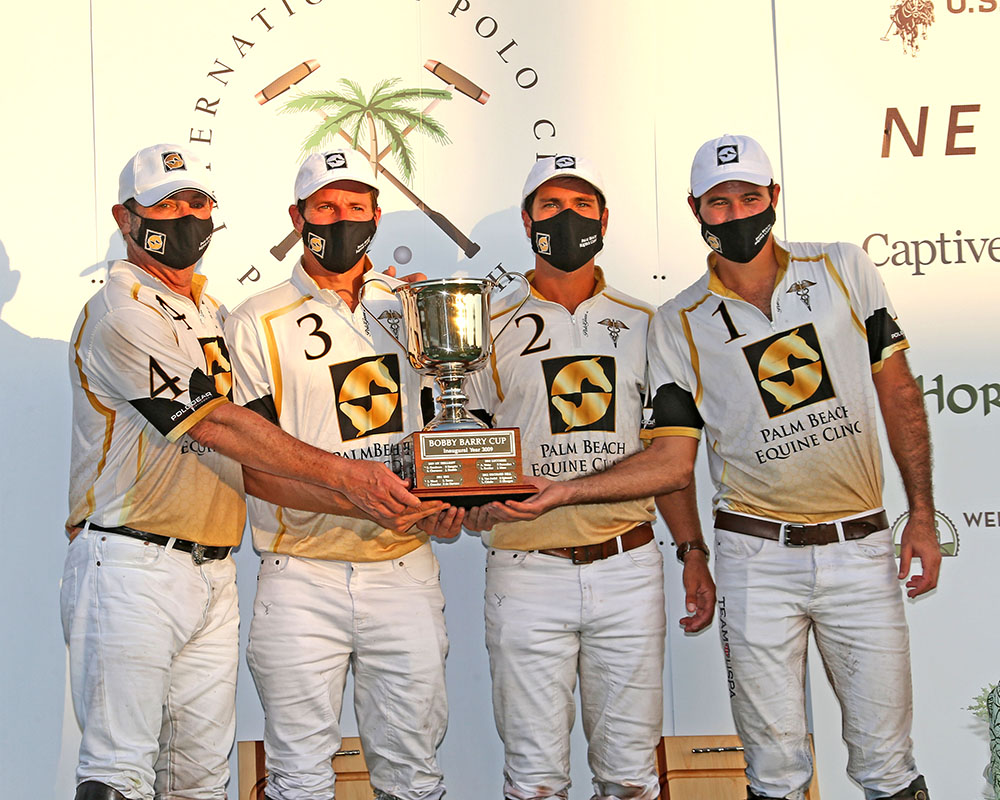 Conceding two goals on handicap to Beverly Equestrian, Palm Beach Equine received an impressive performance from Gringo Colombres, leading all players with six goals as part of an efficient attack alongside Robi Bilbao and Costi Caset. Scott Swerdlin was effective in the back position for the Palm Beach Equine defense that prevented any significant runs from their opponent. The momentum of the game changed at the beginning of the second half as Palm Beach Equine scored six of the first eight goals to build a large enough lead and withstand a late push from Beverly Equestrian to complete the two-goal victory.
Building on their two-goal advantage, 16-goal Beverly Equestrian extended their lead to three at the end of the first chukker after two goals from Tolito Ocampo, pressuring Palm Beach Equine in the early stages of the match. A tightly marked defensive game was seen for the remainder of the first half with little space given to each team, resulting in a few fouls that favored Palm Beach Equine. Unable to capitalize on the extra possessions from three Beverly Equestrian fouls in the second chukker, Palm Beach Equine stayed three behind on the scoreboard after Hilario Figueras and Bilbao traded goals for their respective teams. Finding their pace in the final chukker of the half, Palm Beach Equine kept Beverly Equestrian in their own half, converting a Penalty 2 as well as receiving a Penalty 1 to reduce the deficit to one and trail 6-5 at halftime.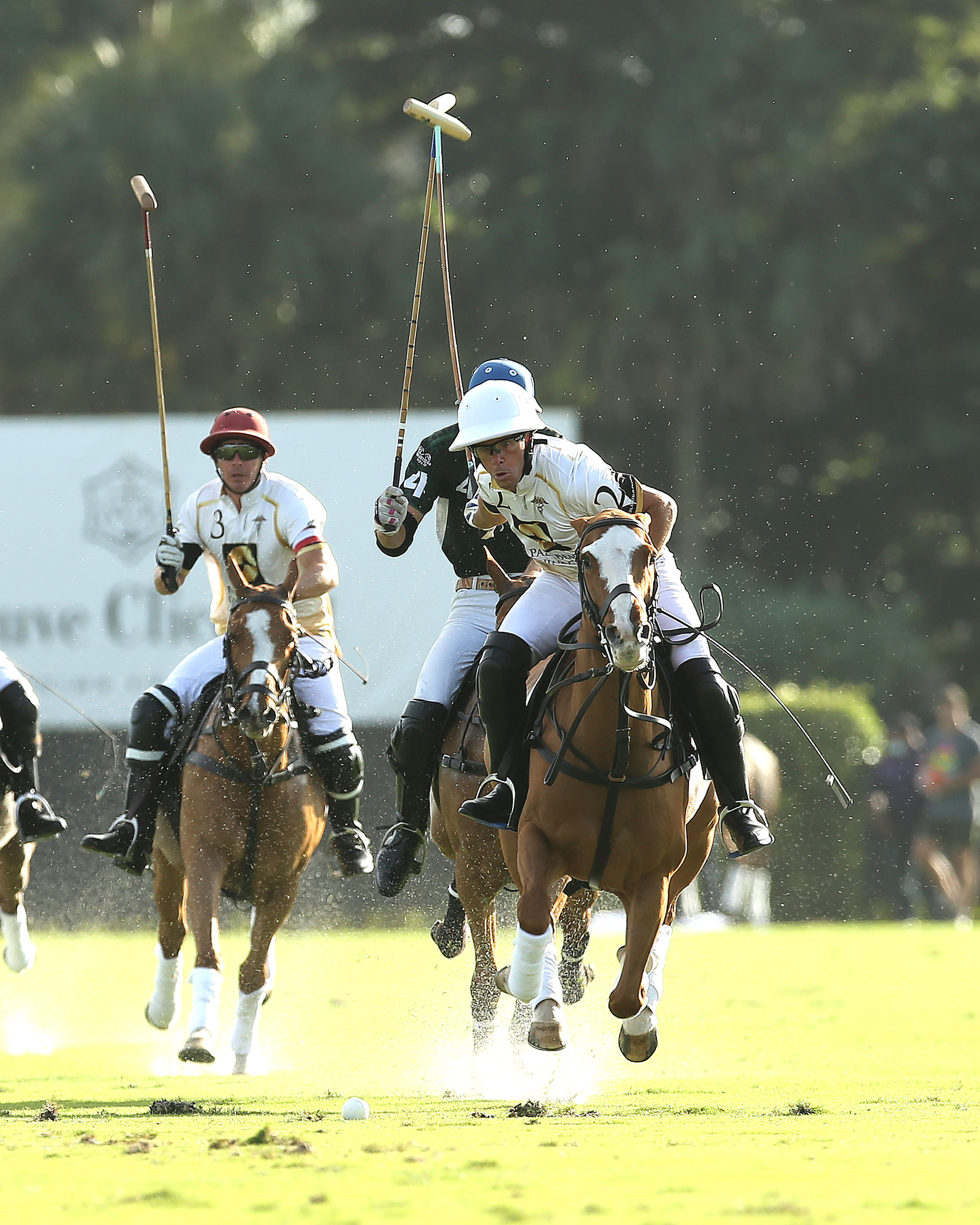 Breaking through in the opening moments of the second half, Palm Beach Equine took their first lead of the game on Colombres' third goal, which ignited a dominant fourth and fifth chukker. After being held scoreless in the first half, Costi Caset made an immediate impact, scoring two goals for Palm Beach Equine, extending their lead to 9-7. A back and forth fifth chukker saw Beverly Equestrian battle to reclaim the lead on goals from Figueras and Lucas Diaz Alberdi, but Palm Beach Equine's offense continued to produce thanks to the efforts of Colombres. Adding two goals to his total, Colombres left Palm Beach Equine holding a four-goal advantage with just one chukker between them and the victory. Another Colombres goal pushed the lead to four, leaving Beverly Equestrian with a difficult task with time running out. Despite conceding field goals to Ocampo and Figueras, Palm Beach Equine completed the strong opening day performance, capturing the exciting 13-11 victory.
Leading scorer Gringo Colombres was awarded Most Valuable Player while his pony Dolfina Niniera received Best Playing Pony Honors. Palm Beach Equine and Beverly Equestrian will meet again on Wednesday at IPC to begin play in the Joe Barry Memorial.